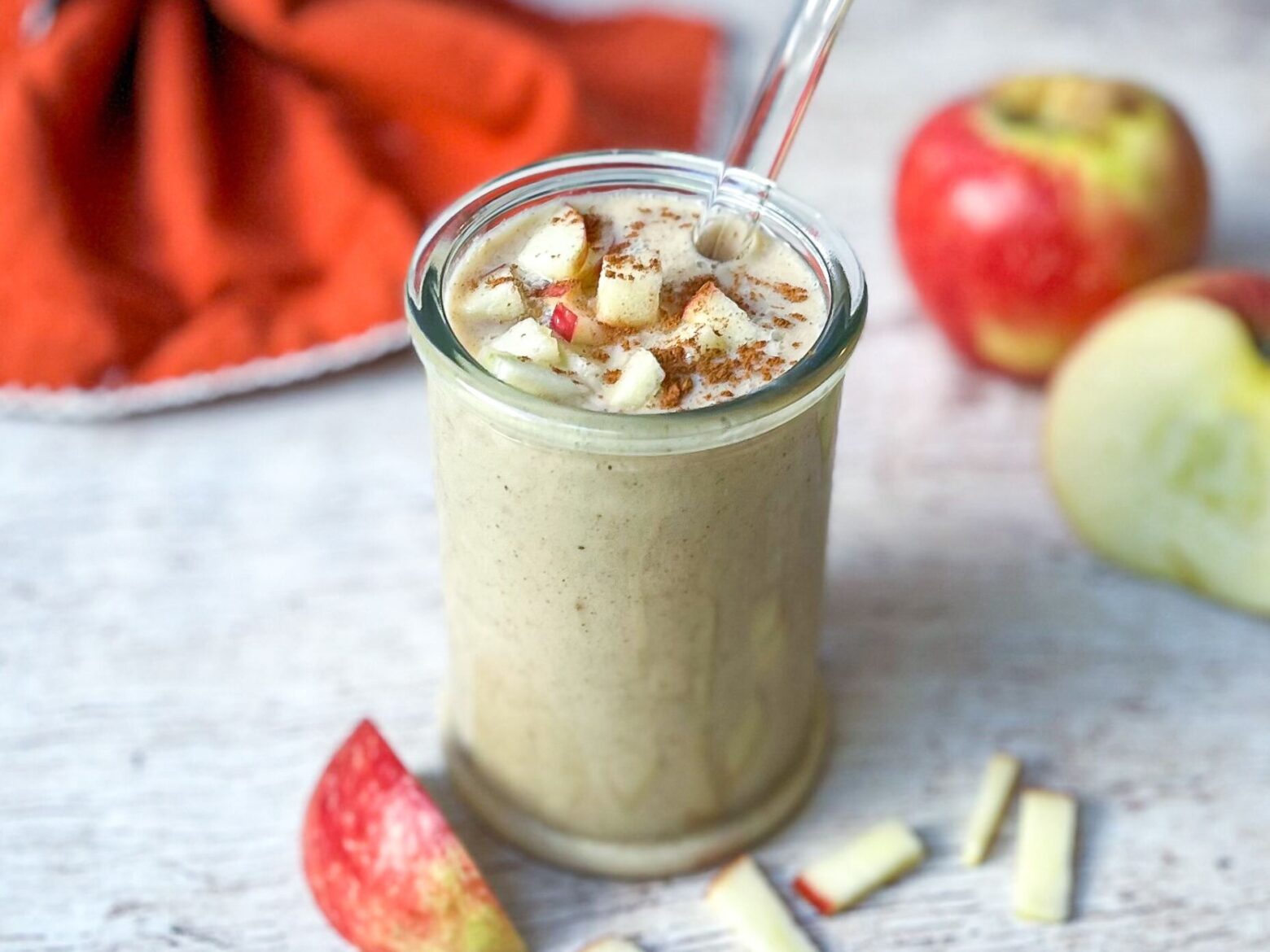 Apple Pie Smoothie
It's like a slice of apple pie blended into a healthy smoothie.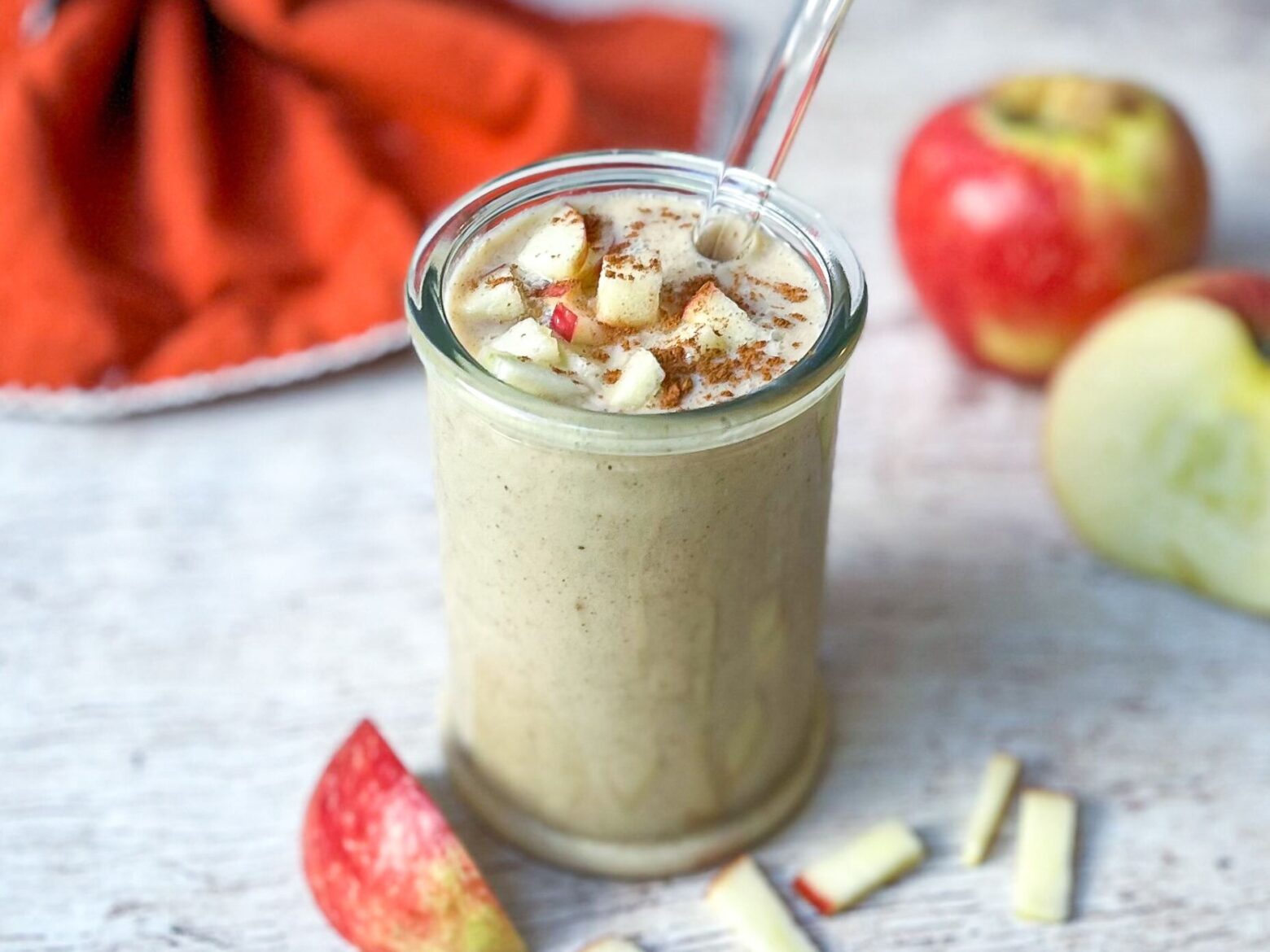 No need for store-bought, additive-heavy apple pie when you can relish the same delicious taste with an Apple Pie Smoothie. It's made with our Dairy-Free Coconut Yogurt to deliver that creamy smoothie texture you crave. Remember to prepare the yogurt ahead of time, as it needs to ferment for 12-24 hours. Make it a few days in advance and store it in your fridge until you're ready to blend up this delightful treat.
We sweeten this smoothie naturally with dates, ensuring every sip bursts with delicious flavor. Not a fan of dates? You can switch them out for a banana instead. Leftovers will store in an airtight container in the fridge for a day. Just give it a stir before drinking.
Cheers to a healthier, sippable treat that's perfect for kids, a holiday party, or an on-the-go breakfast.
Tips: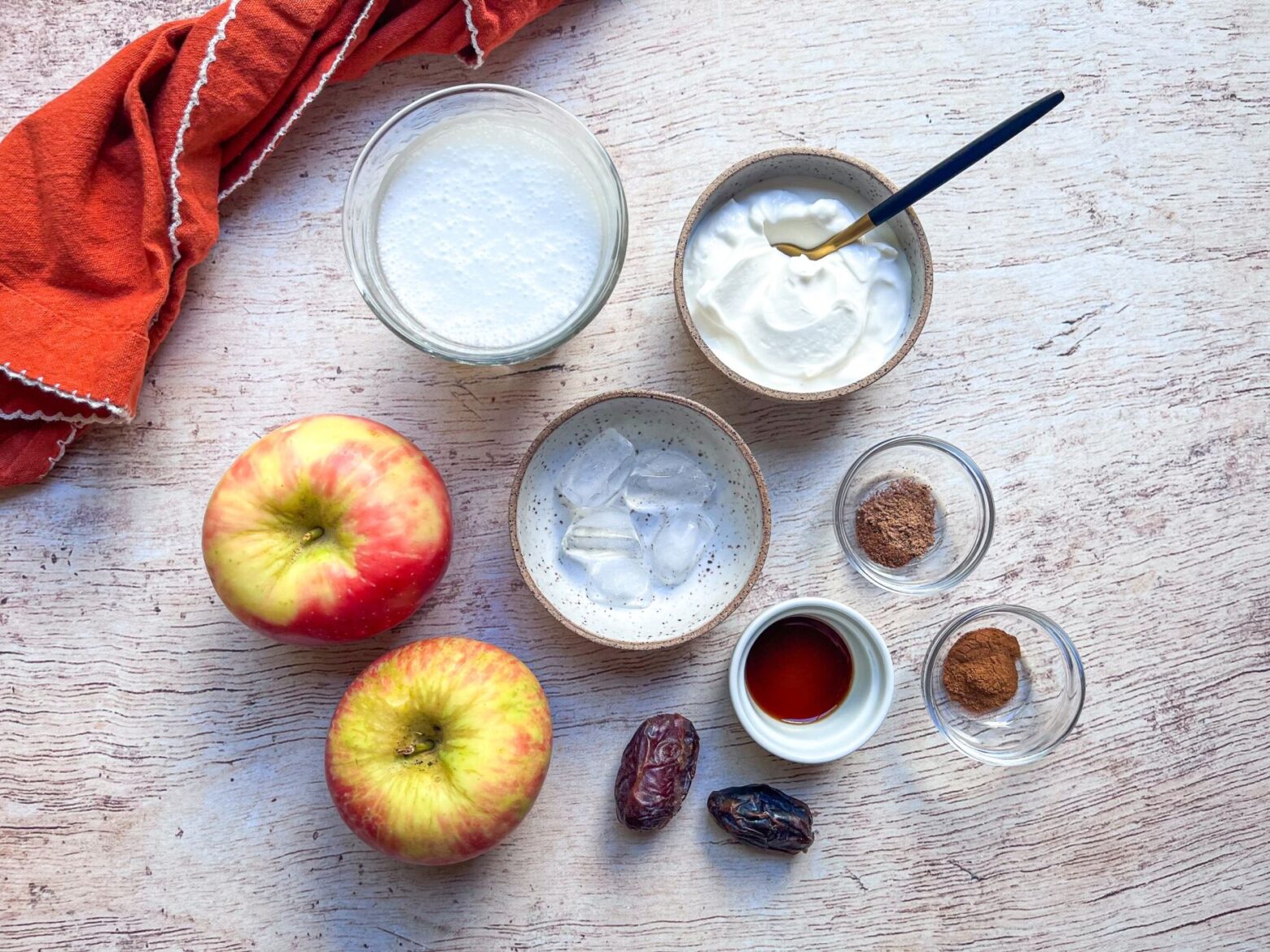 Ingredients
2 medium apples, cored and chopped

1 cups coconut milk or almond milk

1/4 cups crushed ice cubes (optional)

2 dates, pitted and chopped

1 tsp vanilla extract

1/2 cups Dairy-Free Coconut Yogurt

1/2 tsp cinnamon

1/4 tsp nutmeg (AIP - omit)

Ground cloves
Directions
In a high-speed blender, add apples, milk, ice, dates, vanilla, yogurt, cinnamon, nutmeg, and a pinch of cloves. Blend until creamy and smooth, about 1 minute.

Divide the smoothie between two glasses and garnish with extra apple slices and cinnamon, if desired. Serve immediately.