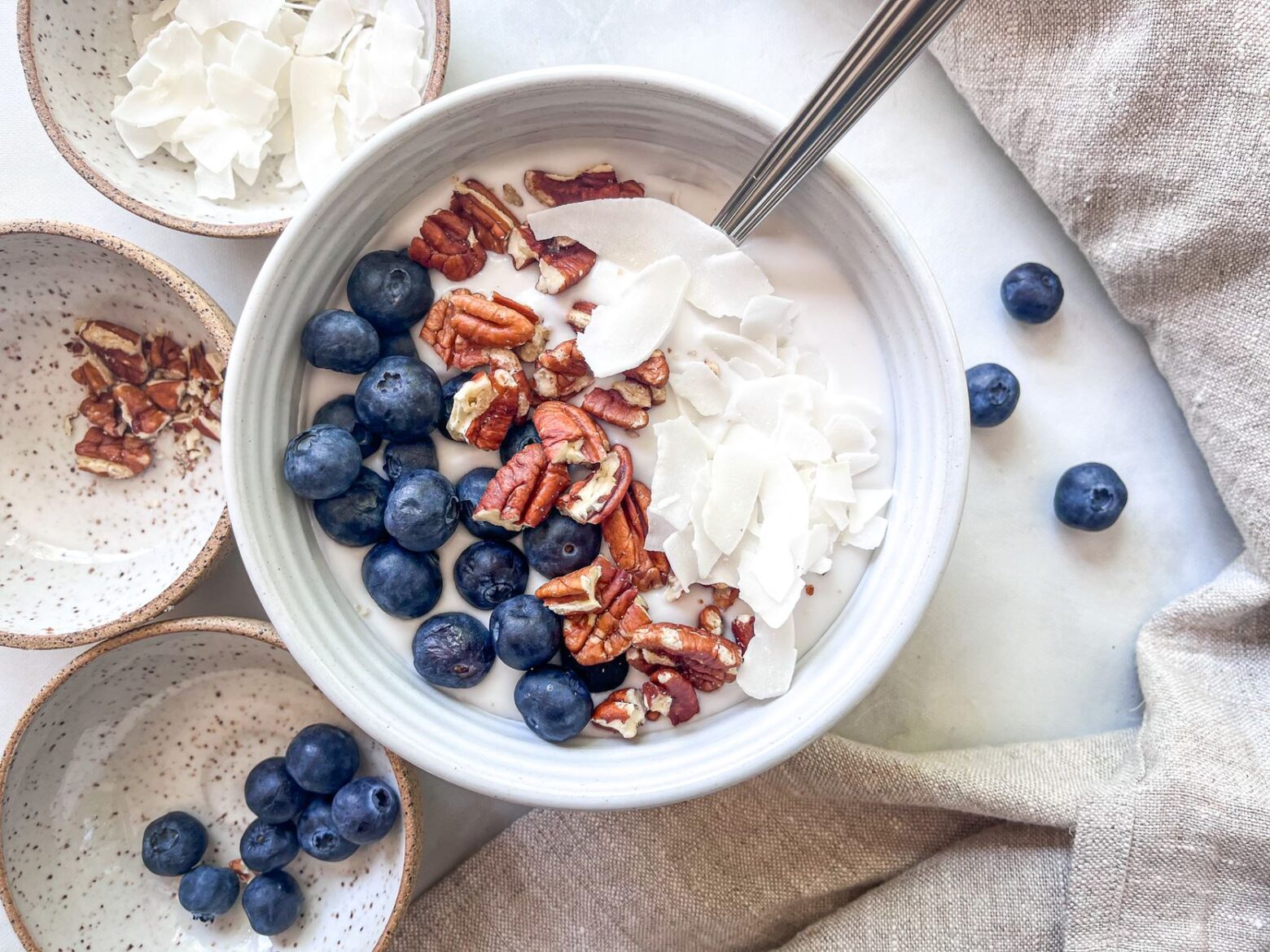 Dairy-Free Coconut Yogurt

Dairy-free yogurt has risen in popularity over the years, but many brands either contain lots of sugars and other additives or are more expensive than conventional brands. Fortunately, it's easy to create a batch of dairy-free yogurt that will still provide gut-healthy probiotics and be a great addition to breakfasts, smoothies, popsicles, and other recipes.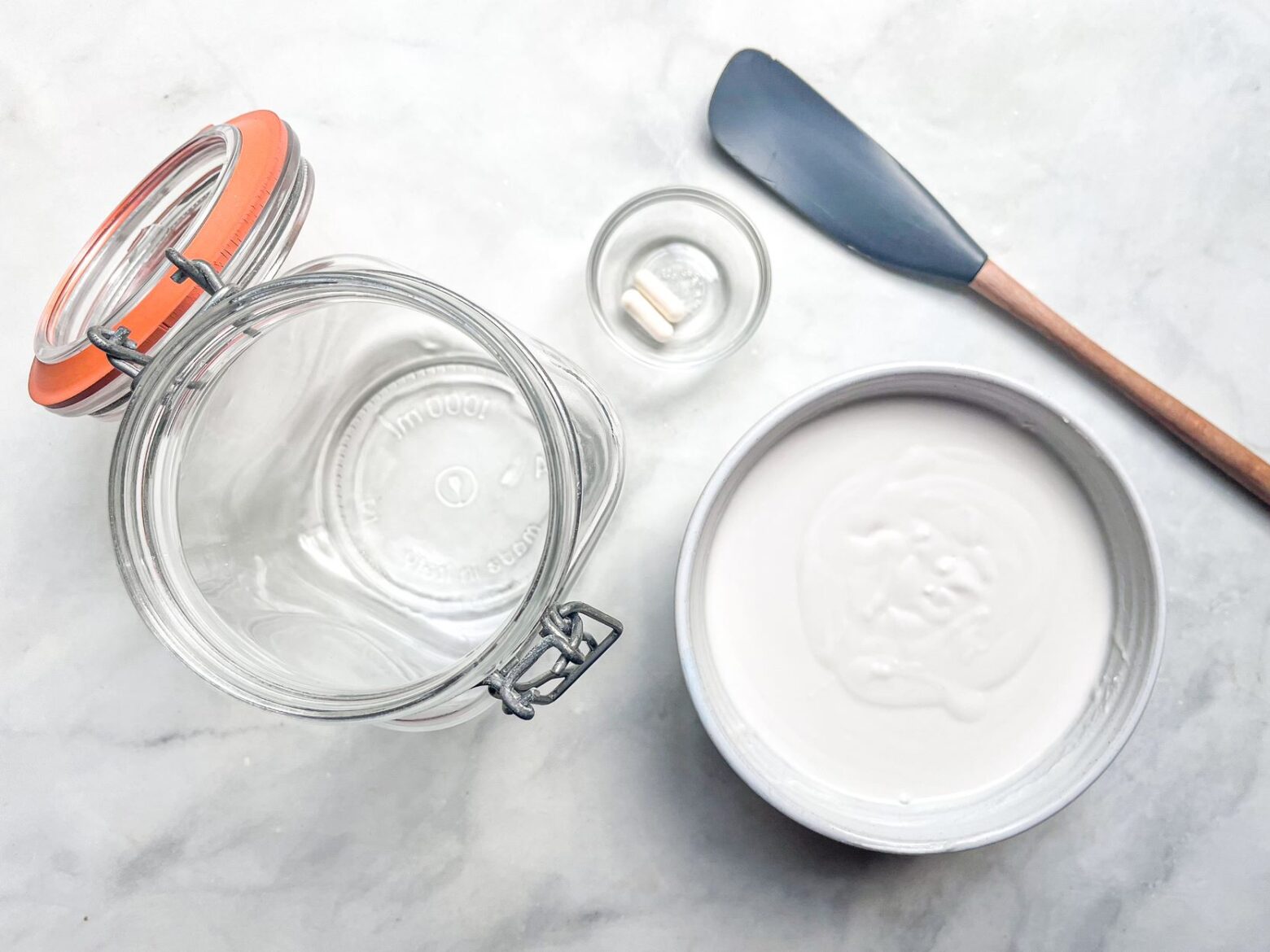 Because this is a fermented food, it's important to make sure it isn't contaminated with harmful bacteria that will spoil your batch. Sterilize your utensils and never use coconut milk from a dented or bulging can. A cheesecloth cover will work well in a pinch as the fermentation time for yogurt is so short, but these tend to be too porous for keeping out pests and contaminants. You can use several layers of cheesecloth over your jar, but a thin cloth or coffee filter works best.
The fermentation time depends on climate and personal preference. The yogurt will ferment quicker in warmer climates, so you don't need to leave it out as long. It will also become more tangy the longer it ferments, so if you want your yogurt on the sweeter side, check it sooner.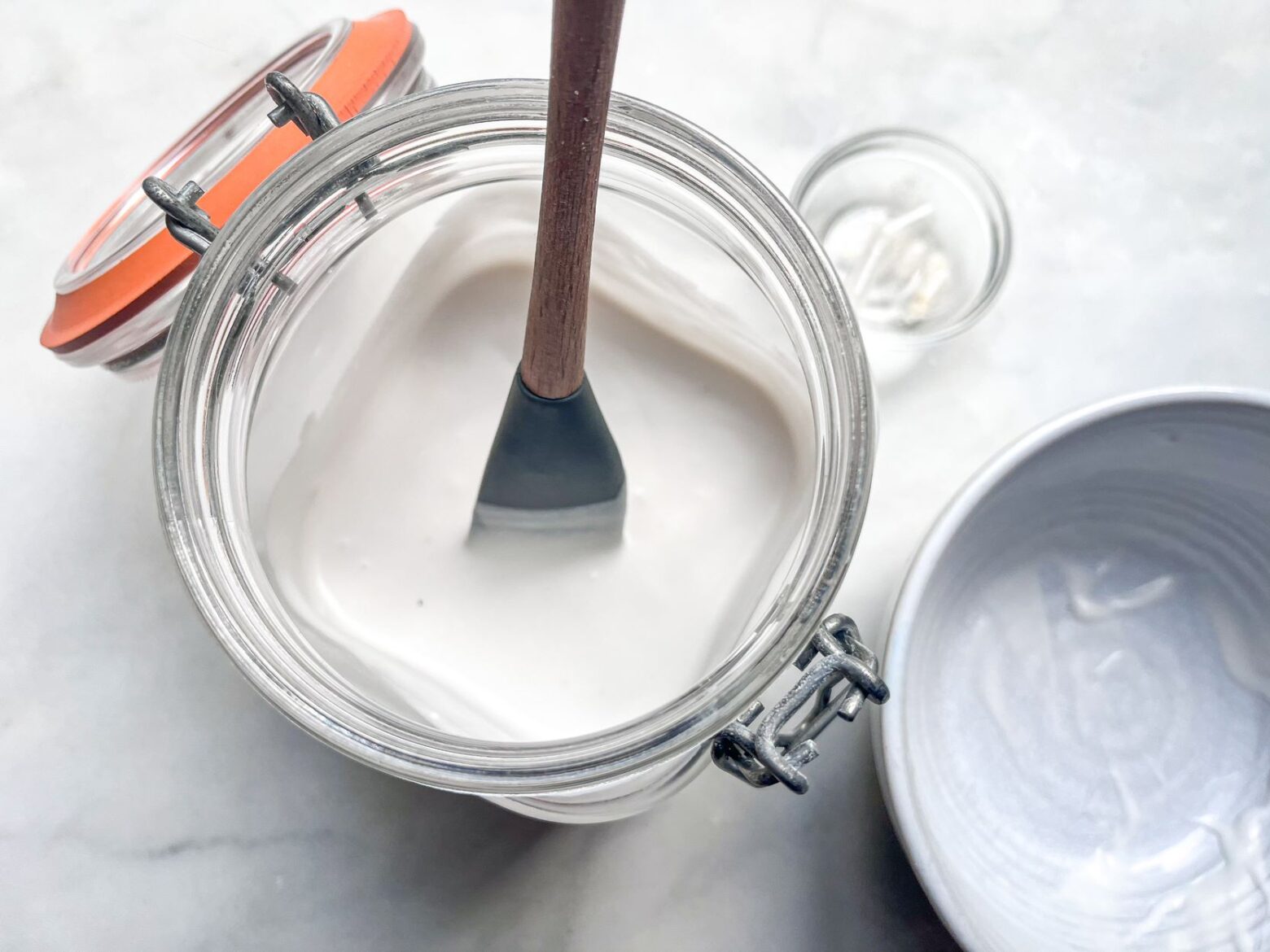 Tips:
Enjoy this snack on its own or with toppings such as pecans, blueberries, unsweetened shredded coconut, cinnamon, sliced bananas, or a dollop of nut butter.
Recipe adapted from Plentyfull Vegan.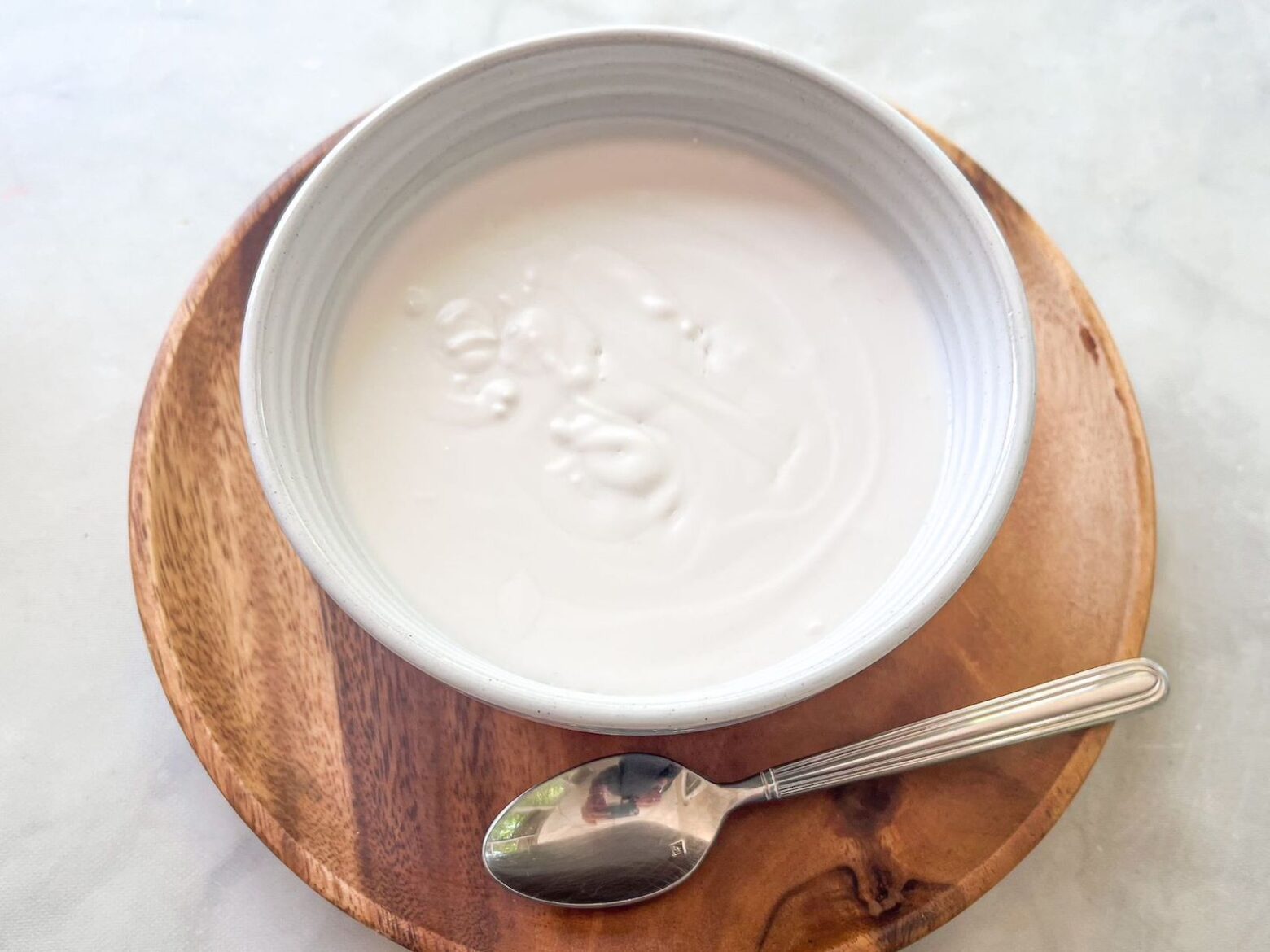 Love our recipes? Make going Paleo even easier and download our 7-Day and 28-Day digital meal plans!
Details
Recipe by:
Serves:

6

Meal:
Prep Time:

5 minutes

Cook Time:

12 hours

Total Time:

12 hours 5 minutes
Ingredients
1 can full-fat coconut milk

2 Probiotic Capsules
Directions
In a glass jar, pour coconut milk and mix well with a spoon until it's creamy in texture.

Empty probiotic capsules into the jar. Stir until smooth.

Place a cloth over the jar opening and secure with a rubber band. Ferment for 12-24 hours at room temperature.

After it's fermented, seal with an air-tight lid and refrigerate at least 8 hours. Serve with toppings of your choice. The yogurt will last in the fridge about 3-4 days.