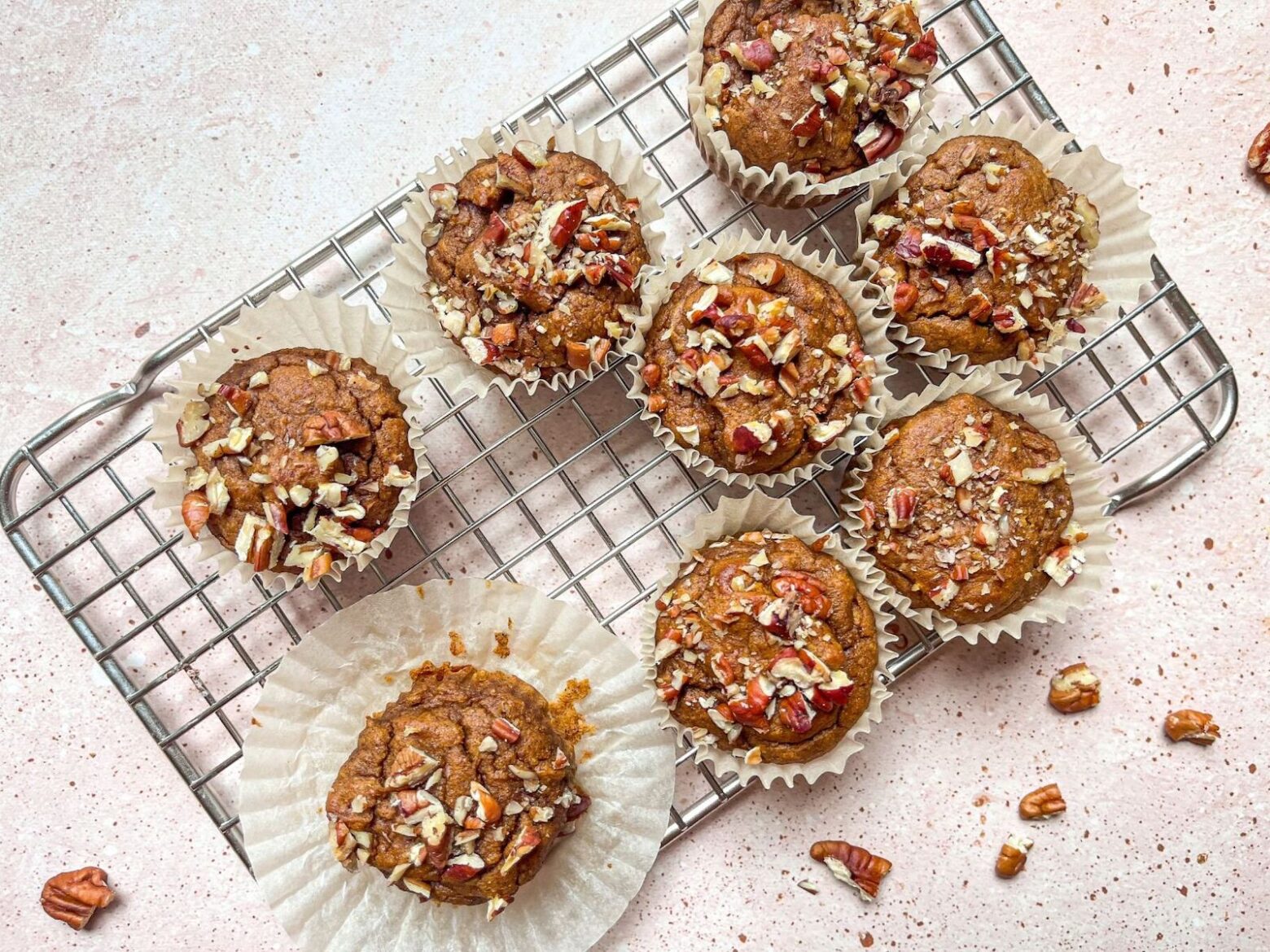 PaleoFLEX™ Pumpkin Muffins
Wake up to the warm flavors of pumpkin spice with these PaleoFLEX™ Pumpkin Muffins.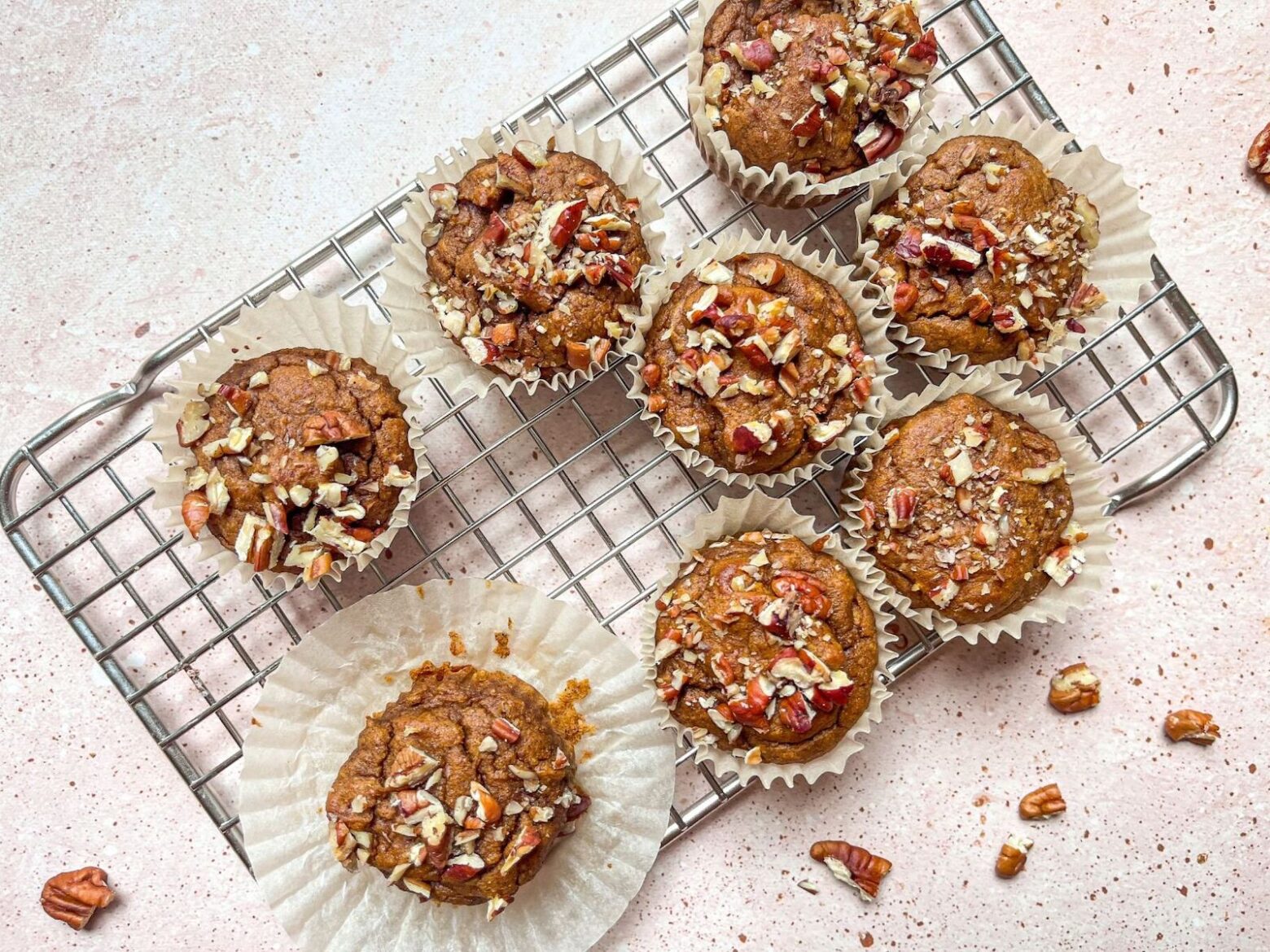 Whether you are running out the door or just craving a fall snack, these muffins are a healthier-for-you option that will satisfy your taste buds. Make a batch at the beginning of the week and grab for a quick snack on your busy days.
The base mixture of these muffins is made with pumpkin puree. Similar to carrots, pumpkin is rich in beta carotene. This powerful antioxidant is a precursor to vitamin A, which research shows can improve eye health, strengthen immunity, and keep your organs healthy. If you don't like pumpkin, you can swap for sweet potato, which also has plenty of vitamin A. 
Tip:
This recipe requires a small amount of pumpkin spice. You can find pumpkin spice at the store, but if you want to make it at home, try this blend. (This will make a lot more than you need for the pumpkin spice latte, so be sure to have a jar ready for storage!)
3 Tbsp. ground cinnamon
2 tsp. ground ginger
2 tsp. nutmeg
1 ½ tsp. ground cloves
1 ½ tsp. ground allspice (AIP – omit)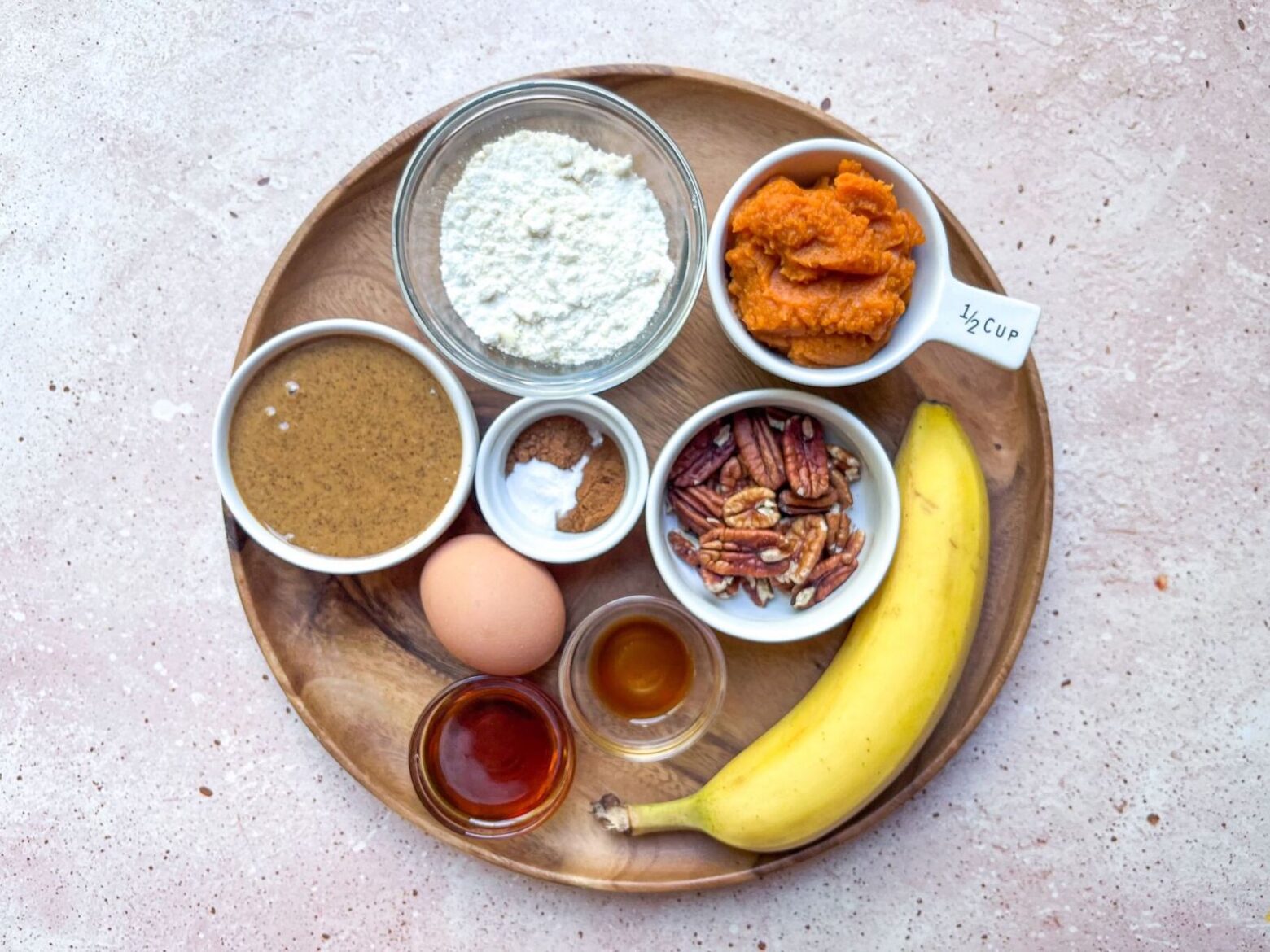 Details
Recipe by: Jess Case
Serves:

10

Meal:

Dessert
Serves:

10

Prep Time:

5 minutes

Cook Time:

20 minutes

Total Time:

25 minutes
Print this Recipe
Ingredients
1/2 cups pumpkin puree

1/2 cups smooth almond butter or pecan butter

1/4 cups almond flour

2 tbsp coconut flour

1 large egg

1 medium banana, chopped

1 tbsp maple syrup

1 tsp vanilla extract

1 tsp ground cinnamon

1 tsp pumpkin spice

1/2 tsp baking soda

1/4 cups toasted pecan pieces
Directions
Preheat the oven to 375° F. Grease a dozen muffin pan with coconut oil or spray.

In a high-powered blender or food processor, blend all ingredients except pecans until batter is smooth.

Use an ice cream scoop or large spoon to fill each muffin cup most of the way. Sprinkle toasted pecans on top and bake for 20 minutes or until golden brown.

Store leftovers in an airtight container for 3-4 days.