What to Eat This Week: November, Week 2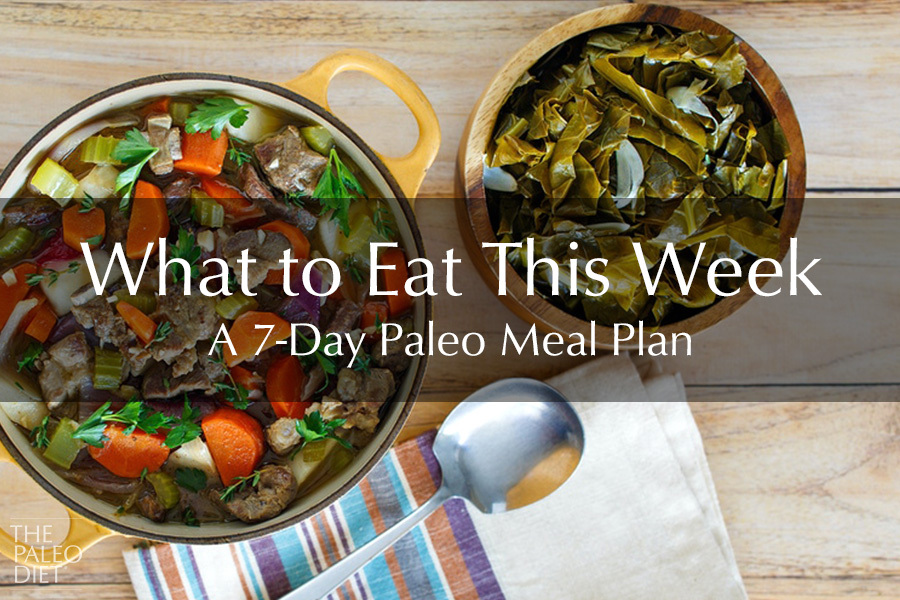 Cool weather, fall sports, holidays looming. For many, early November brings cravings for comfort foods and savory dishes.
We'll keep your hankering for something hearty top of mind, while also making sure to keep your diet light. This week, we'll take it old school and enjoy some Paleo classics, along with some fresh takes on old favorites.
Tip: If you're looking for easy lunches, double the dinner recipes for easy next-day meals.
---
Monday
Salads aren't just for summertime, and this tenderloin and cauliflower salad proves it. Beefy strips of medium rare beef pairs with the bright autumnal flavors of pomegranate and Dijon for a crunchy salad you will crave! If you don't have kale, any dark leafy green will work. You can even sub in broccoli for cauliflower in a pinch.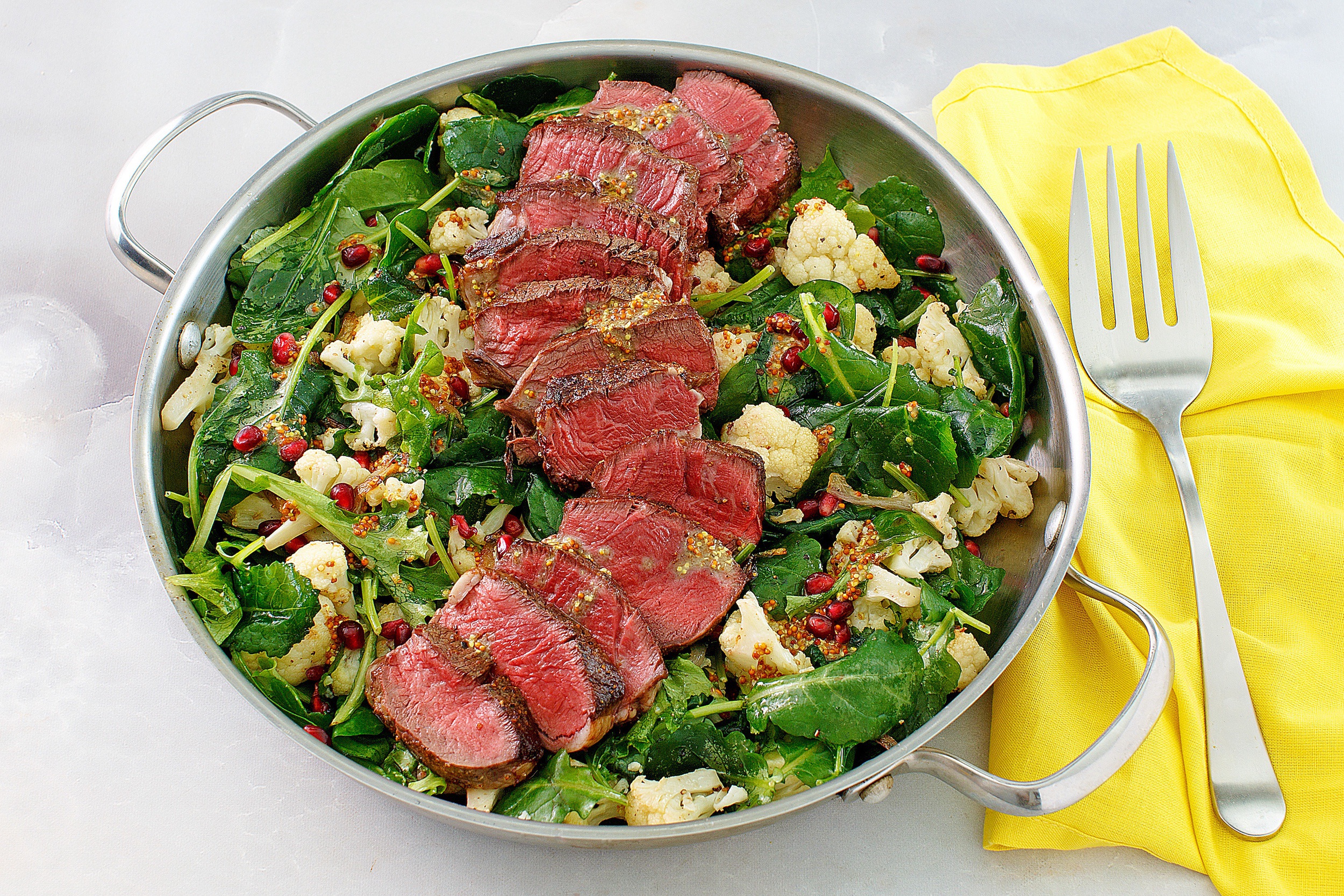 ---
Tuesday
Herb Crusted Pork Chops are a brilliant way to cook juicy, flavorful meat. Add a side of Oven Roasted Brussels Sprouts for a nice burst of vitamins A, C, and K, plus six grams of fiber per cup! If you don't have Brussels sprouts, just roast up any veggie you happen to have on hand. I'm a fan of tossing beets, turnips, and sprouts together for a delicious roasted medley.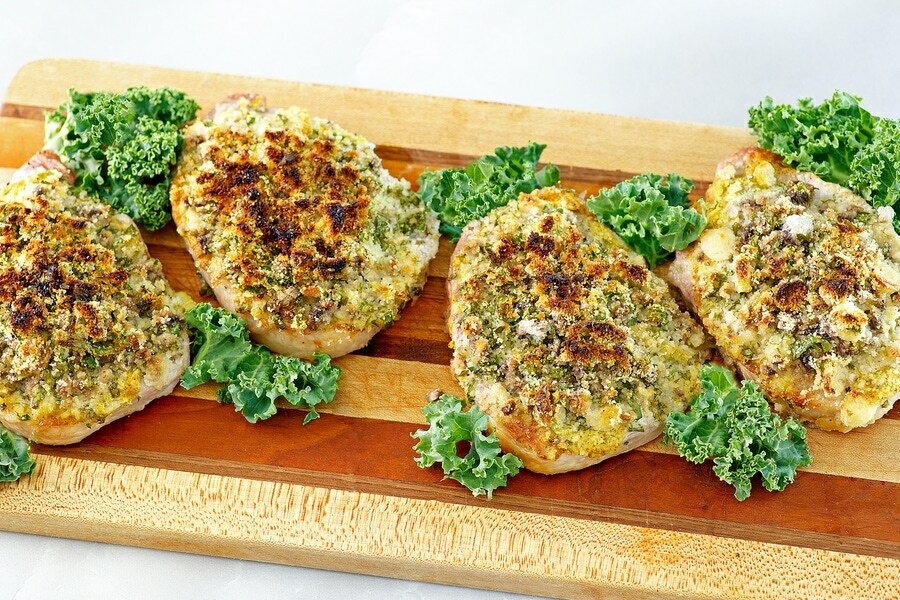 ---
Wednesday
Chicken and Mushroom Ramen with zoodles is the perfect easy middle-of-the-week meal that tastes like you've splurged for some gourmet takeout. Skip the eggs if you're allergic or sensitive, and replace them with some fresh slices of avocado instead.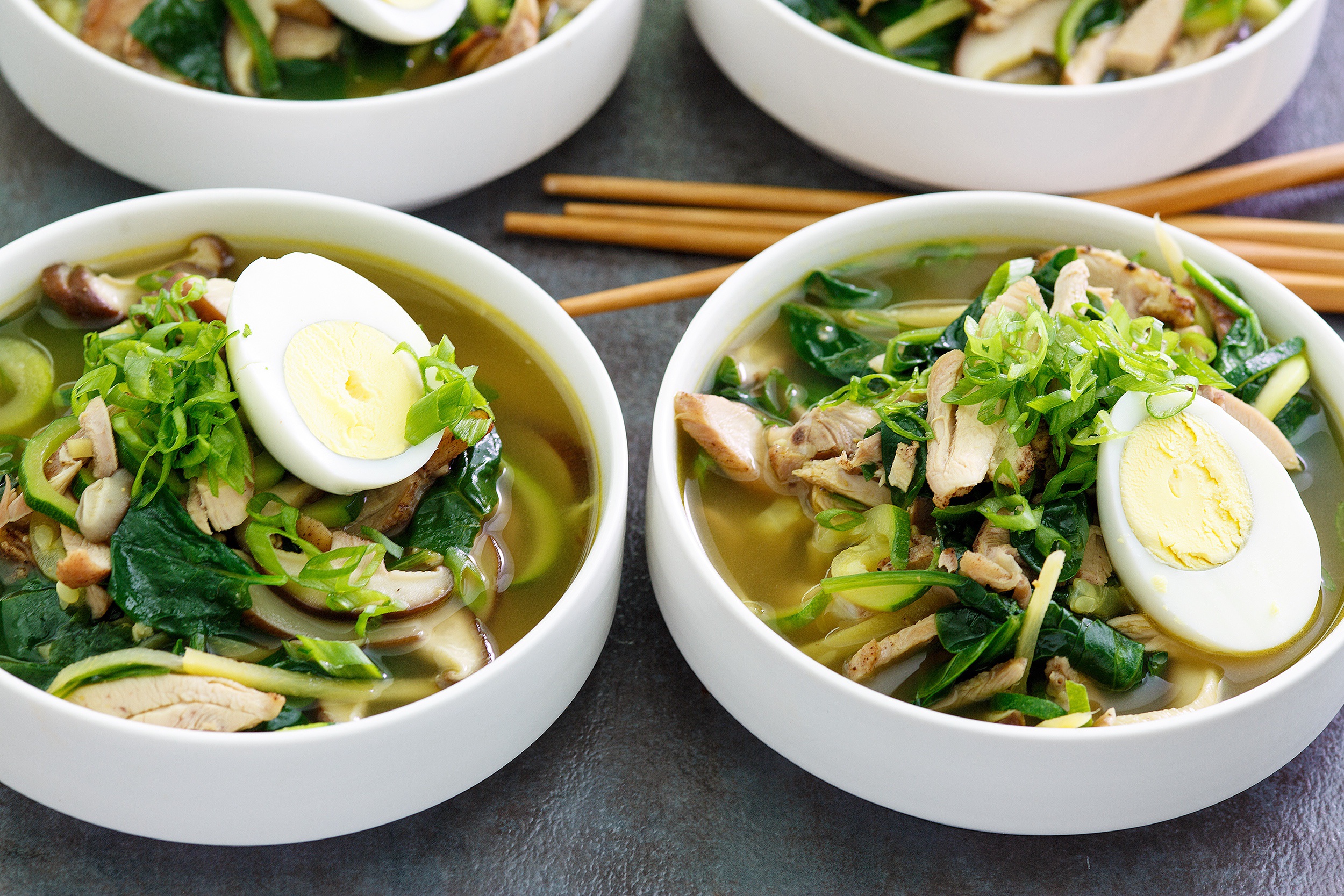 ---
Thursday
Grandma would be proud of today's Hearty Irish Lamb Stew, which will provide comfort and warmth on every level. It's a forgiving recipe, so don't get stressed about perfection here. If you don't have celeriac, add a bit more parsley or swap for celery. If you don't have turnips, subbing in sweet potatoes will work, too.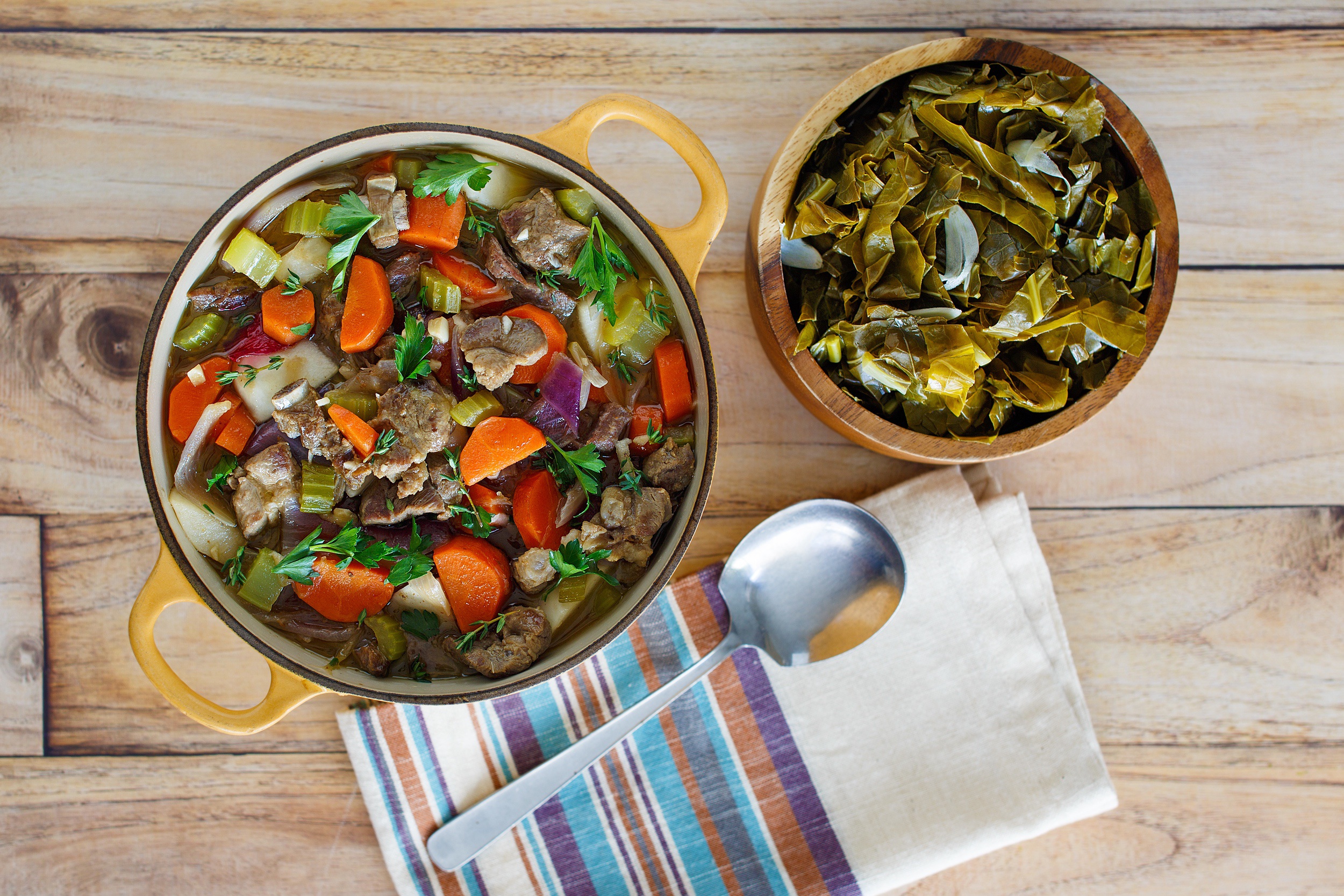 ---
Friday
Celebrate meatless Friday with this digestion-boosting Vegetable Coconut Curry. It's loaded with warm, zesty flavors and keeps clean-up easy with its one-dish prep. If you must have meat, go ahead and add some roasted chicken thighs.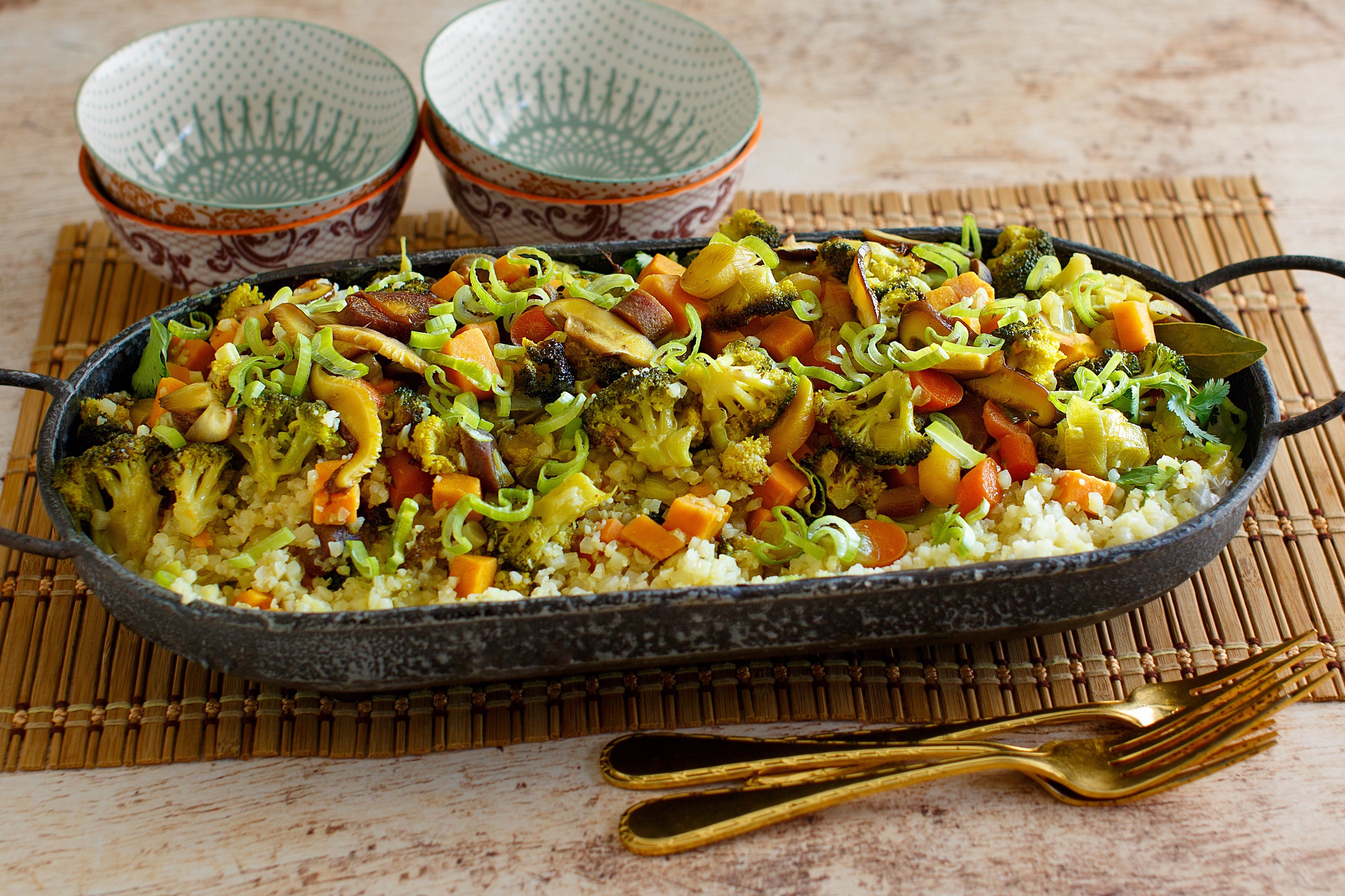 ---
Saturday
Speaking chicken, today's dinner is my favorite of the week: Crispy Chicken Thighs with Kale & Red Onion. This fall I've been obsessed with kale and have found ways to add it into meals at least once a day. It holds texture well while cooking and meshes with chicken and onion so nicely that I'd eat this for three days straight if I could.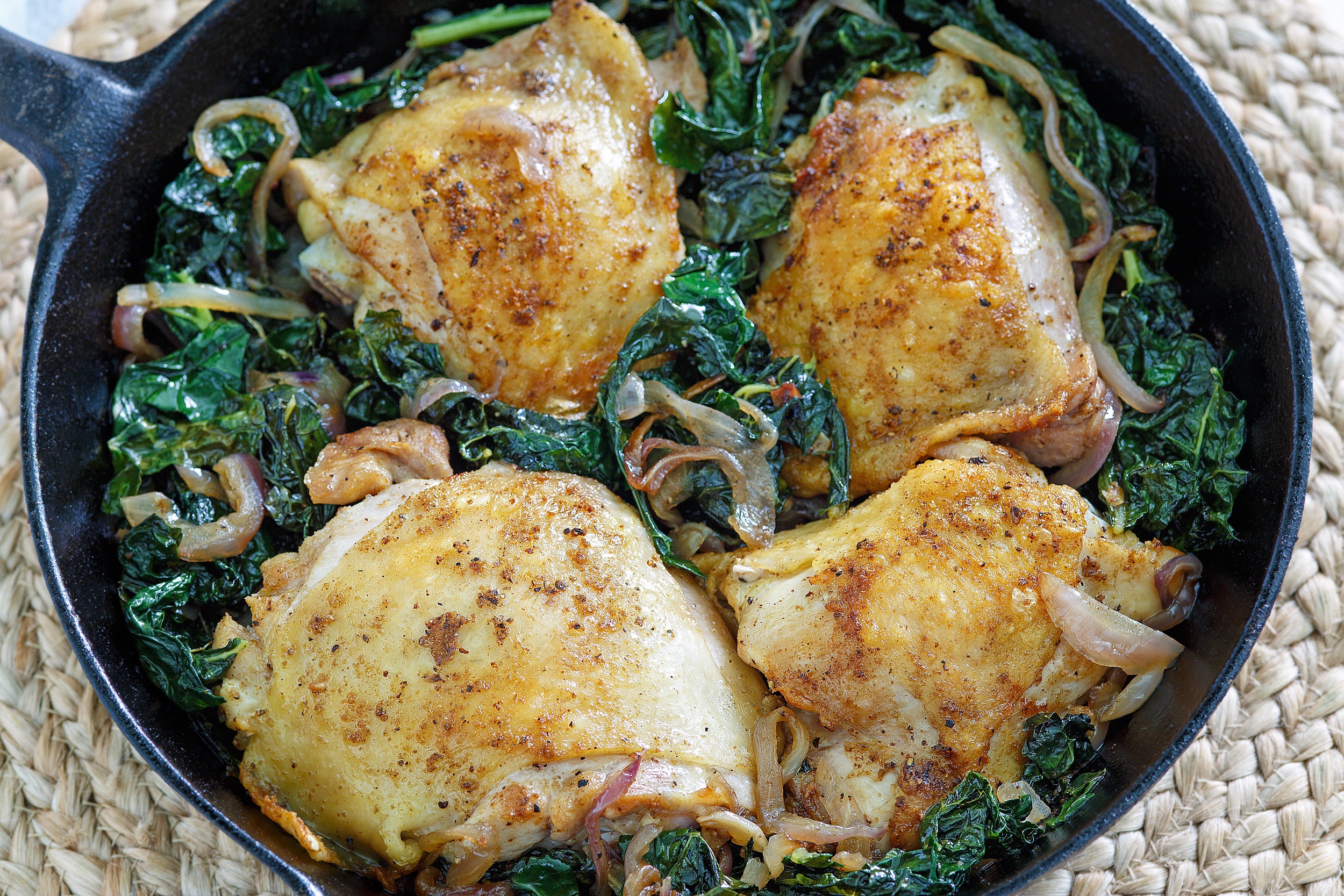 ---
Sunday
Happy Sunday! Wake up your weekend with these simple Banana Pancakes. They're kid-friendly, quick to prep and cook, and they also work well for quick on-the-go snacks.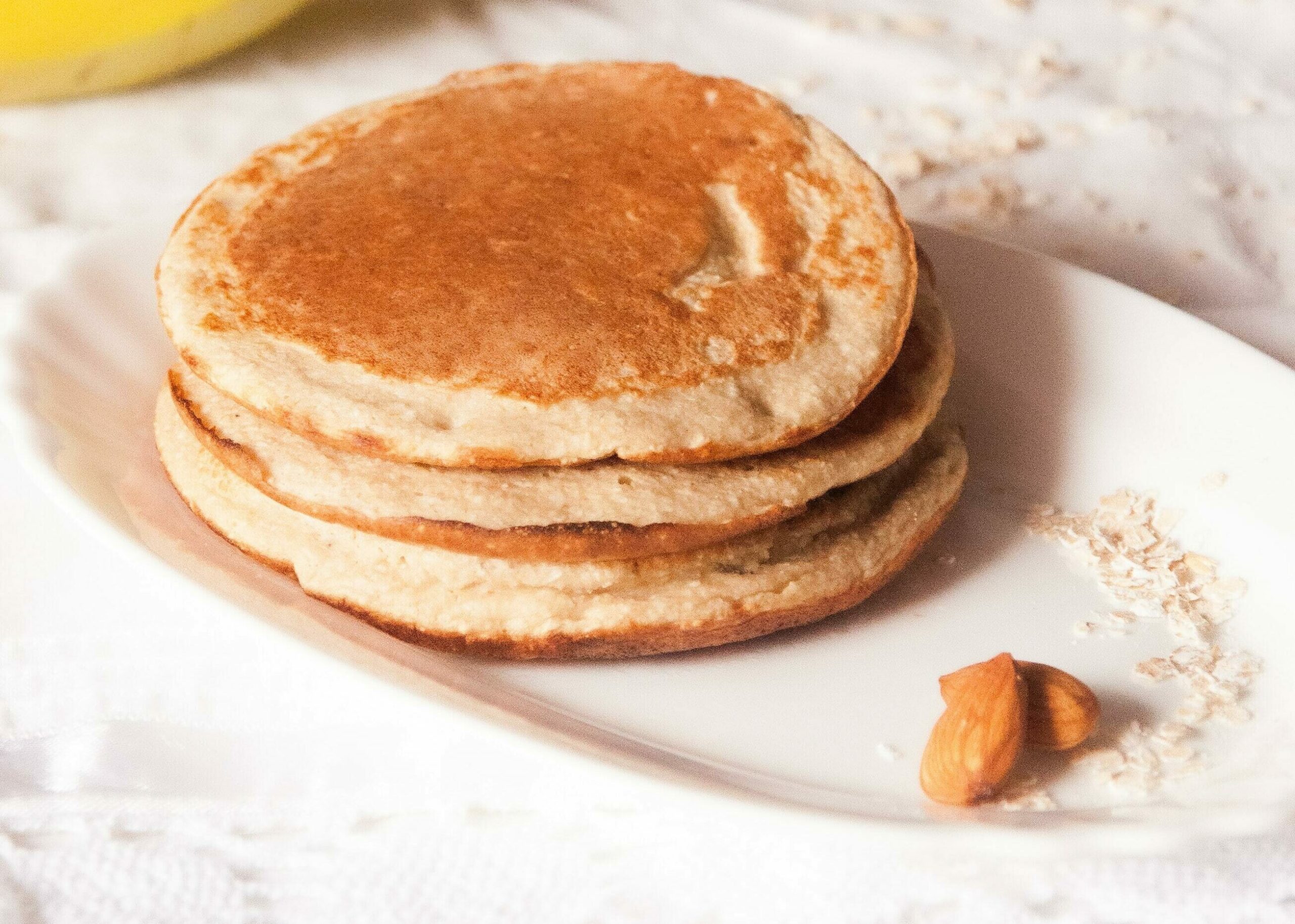 Aimee McNew
Aimee McNew is a nutritionist and writer who focuses on women's health, infertility, and postpartum wellness.
More About The Author