What to Eat This Week: March, Week 4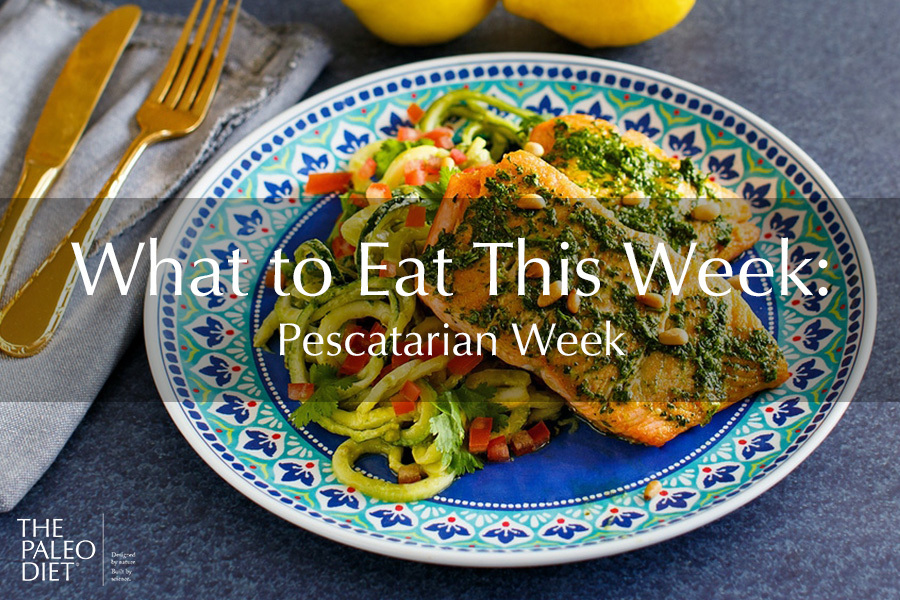 This week, we're going pescatarian! For the third week in our plant-based month, we thought it was important to focus meals around vegetables, along with a bit of seafood and some eggs.
While animal products have many health benefits, there's a lot of overconsumption of meat in our society today. We know that eating vegetables is healthy, but practically speaking, it can be hard to see how that plays out in a week.
If you don't want to go meat-free, but you do want to consciously eat more vegetables, then let this week's plan be an example of how easy it can be. For lunches, consider prepping extra of your dinner meals to use as leftovers. But you can also prepare salads with kale or spinach for a base, or bowls with cauliflower rice, and add roasted or fresh vegetables, some fresh fruit, and nuts/seeds. These midday meals will be every bit as filling as a hamburger, but you won't feel stuffed.
The afternoon slump is often triggered by eating too many carbs at lunchtime meals. Fiber and veggies are better at keeping your glucose levels stable, helping to stave off that post-lunchtime drowsiness.
Here's your meal plan for the week:
---
Monday
Start off the week with this easy-to-prep Creamy Roasted Asparagus & Leek Soup. It gives you an infusion of fiber and veggies that support your kidneys and liver in getting their jobs done, while also being easy to digest.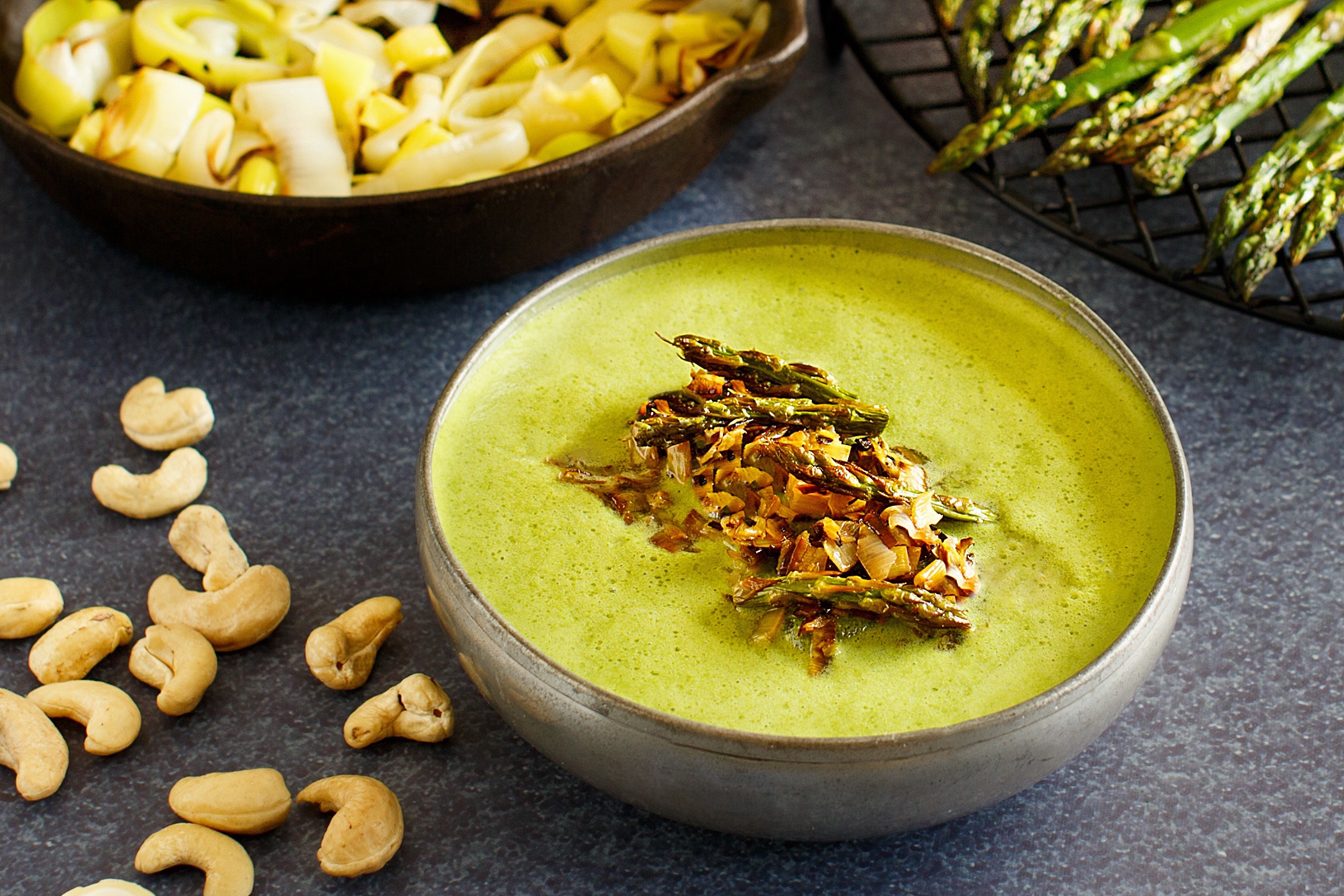 ---
Tuesday
Enjoy this simple Salmon with Cilantro Pine Nut Sauce and Creamy Zoodles for dinner tonight. If you don't have salmon, you can easily swap in trout or cod—just be aware that the cooking time may need to be decreased. If you're sensitive to pine nuts or nuts in general, you can easily leave them out.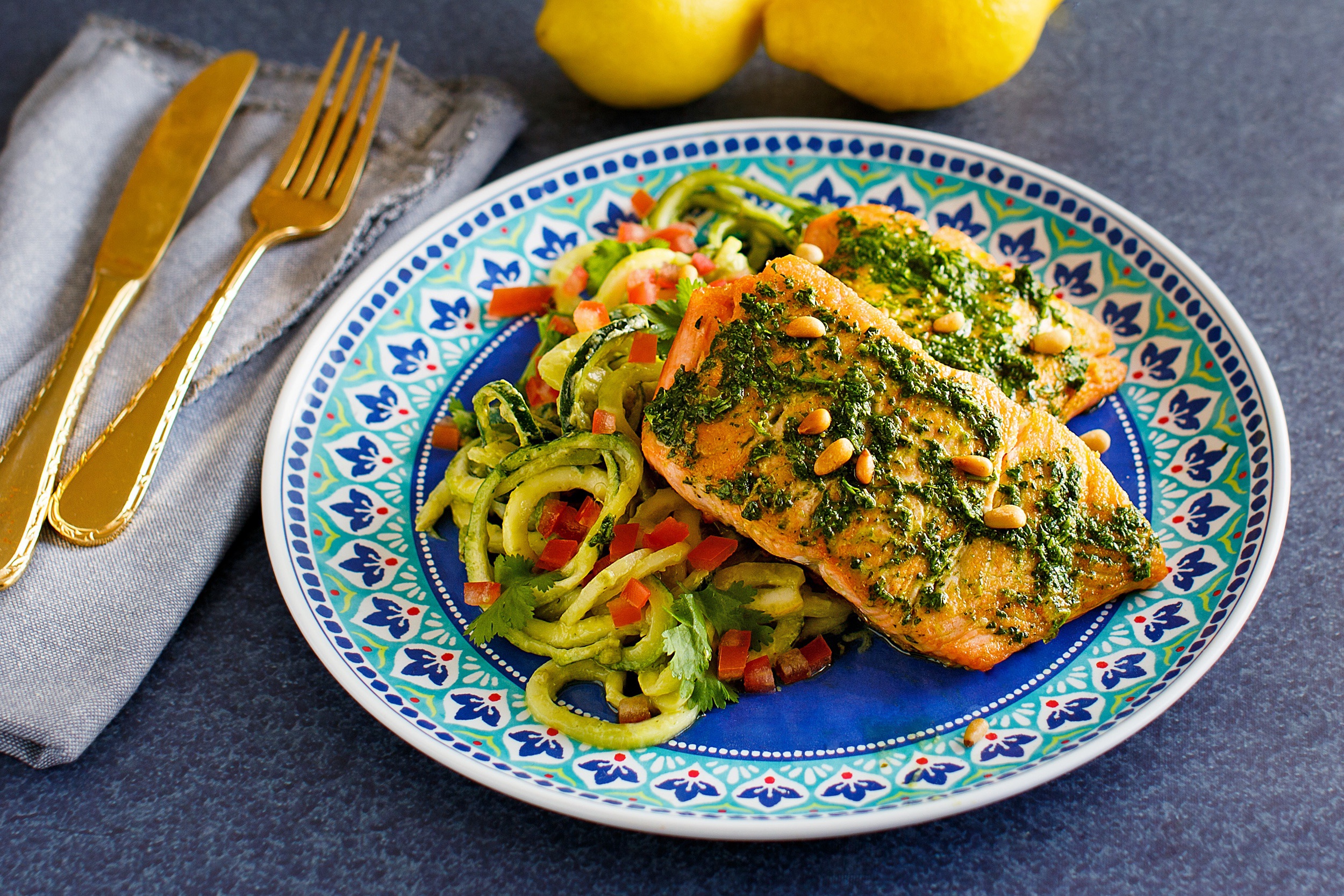 ---
Wednesday
It might seem like this Easy, Creamy Butternut Squash Soup is an autumn-inspired dish, but squash is good year round. Plus, it provides a nice amount of beta carotene, which translates to extra antioxidant benefits for you!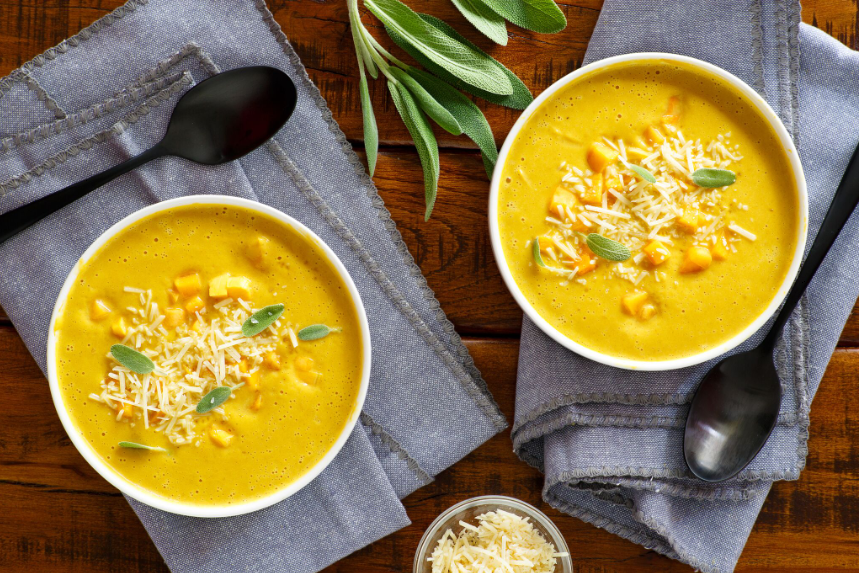 ---
Thursday
These Seared Scallops with Beet Relish are a nice change of pace. If you're not used to cooking scallops, be sure to watch them carefully as they can overcook very quickly. Beets are a wonderful food that supports healthy blood pressure, among many other things, and even if they're not your favorite, their earthy flavor is tamed nicely in this zesty relish dish.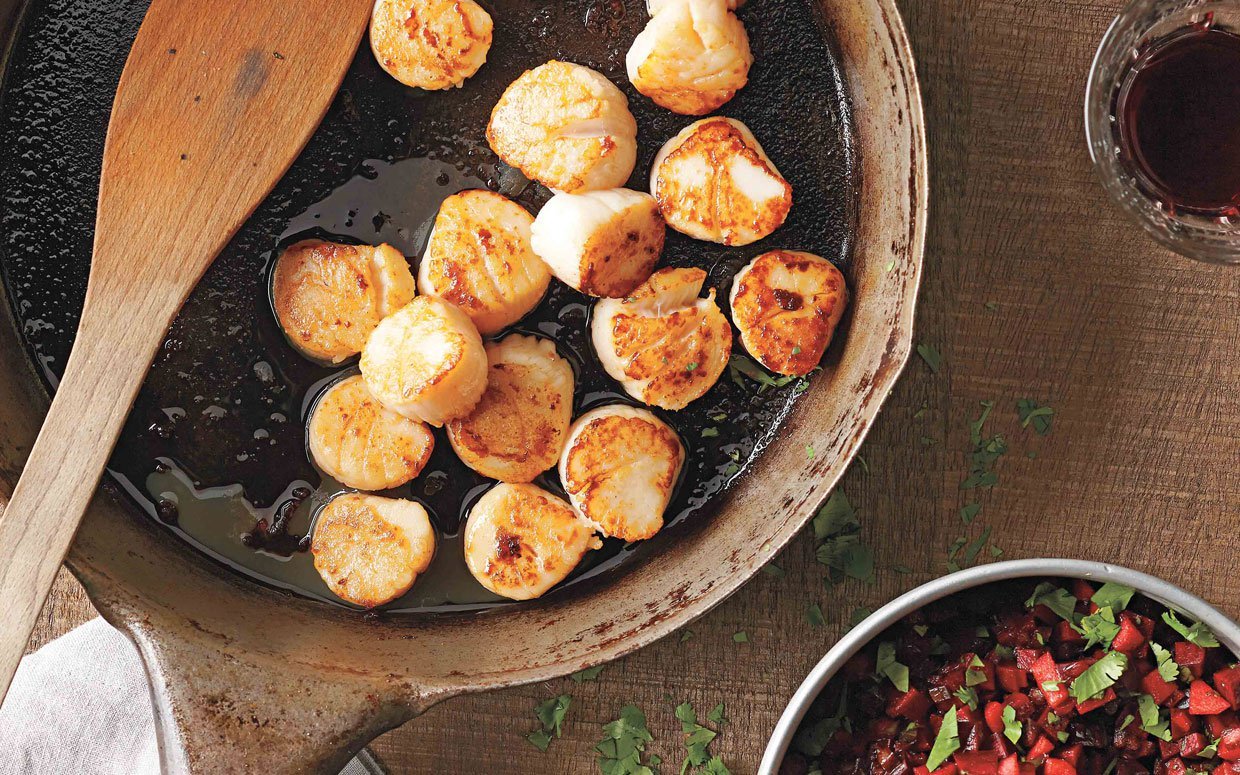 ---
Friday
Whip up this Sweet Potato Turmeric Soup for a great anti-inflammatory meal that's sure to make it into your regular recipe rotation. Turmeric's active ingredient, curcumin, is only made bioavailable from the piperine in black pepper, so be sure to add it generously to this dish.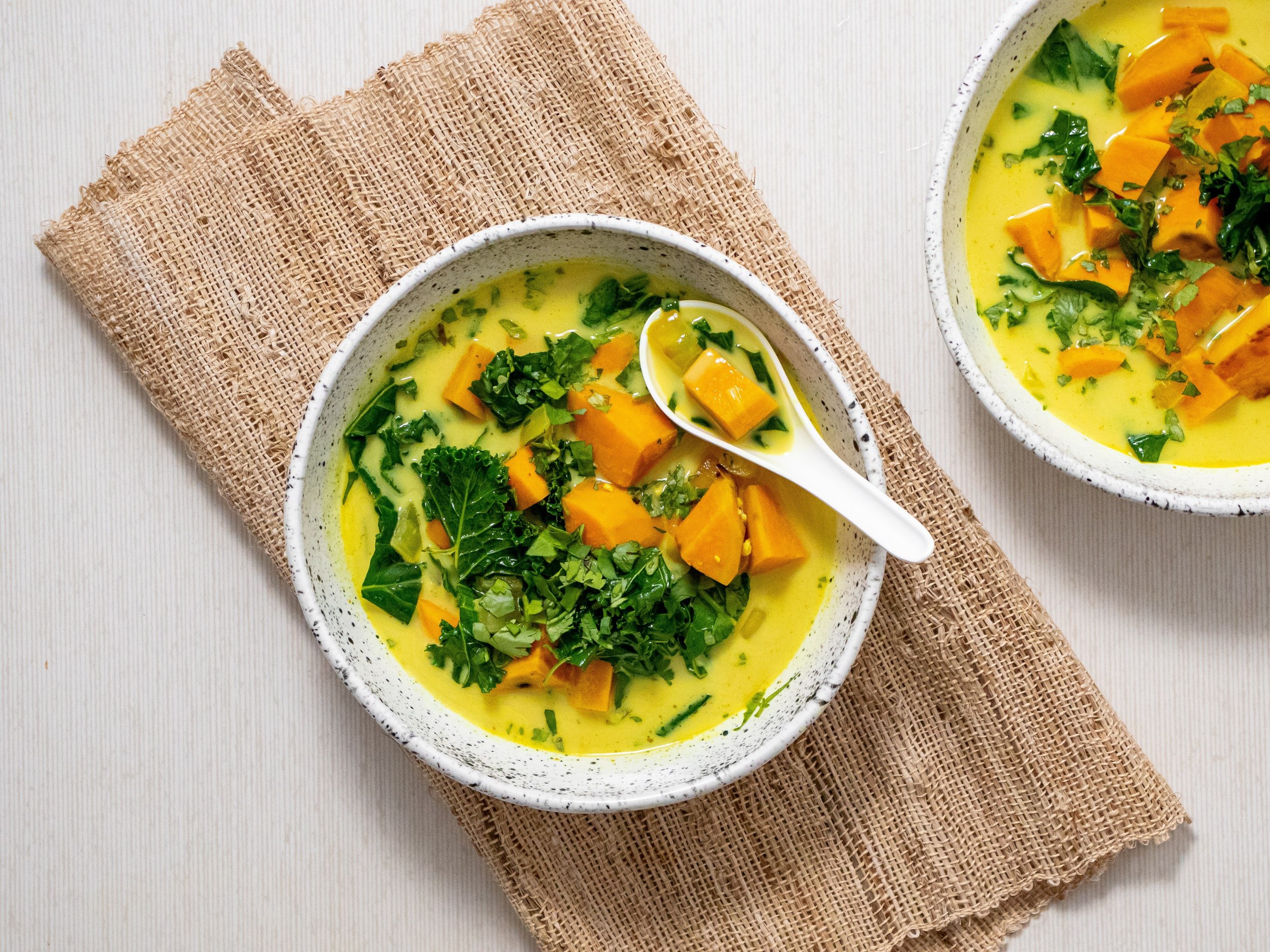 ---
Saturday
Leftovers day!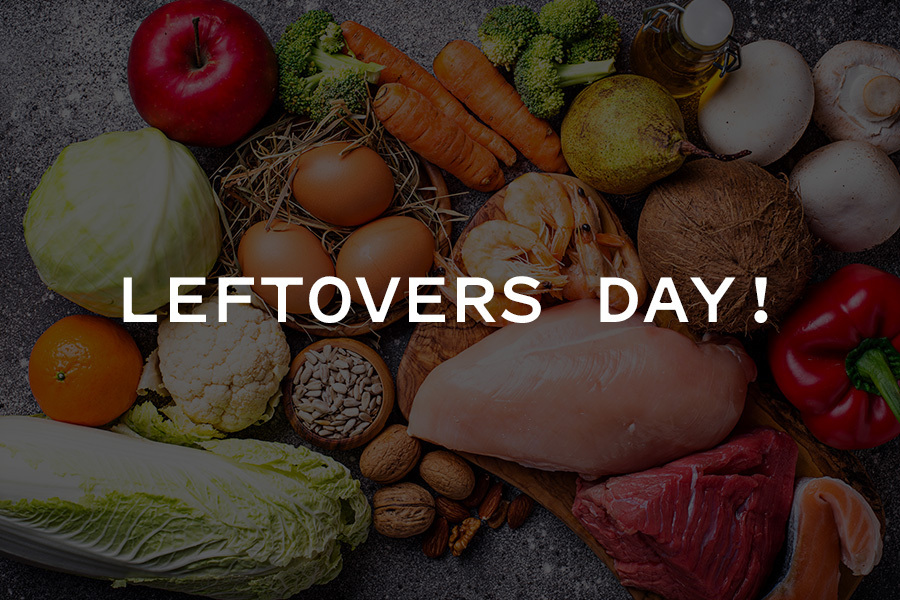 ---
Sunday
Start the day off right with this Paleo Breakfast Buddha Bowl. If you want to keep it vegan, leave off the egg and add some extra avocado.
Tip: This Buddha Bowl also makes a great lazy dinner on days when you've got a lot going on. Prep it ahead of time for extra convenience and swap a hardboiled egg for the fried one!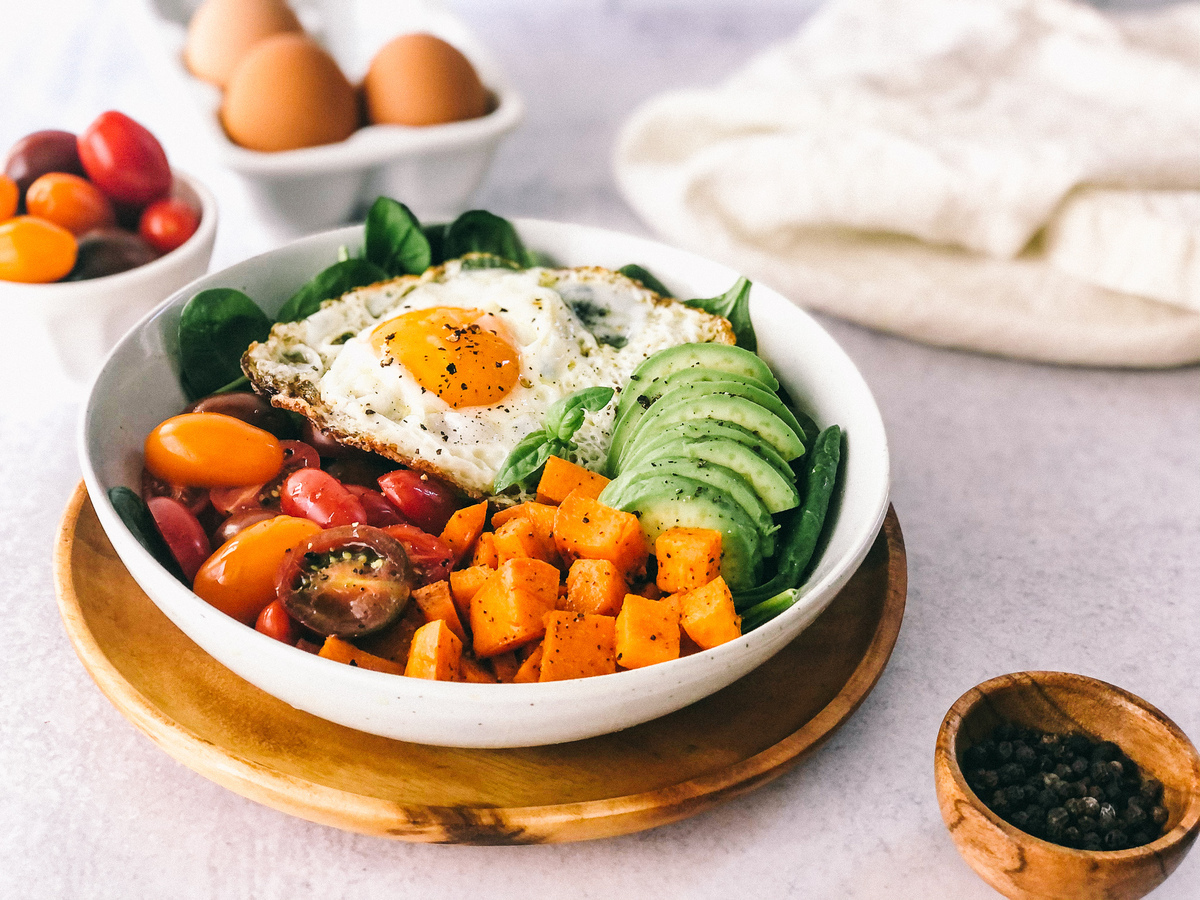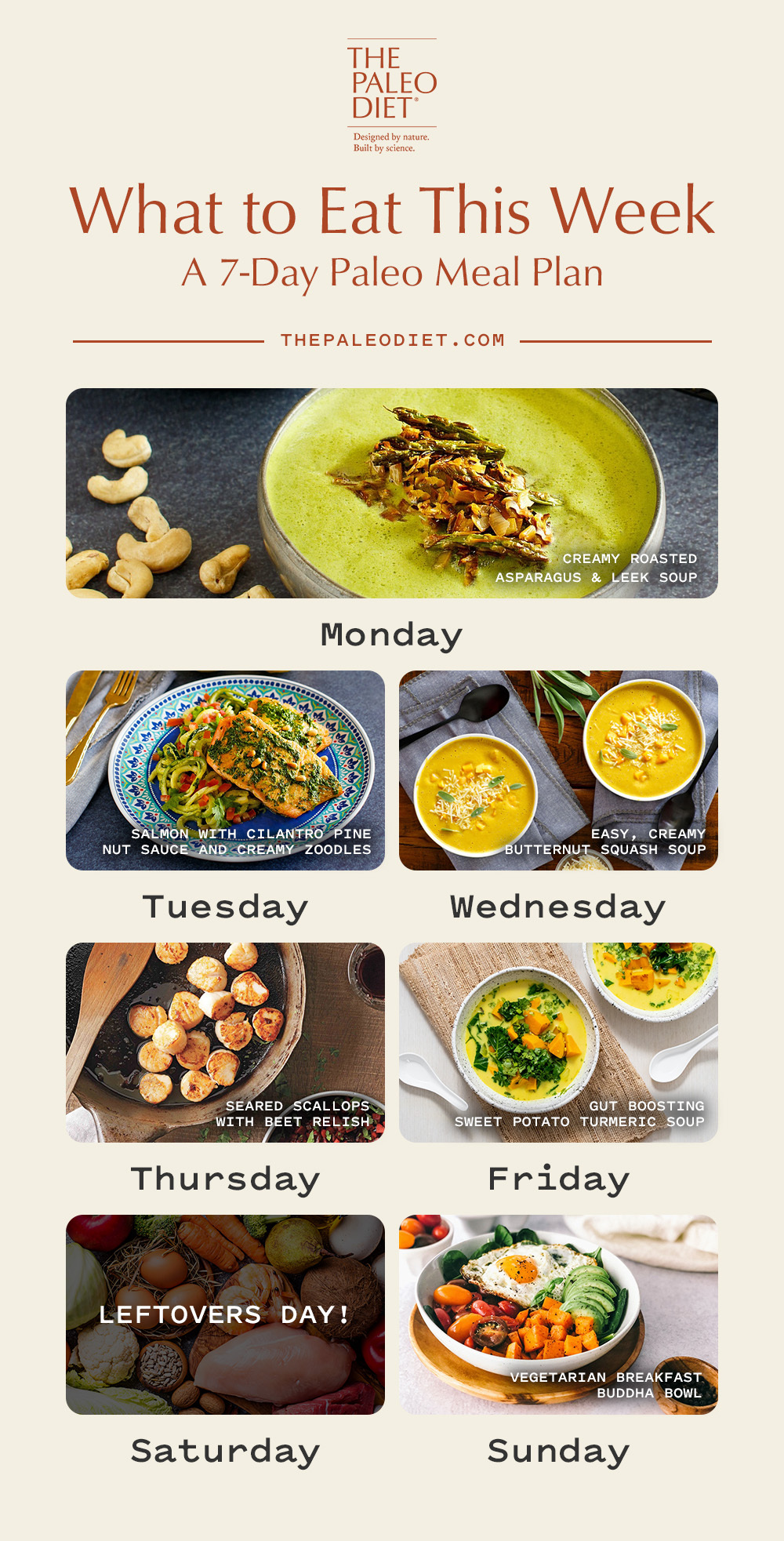 Aimee McNew
Aimee McNew is a nutritionist and writer who focuses on women's health, infertility, and postpartum wellness.
More About The Author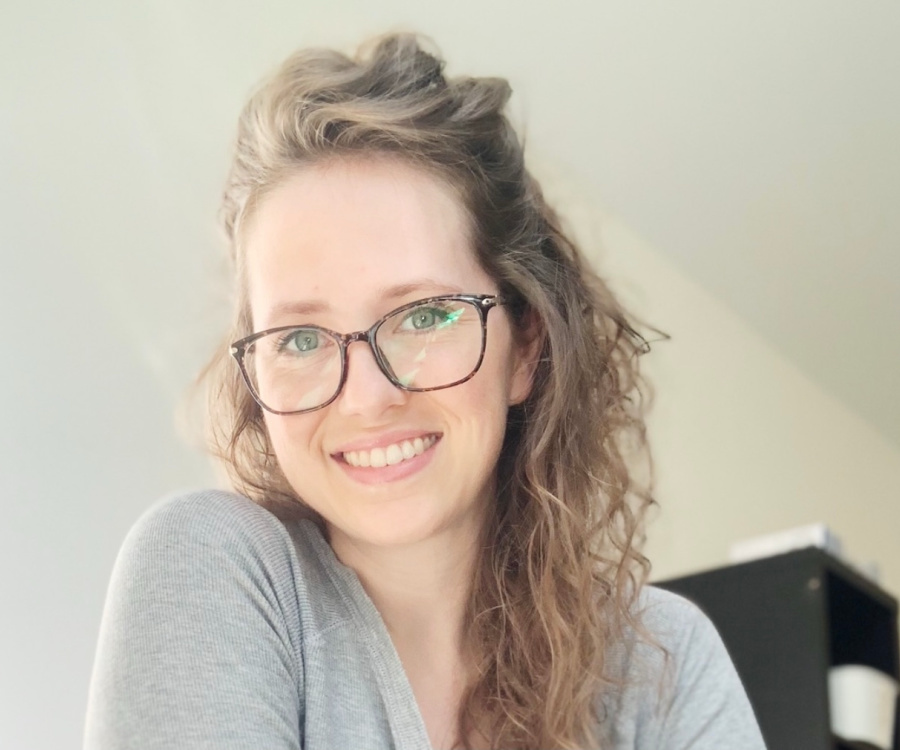 Live The Paleo Diet Lifestyle