What to Eat This Week: March, Week 3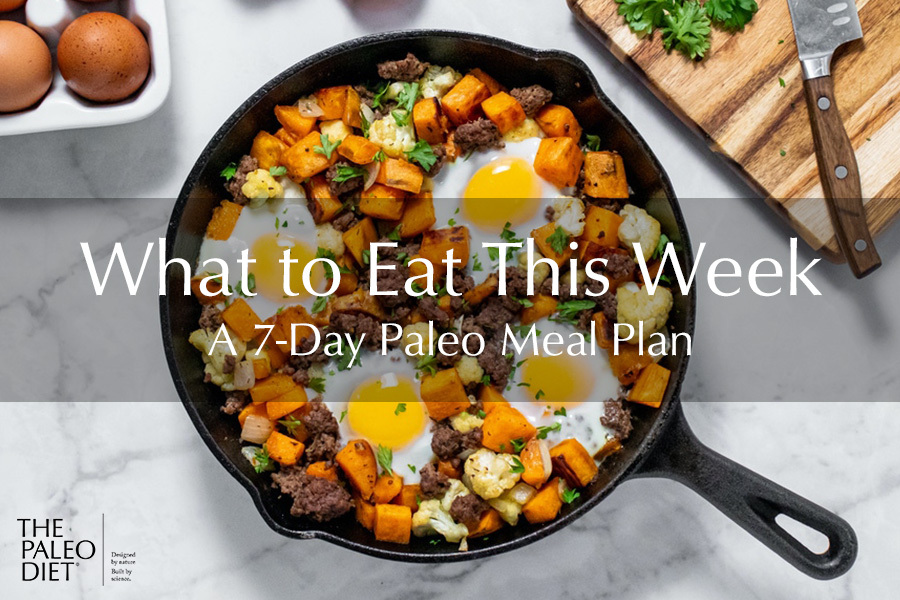 Spring is just around the corner, and soon you'll be breathing in that fresh air.
To help get you into that clearer mind space, this week's recipes will focus on lighter fare—meals that are simple to prep, but don't compromise on nutritional density.
Whether you're getting out for walks or doing spring cleaning around the house, these meals cut down on cook, prep, and cleaning time to help you maximize your time where it matters most.
Some tips for this week's plan:
If you don't have a spiralizer, you can still thinly slice zucchini and other veggies with an extra-sharp knife, a potato peeler, or even a cheese grater!
If you have vegetables on hand that you need to use, plan out ways to swap them or add them to meals. The zoodle bowl, breakfast hash, and breakfast casserole are quite customizable.
Meal plans are great to help organize your food focus for the week, but they should never create more stress. Use this as a guide to shape your plan for the week, but ultimately, make it work for you. If you need to substitute due to availability or allergies, simply sub in another meal from our Paleo recipe collection.
Here's your meal plan for the week:
---
Monday
It'll feel like spring when you serve up these light Lemon Zoodles with Shrimp! This is an easy spin on one of my favorite Paleo meals of all time. Plus, it pairs well with an extra side of veggies, like sauteed spinach or a kale salad.
---
Tuesday
If you've got extra time earlier in the week, these Paleo Stuffed Portabella Mushrooms are great to prep ahead of time. Double up the recipe, and save leftovers for lunch throughout the week. If you can't find large portabella mushrooms, I've made the dish with the baby bella mushrooms laid as the base of a casserole and topped with the filling—it works every bit as well!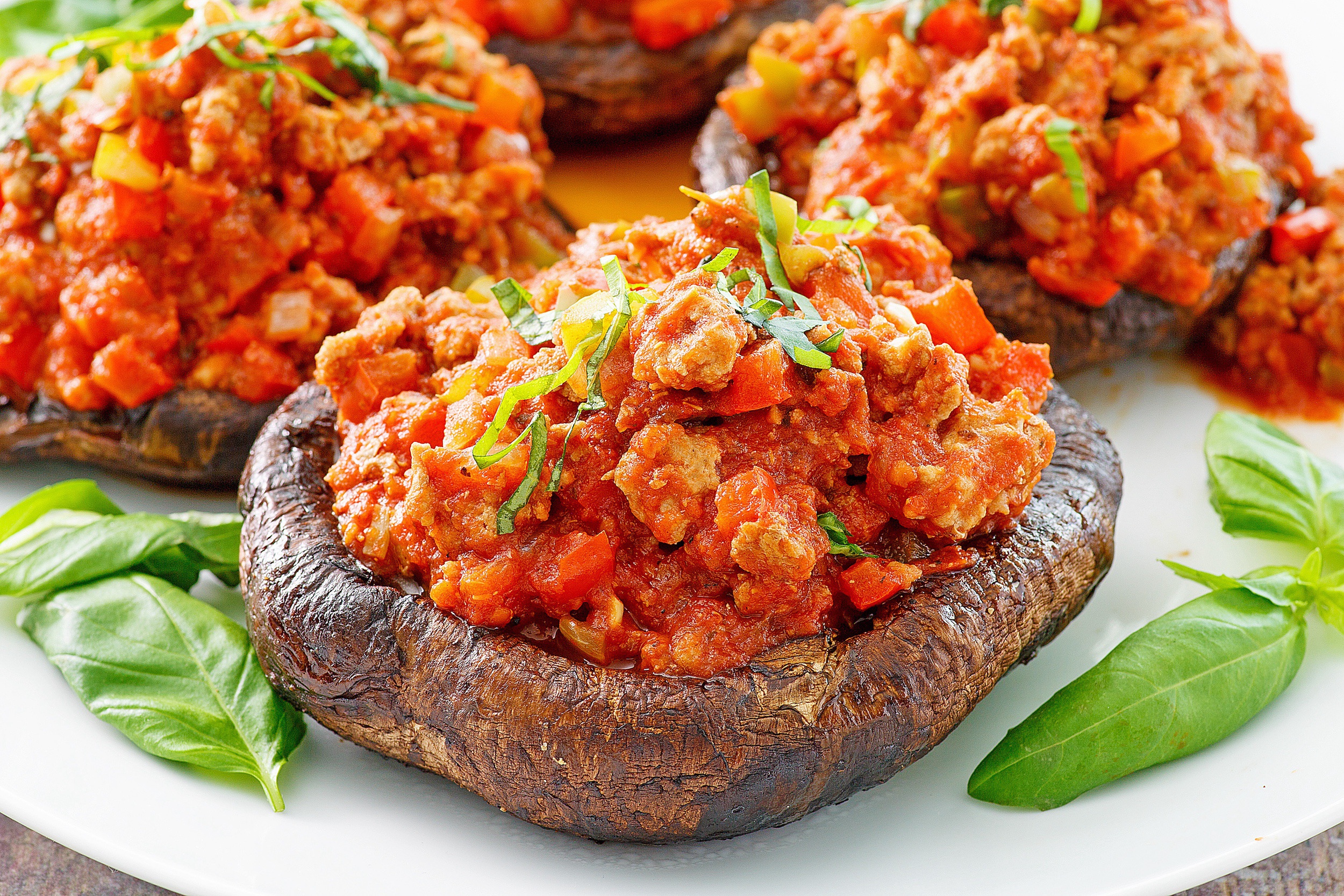 ---
Wednesday
Remember to save some extra mushrooms for this Creamy Paleo Chicken Skillet that you can build in one pan in just over a half an hour. Plus, it's rich in veggies like bell peppers and kale, which provide lots of vitamins and potassium.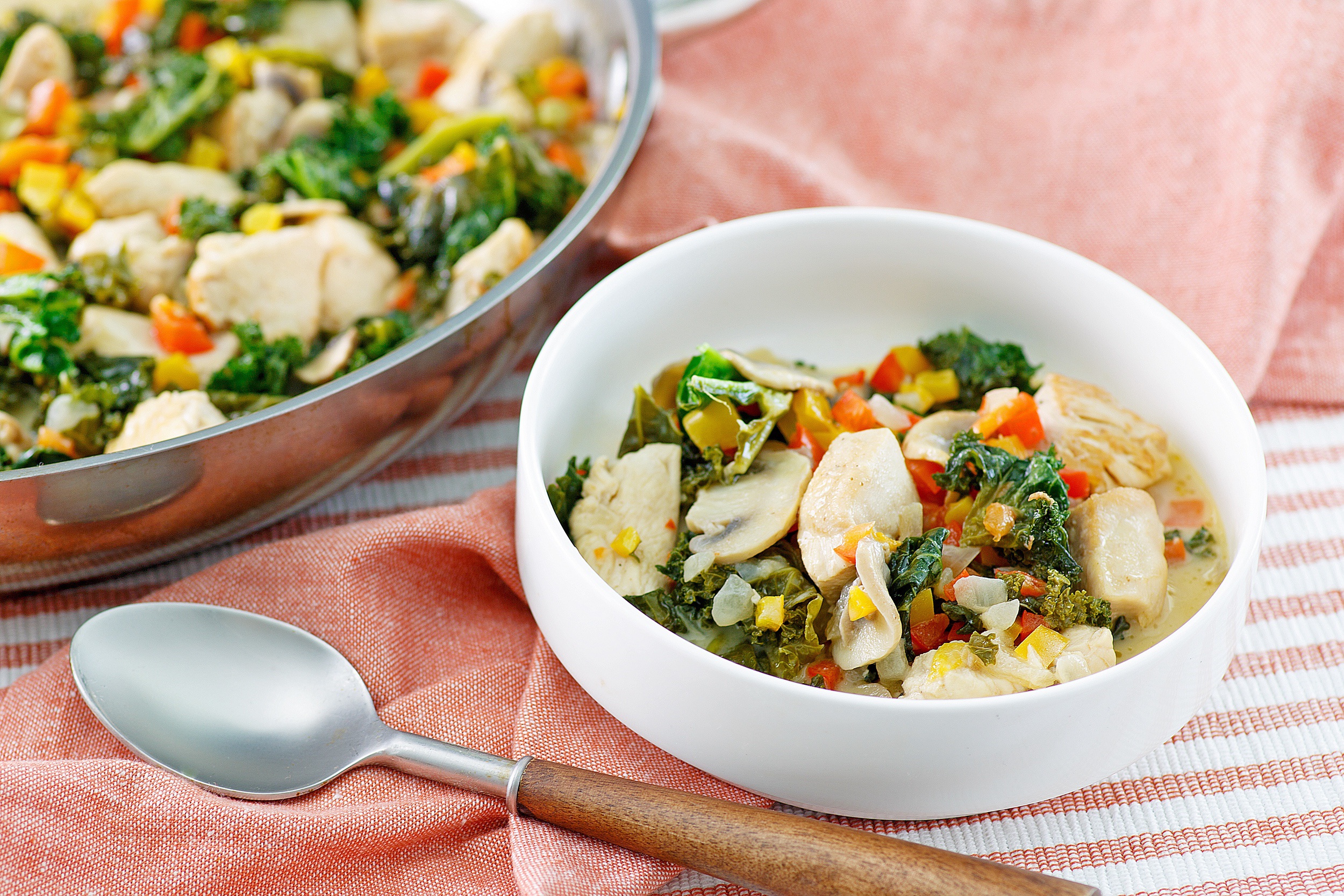 ---
Thursday
These Shrimp-Stuffed Avocados might be a perfect appetizer or snack, but I love them for a simple evening meal. Serve with veggie slices and a light salad, or alongside some cauliflower rice. And if you don't have shrimp, tuna or salmon work great instead!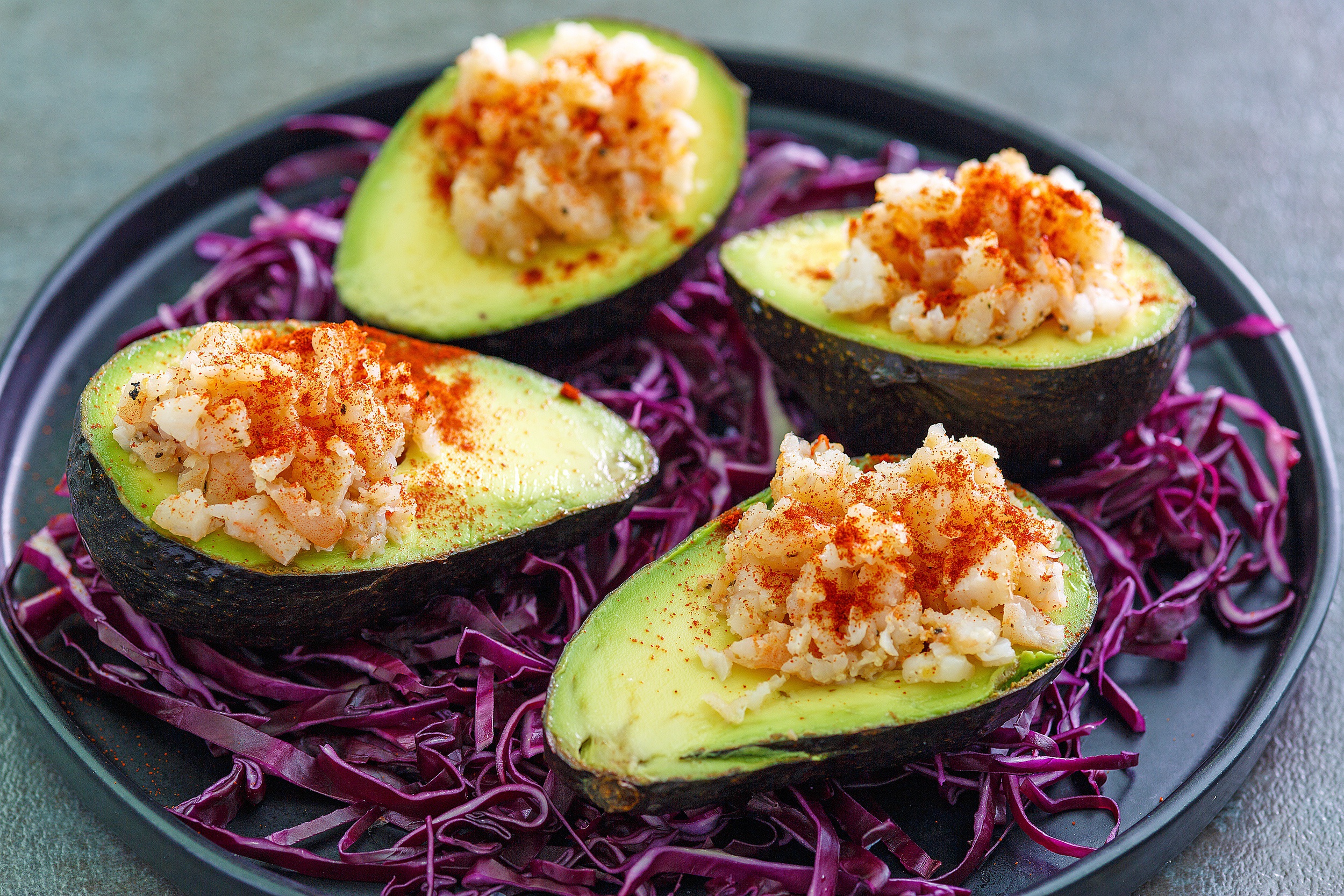 Friday
It's breakfast for dinner night with this One-Pan Breakfast Hash with Sweet Potatoes and Bison. It's easy to prep, and filled with cozy flavors that pair perfectly with a Friday night movie with family. If you can't find bison, simply sub in turkey, beef, or chicken.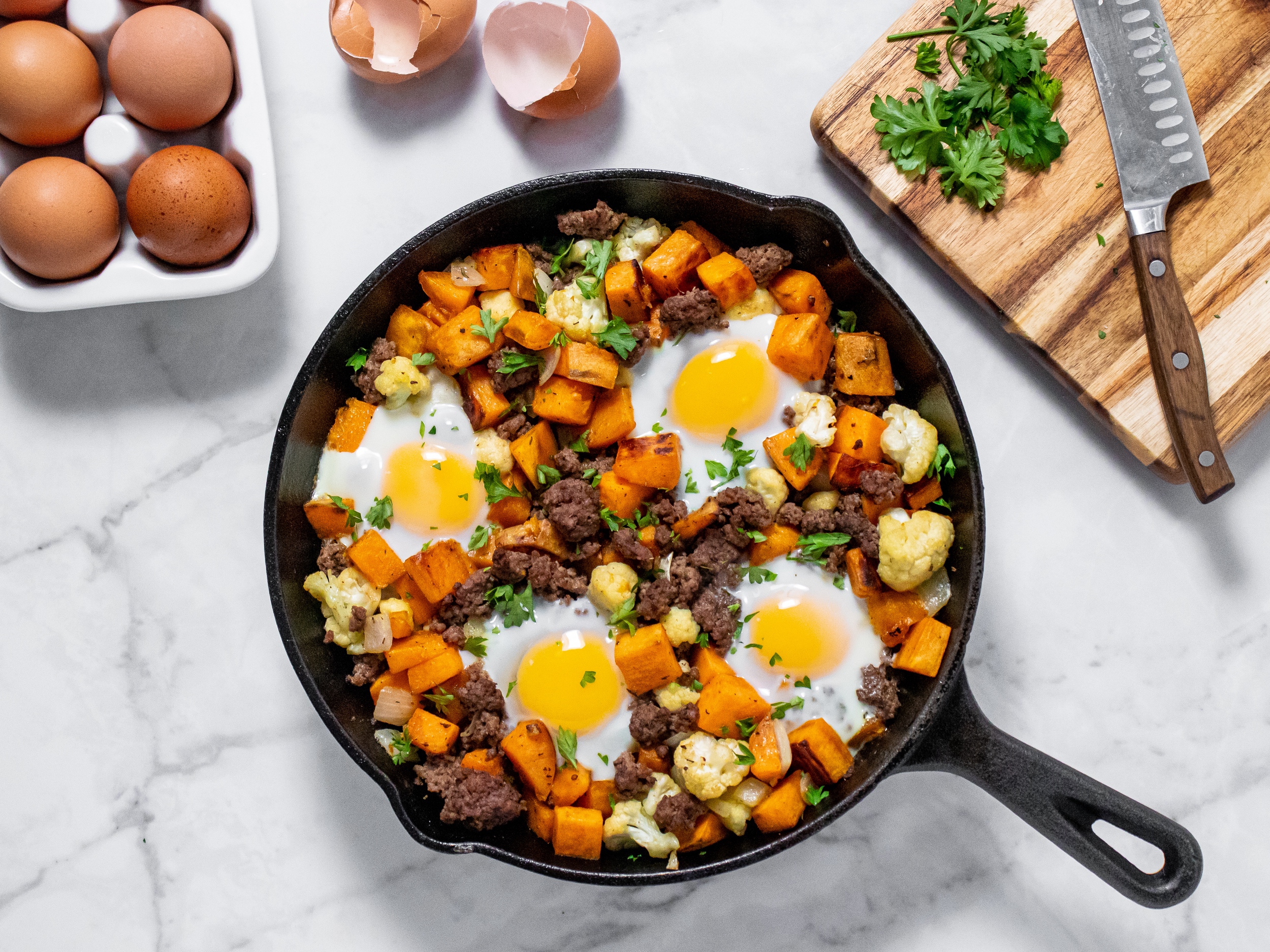 Saturday
Leftovers day!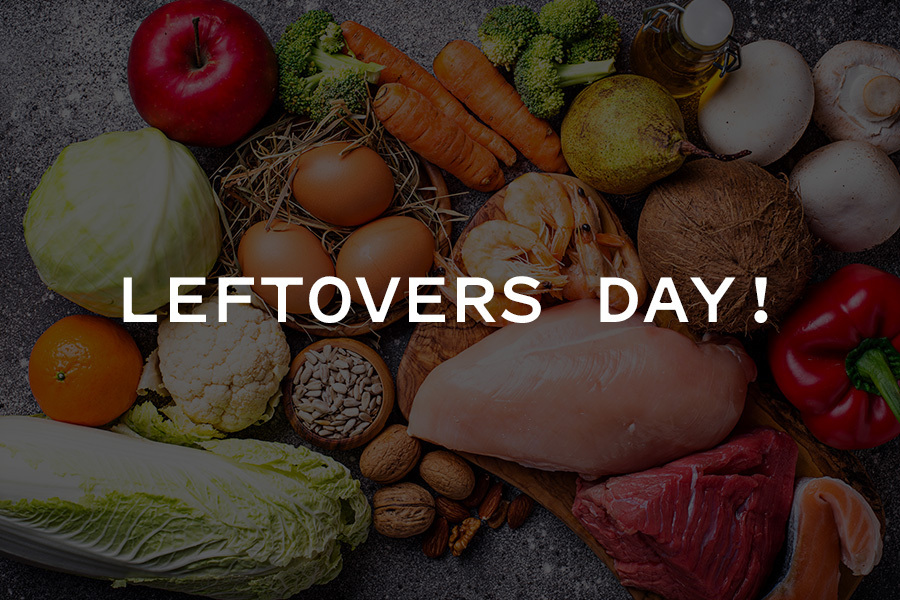 Sunday
If you're spending your weekend getting things done, this Protein-Packed Breakfast Casserole is the best way to ensure you're stocked up on energy. If you don't have pork (or can't eat it), chicken sausage is an easy stand-in.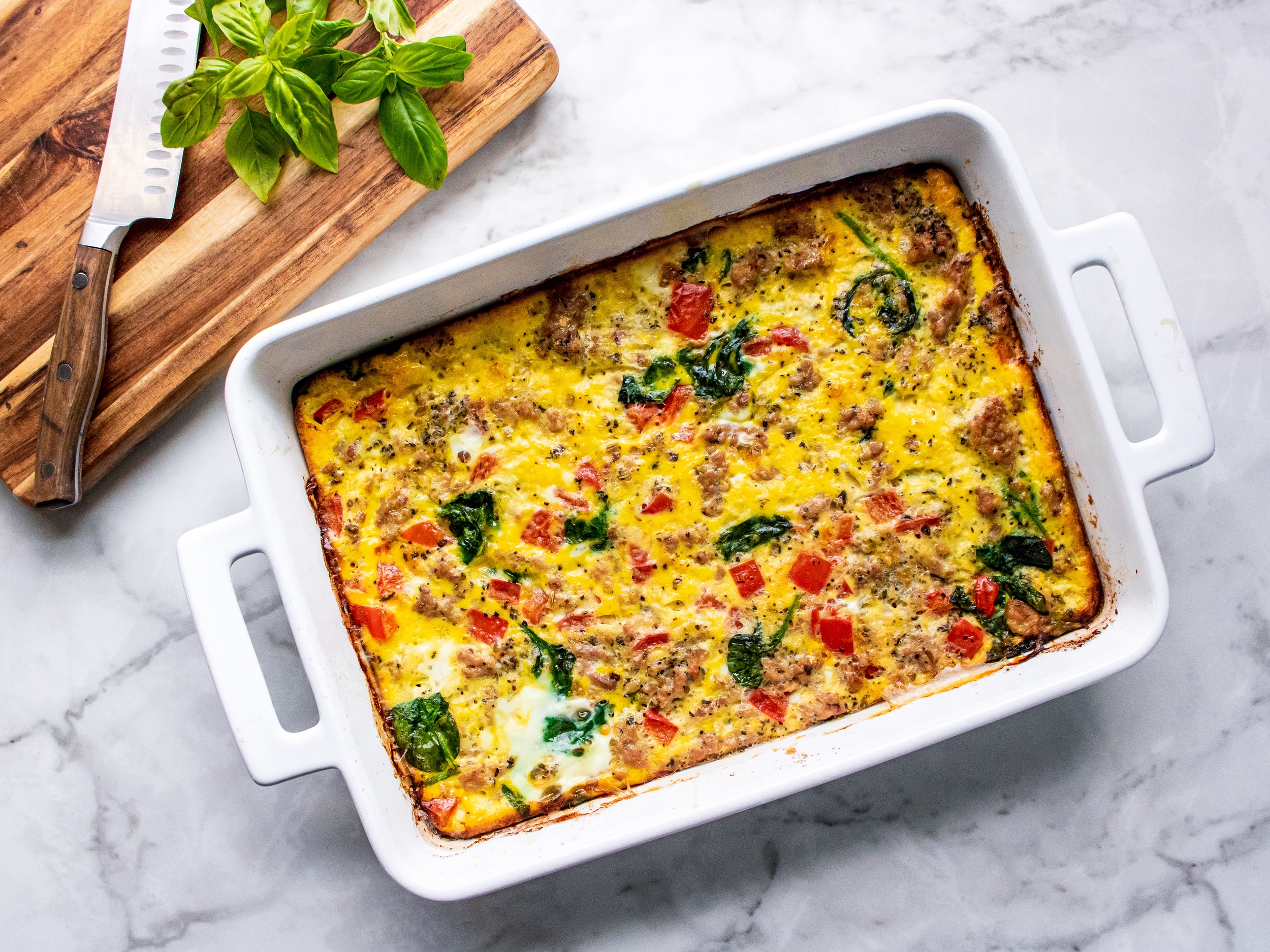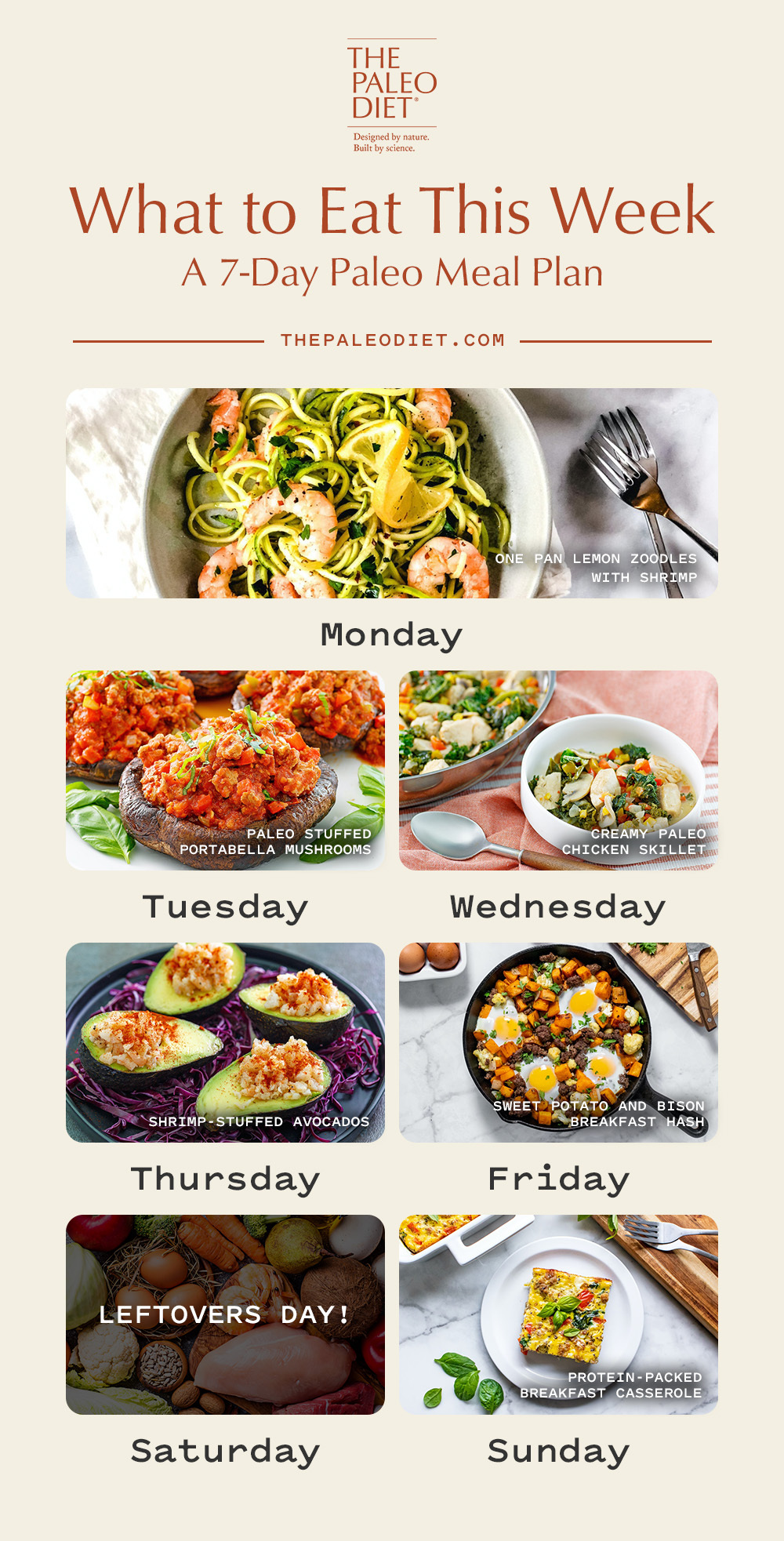 Aimee McNew
Aimee McNew is a nutritionist and writer who focuses on women's health, infertility, and postpartum wellness.
More About The Author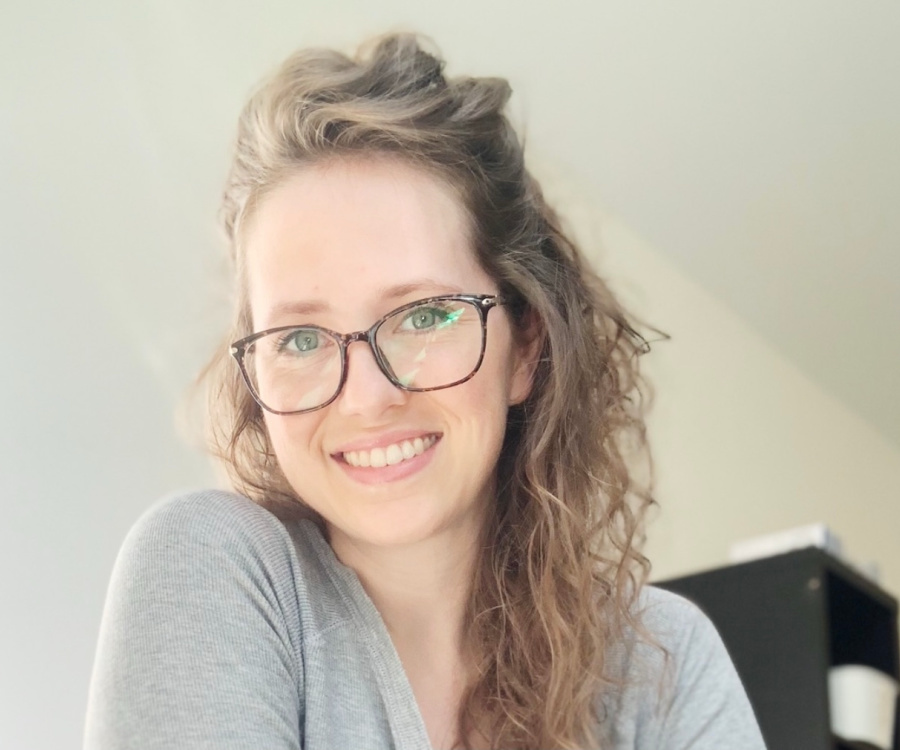 Live The Paleo Diet Lifestyle