What to Eat This Week: March, Week 2
There is an unfortunate trend in the "diet" world: the all-or-nothing mentality.
Just visit any diet group on social media and see. Either you're plant-based or you're a carnivore. You're Paleo, or you're not.
But I'm here to remind you that the real point of The Paleo Diet® is that it can be an adaptable lifestyle that works with you. That's why the 85/15 principle exists. You don't have to follow all the rules, all the time. It just isn't sustainable.
This is an important thing to keep in mind during our plant-based month. While we believe that foods from animal sources also offer great health benefits, this month we want to shift focus a bit to make sure you're getting enough greens in your diet.
So while you don't have to be Pegan (a combination of Paleo and vegan), it certainly doesn't hurt to take a page out of the vegetarian book. This week we have a nice blend of healthy proteins, fats, and lots of fiber from a mixture of plant-based meals, and veggie sides that pair nicely with meat.
Here's your meal plan for the week:
---
Monday
Kick off the week with breakfast for dinner. Specifically, this super simple Paleo Breakfast Buddha Bowl! It's filling without being too filling, which is perfect since a good night of sleep can be sabotaged by being overly full.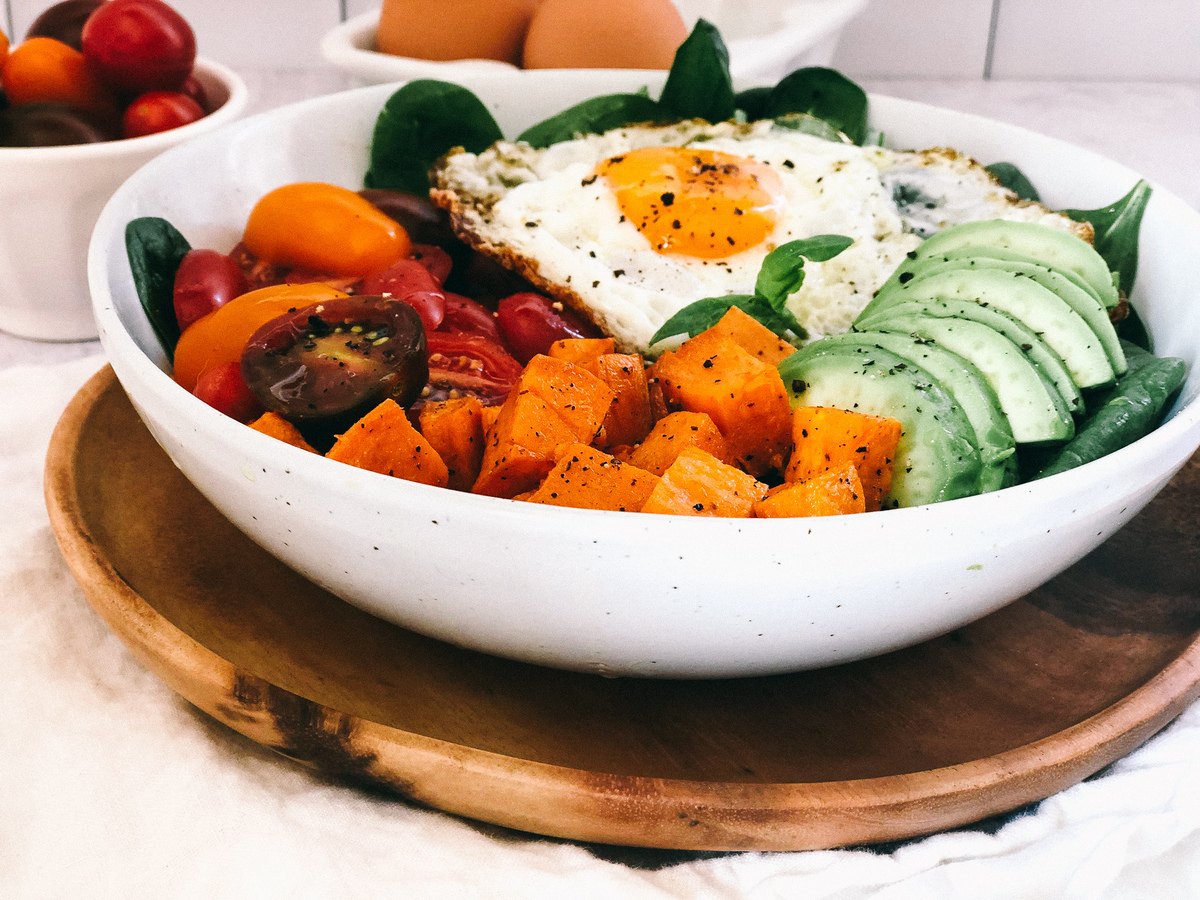 ---
Tuesday
These Orange-Mustard Glazed Pork Chops pair perfectly with these flavor-rich Crispy Asian Cauliflower Bites. Make extra and enjoy for tomorrow's lunch.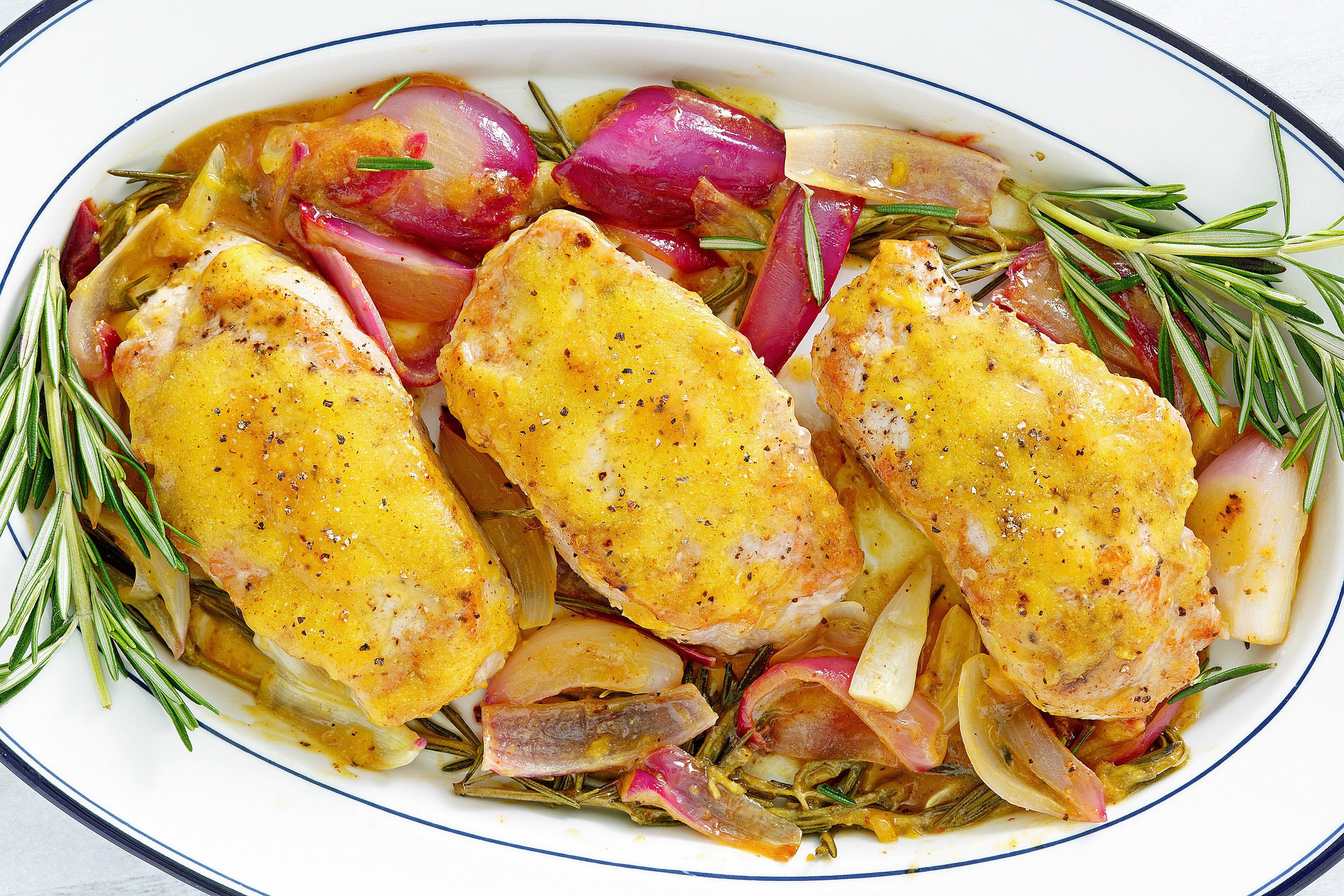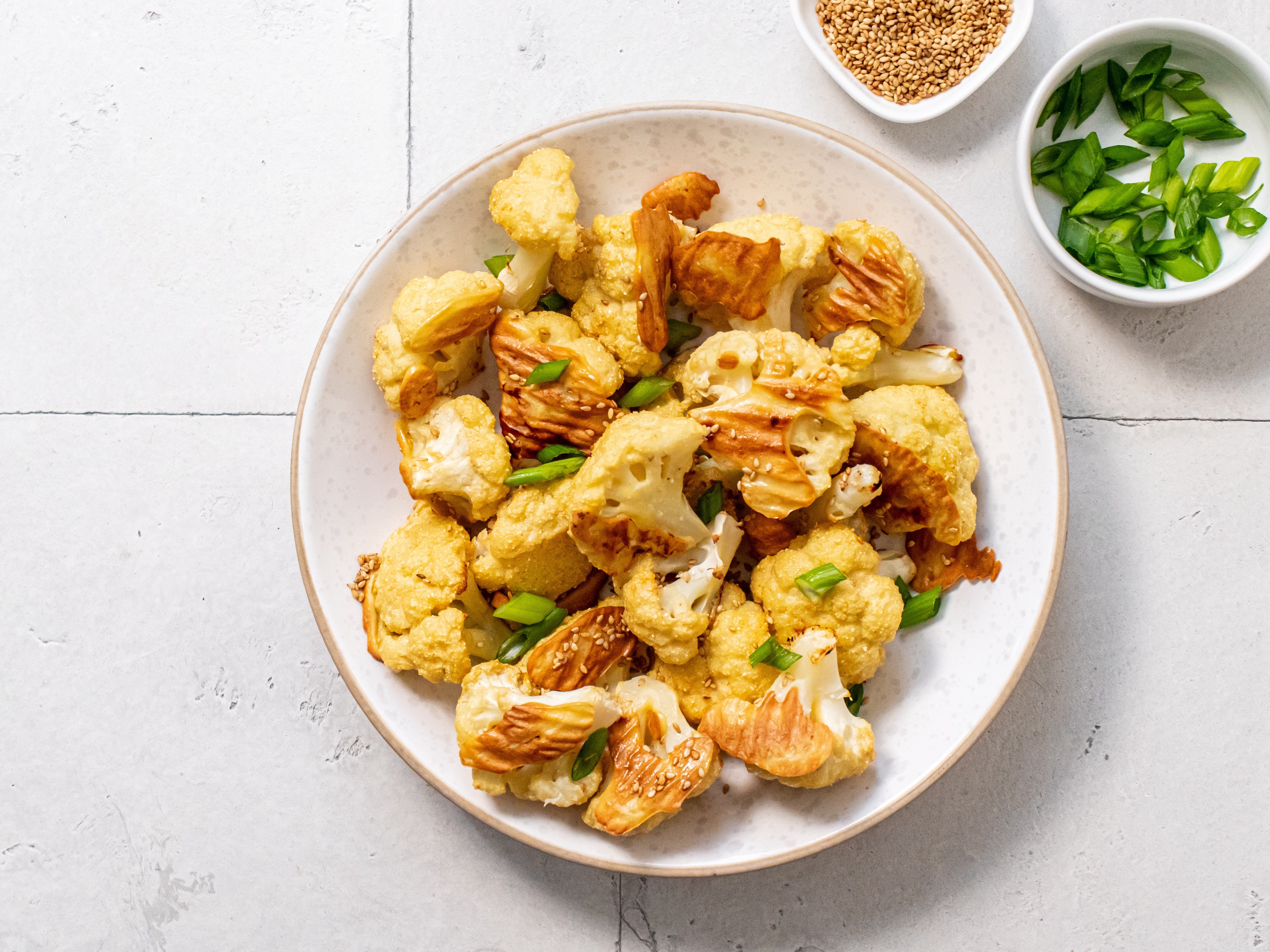 ---
Wednesday
Kids love these Blazing Buffalo Turkey Meatballs, but you don't need to be feeding small humans to enjoy them either. Make a double batch, and freeze the leftovers for later. Serve them up with broccoli, or your steamed or roasted vegetable of choice.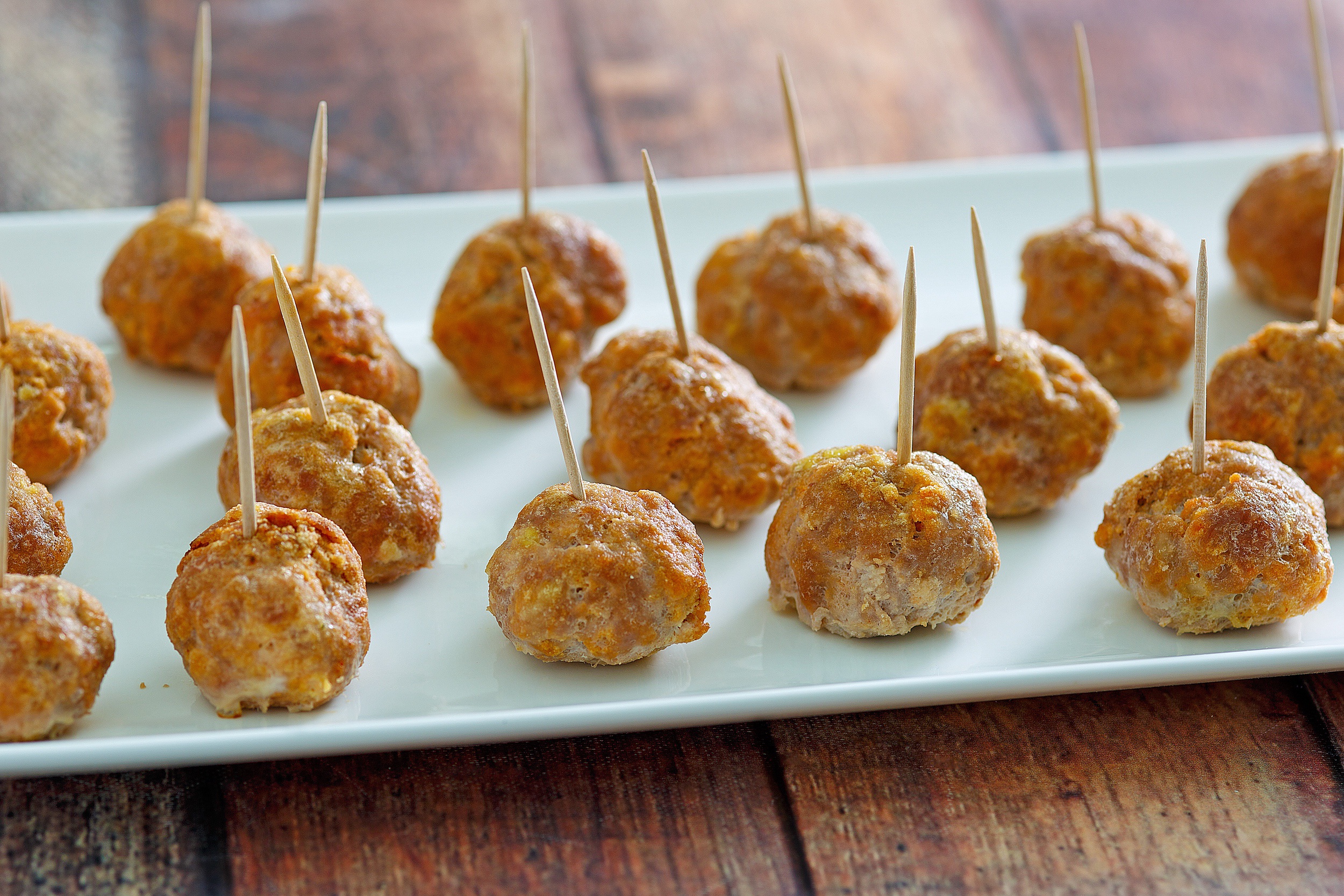 ---
Thursday
Crispy Chicken Thighs with Kale & Red Onion are tonight's meal. You can save leftover thighs for lunch the next day, which works perfectly when paired with a big salad of mixed greens, cauliflower rice, or both.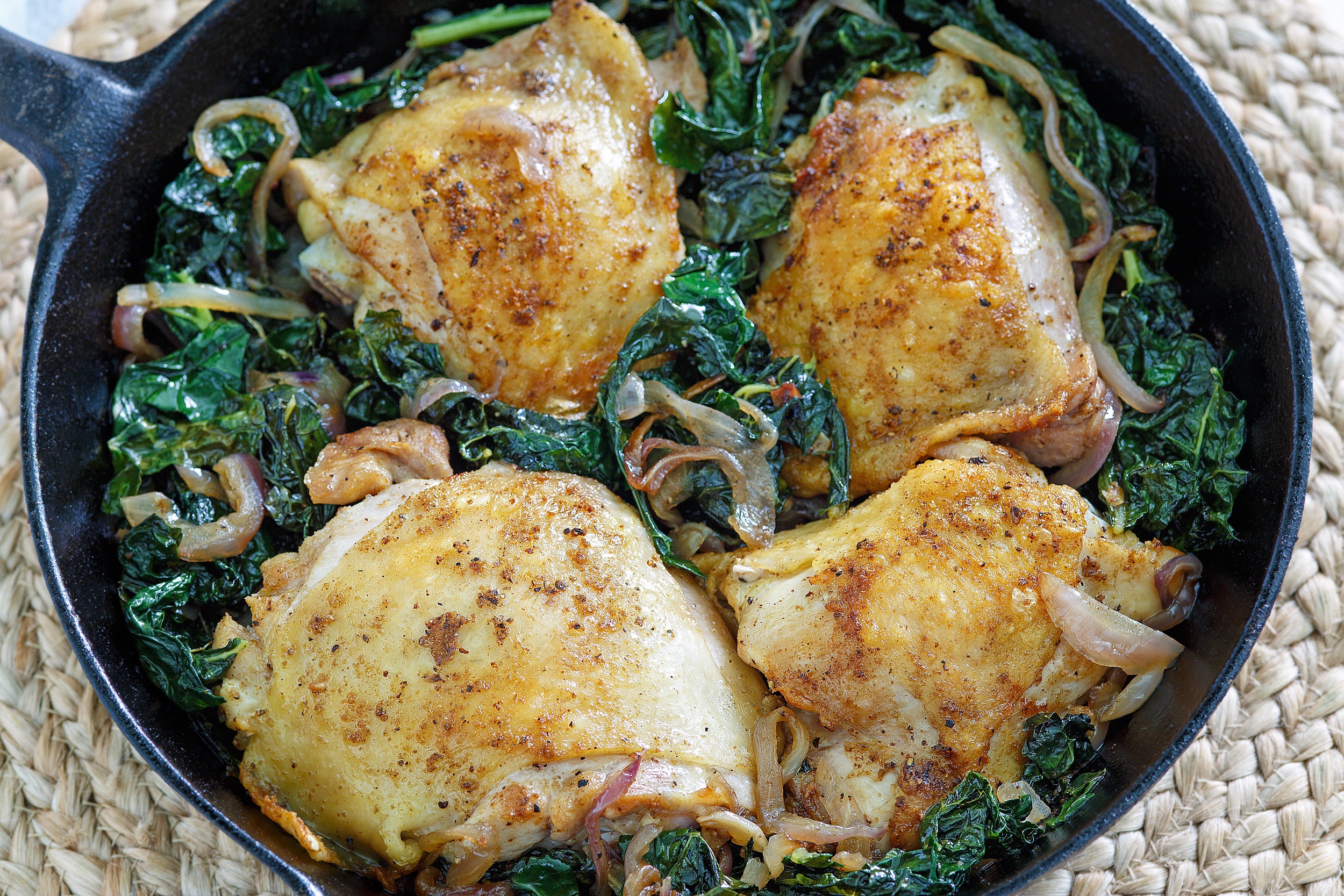 ---
Friday
In case you need your red meat fix, I recommend getting your slow cooker geared up early in the day to set these Meatballs in Marinara Sauce cooking up for tonight. I like to pair them with Brussels Sprouts Salad for a side, but you could also serve with spiralized zucchini if you want a Paleo-style spaghetti and meatballs dish.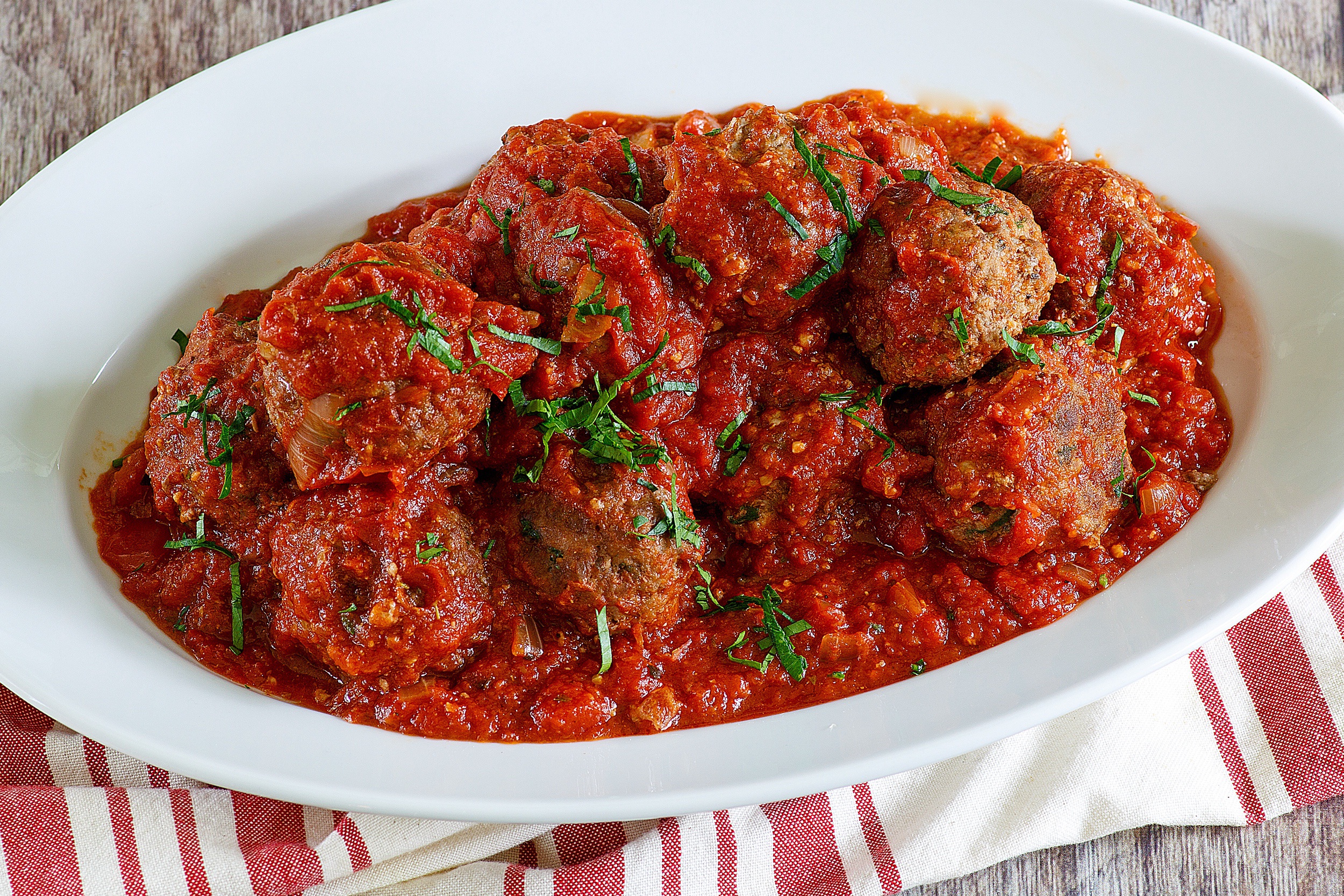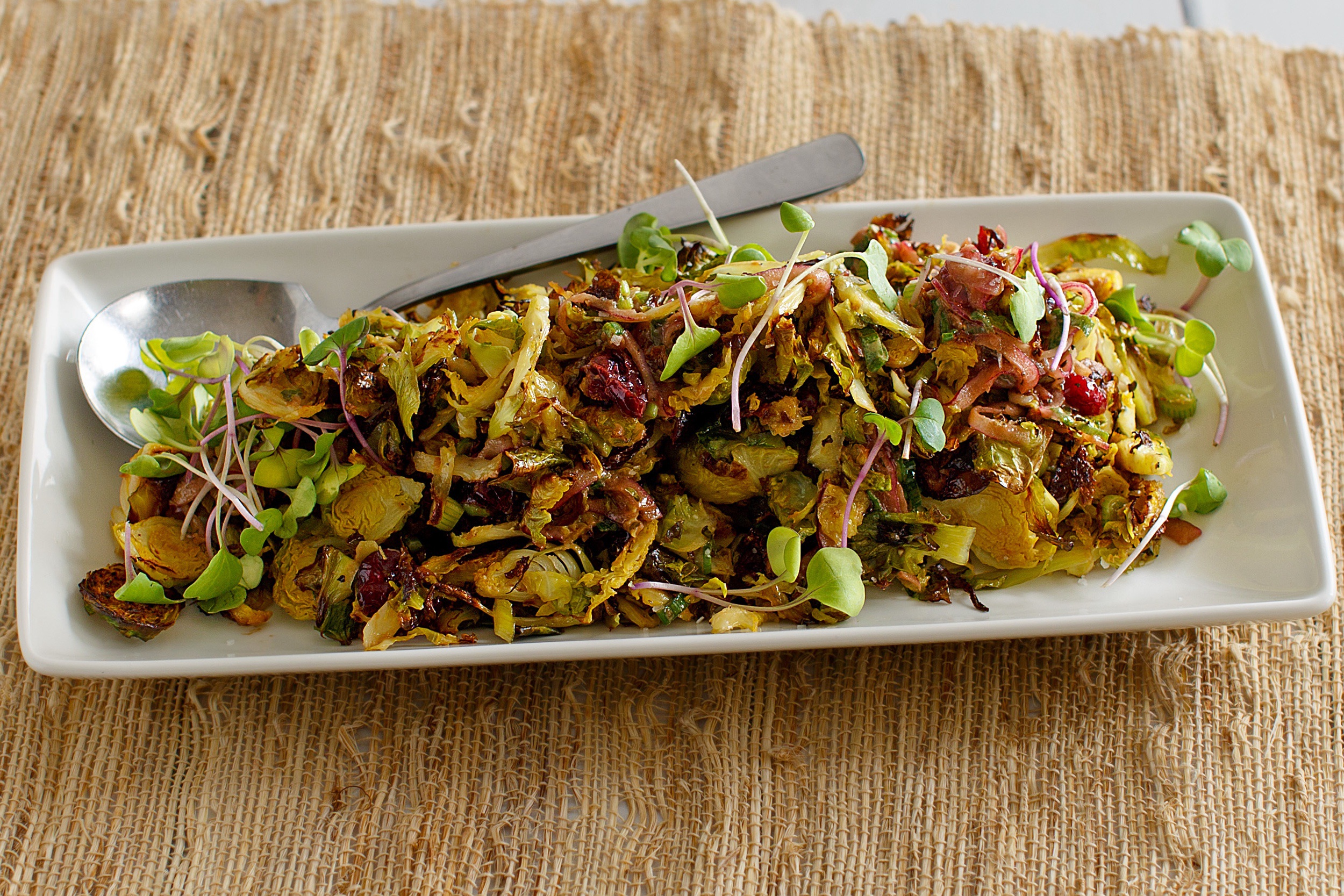 ---
Saturday
Leftovers day!
---
Sunday
Start your day off right with this Vegan Green Smoothie Bowl. These social media fan faves don't just look great, they taste great, too.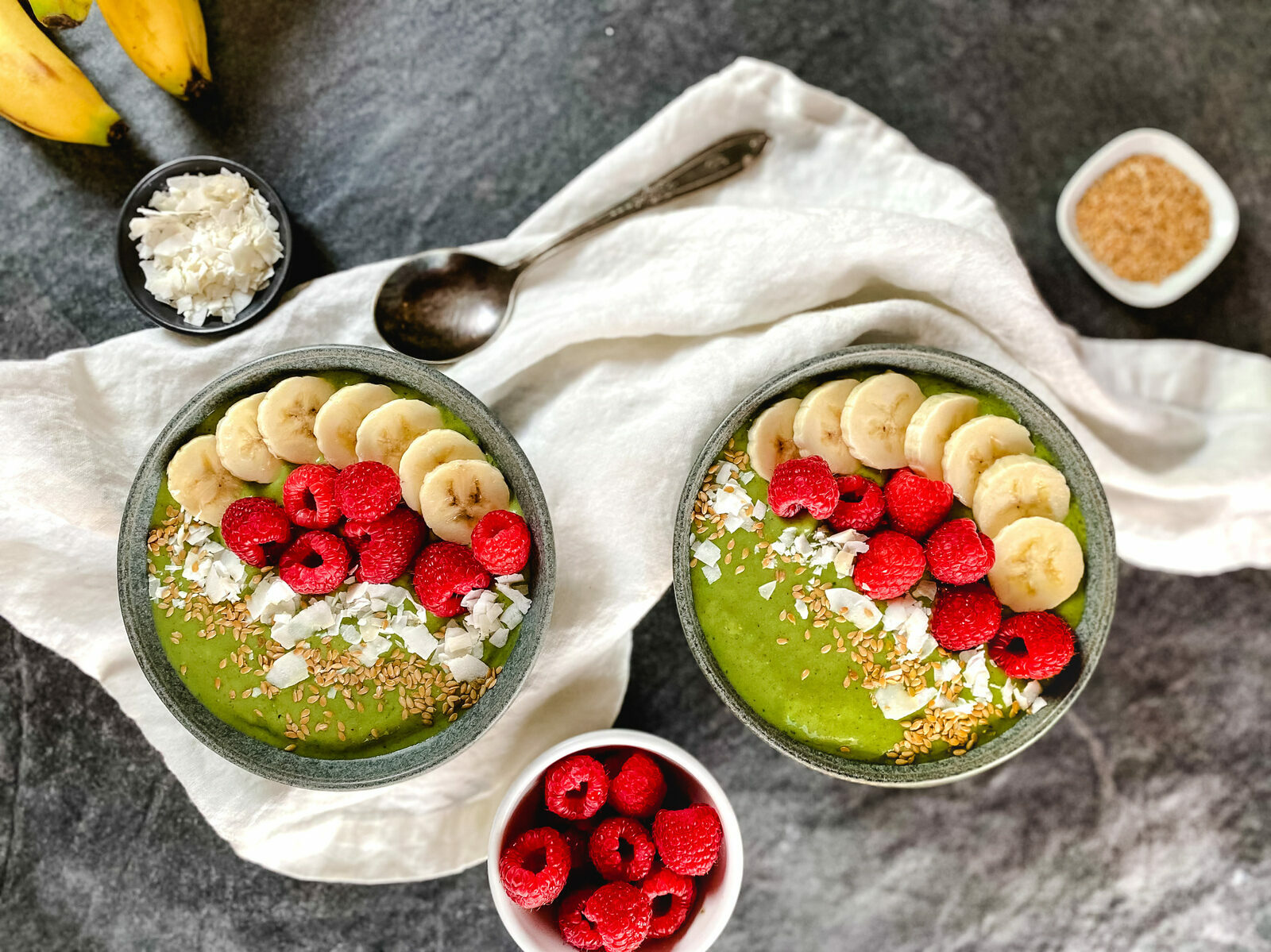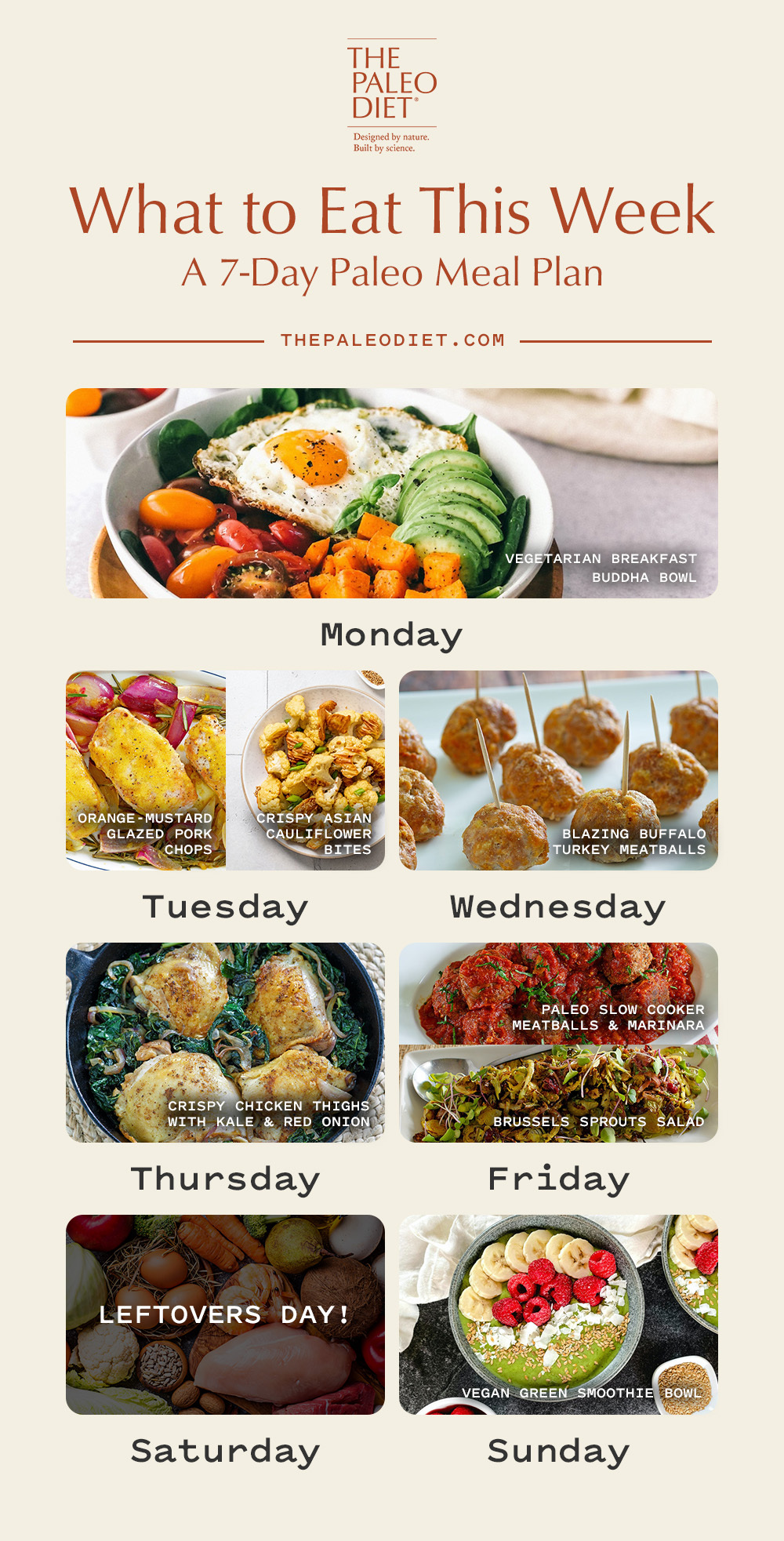 Aimee McNew
Aimee McNew is a nutritionist and writer who focuses on women's health, infertility, and postpartum wellness.
More About The Author