What to Eat This Week: March, Week 1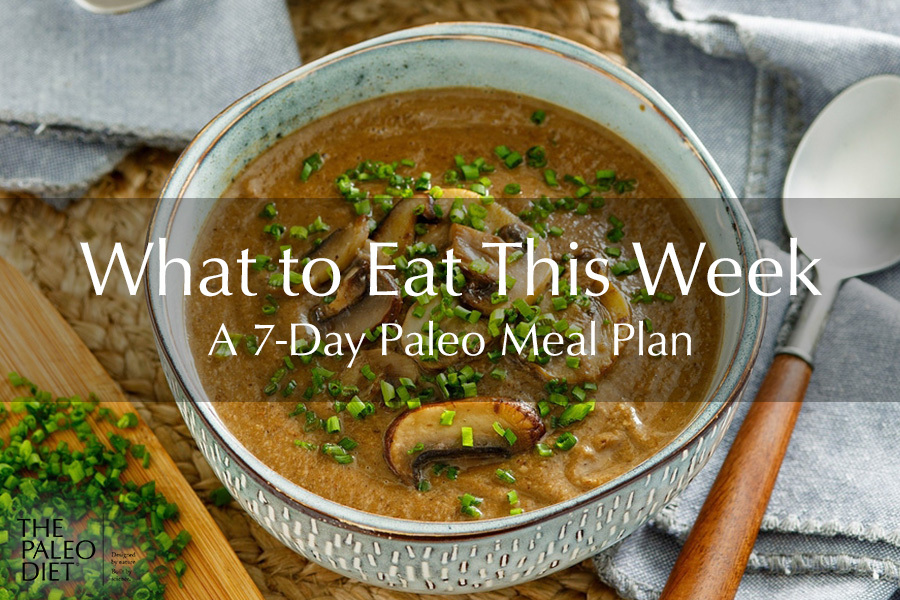 For the month of March, we're focusing on plant-based eating.
Don't worry—we're not going to suggest that you can't eat meat. However, it's important to know that a healthy diet should include a balance of vegetables and meat. Ancestral diets were rich in fiber, perhaps containing up to 100 grams daily, which most of us today don't even come close to.
This week's recipes are veggie-forward and a great way to include healthy Paleo proteins and fats along with delicious and fiber-rich vegetables.
Here's your meal plan for the week:
---
Monday
This Broiled Salmon with Scallions and Sesame is a great way to boost your anti-inflammatory omega-3s. Pair it with this Cucumber and Tomato Salad for a burst of freshness and antioxidants.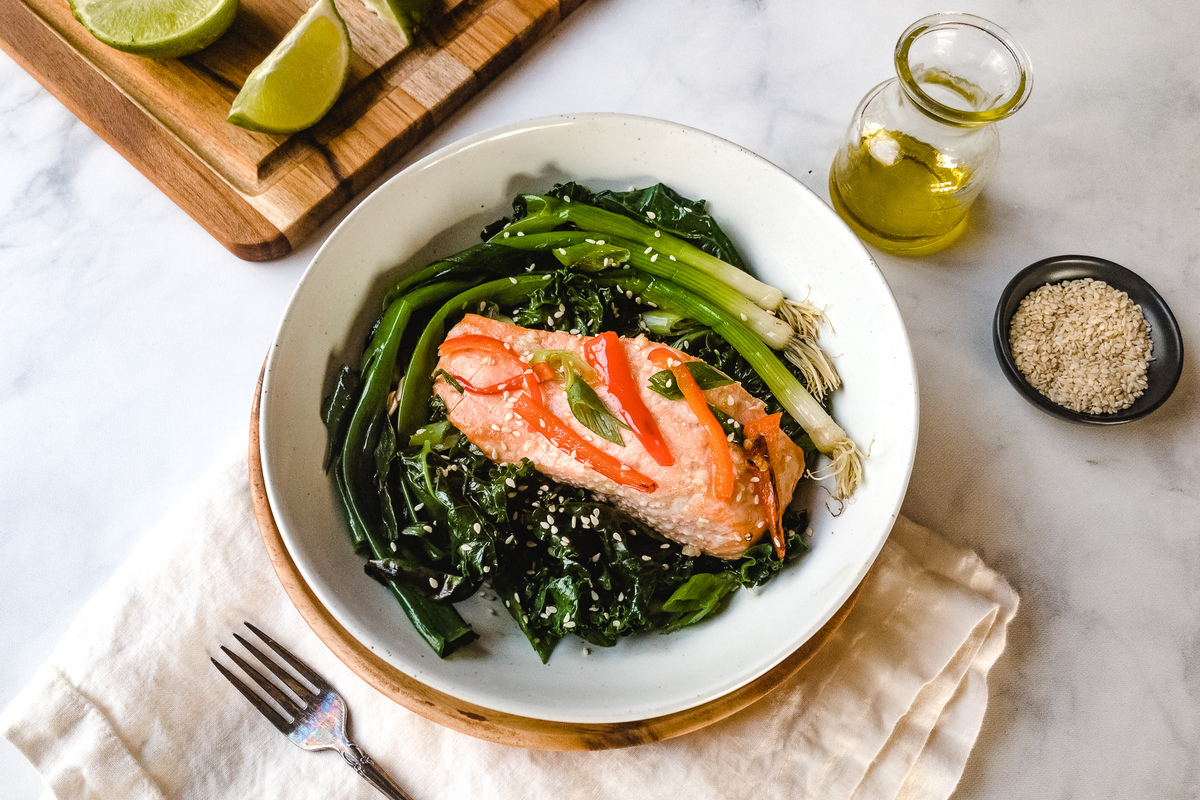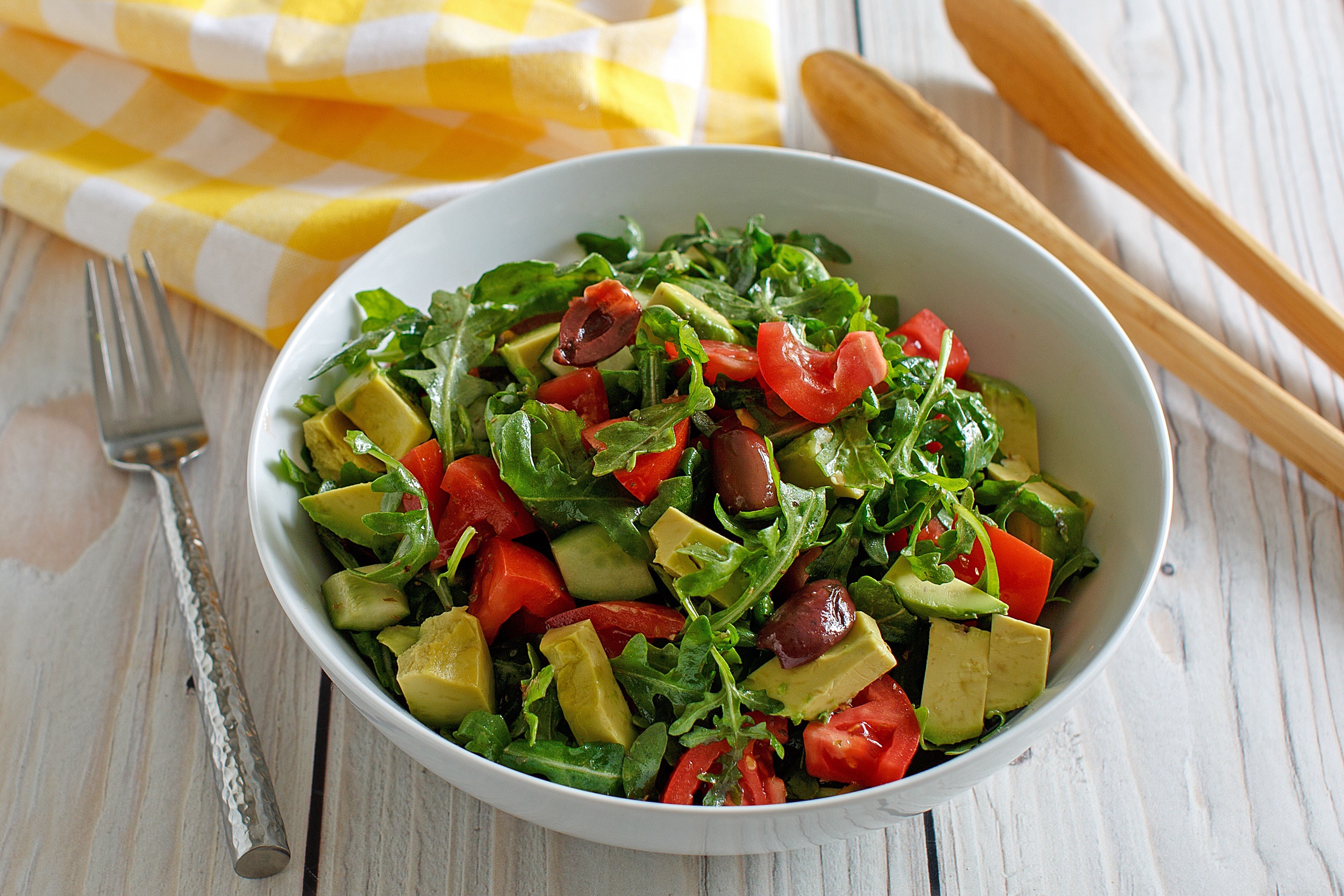 ---
Tuesday
There is a common misconception that a meal is less filling without meat. This One Pot Vegan Pumpkin Curry with Cashew Nuts will prove that wrong in just one bowl! This savory dinner has a hint of sweetness from the pumpkin. Plus, it's rich in fiber and easy on the digestive system.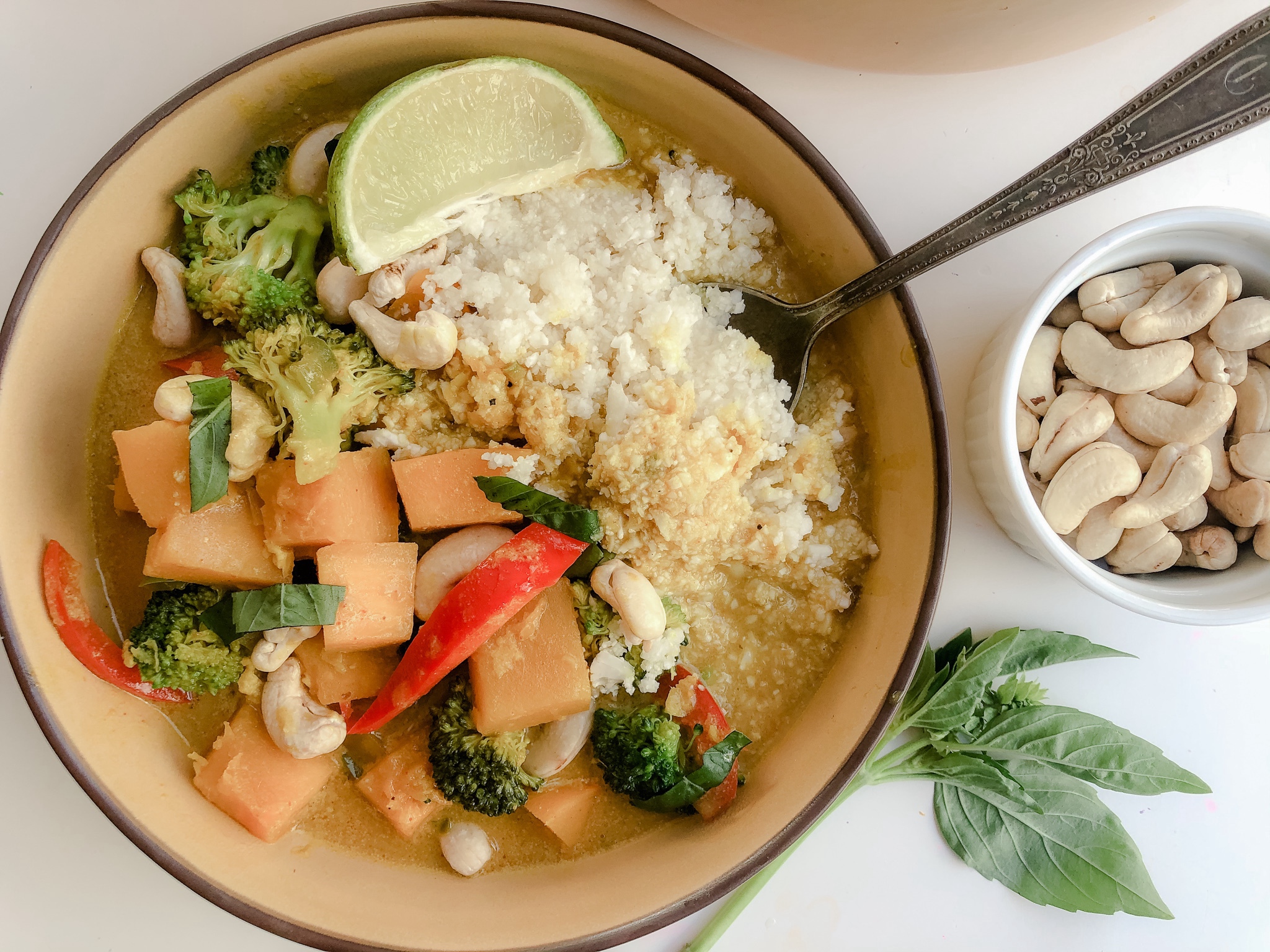 ---
Wednesday
This Chicken Fajita Bowl with Cauliflower Rice is an easy way to load your plate with veggies. When I make this dish, I also serve it with fresh guacamole and raw sliced bell pepper strips, carrot sticks, or celery for dipping. There is no wrong way to get extra veggies into your meal!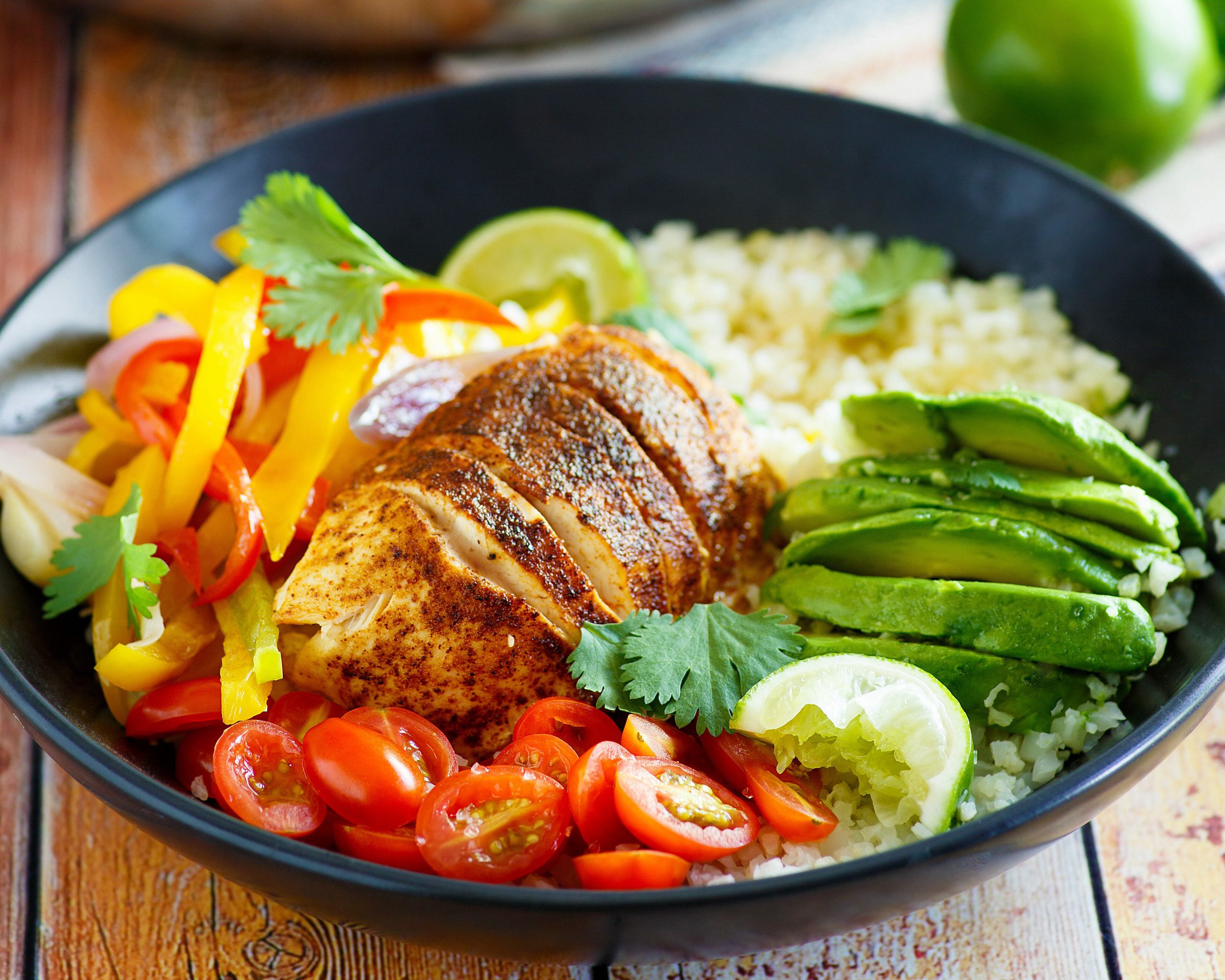 ---
Thursday
Breakfast for dinner night! This One-Pan Sweet Potato Hash recipe includes ground pork, but it could easily be made meat-free if you prefer. Up your veggie game and add parsnips and carrots instead.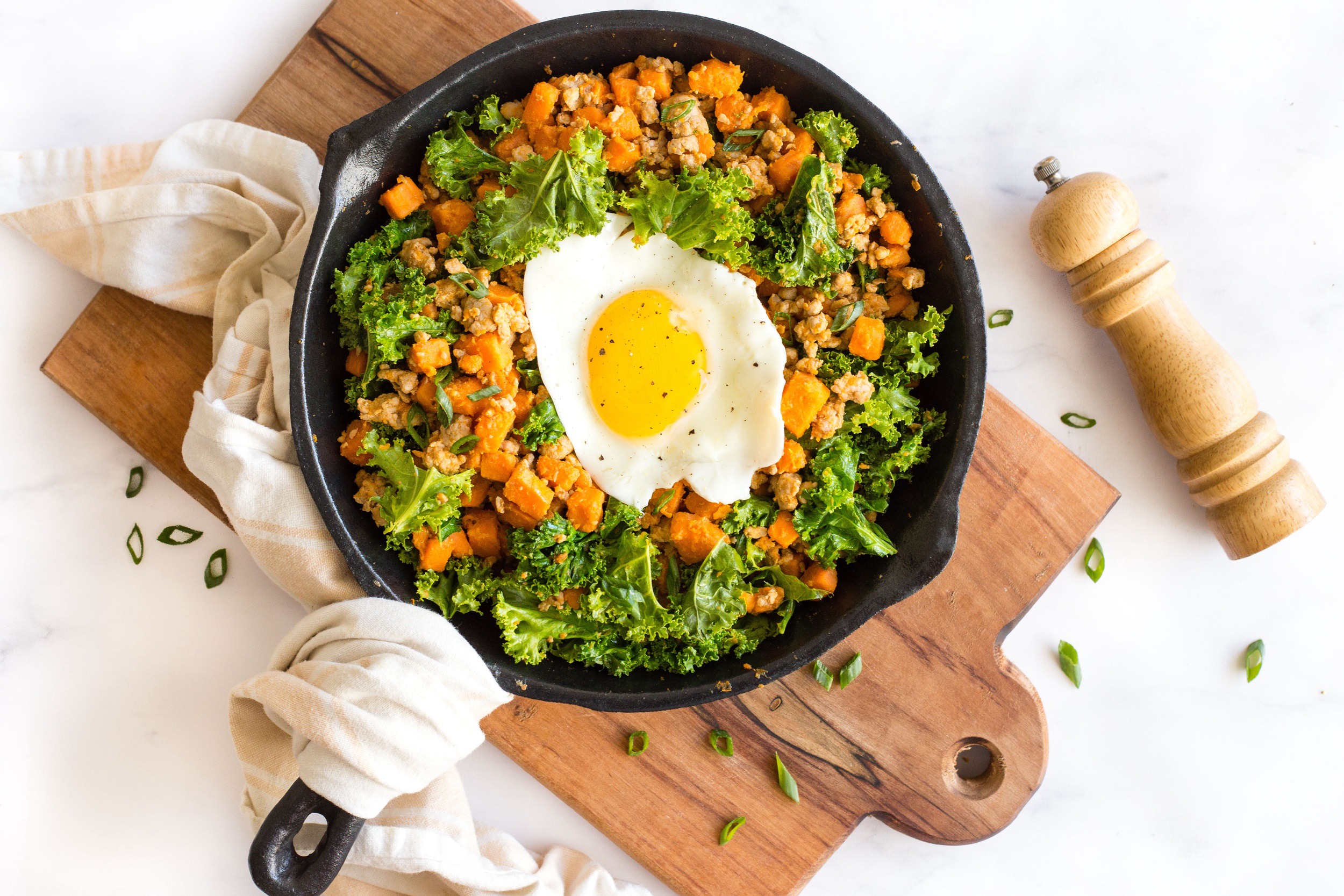 ---
Friday
Easy, One-Pot Cream of Mushroom Soup deserves to go on your weekly rotation this winter — especially when you're going meat-free! Use a different mix of mushrooms to switch things up!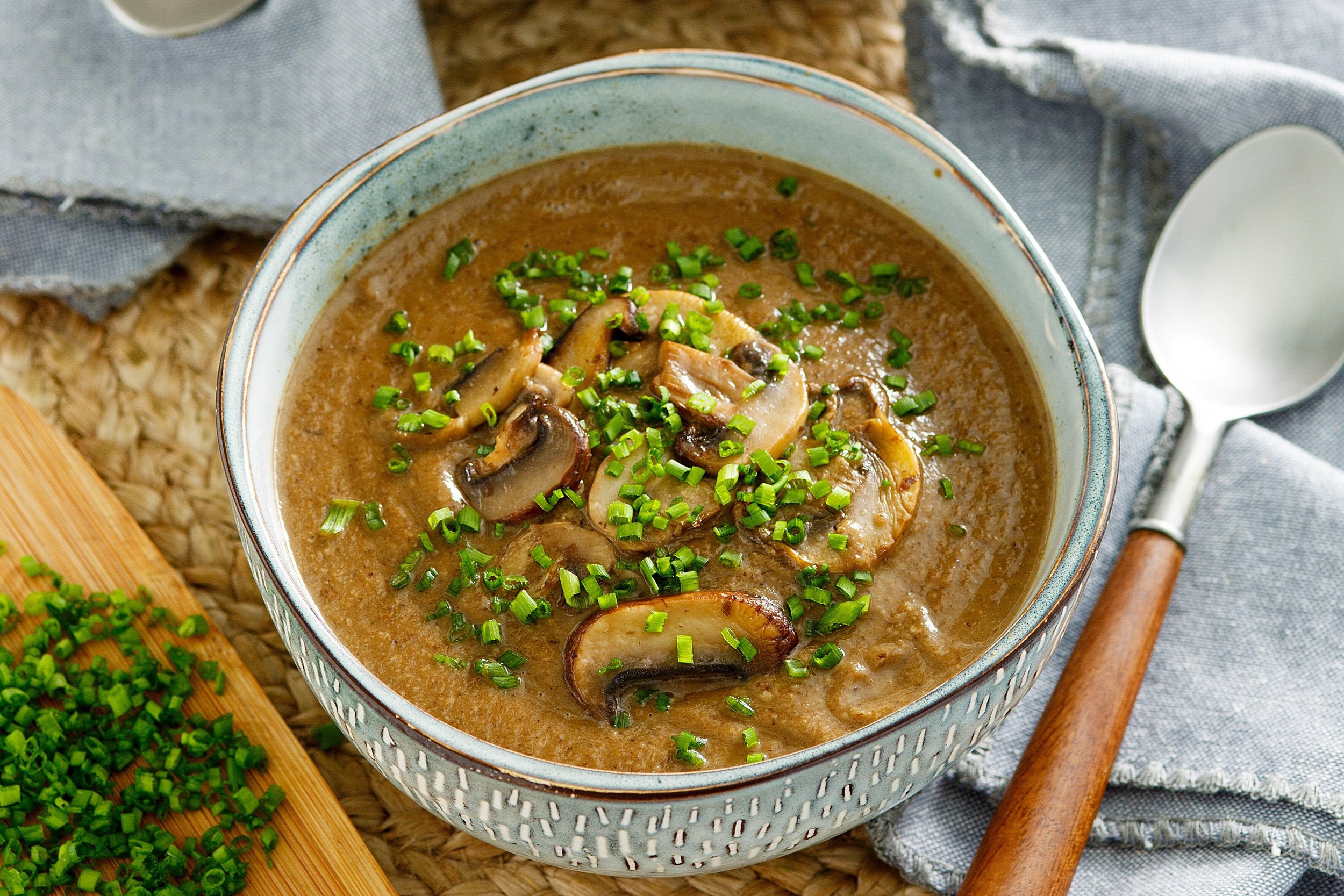 ---
Saturday
Leftovers day!
---
Sunday
Shakshuka is one of my favorite meals, because it's fun and is often tossed around on cooking shows like it's gourmet. But it's really easy to make, and this Green Shakshuka is an excellent weekend recipe for breakfast or brunch because it's nourishing without being too heavy.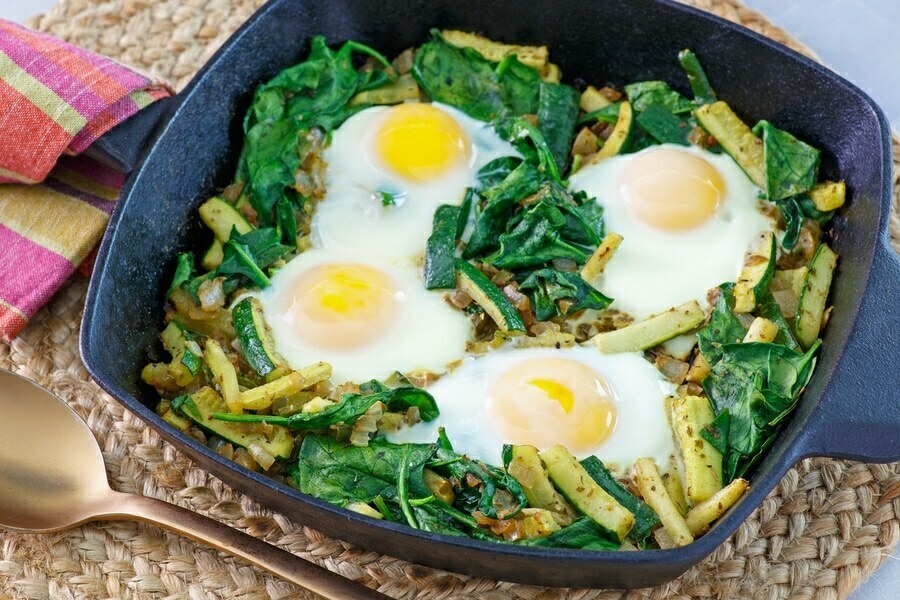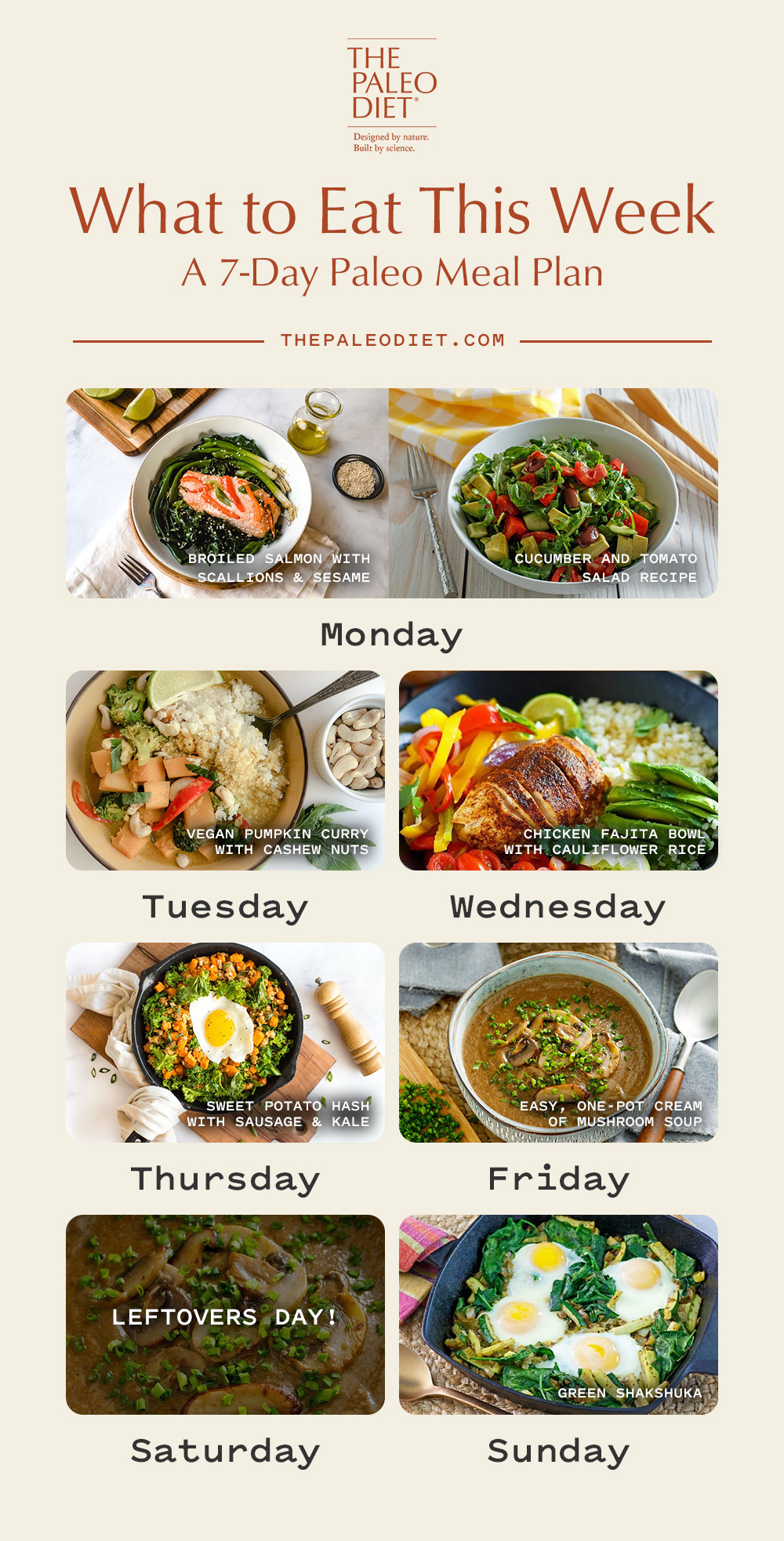 Aimee McNew
Aimee McNew is a nutritionist and writer who focuses on women's health, infertility, and postpartum wellness.
More About The Author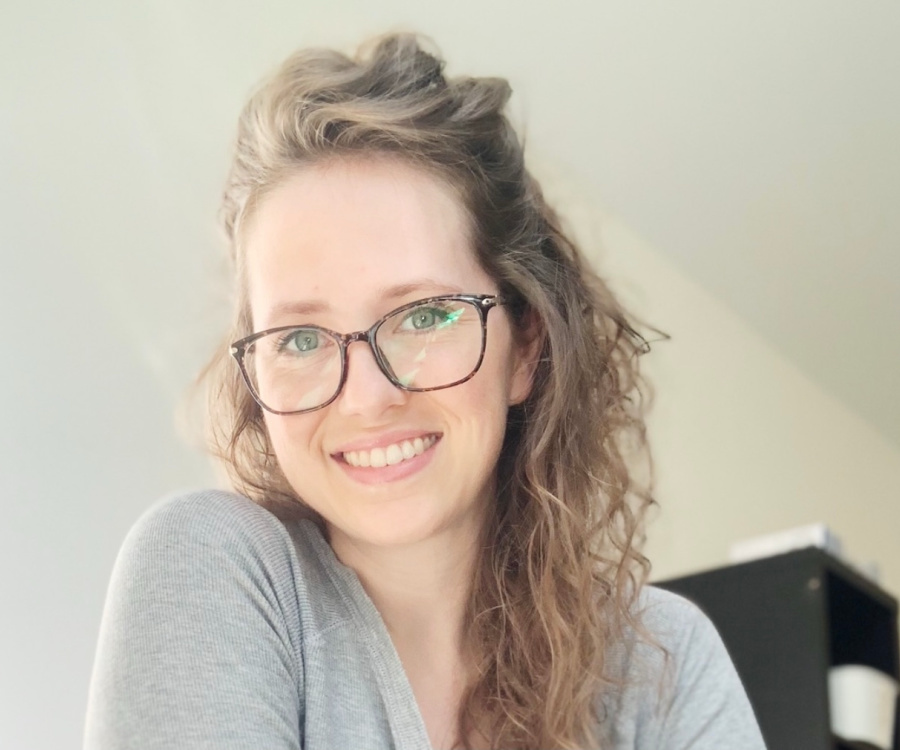 Live The Paleo Diet Lifestyle