What to Eat This Week: August, Week 5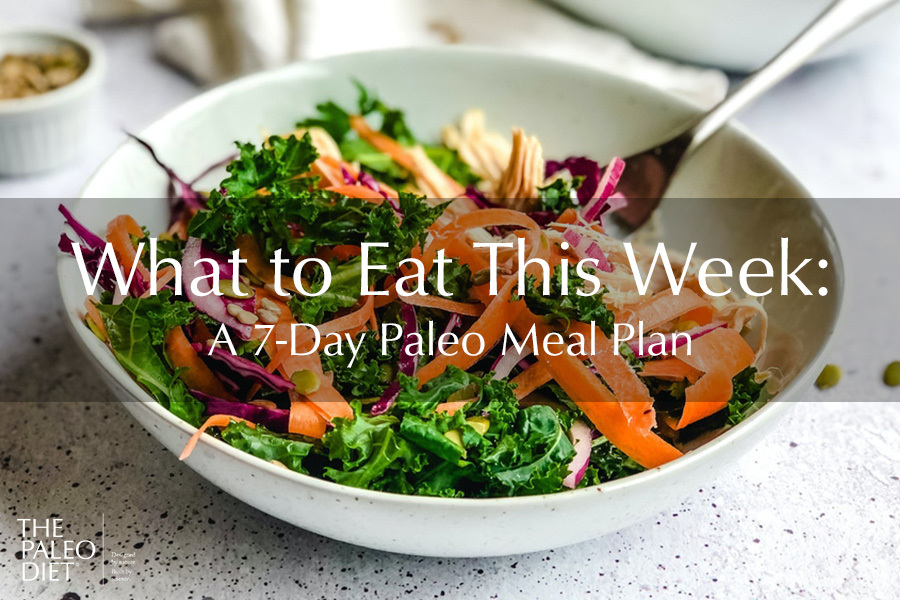 Kale. Asparagus. Spinach. Cabbage. It's a vitamin-K-rich week here!
The end of summer is a great time to eat these dark green foods. Many of these foods are in their prime (and tasting their best), and widely available in grocery stores and farmer's markets.
Even if you're not a fan of vegetables, pick one that you're not as familiar with and try it this week. You might surprise yourself!
If you struggle to eat enough veggies, pay attention to why. If you notice digestive issues coming on when you eat cauliflower, kale, or cabbage, you may be sulfur-sensitive. If raw vegetables specifically trigger your gut, it may be an enzyme issue.
Keeping a food journal can help to put themes together and troubleshoot your digestion. If you need more support, sharing your food record with a nutrition professional can help them better advise you.
Here's your plan for this week.
Monday
There's nothing better than the combination of sweet and savory. Hearty beef tenderloin and sweet pomegranate seeds complement each other perfectly in this exceptional kale salad.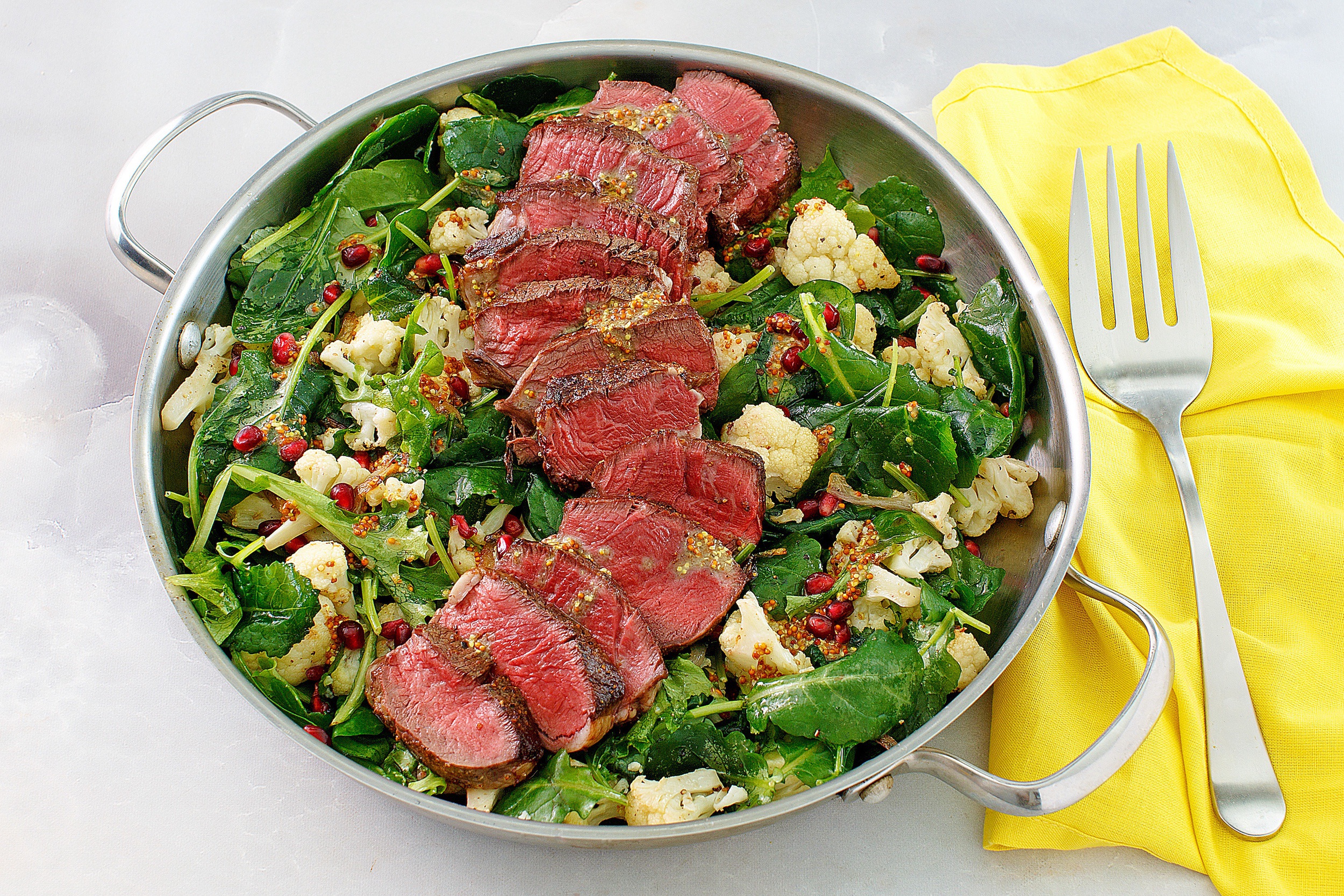 ---
Tuesday
Leeks taste like mild, early onions and can be an acquired taste for some. If so, you can easily swap them for sweet yellow onions in this roasted asparagus soup for a more familiar flavor profile.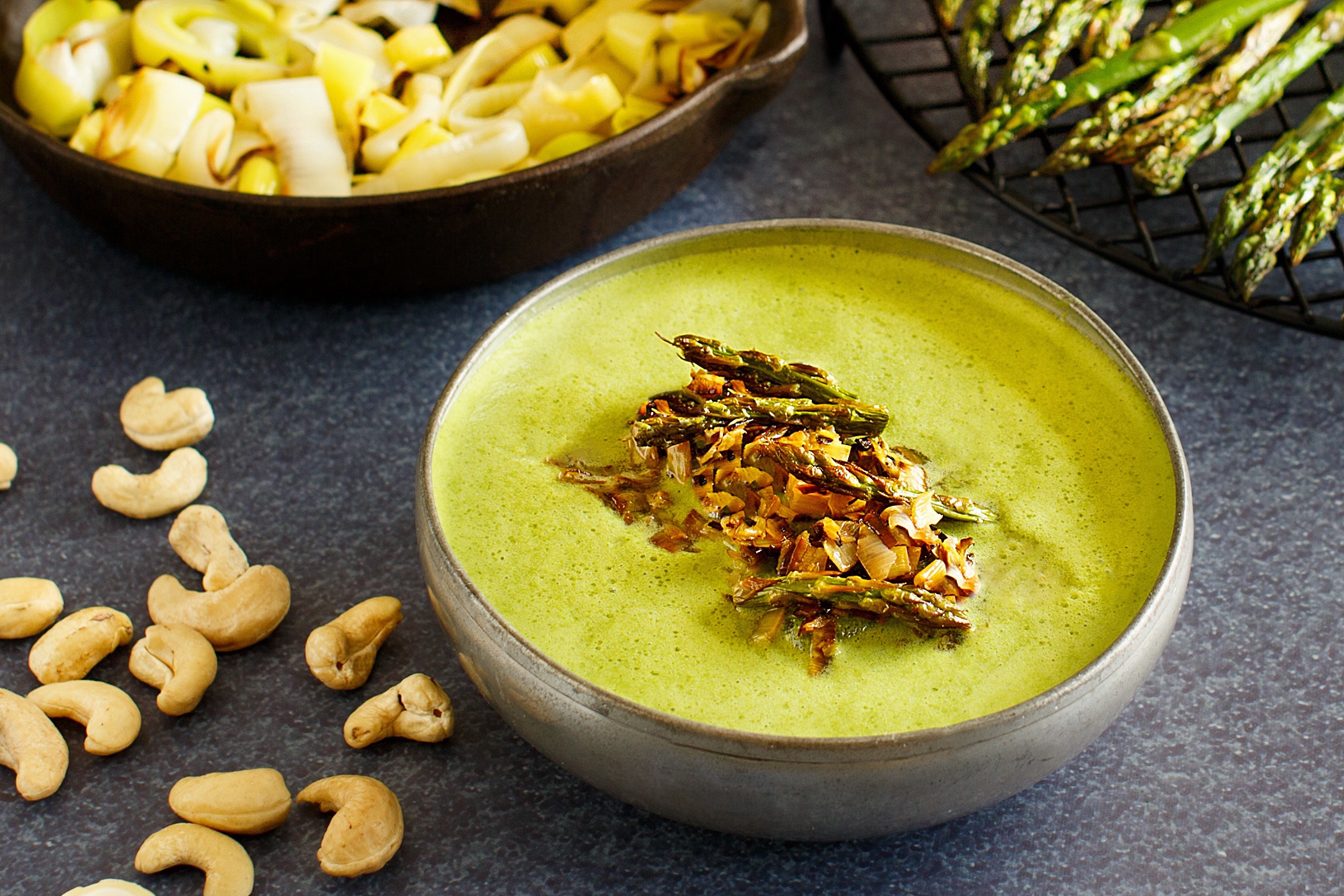 ---
Wednesday
Breakfast for dinner wins again. Make this Crustless Spinach and Mushroom Quiche and enjoy leftovers for tomorrow morning's breakfast.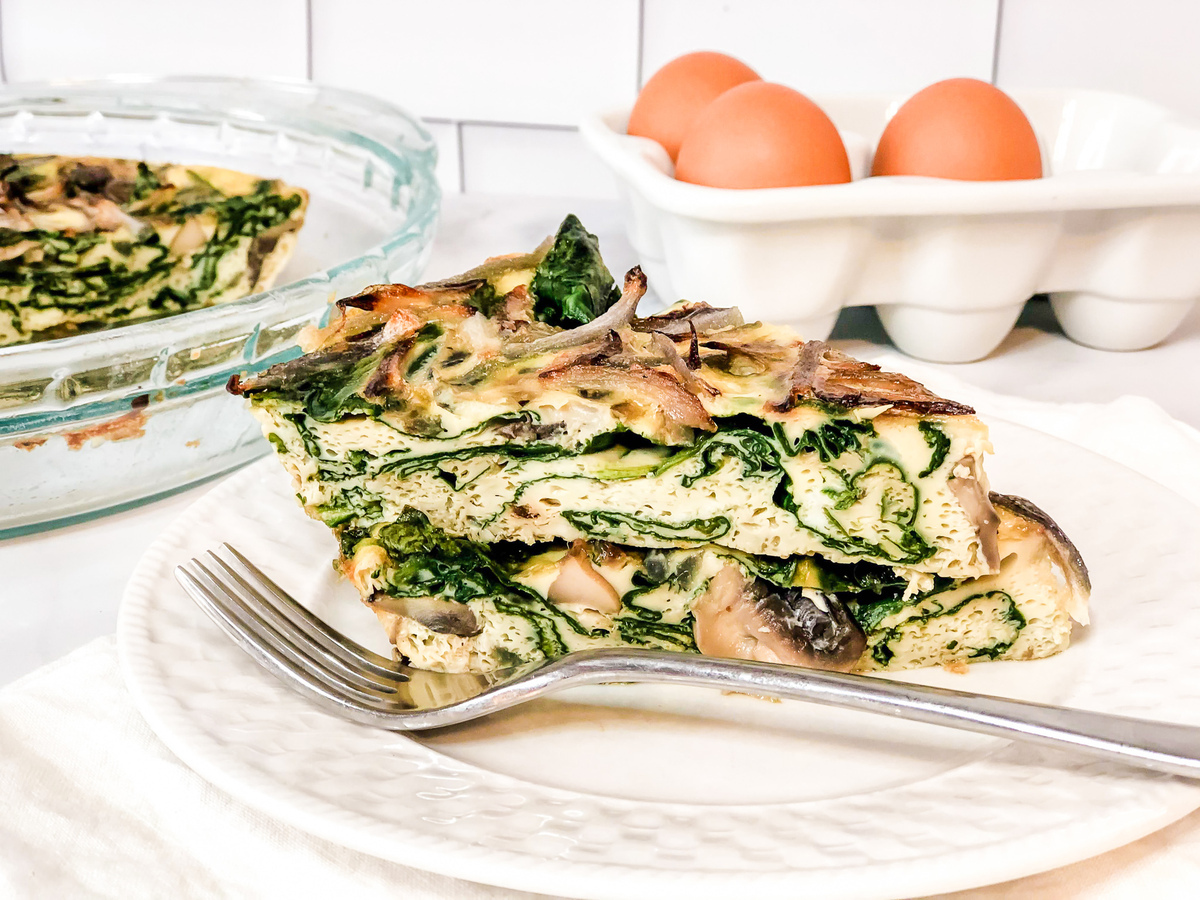 ---
Thursday
This Red Cabbage Slaw with Chicken also makes for a pretty colorful plate. Perfect for tantalizing your followers on social media into mouthwatering envy!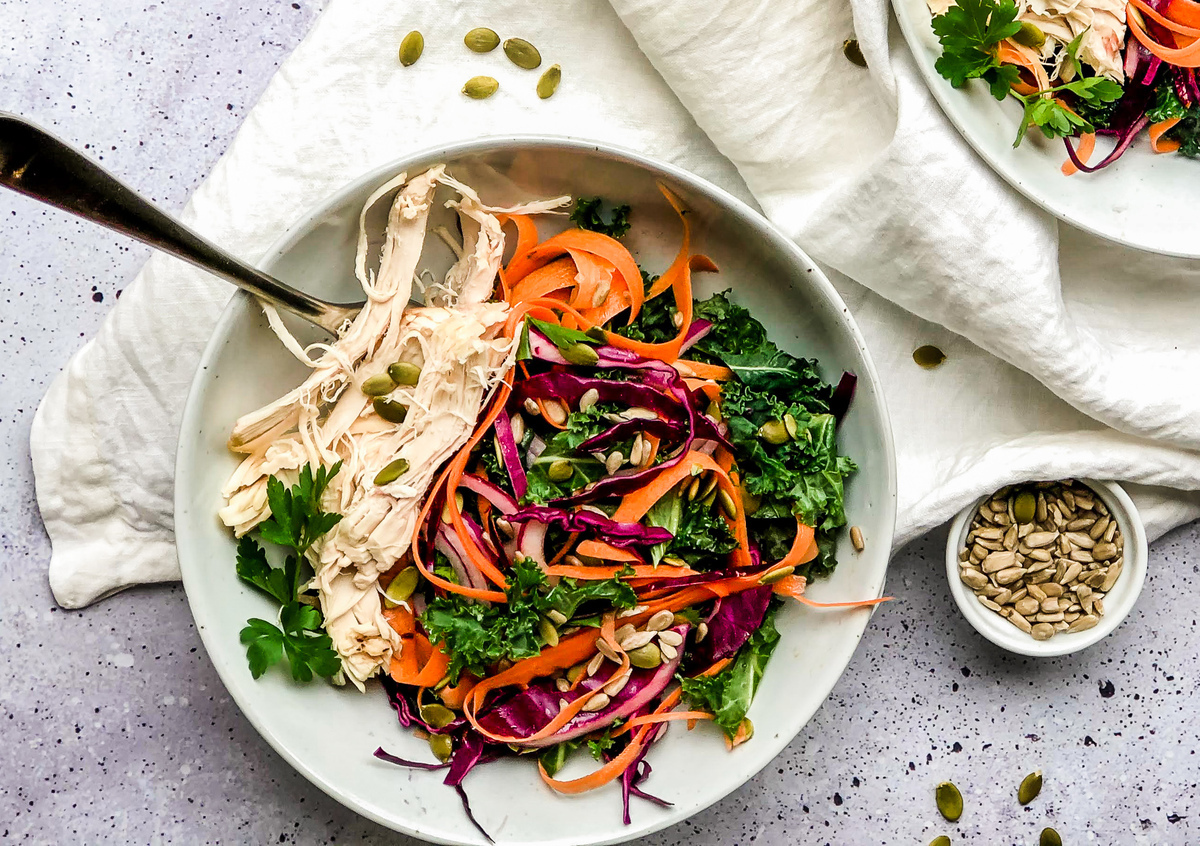 ---
Friday
Pair these sage-infused mushroom burgers with these sweet potato fries made in an air fryer for a comforting dish that rivals every fast food joint in the country.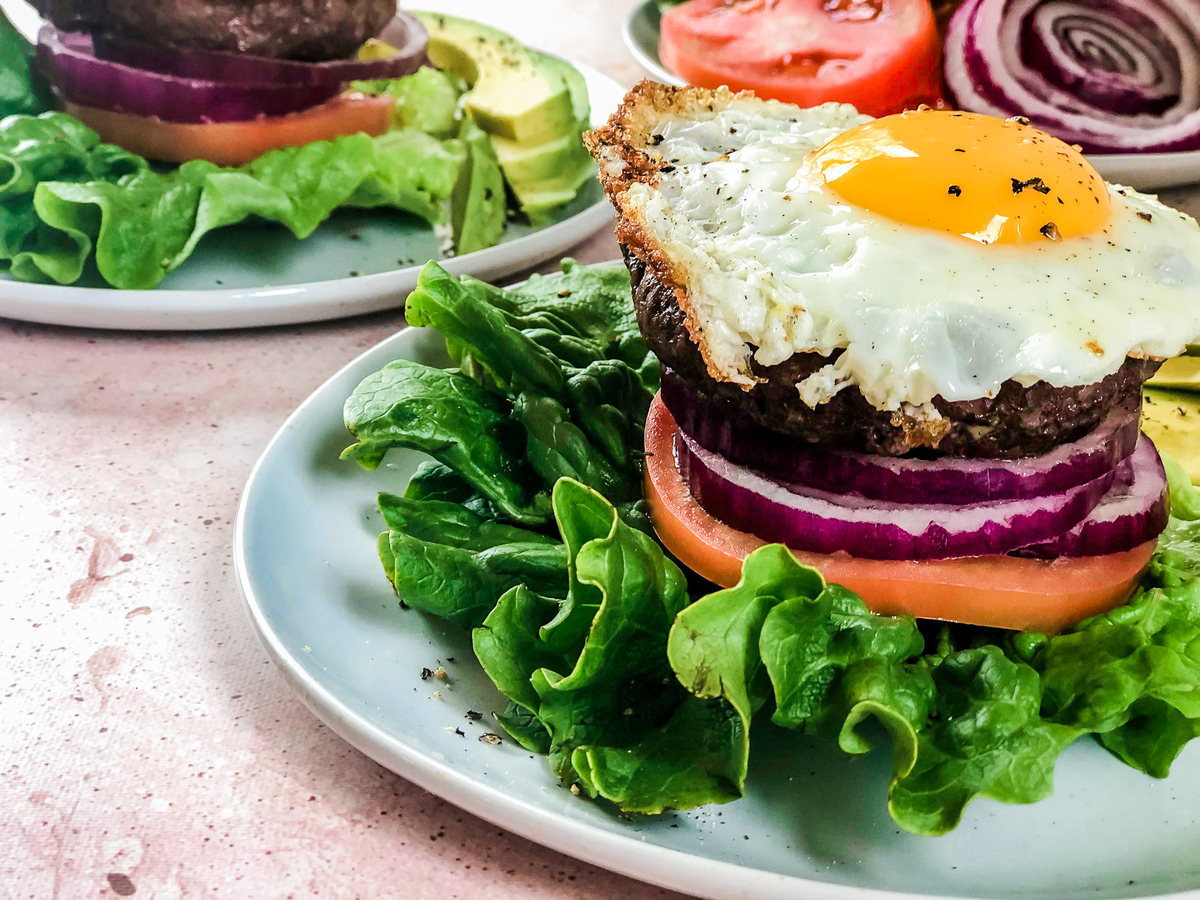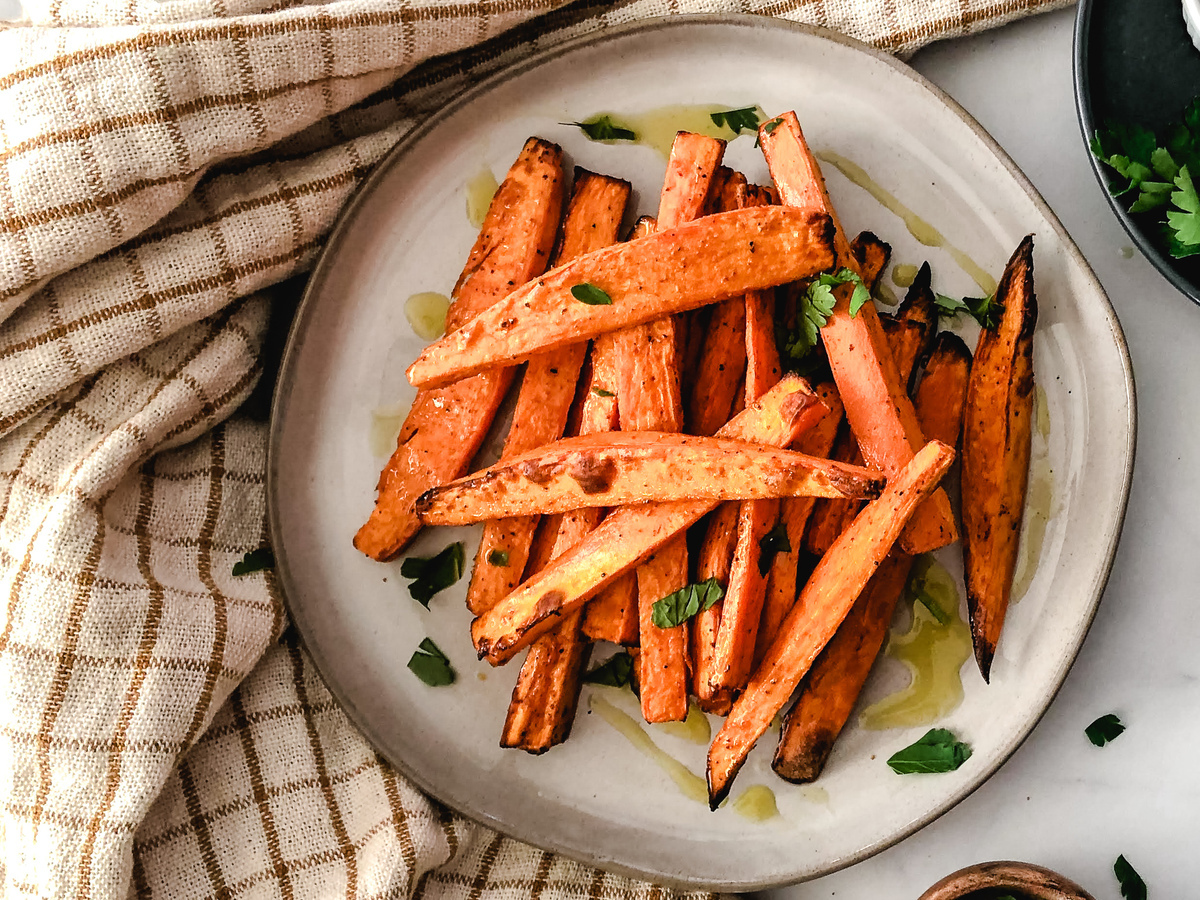 ---
Saturday
Leftovers day!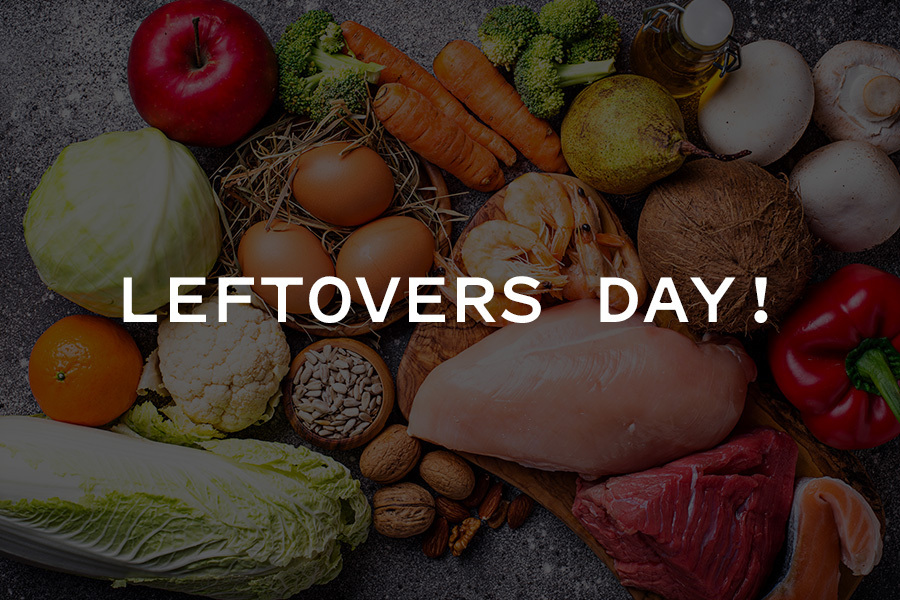 ---
Sunday
Start your morning right with this Brain-Boosting Smoothie and use whatever berries you have on hand. I personally love adding the juice of half a lemon for an extra bright and zesty boost.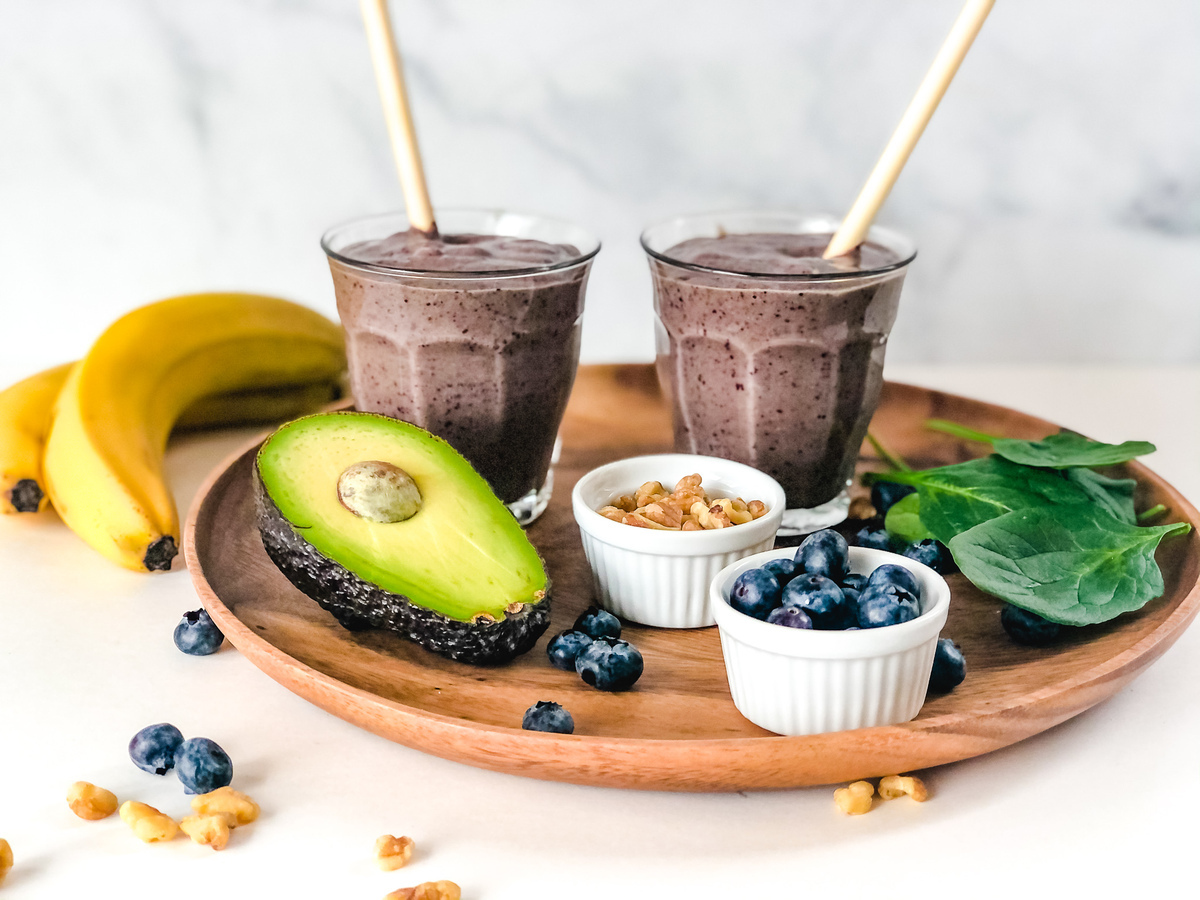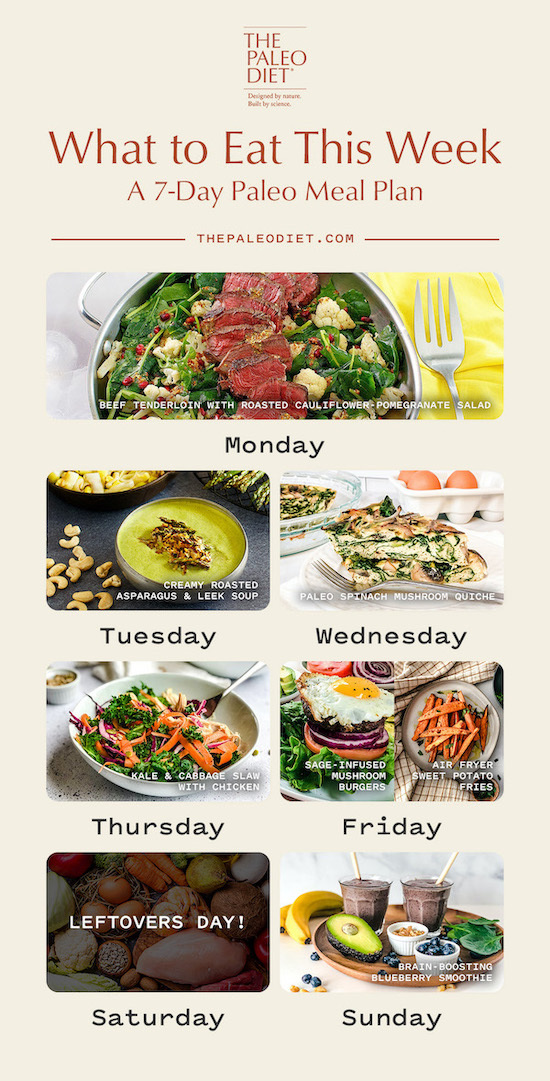 Aimee McNew
Aimee McNew is a nutritionist and writer who focuses on women's health, infertility, and postpartum wellness.
More About The Author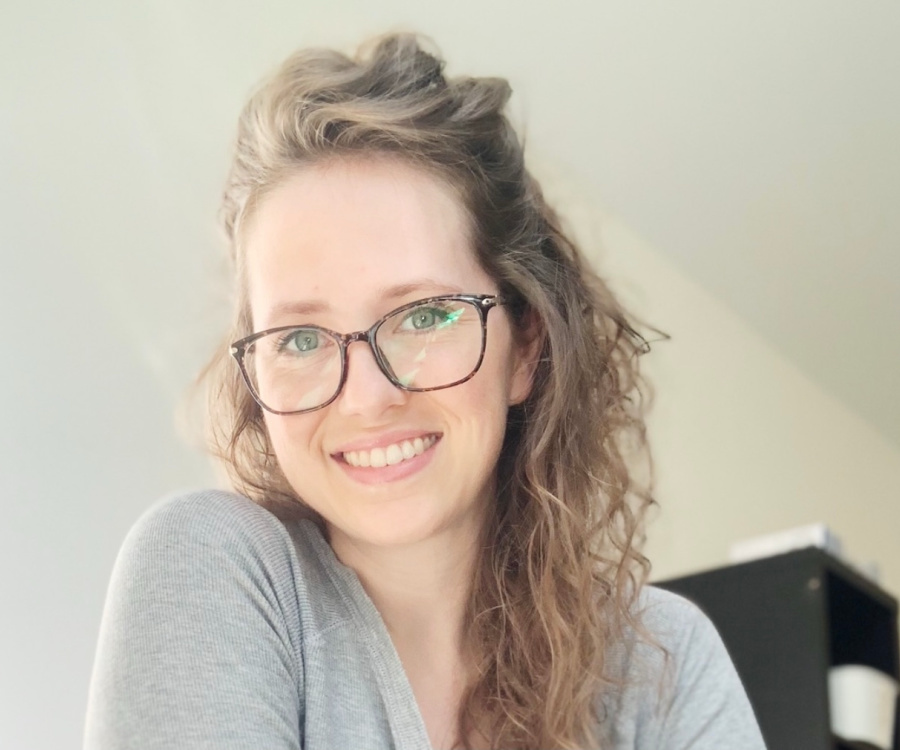 Meal Planning and Prepping