What to Eat This Week: August, Week 4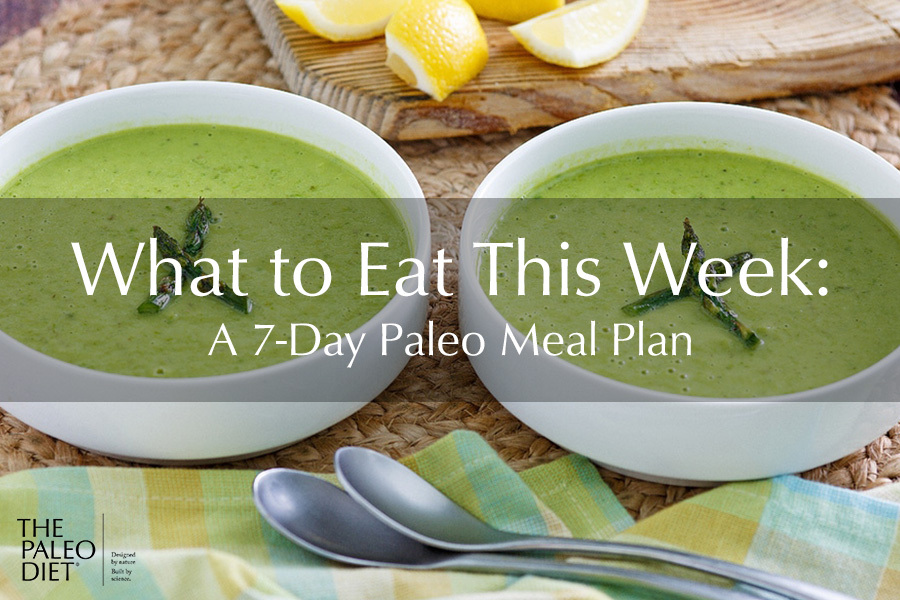 As we teeter on the edge of harvest season, we're in a plentiful space between summertime flavors and savory autumnal dishes.
This gives us a unique opportunity to enjoy fresh flavors in new ways. For instance, it's finally cool enough to heat up asparagus to enjoy in our soups! Now is also a great time to pair autumn-evoking root vegetables and summery fish in a fun Paleo recipe: pan-fried scallops over beet salsa.
For lighter fare, we also have tuna salad wrapped in lettuce to get you through those warmer evenings where you just don't feel like cooking.
This week is all about variety. If you find other fresh veggies available that aren't on the plan, feel free to get adventurous and make some swaps!
Here's your plan for this week:
Monday
Skip turning on the oven this Monday and start your week with these Tuna Salad Lettuce Wraps. If you're feeling particularly lazy (no judgement here), skip the wrap, serve your tuna over chopped greens, and grab a fork!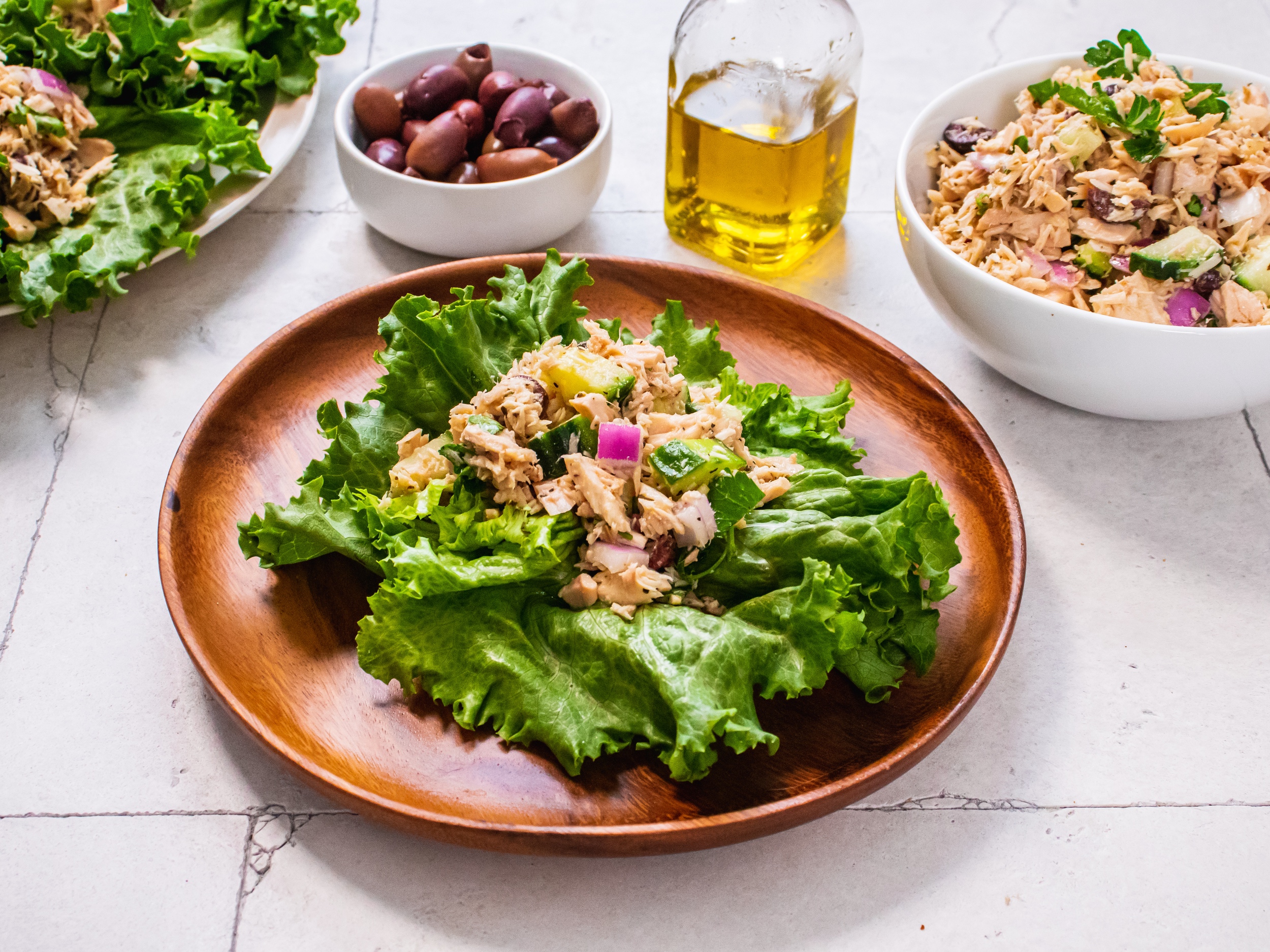 ---
Tuesday
Feed your gut with this Creamy Avocado Asparagus Soup. Asparagus is a great way to get prebiotic fiber, which helps feed those all-important probiotics.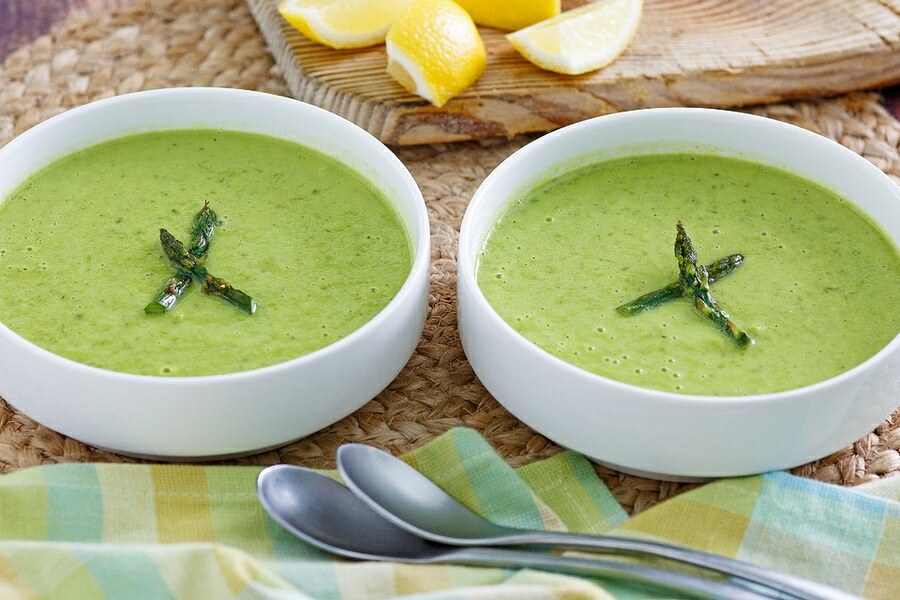 ---
Wednesday
Make this Chicken Fajita Bowl with Cauliflower Rice for the easiest midweek meal. Steak or turkey can sub in for chicken, and you can skip the cauliflower rice and serve on a bed of greens if you have veggies you need to use.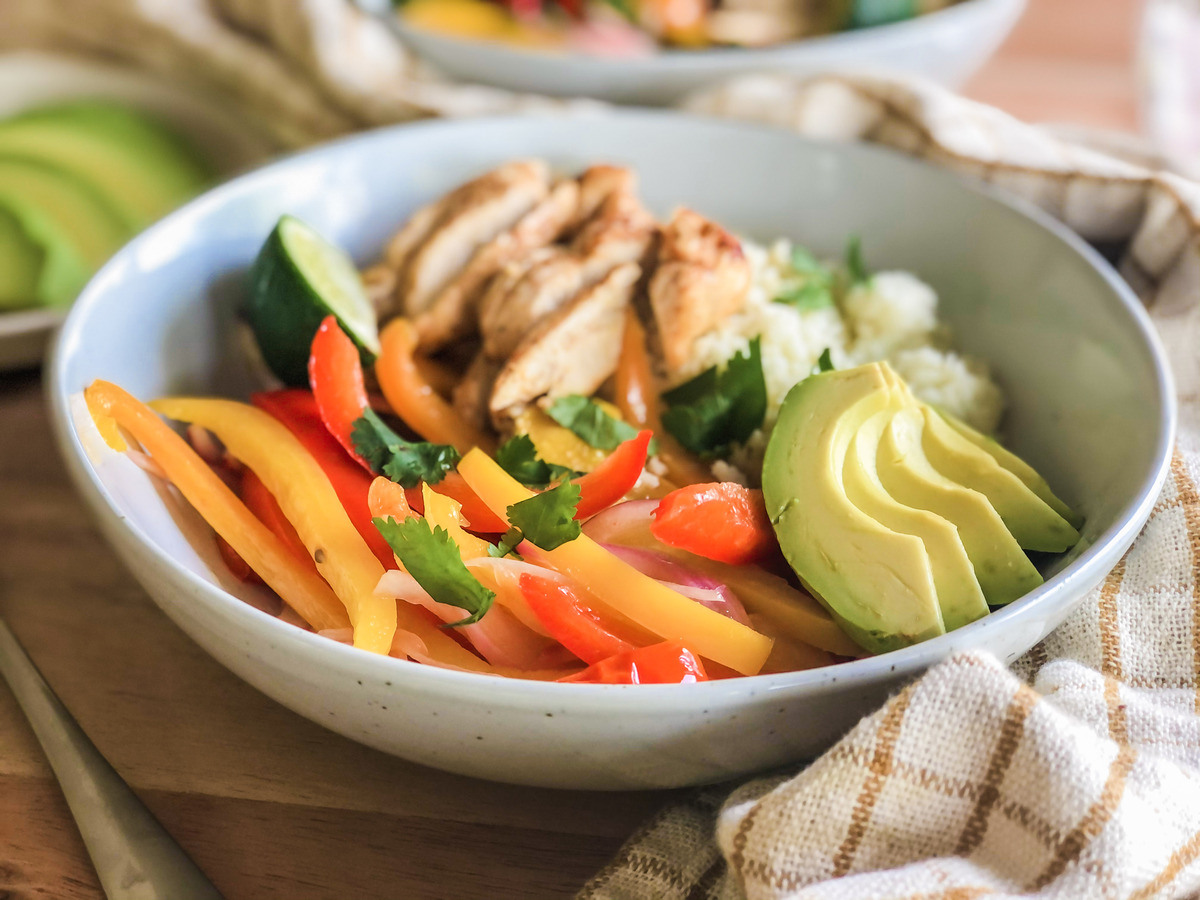 ---
Thursday
Pasta is such a comforting throwback meal. This Paleo Spaghetti and Meatballs pairs the beloved flavors of the classic dish without the carb-heavy grains. Zoodles are easy to make, and you can use butternut squash, sweet potatoes, or even beets instead of zucchini to keep things fresh.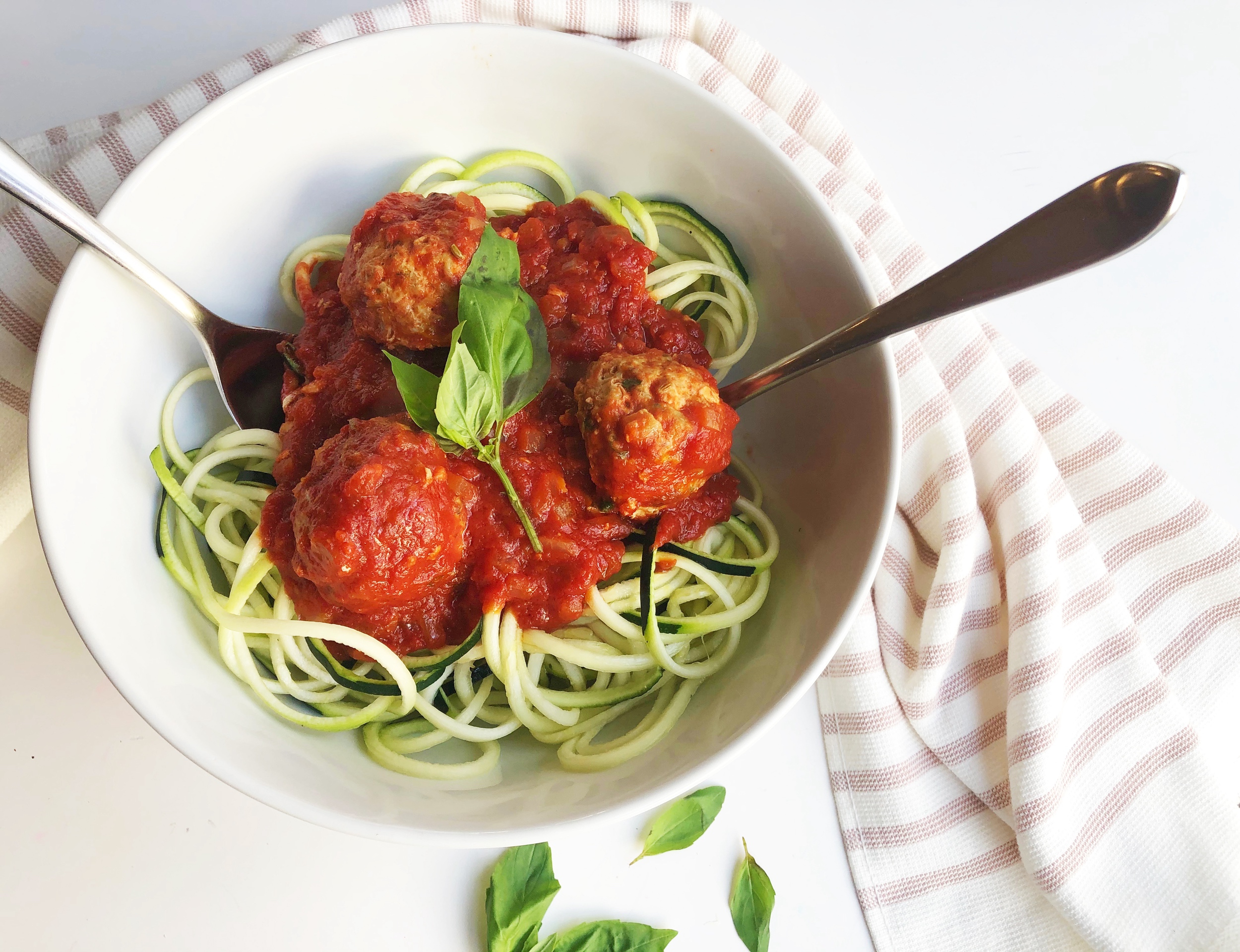 ---
Friday
Speaking of beets, these Pan Seared Scallops with Beet Salsa are a great way to introduce this veggie for anyone who's hesitant or not a fan of more traditional beet preparations. They're great for healthy blood, improved digestion, and for supporting your detox organs.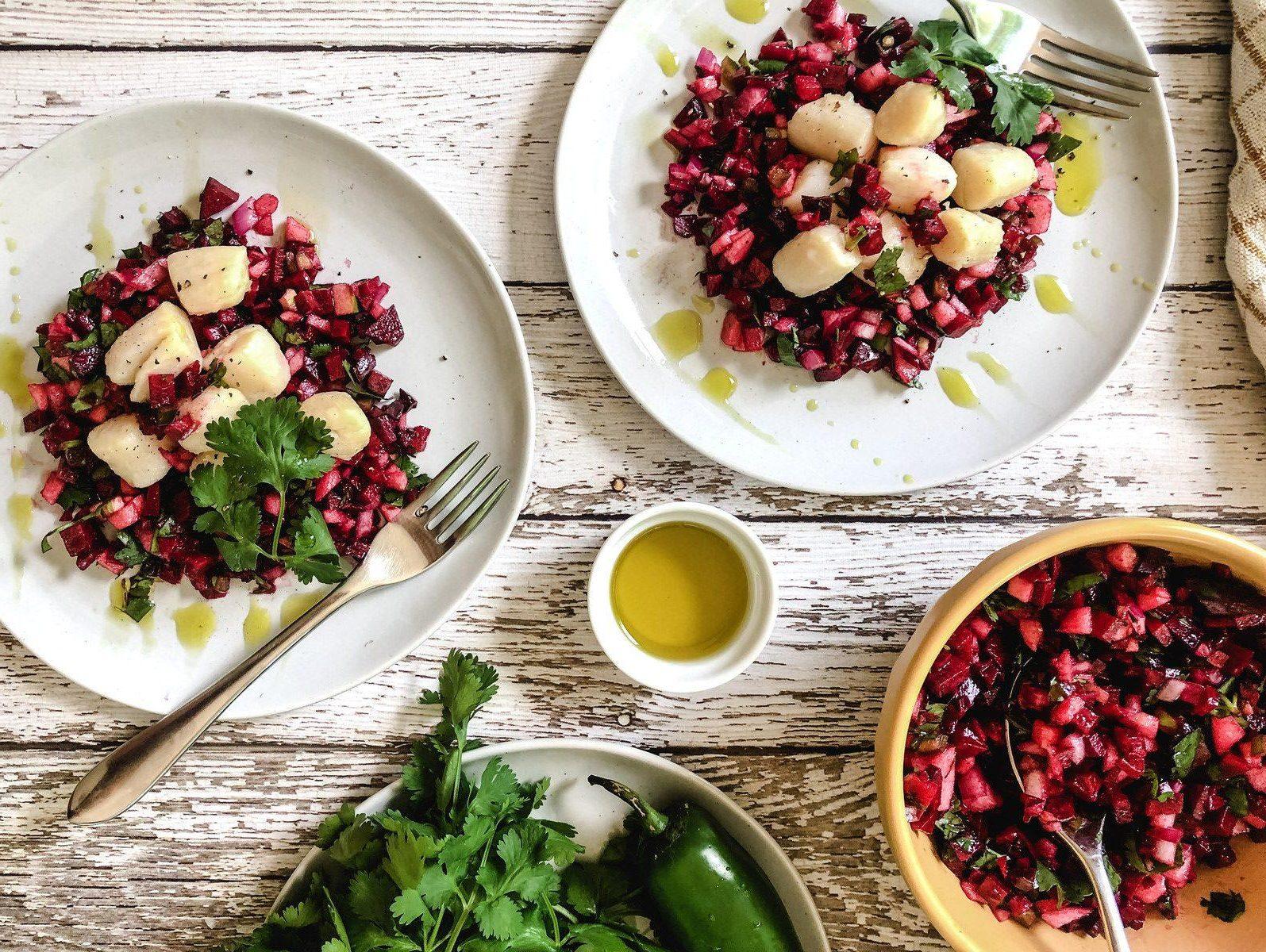 ---
Saturday
Leftovers day!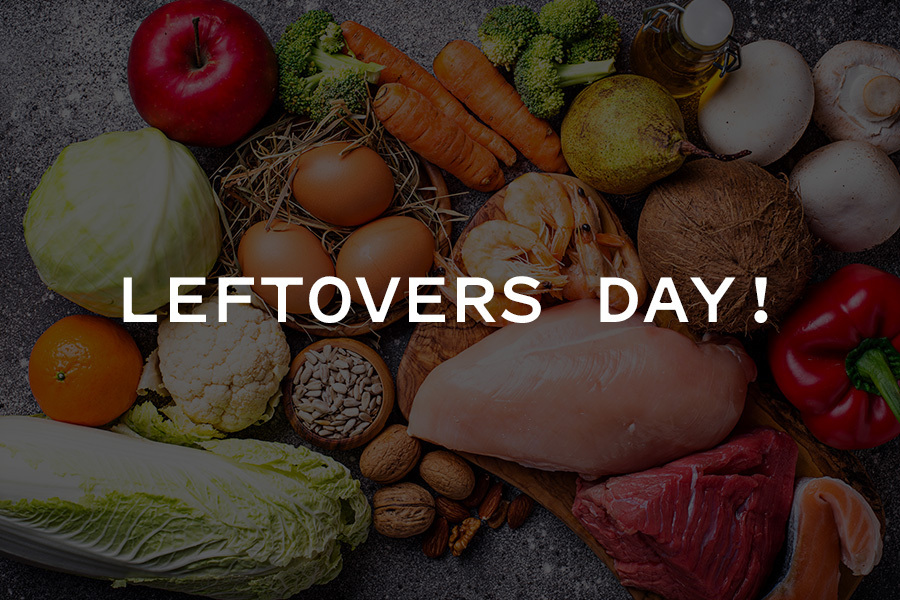 ---
Sunday
This One-Pan Breakfast Hash with Sweet Potatoes and Bison is an extra-filling way to start your day. Double up the portion and serve for lunch or dinner later in the week.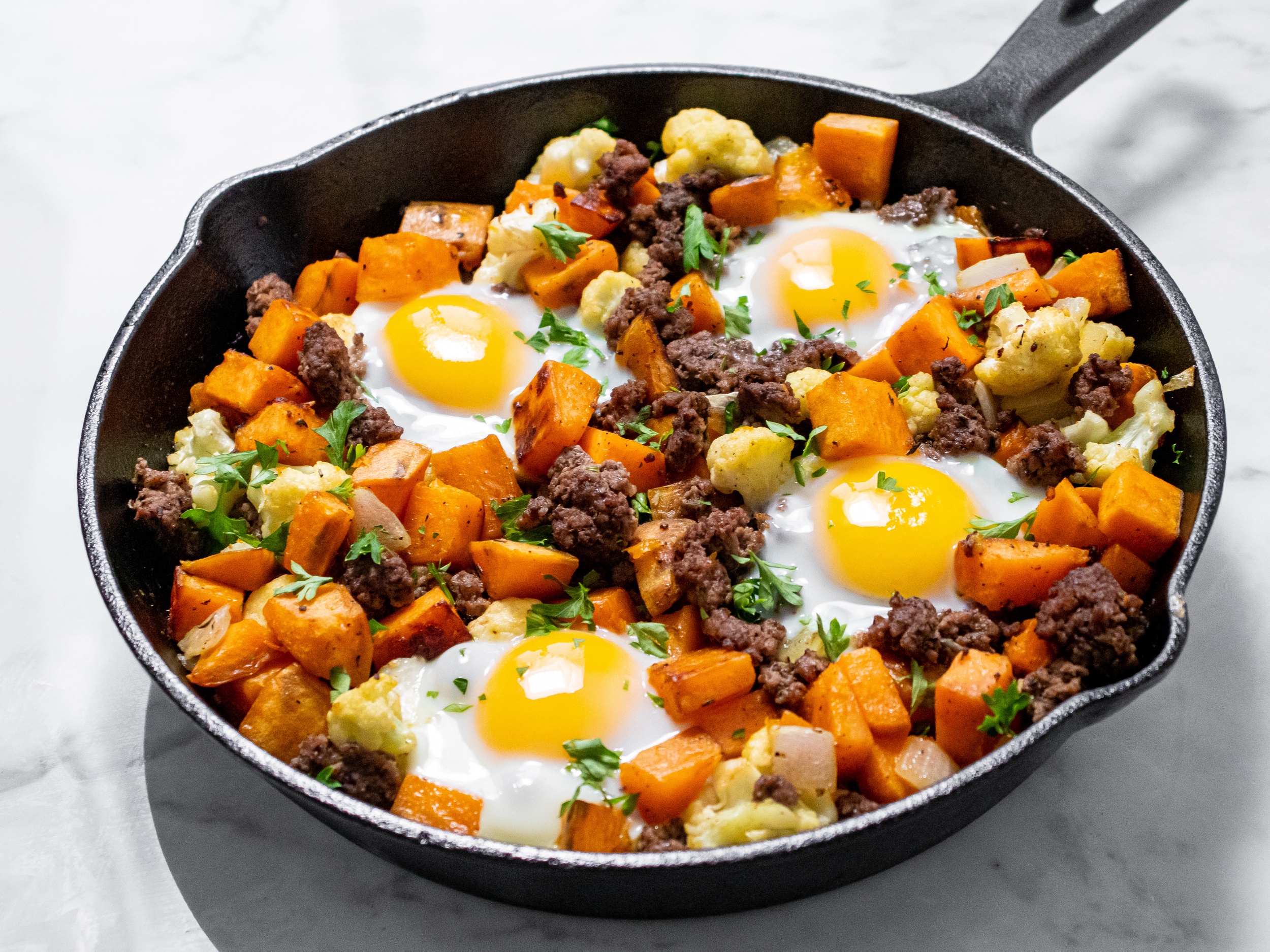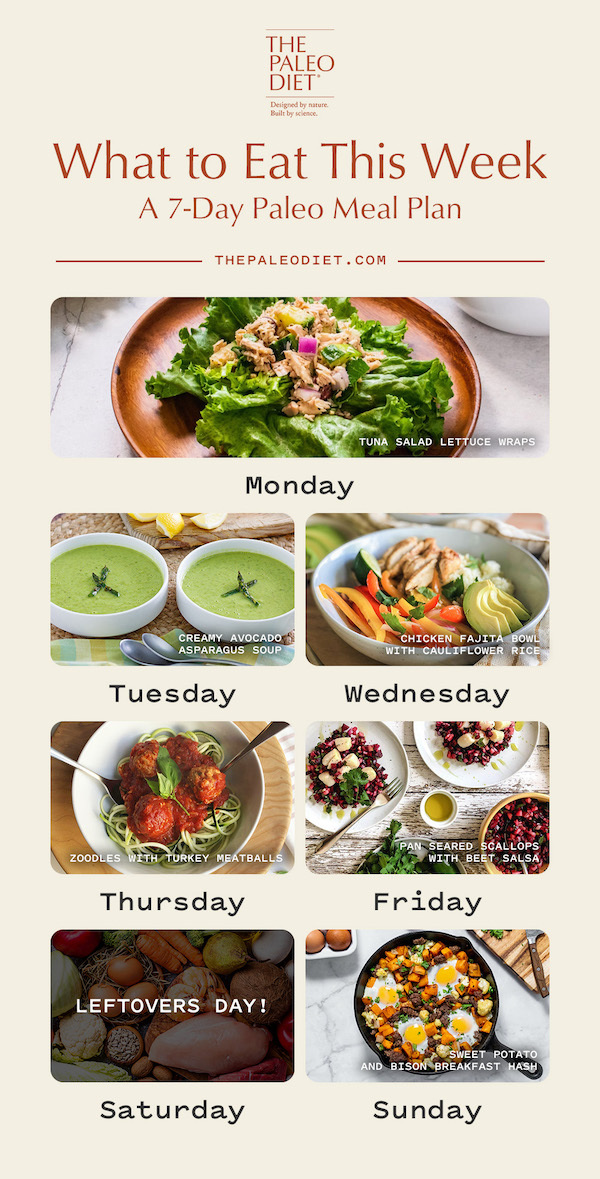 Aimee McNew
Aimee McNew is a nutritionist and writer who focuses on women's health, infertility, and postpartum wellness.
More About The Author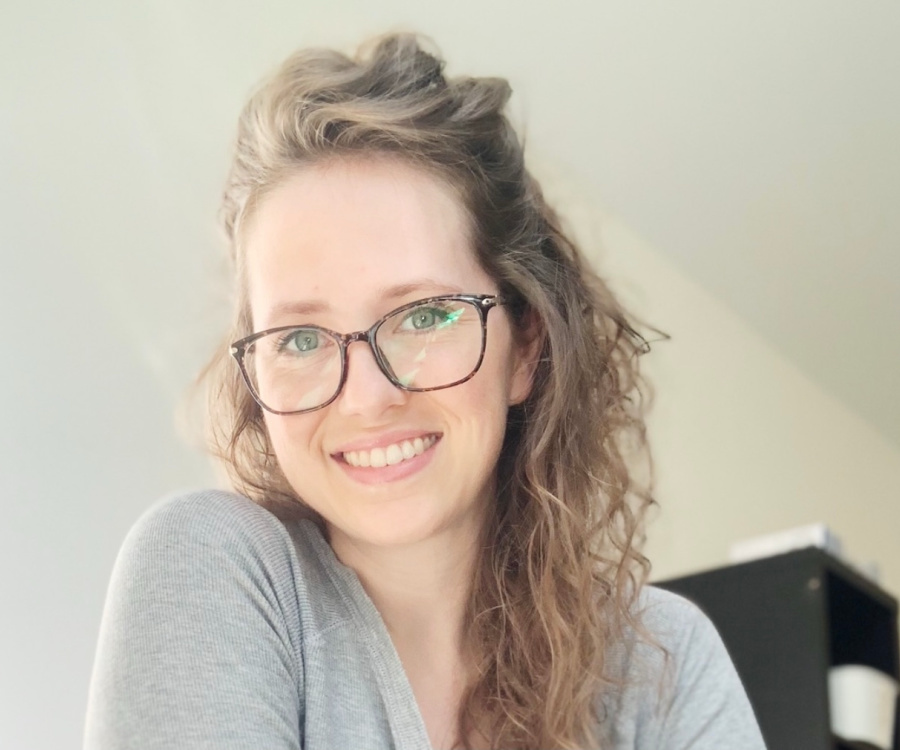 Meal Planning and Prepping