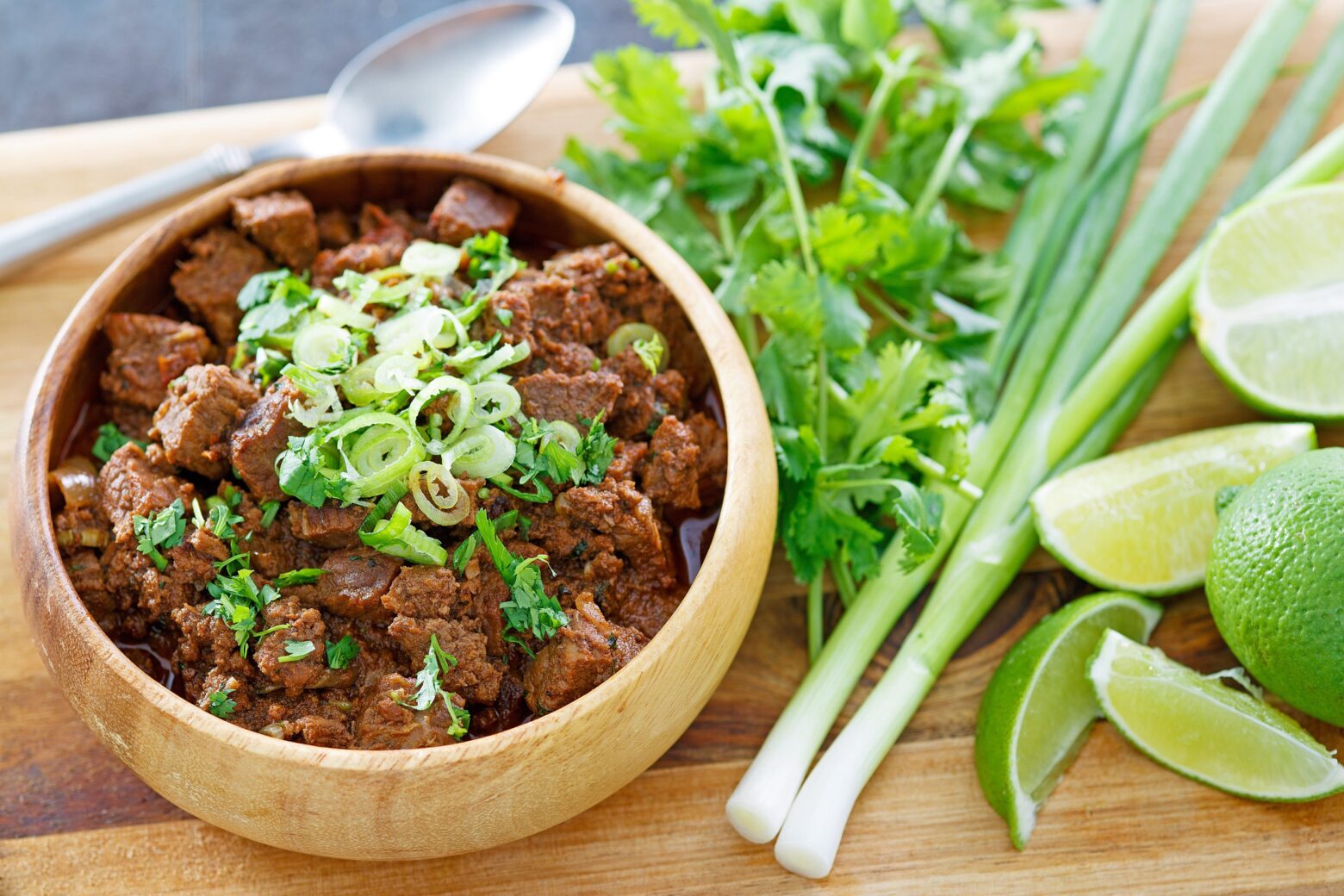 Wild Game Chili
Cook venison loin and ground bison in beef broth and red wine for this wild game chili that's not to be missed!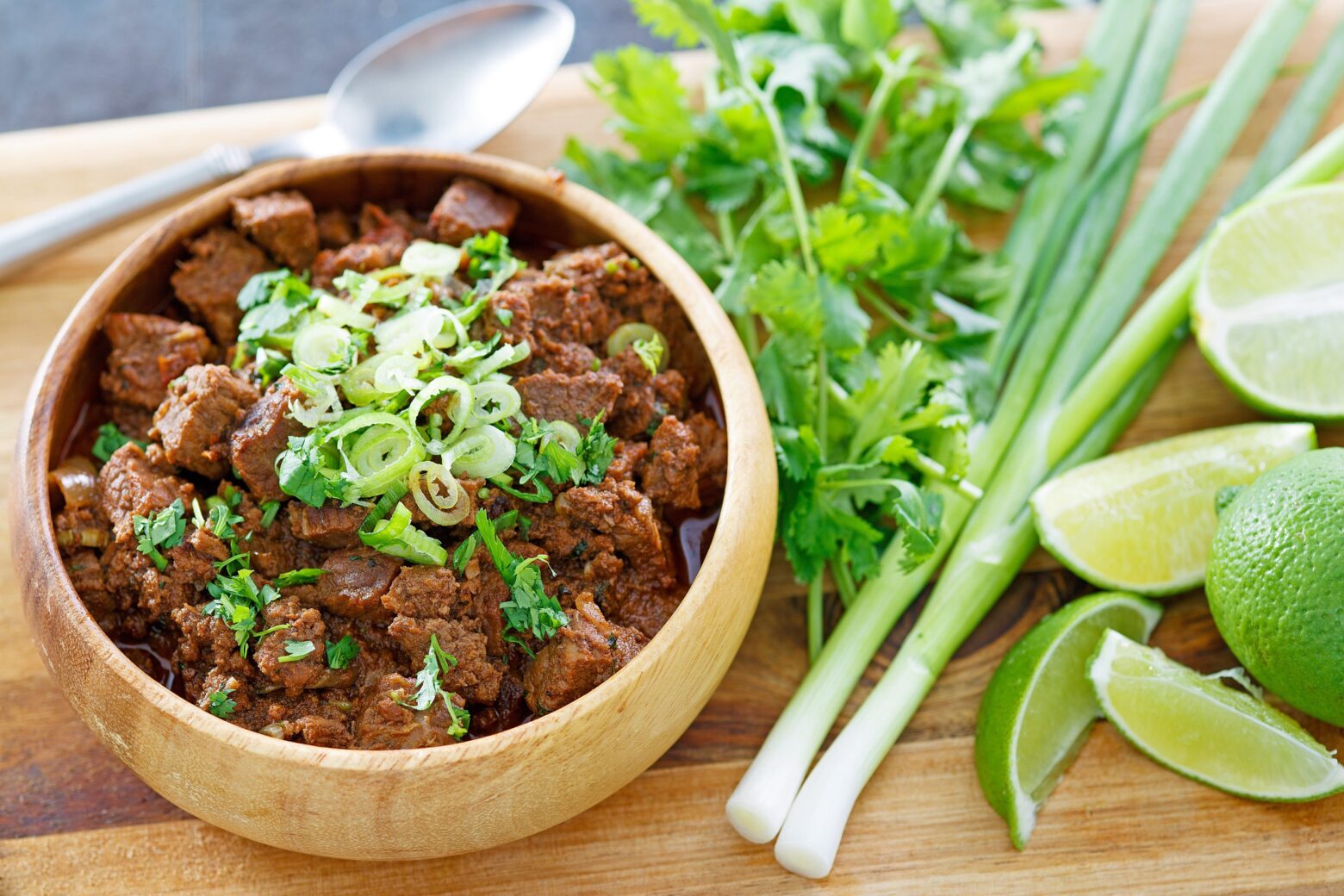 Cook venison loin and ground bison in beef broth and red wine for this wild game chili that's not to be missed!
Nothing is more Paleo than fresh game meat. While you might not be celebrating hunting season in the woods yourself, you might be able to get your hands on some fresh bison or venison meat at the farmer's market.
If the idea of game meat isn't super enticing to you, consider this: venison and other cuts of wild game are healthier than store-bought beef. It's high in protein, low in calories, and filled with vitamins and minerals from its natural, additive-free diet.
Since these animals weren't bred to be eaten, they are naturally much leaner than other cuts of meat you'd find at the grocery store. To help tenderize it, we slow cook the meat in naturally fatty bone broth and fragrant red wine to help coax out the complex flavors of this chili.
Of course, you can also use other types of meat here. We encourage you to try game meats such as rabbit or pheasant, but this chili can easily be made with different types of beef and pork, too.
Chili, by nature, is a very forgiving dish. Add in whatever veggies or spices you desire, or swap beef broth for chicken. You can even skip the Dutch oven and make this directly in a slow cooker as well. Just be sure to brown the meat and sauté the onion to get the rich flavors going. Then dump it into a crockpot with the remaining ingredients and set to low heat for 3-4 hours.
When ready to serve, garnish with cilantro, scallions, mixed greens and lime wedges for a healthy bowl of cozy chili!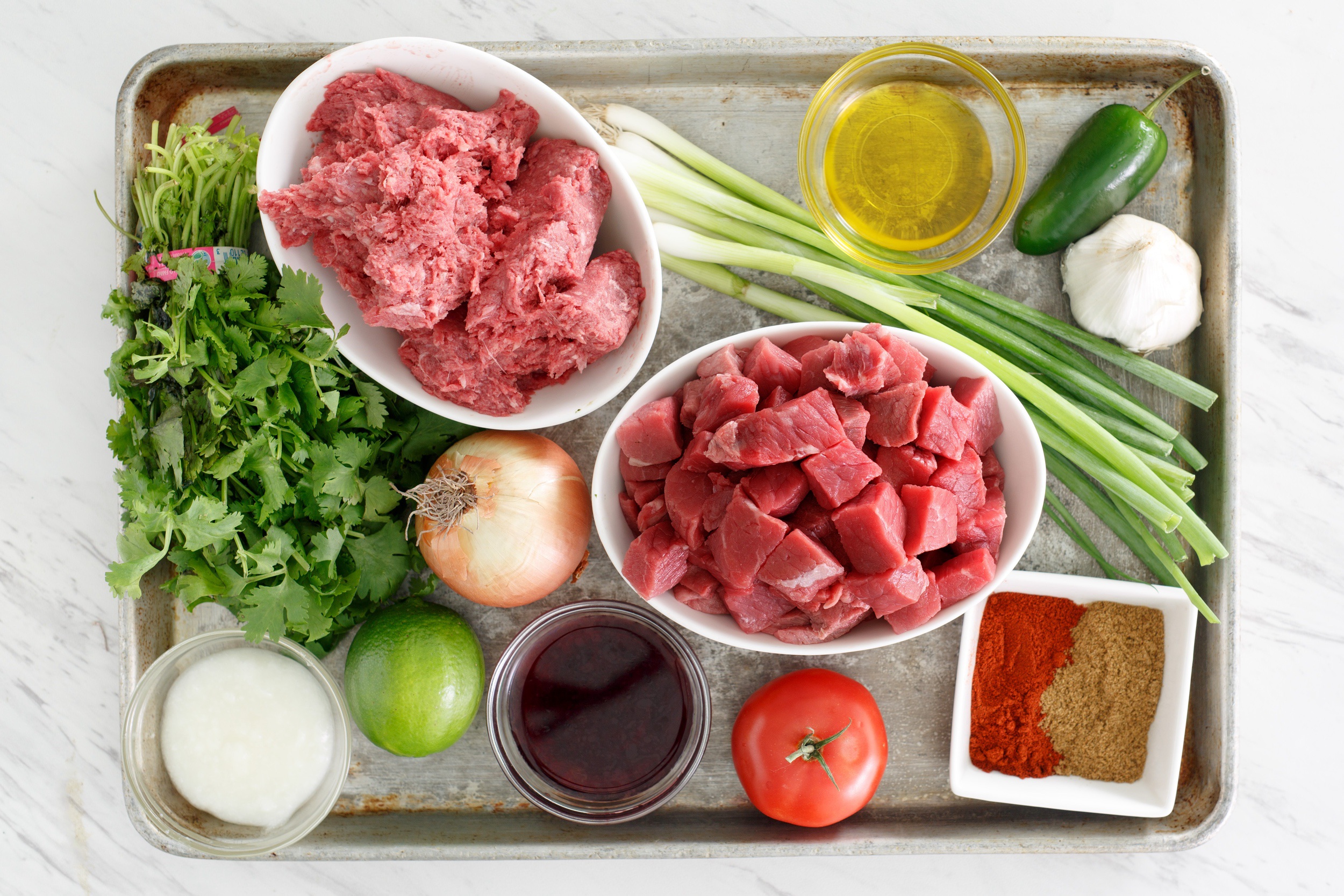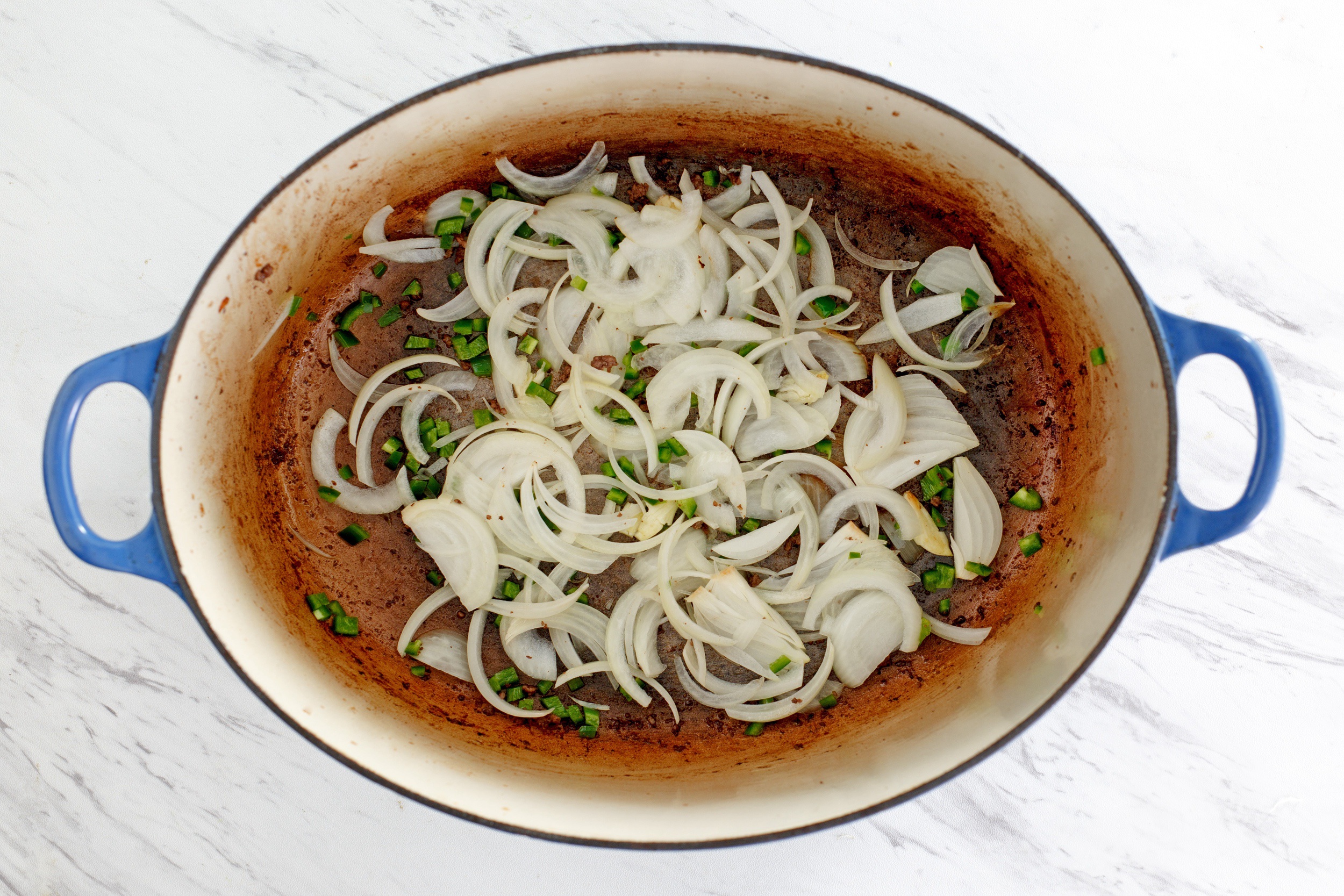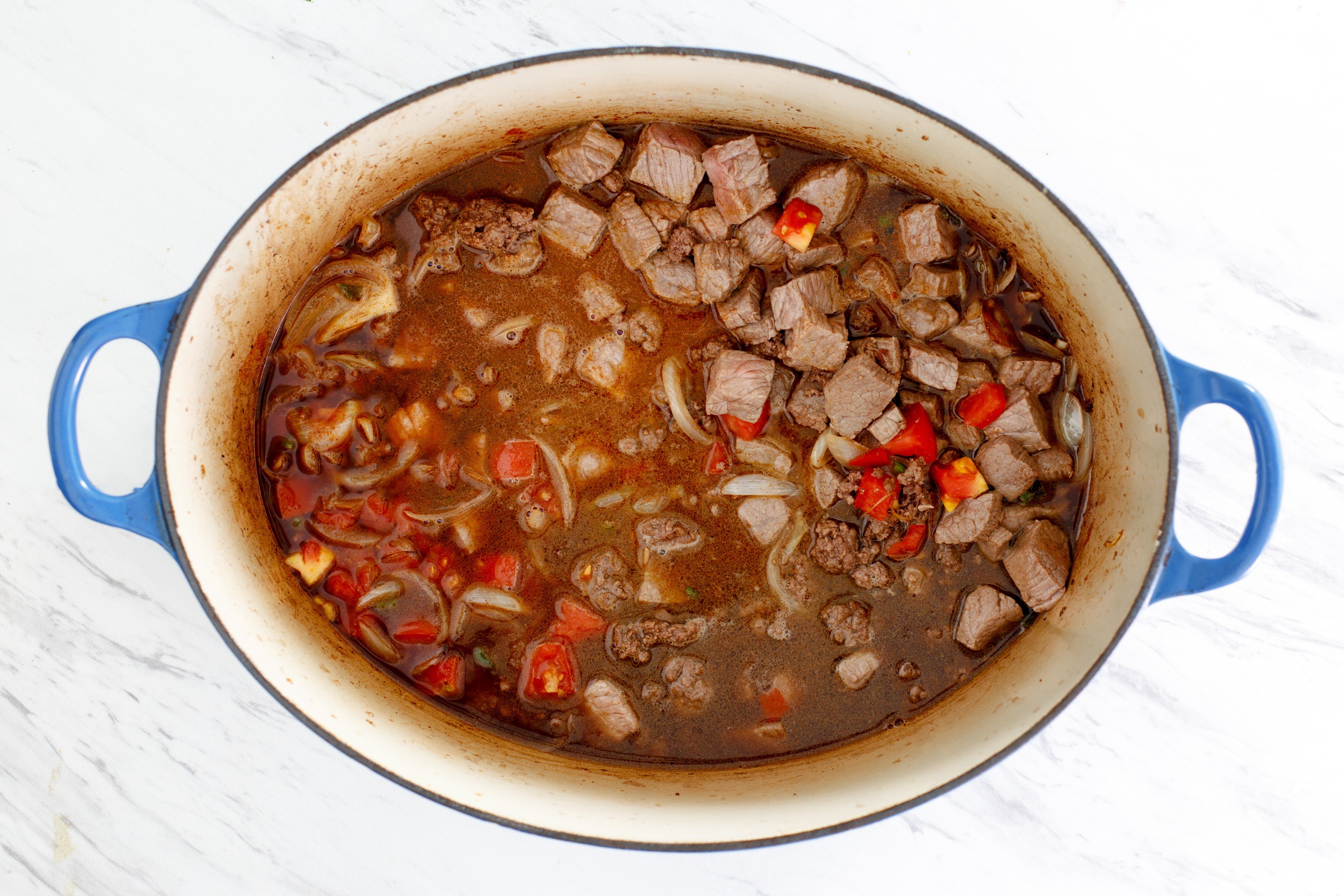 For hundreds of pure Paleo recipes be sure to check out The Real Paleo Diet Cookbook and The Real Paleo Diet Fast and Easy.
Details
Serves:

4

Prep Time:

10 minutes

Cook Time:

2 hours 20 minutes

Total Time:

2 hours 30 minutes
Print this Recipe
Ingredients
1 tbsp coconut oil

1 lb free range venison boneless loin, cubed

1 lb free range ground bison

1 medium yellow onion, chopped

4 garlic cloves, smashed

1 jalapeño pepper, minced (omit seeds and pith for less heat)

2 cups beef bone broth

1 cups red wine

1 large, ripe tomato, crushed

1 tbsp ground cumin

1 tbsp paprika

1 small bunch fresh cilantro and/or scallions, finely chopped

Cilantro, scallions, and/or mixed greens, for serving

Lime wedges, for garnish
Directions
Heat coconut oil in Dutch oven on medium. Add cubed loin and sear on each side until browned, then remove from pot.

Add ground bison and cook, stirring, until browned, and then remove from pot.

Add onion to pan and sauté until soft, about 5 minutes. Add garlic and jalapeño and cook one more minute.

Add broth and wine and bring to boil, using a wooden spoon to scrape any browned bits stuck to bottom. Add crushed tomato and return both meats to pan. Cover and reduce heat to low and simmer one hour, stirring occasionally.

Add cumin and paprika and simmer one hour longer.

Serve hot garnished with cilantro, scallions, mixed greens, and/or lime wedges.