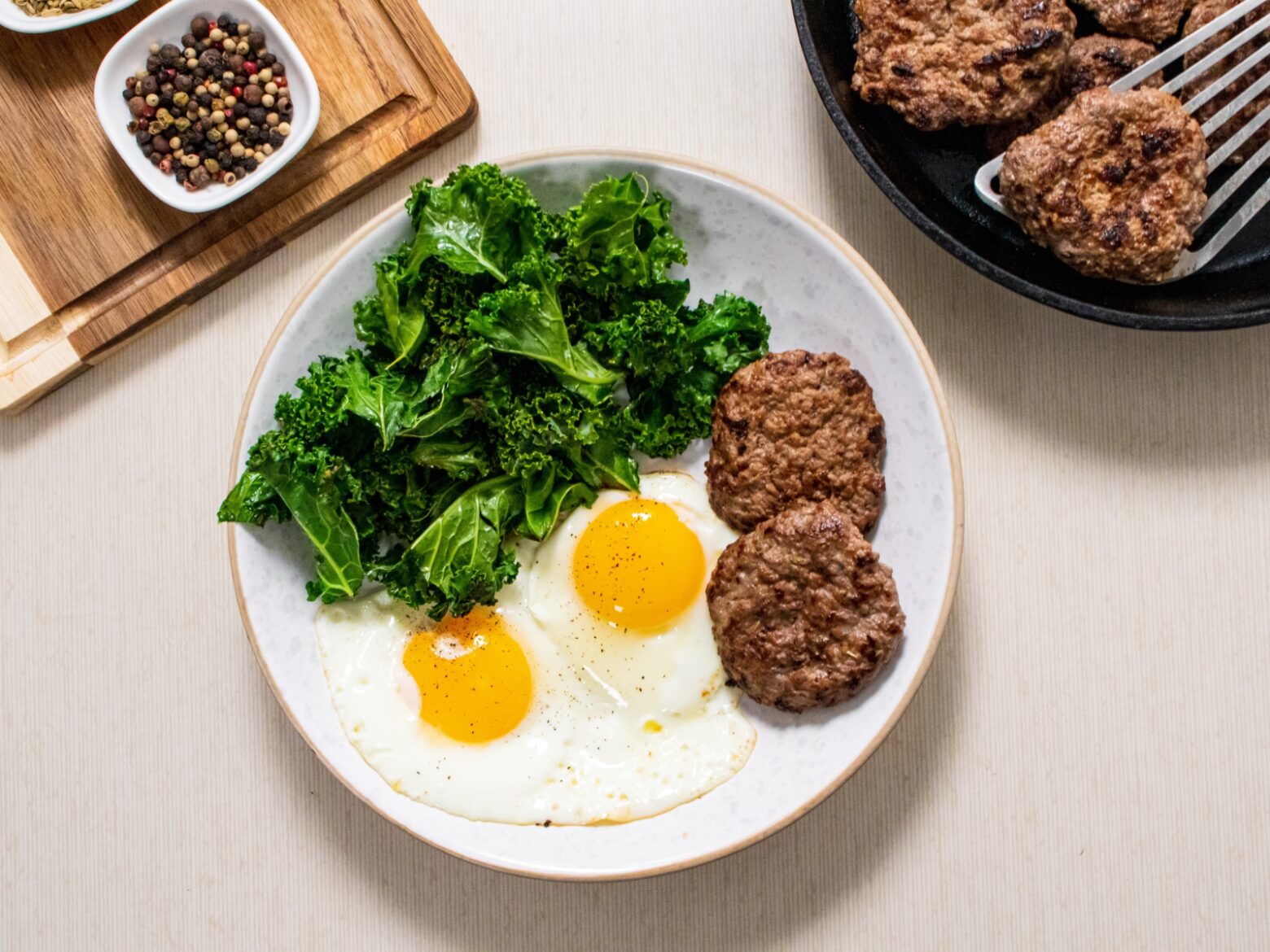 Homemade Bison Breakfast Sausages
Most breakfast sausages are loaded with salt and sugar. These easy homemade patties are made with ground bison and natural seasonings—nothing more.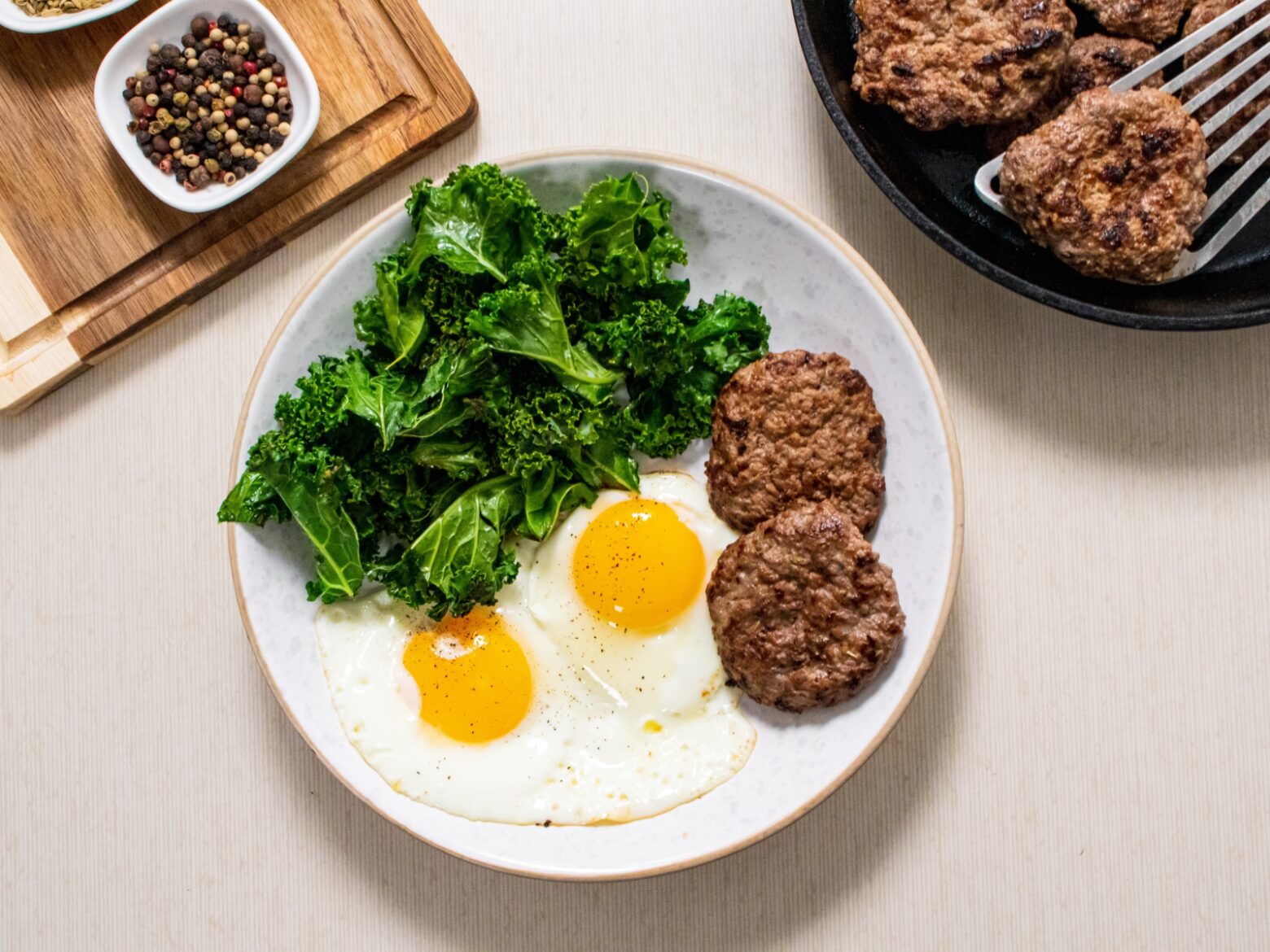 You don't need a lot of time to make your own breakfast sausages. Just season ground meat with a few herbs, form into patties, and fry them up for tastier (and healthier) breakfast fare.
You can make breakfast sausages using traditional ground pork, but we suggest that you give nutrient-dense bison a try. Ground bison is naturally sweet, so you don't need to add maple syrup or other sweeteners. Plus, it's low in fat, high in protein, and filled with B vitamins, iron, selenium, and other essential minerals.
To make your breakfast sausages, simply mix ground bison with herbs and seasonings like sage, fennel, garlic powder, and black pepper. You can also switch things up and add cumin, oregano, or basil. Form into thin patties.
Next, fry your patties in olive oil for about two to three minutes per side. Since bison is already very lean, you'll want to avoid pressing on the patties with a spatula when cooking. This will draw out the fat inside the meat that we want to keep inside for juicier patties!
You can enjoy your homemade breakfast sausages by themselves, or alongside fried eggs and sautéed kale or spinach for a complete Paleo breakfast.
Store leftover sausages in an airtight container in the refrigerator for up to five days. Reheat over medium heat in a hot greased skillet, covered with lid, for three or four minutes.
For other tasty ways to enjoy bison, try this wild game chili or sweet potato breakfast hash.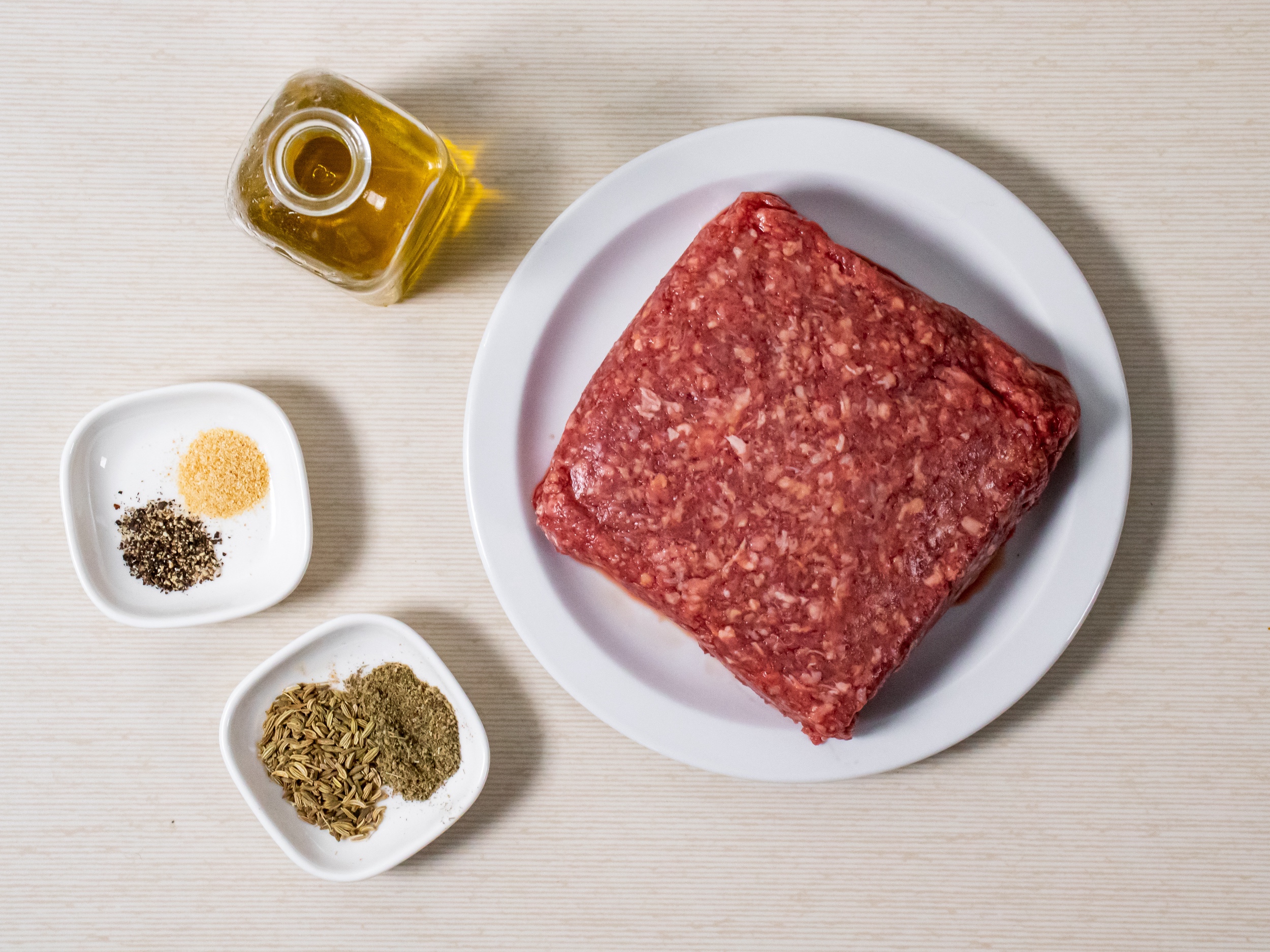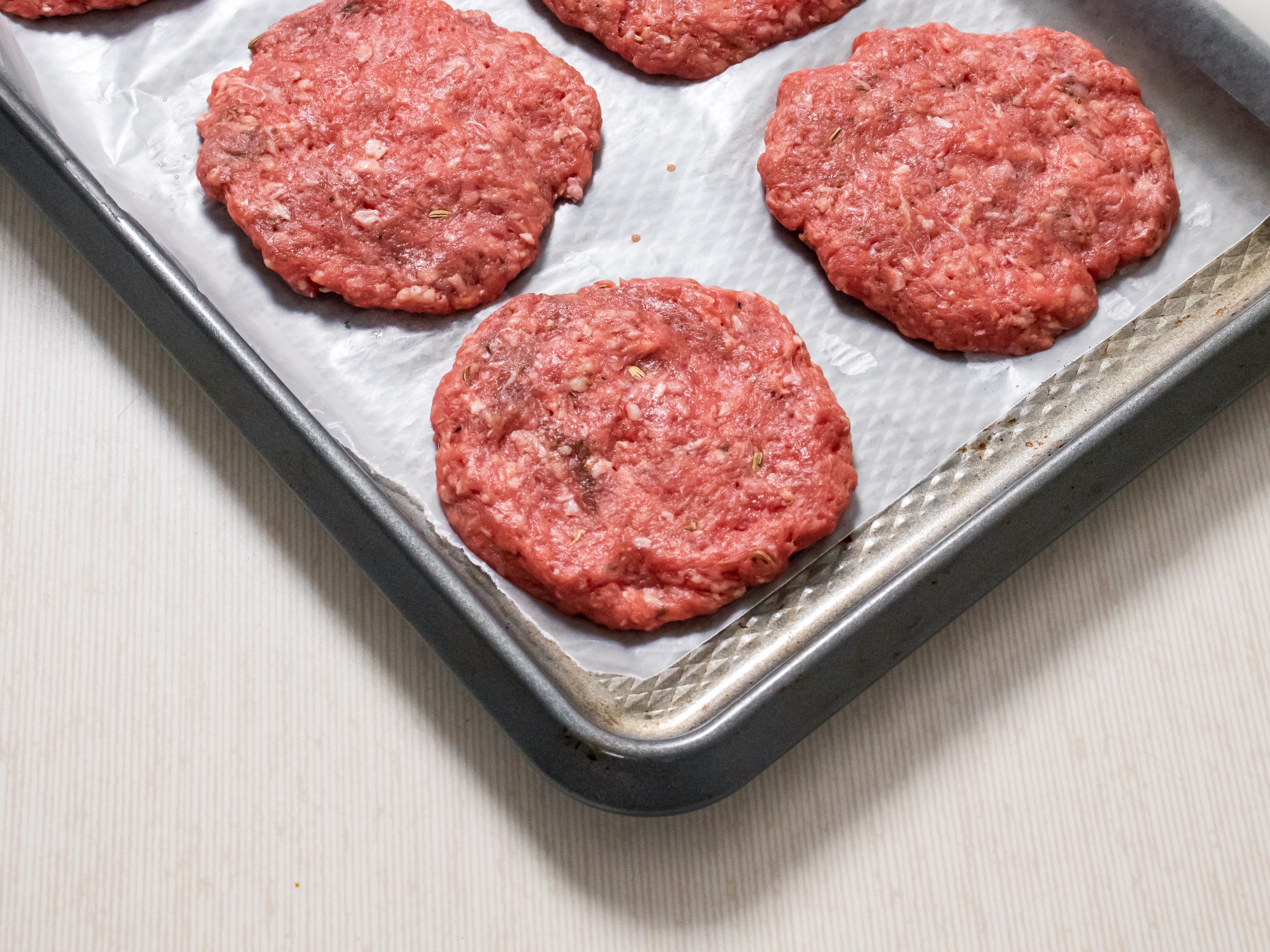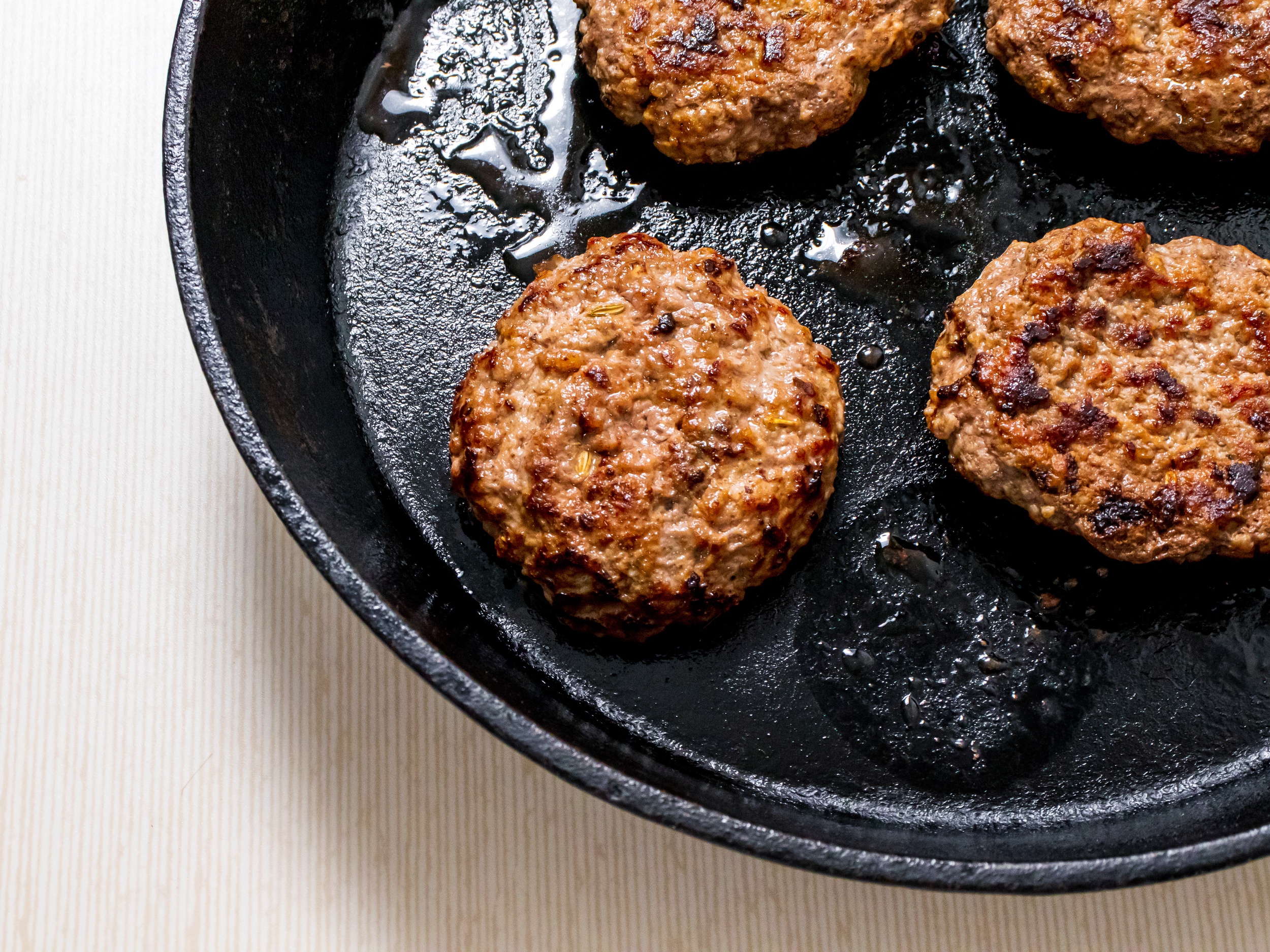 For hundreds of pure Paleo recipes be sure to check out The Real Paleo Diet Cookbook and The Real Paleo Diet Fast and Easy.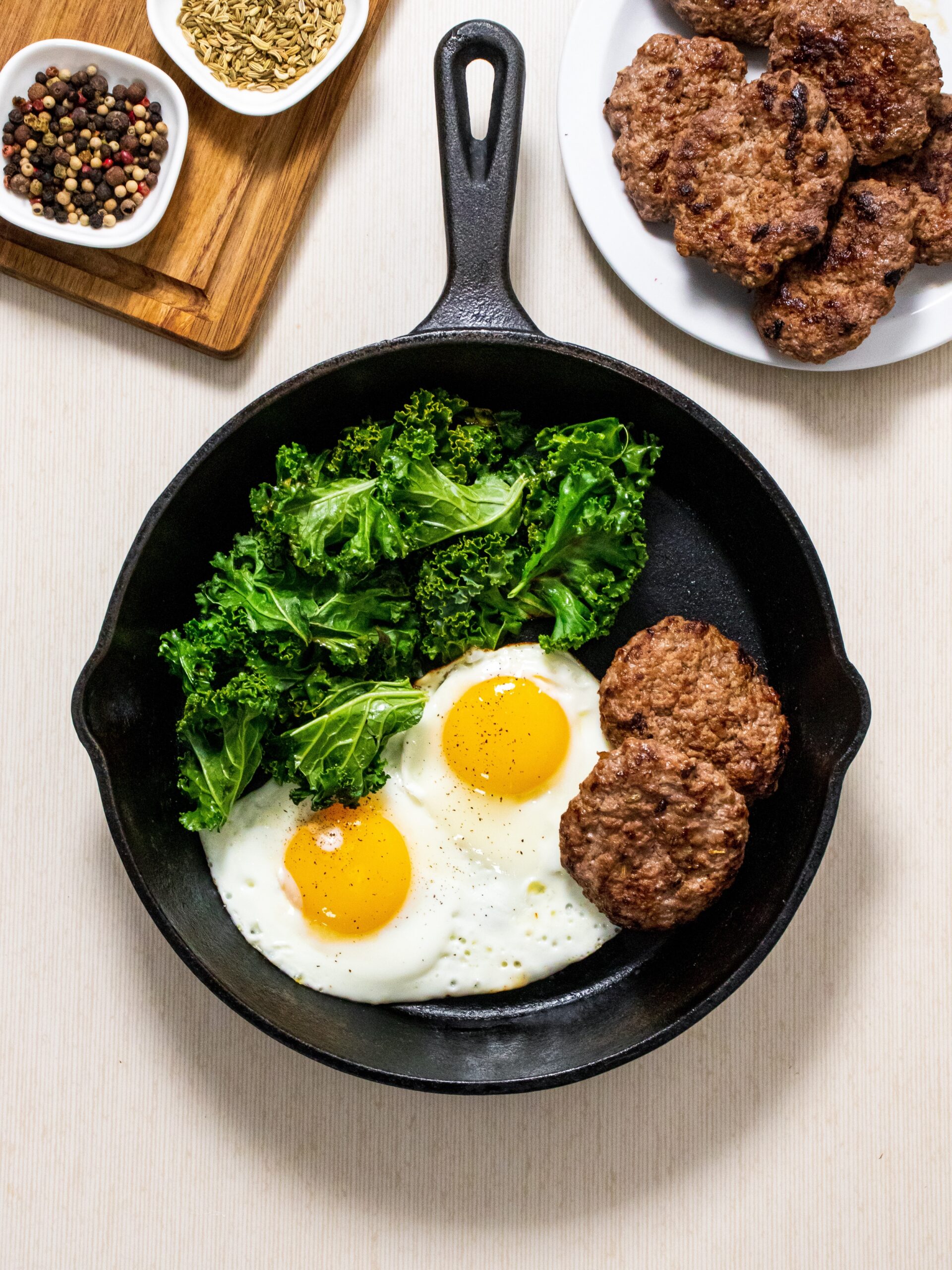 Details
Serves:

4

Prep Time:

10 minutes

Cook Time:

15 minutes

Total Time:

25 minutes
Print this Recipe
Ingredients
1 lb ground bison

1 tsp dry rubbed sage

1/2 tsp fennel seeds

1/4 tsp garlic powder

1/4 tsp black pepper

1 tbsp olive oil, for cooking
Directions
Combine ground bison, sage, fennel seeds, garlic powder, and black pepper in a bowl and mix thoroughly. Form into eight thin patties and place on a wax paper lined tray or baking sheet.

Warm olive oil over medium heat in a skillet for two minutes. Add four patties and cook for 2-3 minutes on each side. Repeat with the remaining patties.

Serve your breakfast sausages by themselves, or alongside fried eggs and sautéed greens.