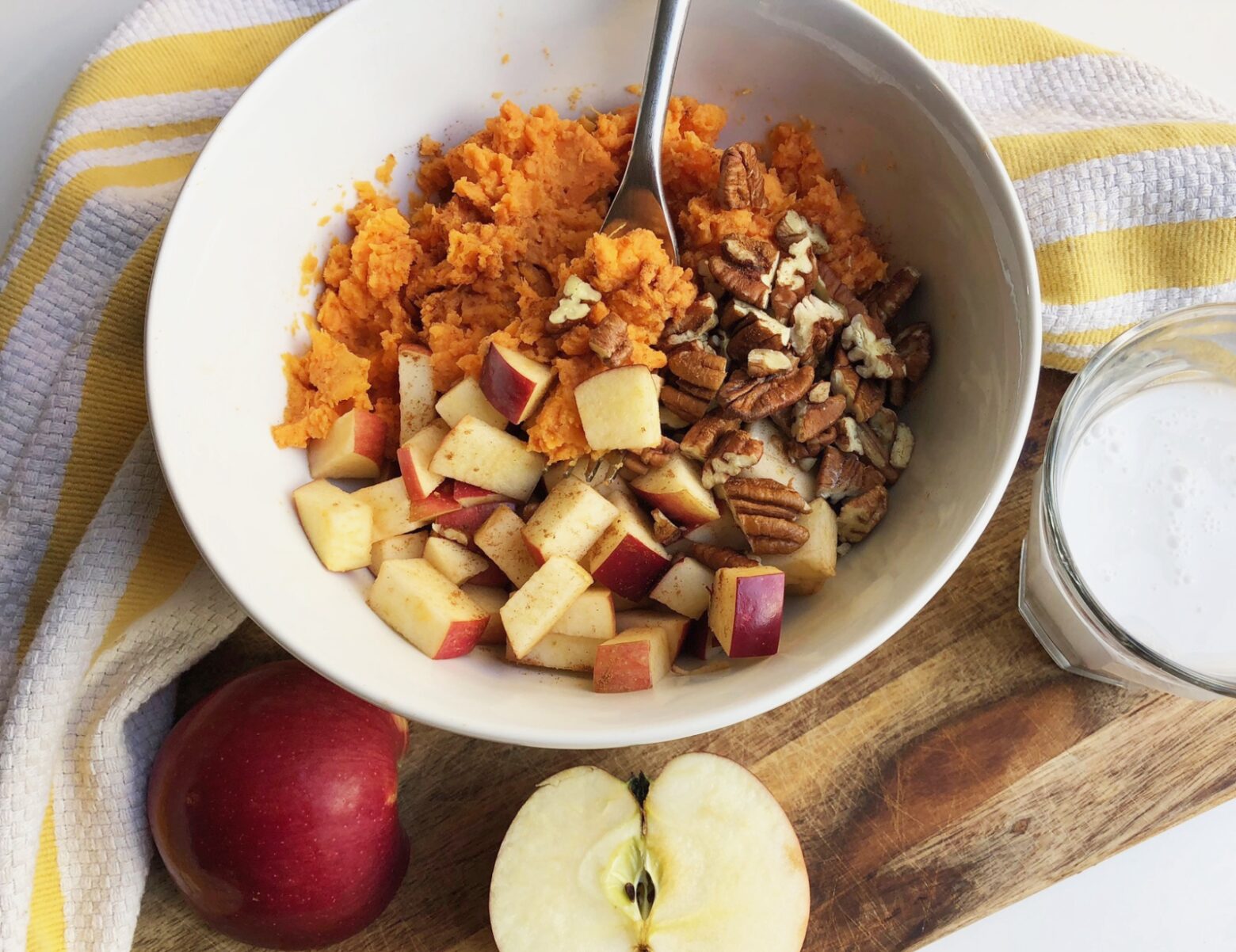 Sweet Potato Breakfast Bowl with Apples & Cinnamon
Tired of eggs? Try this hearty bowl of mashed sweet potatoes, apples, cinnamon, and chopped nuts for a festive fall breakfast.
Ready for all the flavors of autumn in one breakfast bowl? Mashed sweet potatoes make a great replacement for grains. Plus, they're much more filling than oats!
Start by boiling the sweet potatoes until soft. It's easiest to roughly chop the sweet potatoes and boil them for about 20-25 minutes, but if you want to reduce the cooking time to about 15 minutes, you can chop your sweet potatoes into one-inch squares.
Even better if you have an Instant Pot! Just let the potatoes steam for 10 minutes.
Once the sweet potatoes are easily pierced with a fork, drain them in a collander and mash with a bit of coconut oil. We recommend doing this step the night before to help save on time.
To serve, simply top your mashed sweet potatoes with diced apple, cinnamon, and chopped nuts. We love a mix of pecans and walnuts, but you can use almonds or cashews if you prefer.
Here are a few other topping suggestions:
Pumpkin spice or nutmeg
Sliced bananas
Unsweetened coconut
Almond butter
Coconut milk
Add your favorite toppings, grab a spoon, and enjoy.
Want another eggless breakfast suggestion? Try this antioxidant breakfast bowl with berries, Paleo almond cream, and raw cacao.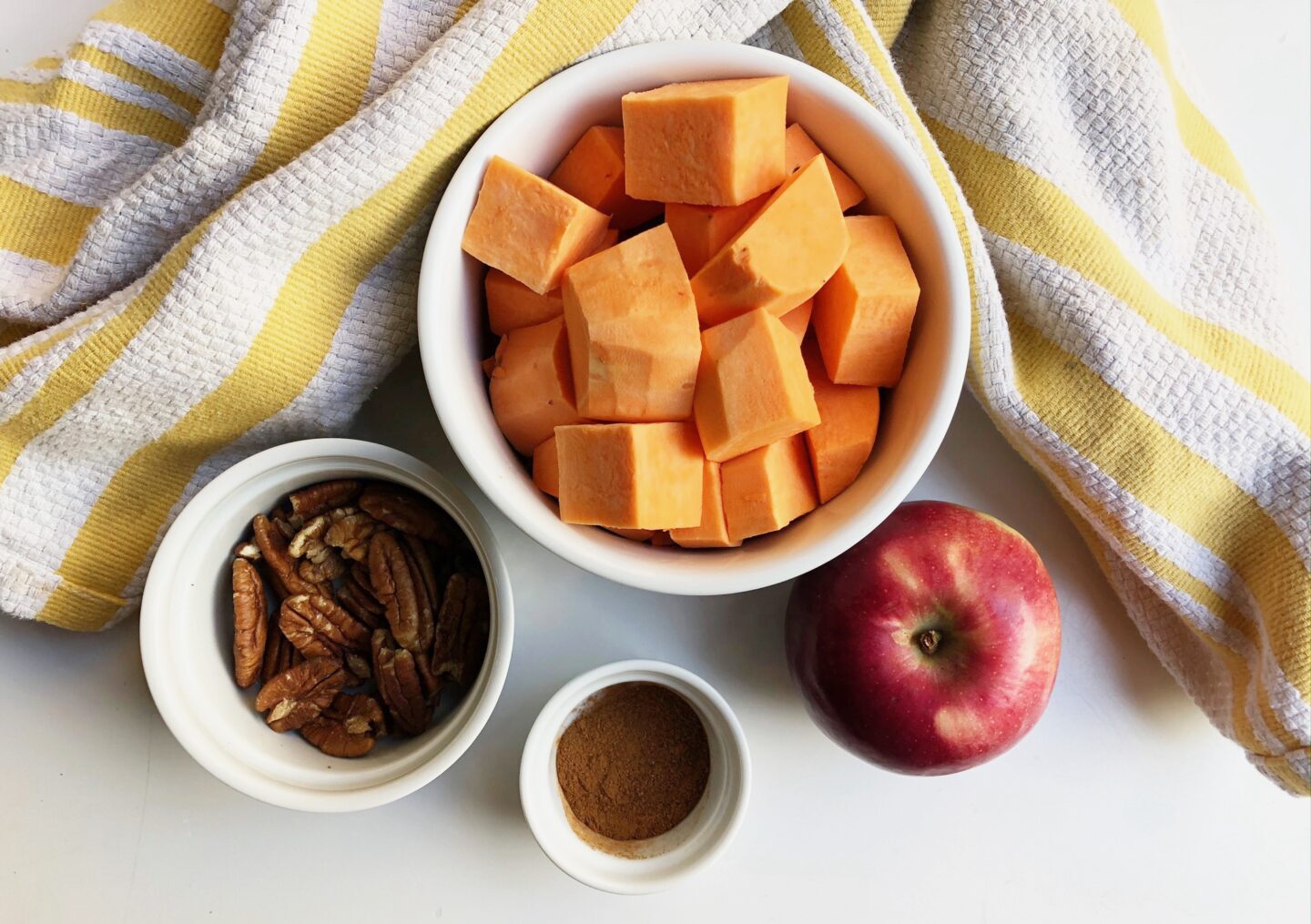 For hundreds of pure Paleo recipes be sure to check out The Real Paleo Diet Cookbook and The Real Paleo Diet Fast and Easy.
Details
Recipe by: Jess Case
Serves:

2

Meal:

Breakfast
Prep Time:

10 minutes

Cook Time:

20 minutes

Total Time:

30 minutes
Ingredients
2 sweet potatoes, peeled and roughly chopped

1 tbsp coconut oil

1 apple, cored and diced

1 tsp cinnamon

1/2 cups chopped nuts
Directions
Place the chopped sweet potatoes in a pot. Cover with water by at least one inch, bring to a boil and cook until soft (about 20 minutes). Drain, then add coconut oil and mash with a fork.

Divide the mashed sweet potatoes among two serving bowls. Top each bowl with one half of the diced apples, chopped nuts, and a sprinkle of cinnamon.