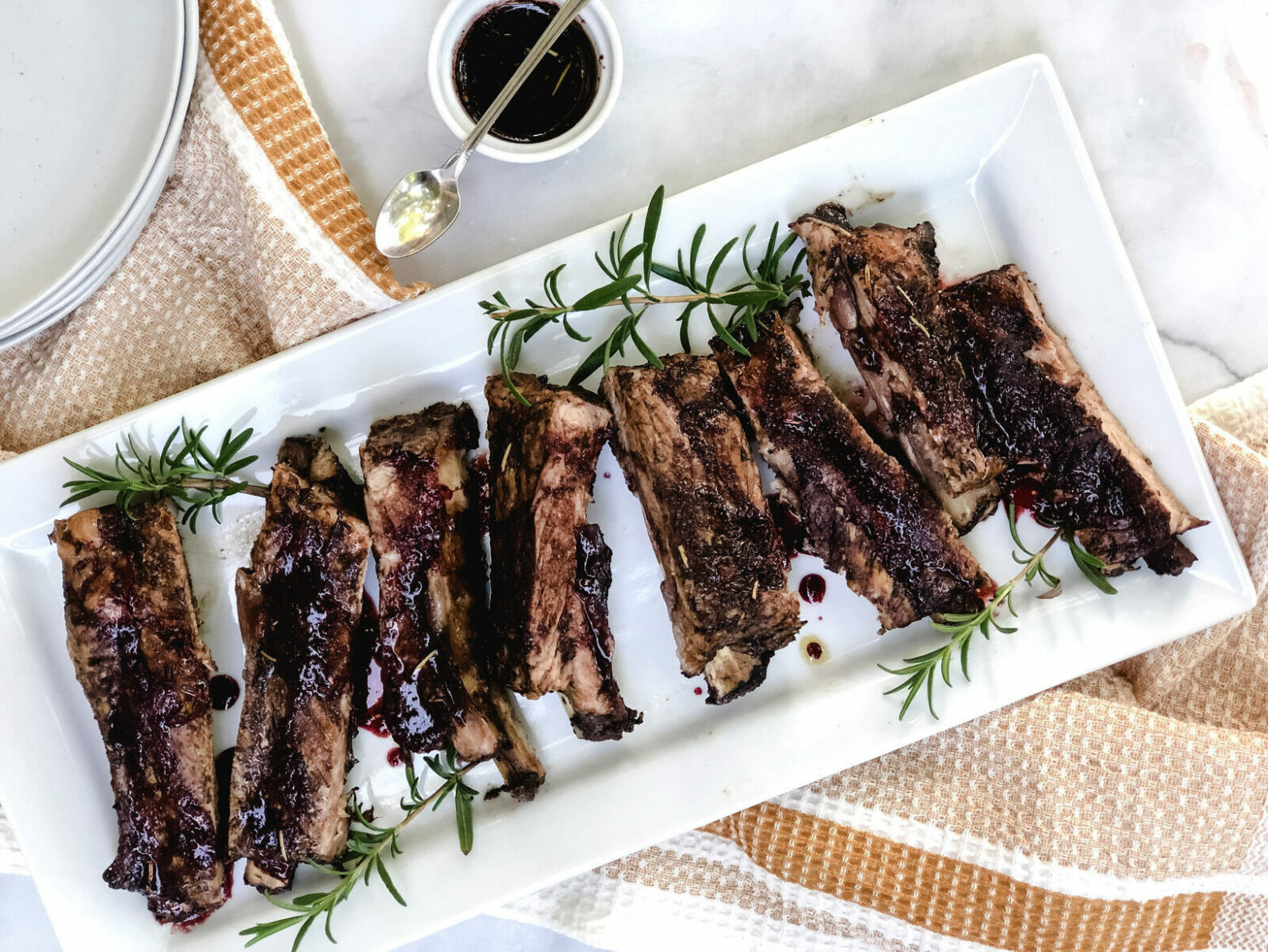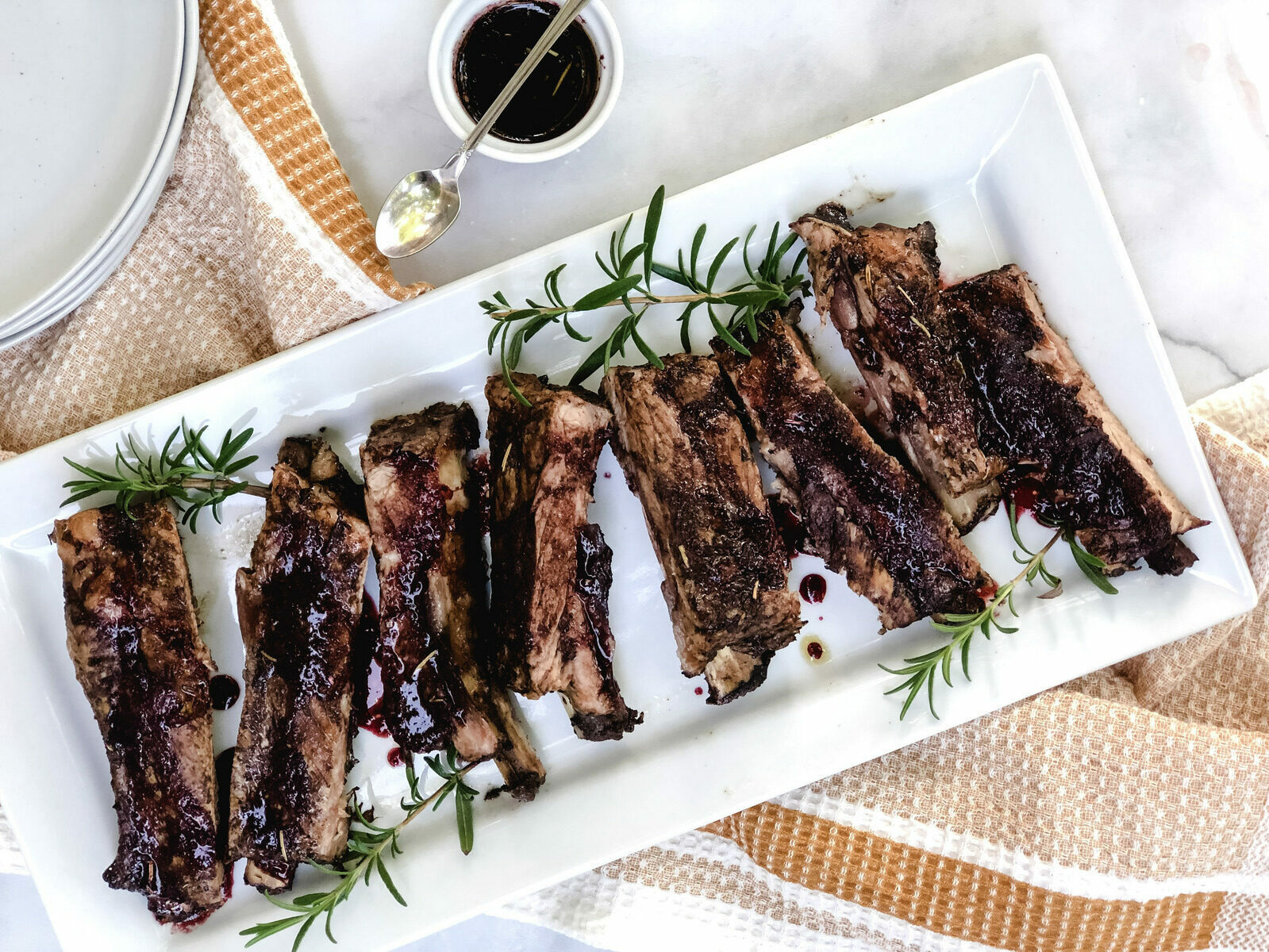 St. Louis Style Slow Cooked Ribs
St. Louis Style ribs aren't just delicious—they're also very good for you! Roast in a thick blueberry sauce, then broil for a tantalizing crispy exterior.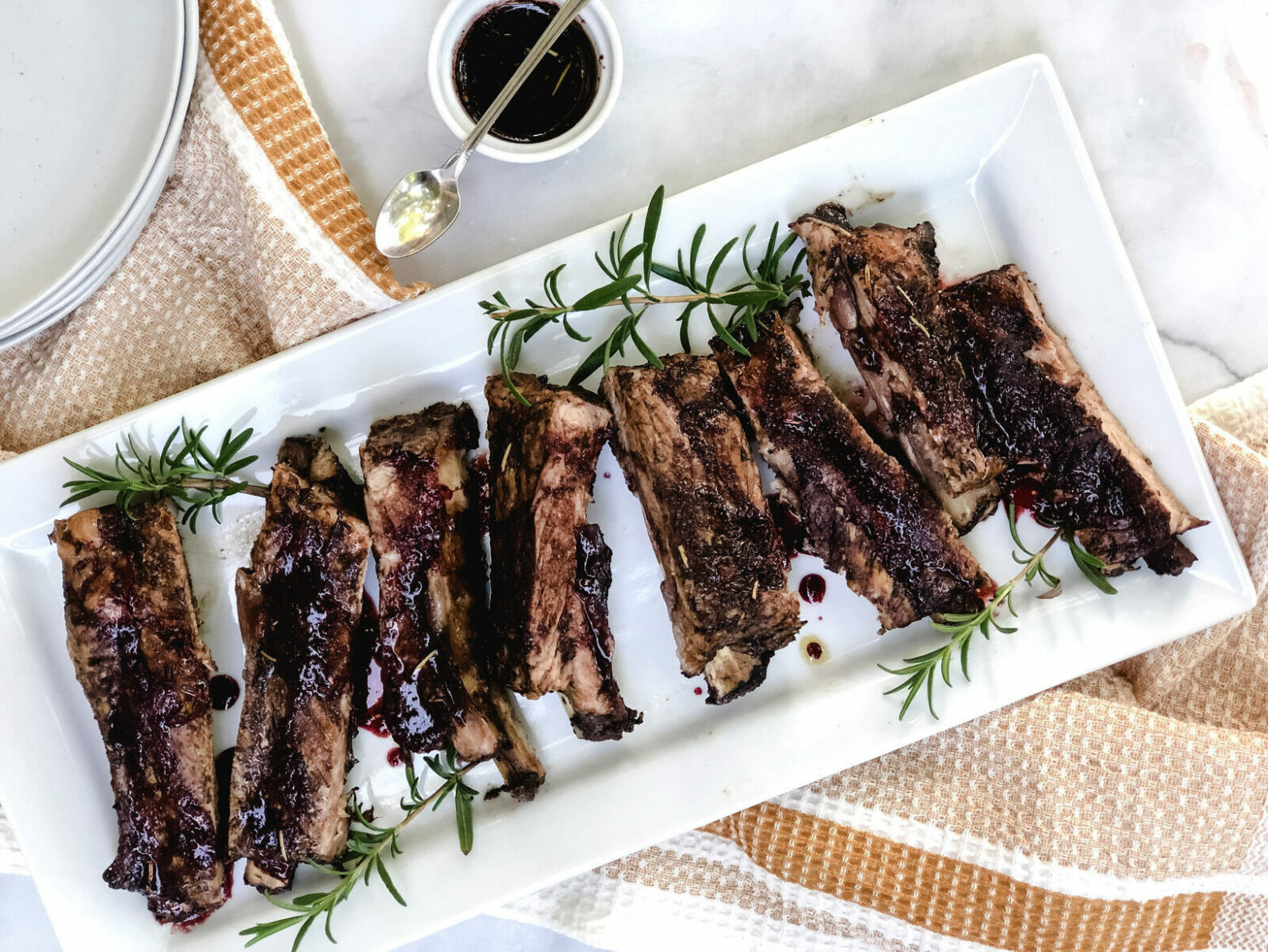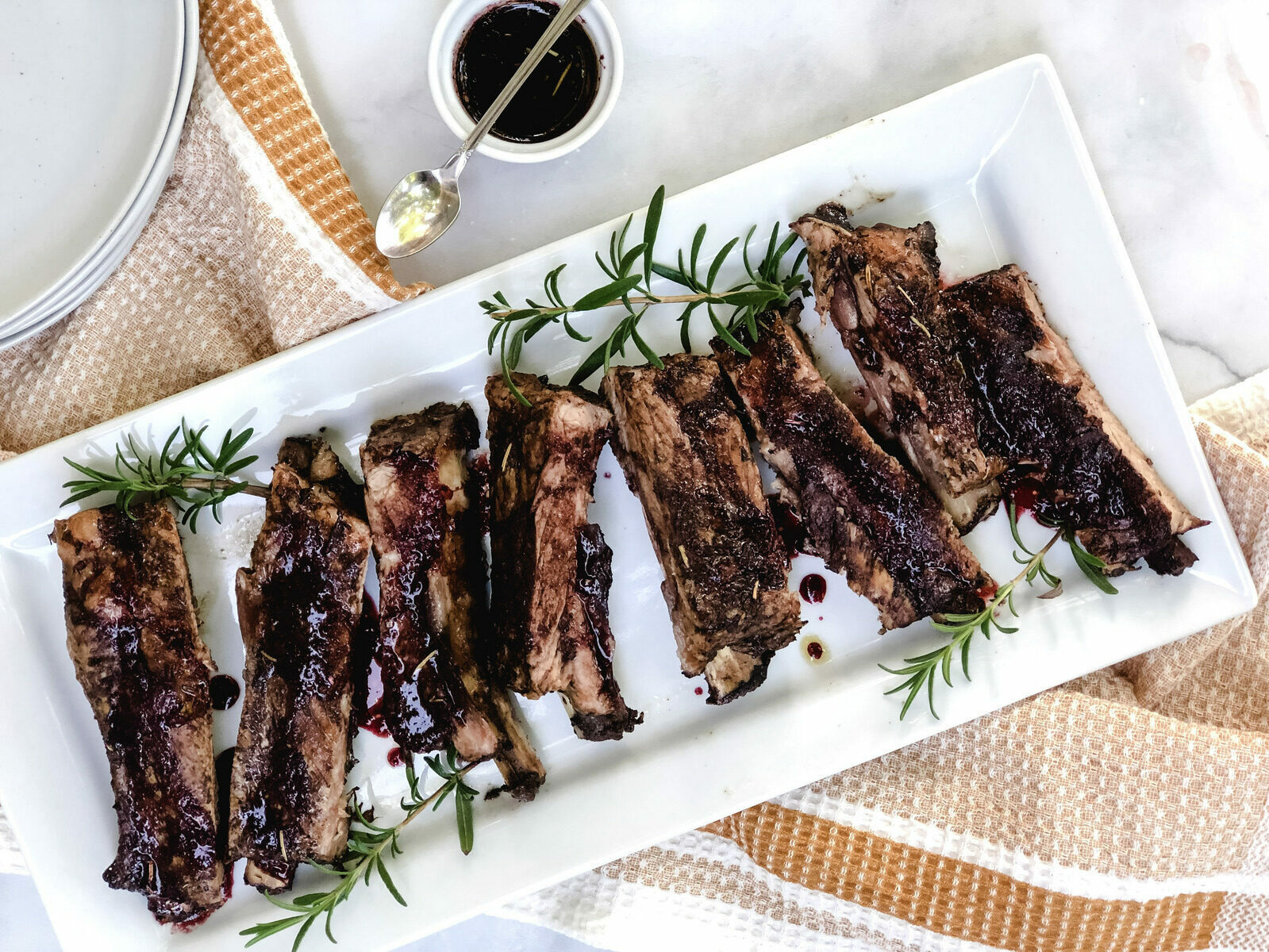 These tender ribs are roasted in a thick blueberry sauce, then broiled for a tantalizing crispy exterior.
Believe it or not, St. Louis Style ribs aren't just deliciously fatty—they're also incredibly good for you. As Dr. Cordain noted, this cut of ribs is one of the richest dietary sources of vitamin K2, and may help prevent diseases like cancer, cardiovascular disease, osteoporosis, and multiple sclerosis.
Wondering how to prepare them? Start with this recipe which has sweet-savory flavors from fresh herbs and a tangy balsamic glaze.
Begin by cutting a rack of ribs in half, then coating with olive oil and black pepper. Add to a skillet and sear them until browned, then add to a baking pan. Next, simmer fresh blueberry juice with balsamic vinegar over low heat until thick. Mix in the herbs, then transfer to the oven. Roast, covered, at low heat for two and a half hours.
Finish your ribs by removing the foil and broiling, until the skin is brown and bubbling. Serve them hot with your favorite Paleo salad and fresh fruit.
Want more ways to use this healthy cut of meat? You can also use a St. Louis style rack in these rosemary tomato pork ribs recipe!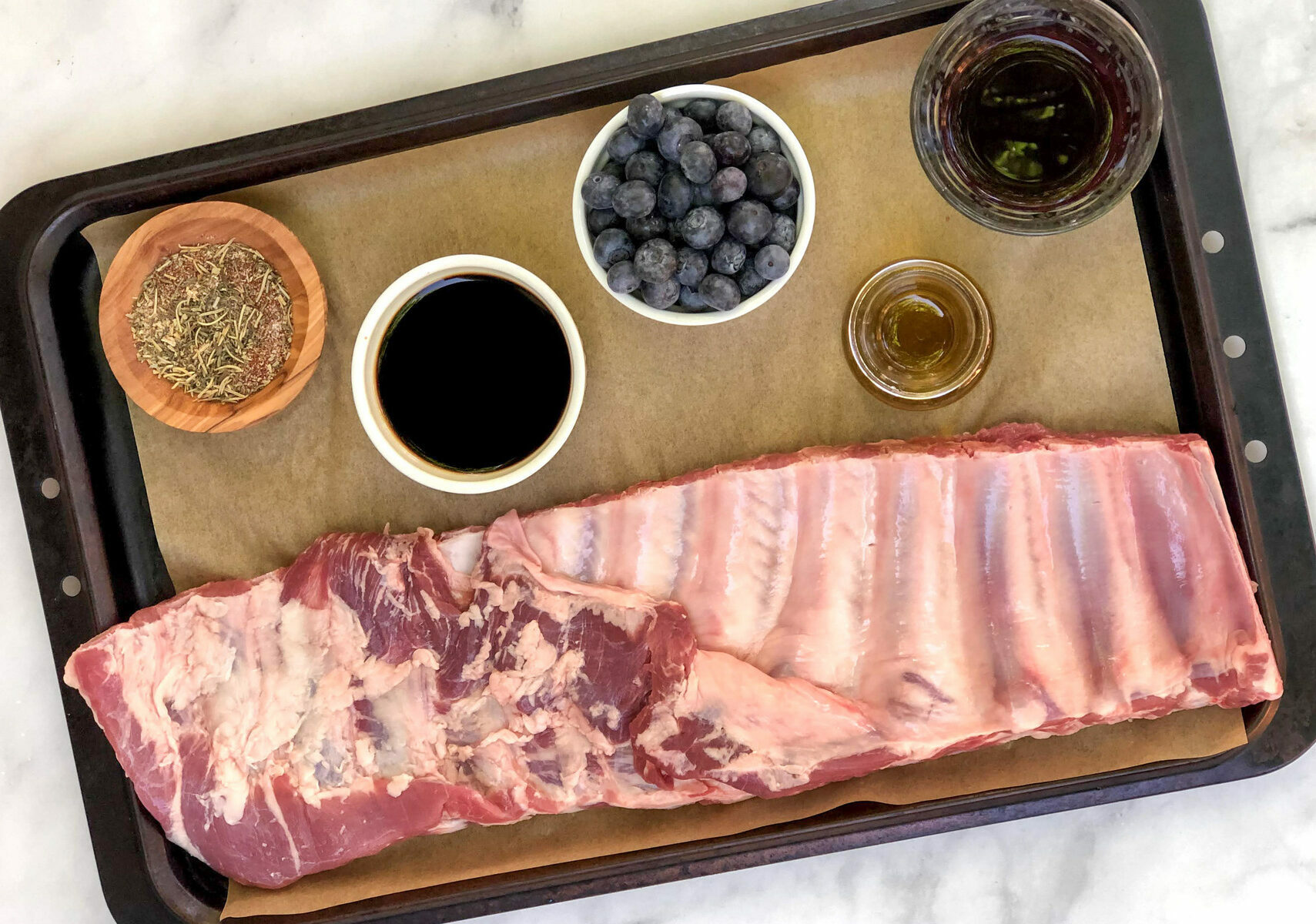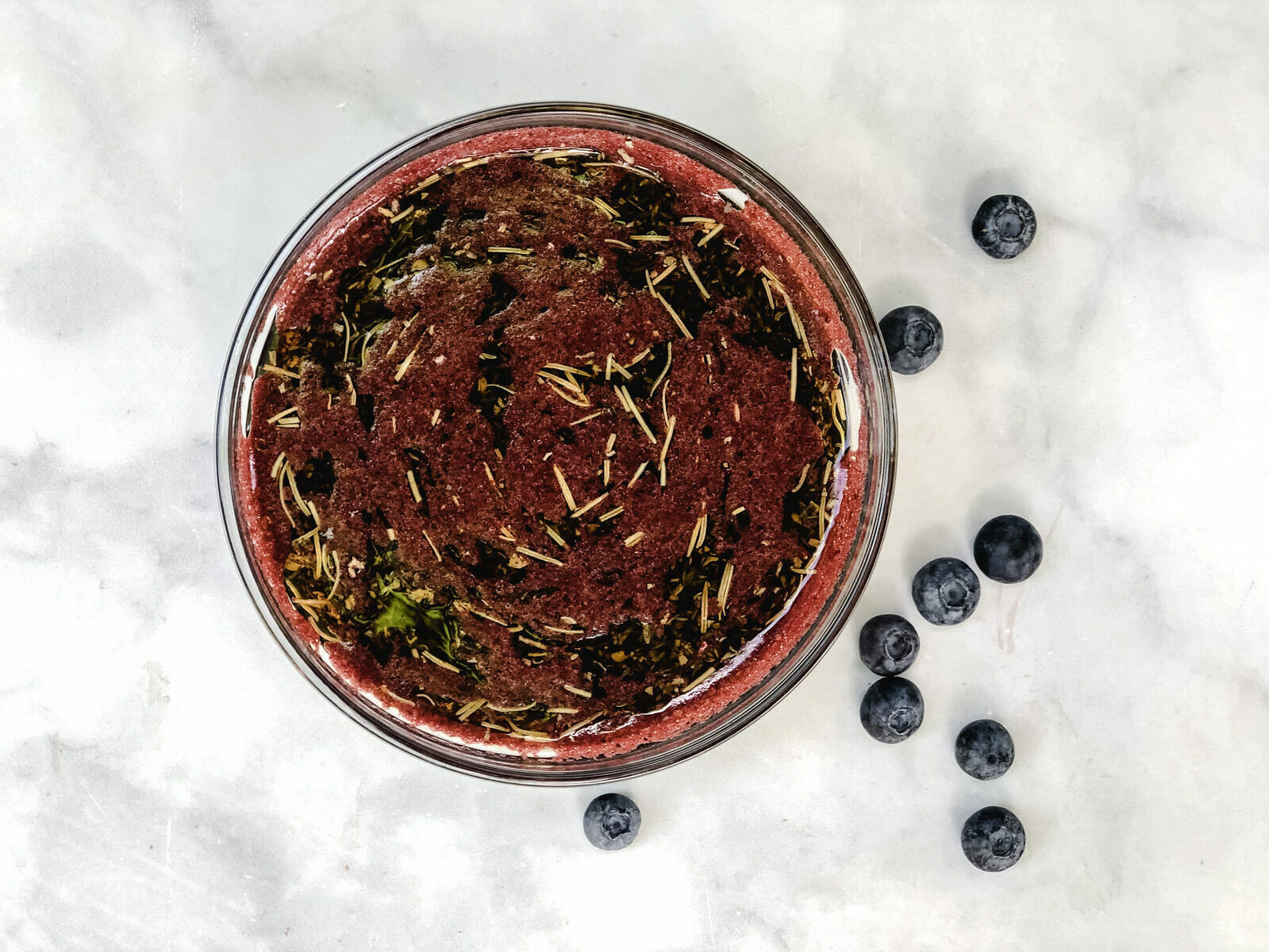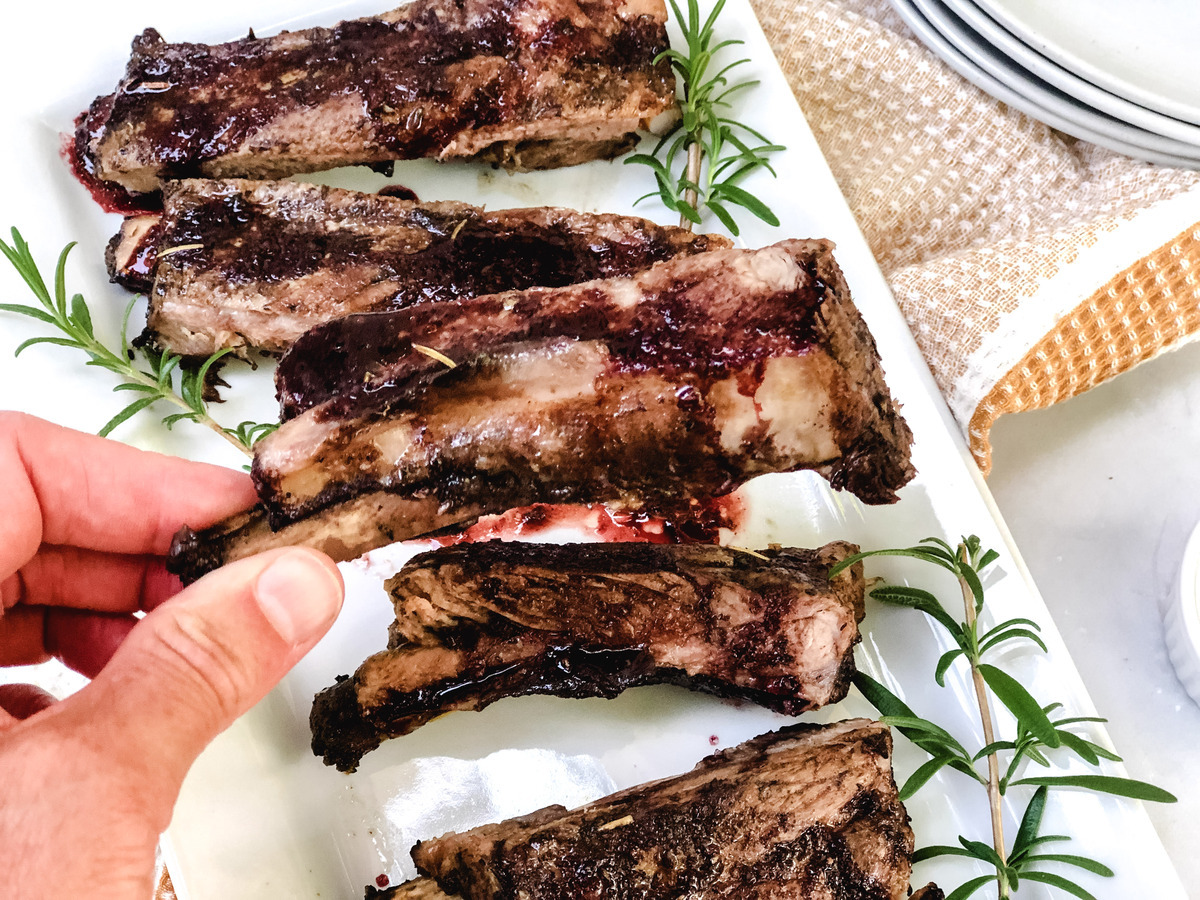 For hundreds of pure Paleo recipes be sure to check out  The Real Paleo Diet Cookbook  and  The Real Paleo Diet Fast and Easy.
Details
Serves:

4

Prep Time:

25 minutes

Cook Time:

2 hours 40 minutes

Total Time:

3 hours 5 minutes
Print this Recipe
Ingredients
1 rack St. Louis style pork ribs

1/2 cups extra virgin olive oil

Coarse black pepper

1 cups juice from fresh blueberries

1/2 cups balsamic vinegar

1/2 cups red wine

1 tbsp fresh rosemary

1 tbsp thyme

1 tbsp sage

1 tbsp smoked paprika

1 tbsp garlic powder
Directions
Preheat oven to 275°F.

Prepare a large rectangular deep baking pan with 3 tablespoons olive oil evenly covering bottom of pan.

Rinse ribs and slice rack in half. Coat both sides of ribs evenly with about 1 tablespoon olive oil and sprinkle with pepper.

Pour 3-4 tablespoons olive oil in large skillet and turn heat to medium/high.

Place each half rack of ribs in skillet and sear until brown on each side, about 2 minutes per side. Remove from pan and place bone side down in baking pan. Set aside.

In medium saucepan, mix blueberry juice and vinegar. Simmer on low heat, stirring frequently until sauce starts to thicken.

Pour into medium sized mixing bowl and add remaining ingredients. Mix all ingredients together and pour evenly over ribs.

Cover pan with foil and place in oven. Cook for 2 ½ hours.

Remove foil and turn oven to broil. Broil ribs until skin begins to brown and bubble, but not to the point of burning.

Remove from heat, slice ribs from rack and serve.