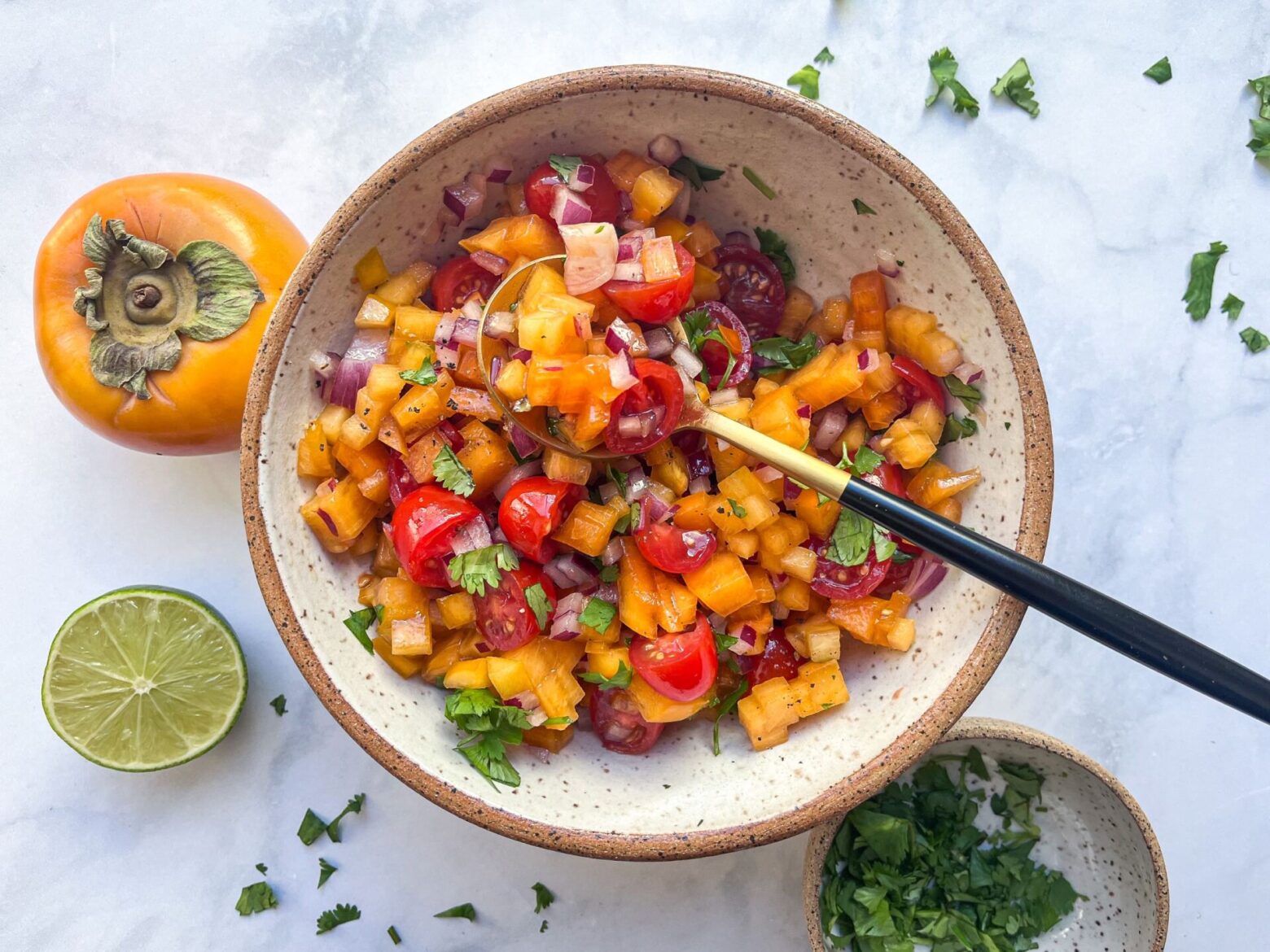 Persimmon Salsa 
Fall in love with persimmons with a zesty and refreshing salsa perfect for sharing with friends and family.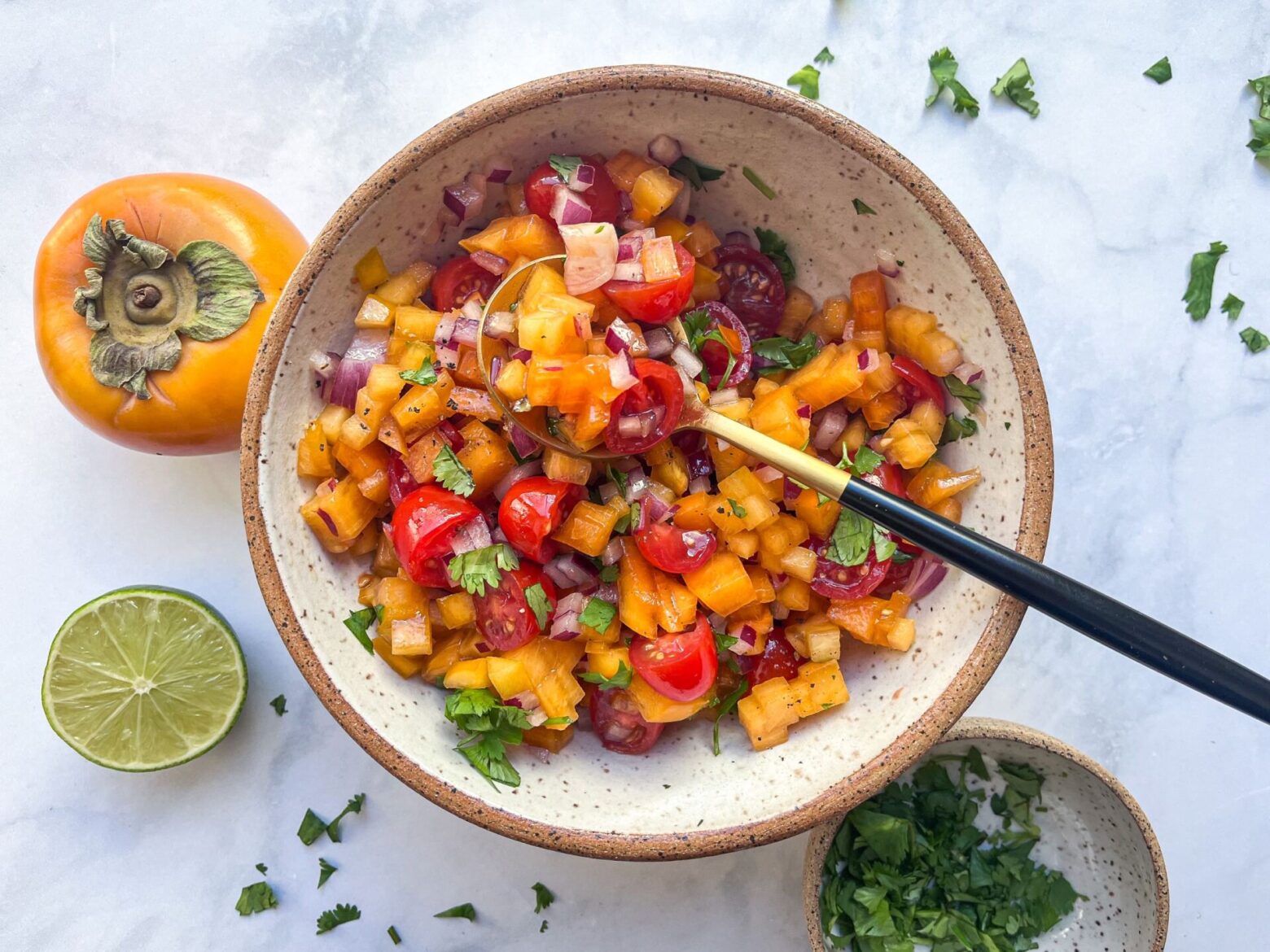 You may see persimmons appearing in grocery stores around autumn time, and if you've never tried one, now's your time. These bright-orange, tomato-shaped fruits are loaded with vitamin A, vitamin C, copper, and manganese, and full of antioxidants and fiber.
Fuyu persimmons are one of the more popular types, and when they are fully ripe, they can taste as sweet as honey and makes a great addition to any dish. However, if you eat a Hachiya persimmon before it's ripe enough, this fruit will taste bitter.
We chopped up a few persimmons and tossed them with onion and cherry tomatoes in a lime vinaigrette dressing for a delicious seasonal salsa that can be enjoyed paired with PaleoFLEX™ Tortilla Chips or raw vegetables. For a fun twist on breakfast, use on top of a frittata, or in place of the peach salsa with these poached eggs.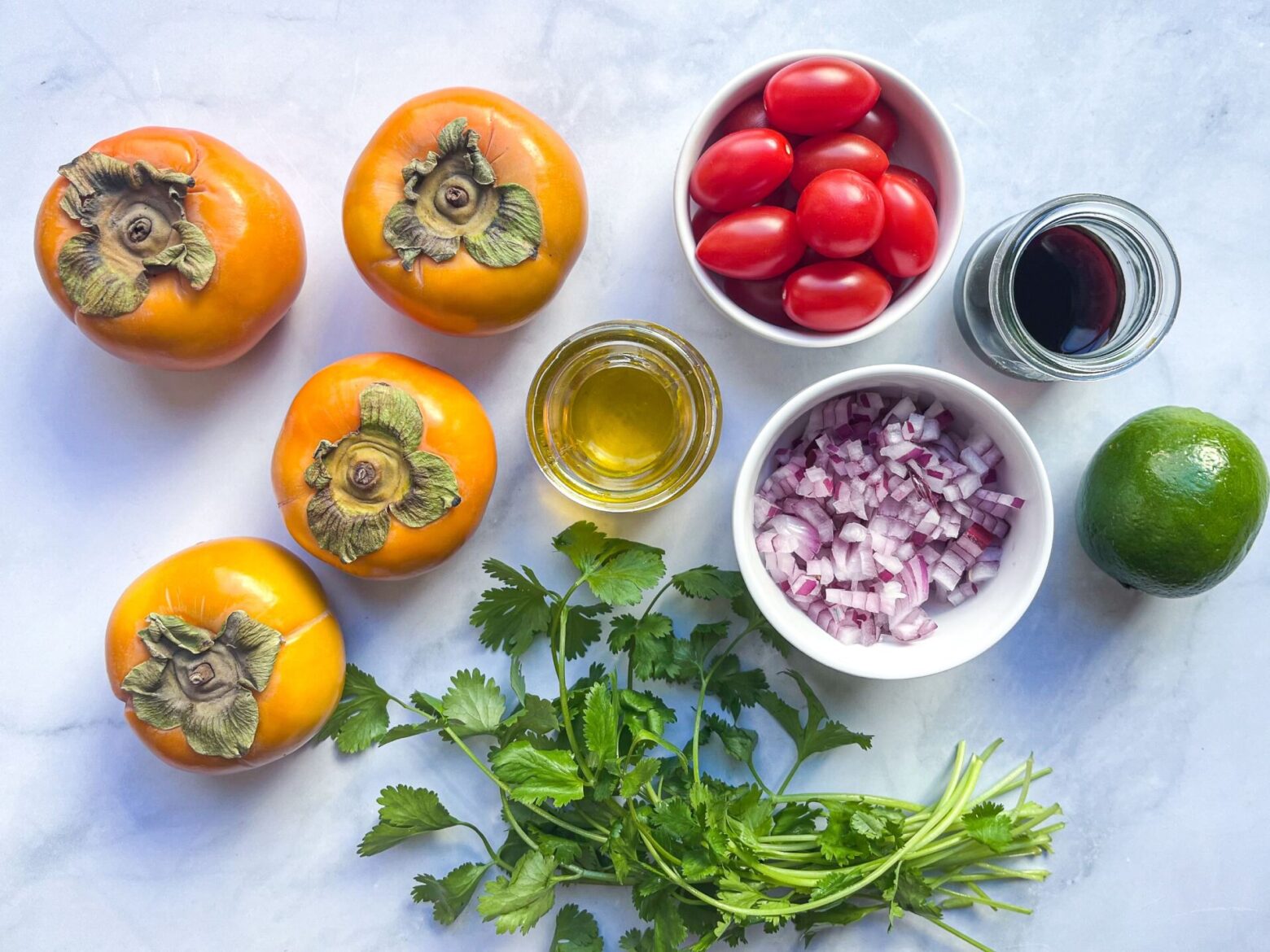 Love our recipes? Make going Paleo even easier and download our 7-Day and 28-Day digital meal plans!
Ingredients
3 tbsp olive oil

1 1/2 tbsp balsamic vinegar

1/2 lime, juiced

1/4 tsp black pepper (AIP - omit)

11 ripe persimmons, diced

1/4 cups red onion, diced

1/2 cherry tomatoes, halved

1/4 cups fresh cilantro, chopped
Directions
In a small bowl, whisk olive oil, balsamic vinegar, lime juice, and black pepper. Set aside for 5 minutes to let the flavors soak.

Gently stir in persimmons, onion, tomatoes, and cilantro until fully incorporated.

Add extra cilantro and black pepper before serving.