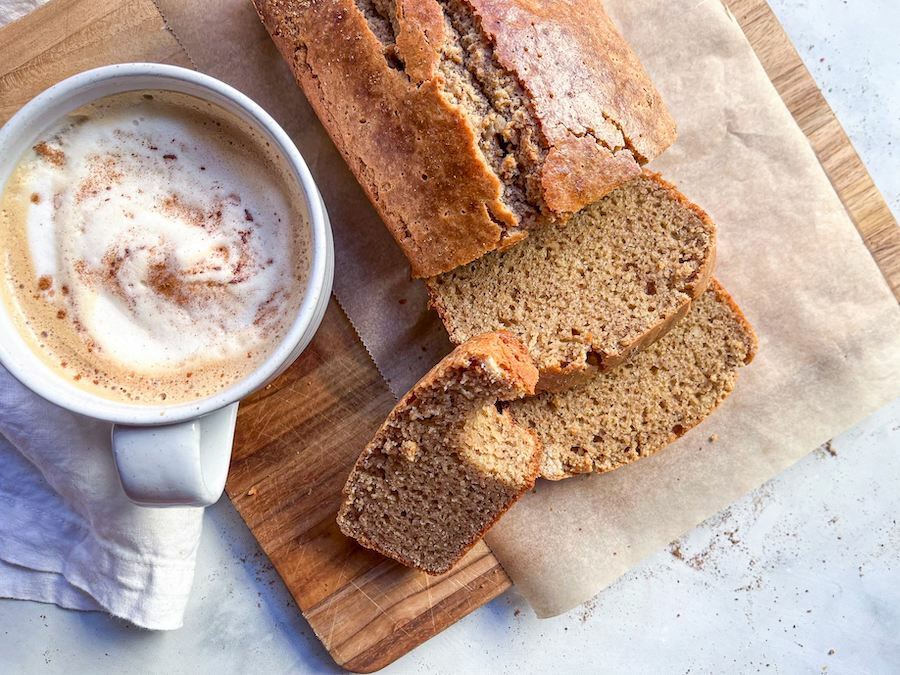 Nothing says holiday nostalgia like a slice of old fashioned gingerbread at Christmastime. If you need a healthier, gluten-free recipe instead of great grandma's, look no further than this PaleoFLEX™ gingerbread recipe!
To make this recipe compliant with PaleoFLEX, we had to make a few adjustments. We don't allow molassess under PaleoFLEX because it's high on the glycemic index, and typically more processed than natural sweetners like maple syrup. To replace the wheat flour, we used a foolproof combination of coconut and arrowroot flours to achieve that light, fluffy slice of gingerbread we're after.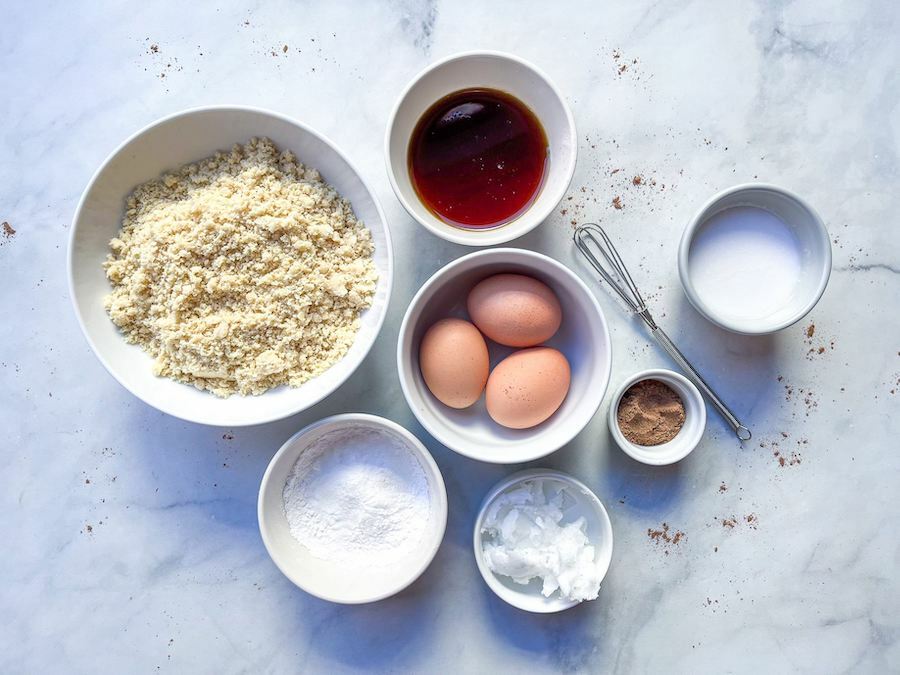 A good loaf of gingerbread is made with lots of holiday spices cinnamon, ginger, allspice and nutmeg. If you like yours a bit more fragrant, add a little more ginger, or give it a dash of cloves.
This gingerbread recipe is a snap to bring together. Simply whisk the wet ingredients in one bowl, and mix the flours and spices in another. Add the wet to the dry and mix until all the flour is incorporated. Pour the batter into a parchment-lined bread pan, then bake 350°F for 45-50 minutes, or until a toothpick comes out clean.
Let your homemade gingerbread cool for at least 10 minutes before slicing and serving. Store leftovers in the refrigerator in an airtight container for up to a week.
Tip: This gingerbread pairs great with a warm mug cup of Paleo hot chocolate!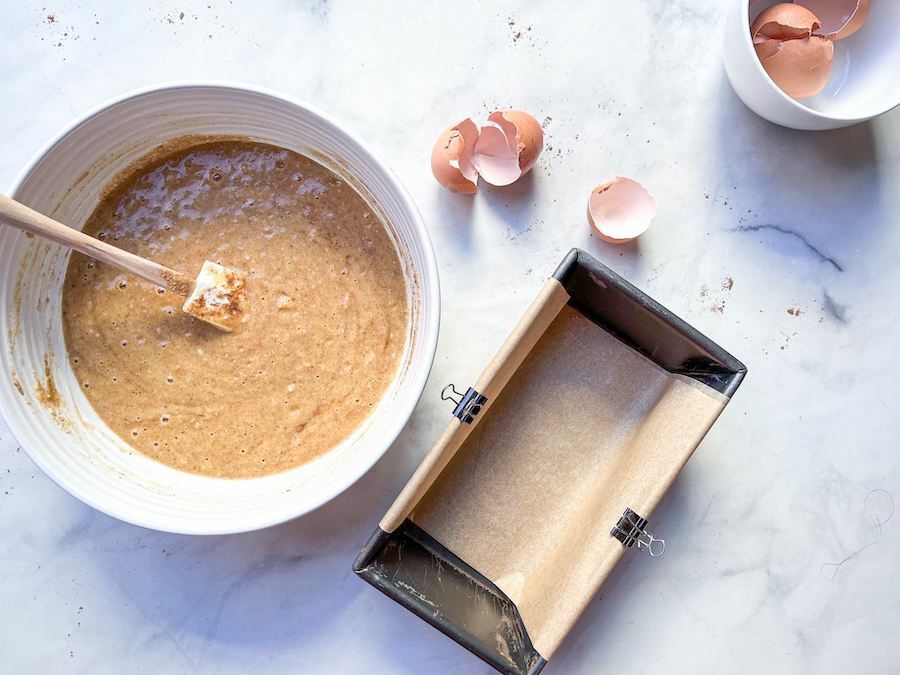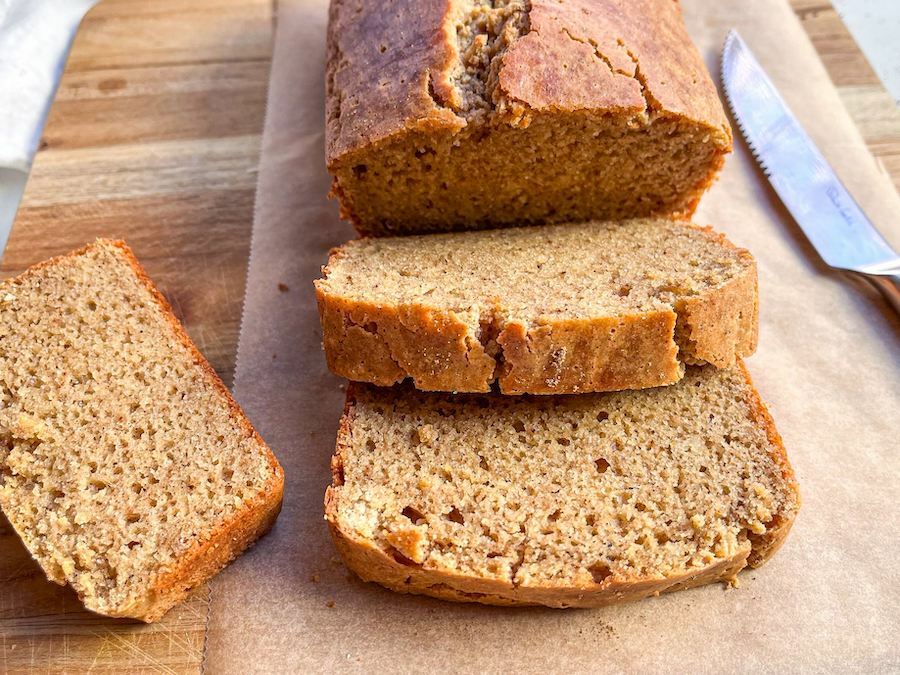 Details
Prep Time:

10 minutes

Cook Time:

50 minutes

Total Time:

1 hour
Ingredients
1/4 cups coconut oil, melted

1/4 cups coconut milk

1/2 cups maple syrup

1 tsp vanilla extract

3 eggs

2 1/4 cups coconut flour

6 tbsp arrowroot flour

1 tsp baking powder

2 tsp cinnamon

3 tsp ground ginger

1/4 tsp allspice

1/8 tsp nutmeg
Directions
Preheat the oven to 350°F and line a bread pan with parchment paper.

In a medium mixing bowl, whisk the melted coconut oil with the coconut milk, maple syrup, vanilla extract and eggs.

In a large bowl, mix the coconut flour, arrowroot flour, baking powder and all the spices. Pour the wet ingredients into the bowl with the dry ingredients and mix well with a rubber spatula.

Pour the batter into the prepared baking pan and bake for 45-50 minutes, or until an inserted toothpick comes out clean.

Let the gingerbread cool for at least 10-15 minutes before slicing and serving.