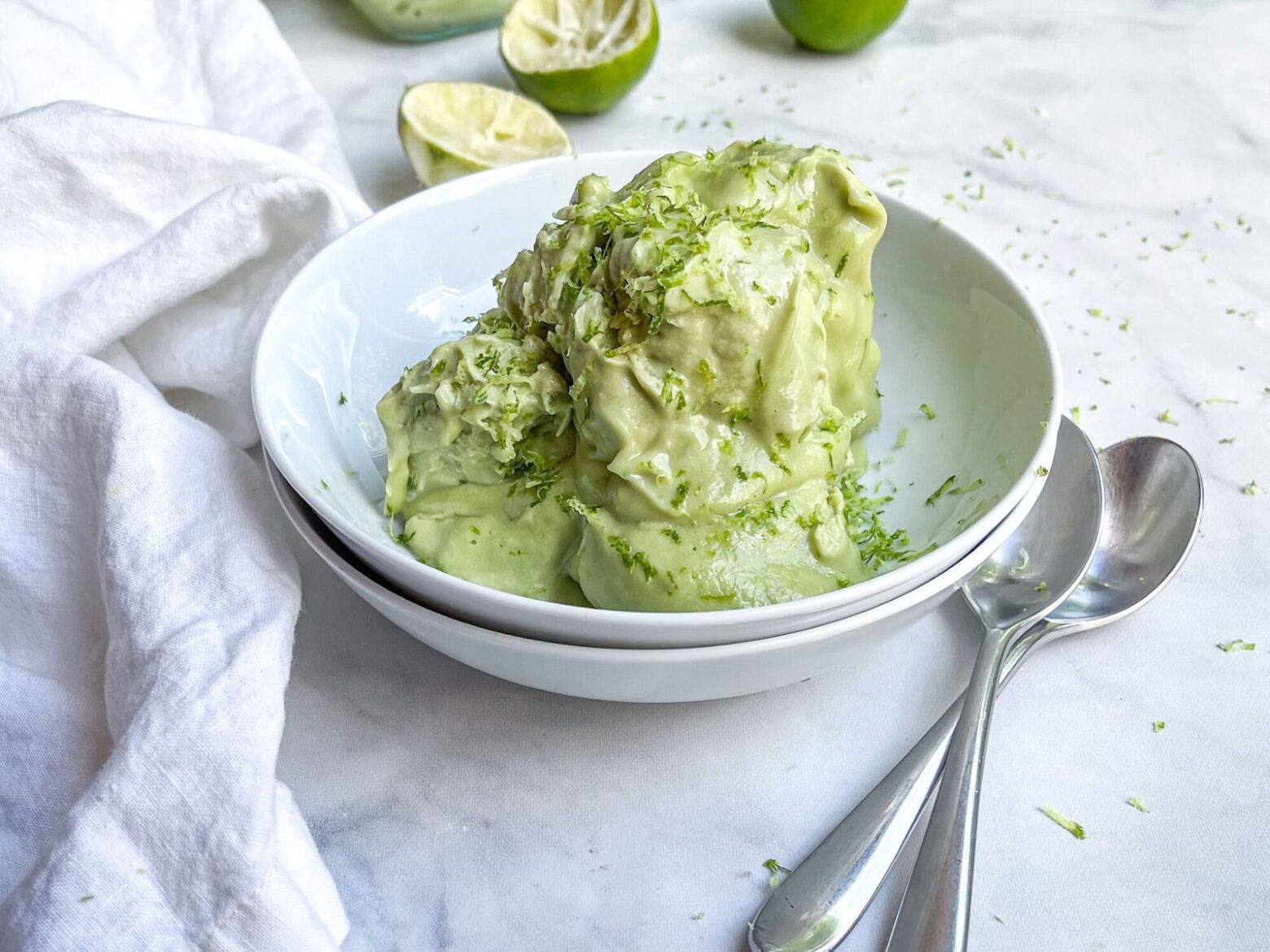 PaleoFLEX™ Coconut Lime Ice Cream

Escape to a tropical oasis with every bite of this PaleoFLEX™ Coconut Lime Ice Cream. It contains a secret ingredient that makes it such a delicious, creamy concoction—avocado!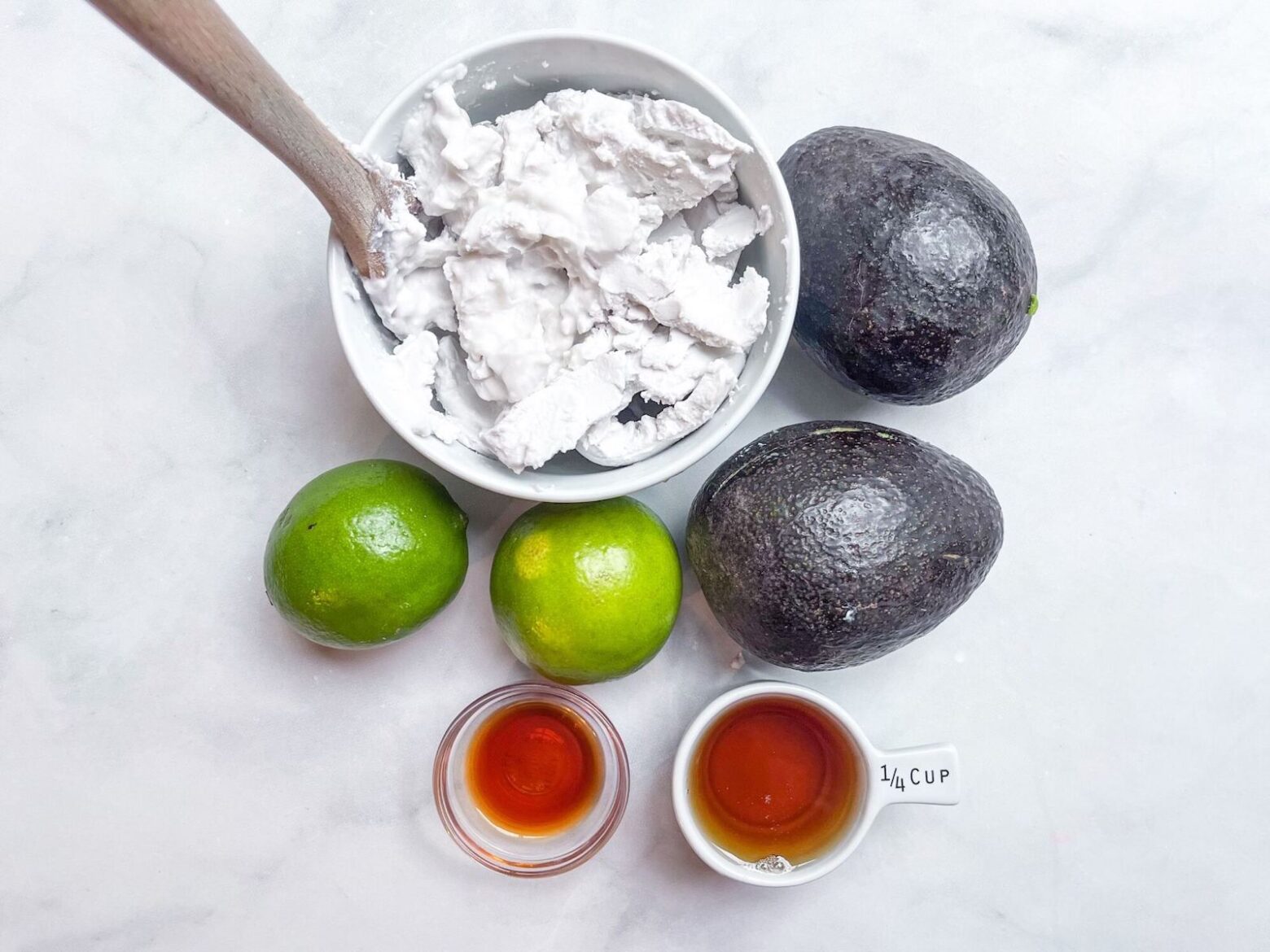 Avocados are rich in healthy fats and aid in lowering cholestrol and inflammation due to their high vitamin E contents. When most people think of eating avocados, they think of throwing them in salads or power bowls, on burgers, or using them to make guacamole. However, the longer an avocado ripens, the sweeter it tastes, making it a great healthy addition to baked goods, smoothies, or even ice cream. 
Preparation for this ice cream recipe takes only 5 minutes, but the true magic happens during the chilling process, which requires either 5 hours in the freezer or an overnight rest. This recipe is perfect for those who don't have much time, but have a sweet tooth and are looking for a healthy alternative.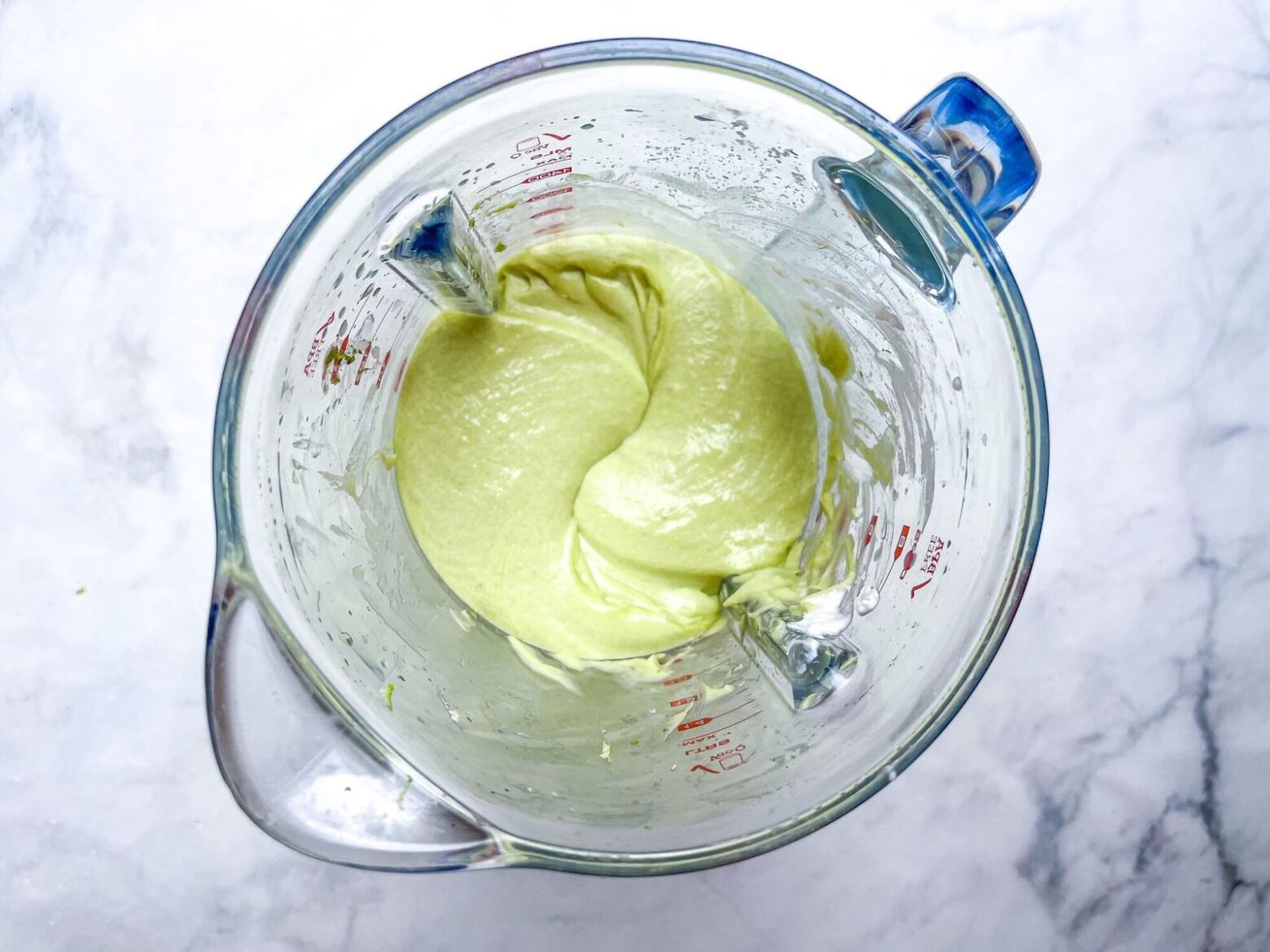 Tip:
Sprinkle with slivered almonds or crushed pecans for a healthy topping. 
This recipe adapted from Clean Eating.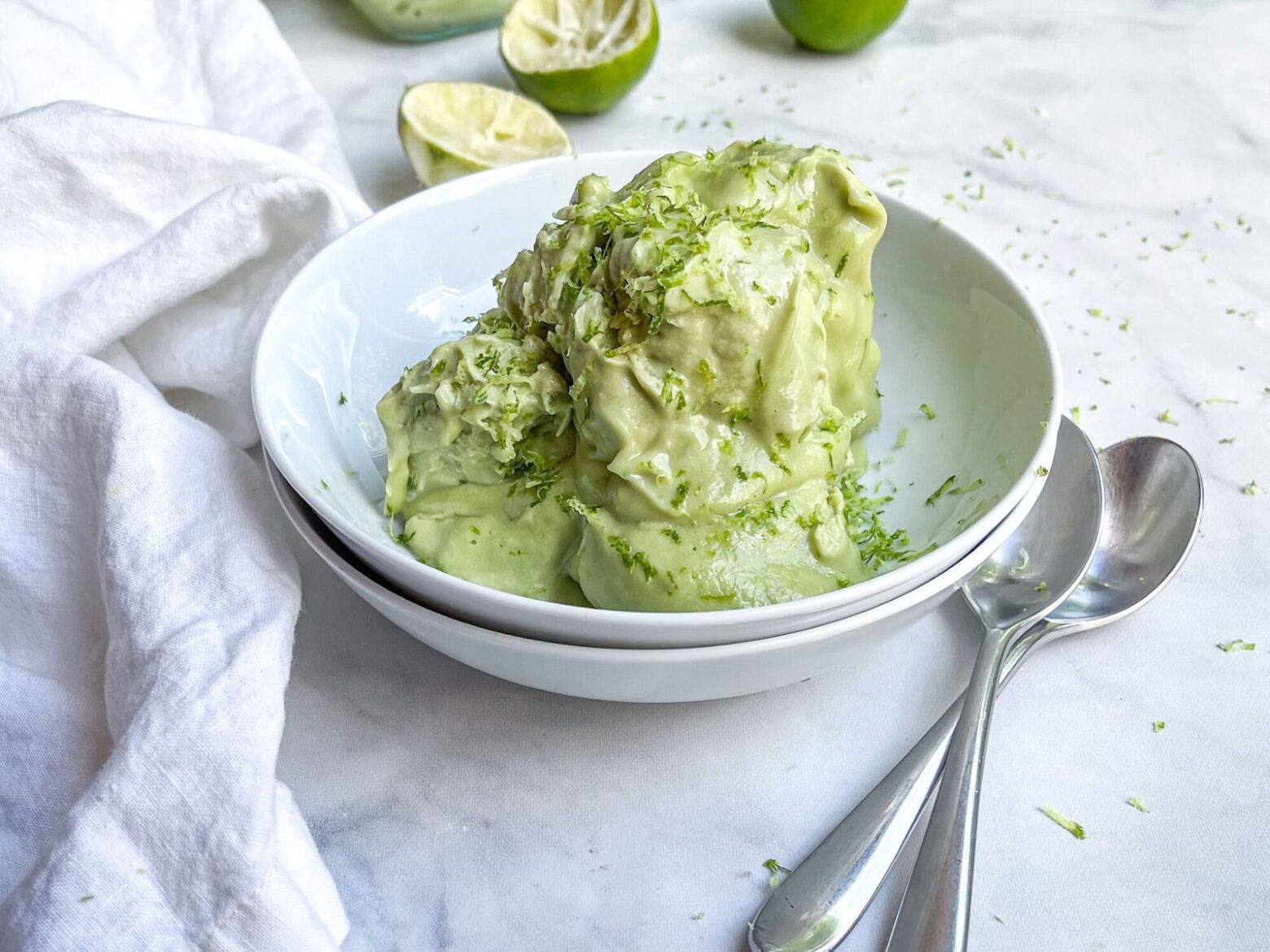 Love our recipes? Make going Paleo even easier and download our 7-Day and 28-Day digital meal plans!
Details
Prep Time:

5 minutes

Total Time:

5 hours 5 minutes
Ingredients
1 can coconut milk, chilled overnight

2 limes, zested and juiced

3 small avocados, peeled and pitted

3 tbsp maple syrup

1 tbsp pure vanilla extract
Directions
In a medium bowl, open the coconut milk and remove cream (cream will have separated from water). Reserve the water for another use.

Using a blender, add coconut cream, half the lime zest, all of the lime juice, avocados, maple syrup, and vanilla extract. Blend on high until well combined and smooth.

Put the cream into a 9 x 5-inch loaf pan or glass tupperware, then sprinkle with remaining lime zest. Cover tightly with a lid and freeze for 4 to 5 hours, or overnight.

Let ice cream rest on the counter for 5 to 10 minutes before serving.