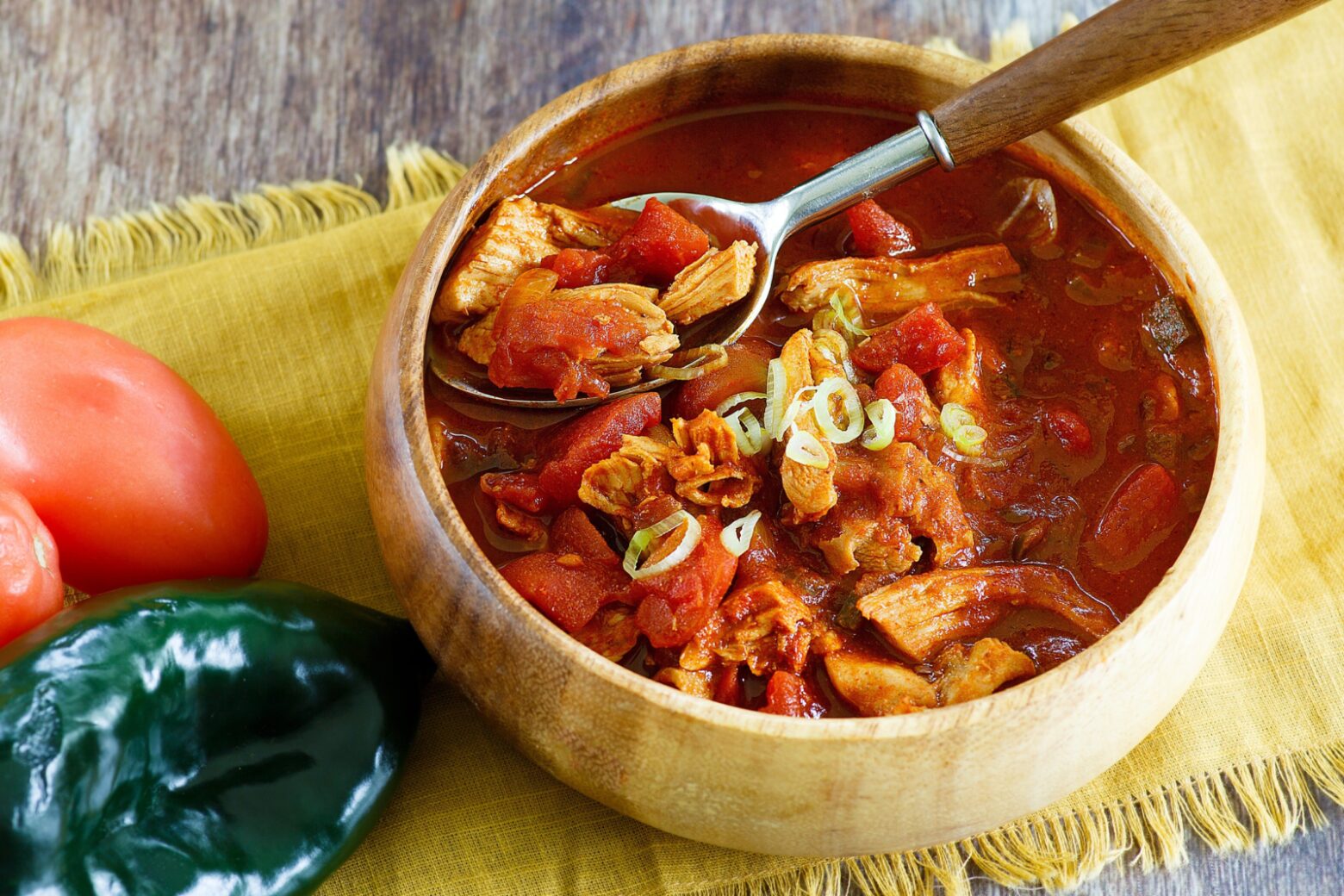 Thanksgiving Special: Paleo Leftover Turkey Chili
The holidays are upon us and there's nothing better than a fresh organic turkey to kick off the celebrations! Unless you are hosting a huge crowd, you will be faced with plenty of leftovers and the age-old dilemma of how to create a meal that will please even your pickiest of diners. This Paleo recipe makes the perfect post-holiday dish that is packed with nutrients. Peppers and spices add a delicious warmth to this classic comfort food.
Check out our Paleo Thanksgiving article for some more healthy recipes!
For hundreds of pure Paleo recipes be sure to check out The Real Paleo Diet Cookbook and The Real Paleo Diet Fast and Easy.
Details
Prep Time:

15 minutes

Cook Time:

35 minutes

Total Time:

50 minutes
Ingredients
2 tbsp avocado or coconut oil

3-4 c shredded cooked turkey

1 large yellow onion, diced

1 poblano pepper, seeded and chopped

4 tbsp tomato paste

3 tbsp chili powder

1 tbsp garlic powder

1 tbsp cumin

2 low/no sodium chicken broth

5-6 fresh tomatoes, diced (or 28 oz. can no salt added diced tomatoes, undrained
Directions
In a Dutch oven or large stock pot, heat oil over medium-high heat for about 1 minute.

Add turkey, onion and pepper and cook 5 minutes.

Reduce heat to medium and add the tomato paste, chili powder, garlic powder and cumin, stirring well.

Add the chicken broth and allow to reduce for 5 minutes.

Stir in the tomatoes and mix well.

Simmer on low heat 20 minutes to allow the flavors to meld.