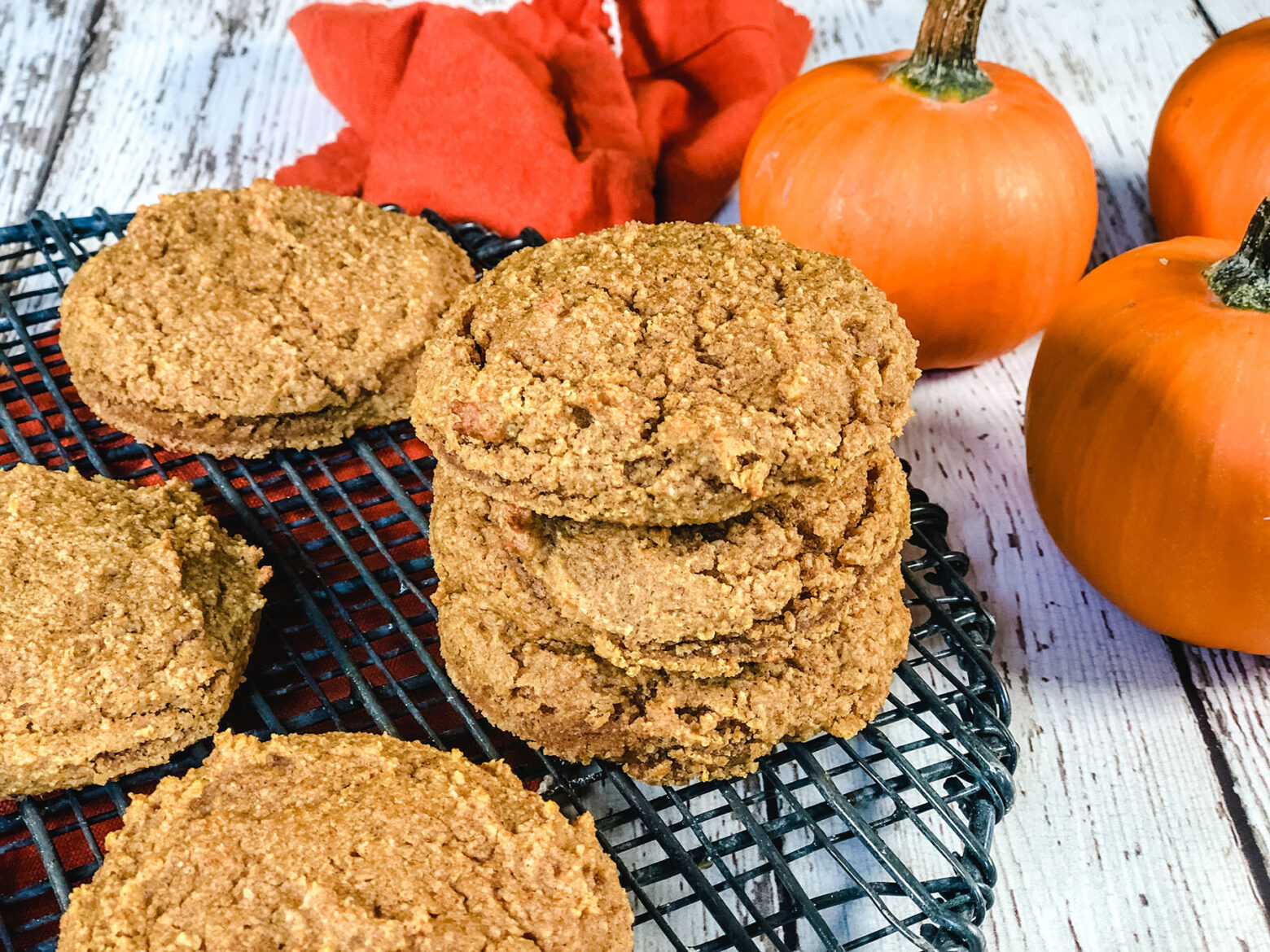 PaleoFLEX™ Chewy Pumpkin Cookies
Skip the candy this Halloween and bake up a fragrant batch of these PaleoFLEX™ pumpkin cookies instead!
If you're looking for a way to use up a little leftover canned pumpkin puree, this easy recipe is a sure winner. It's made with Paleo staples that you probably already have in your pantry.
Instead of white flour, we used a combination of almond and arrowroot flours to create a soft, chewy cookie without the wheat. Plus, we skipped the refined sugars and used just a bit of maple syrup and vanilla to sweeten these cookies naturally.
We recommend using a standing mixer when making these cookies. The dough can be sticky and hard to work with, and a KitchenAid can handle it with ease. If you don't have one, grab a solid wooden spoon and be ready to use some arm muscles!
Start by mixing the dry ingredients in one bowl. In a large standing mixer, whisk the eggs, almond butter, pumpkin puree, maple syrup, and vanilla. To make the almond butter easier to work with you, heat it up a bit to soften it first.
The dough will be sticky, so be sure to chill it for at least 30 minutes to make it easier to work with. When you're ready to bake, use a cookie scoop or a tablespoon to evenly scoop out the dough into 16 cookies. Place on parchment paper-lined baking sheets, and use another sheet of parchment to lightly press down to create a flat cookie shape. Bake for 10 minutes, or until slightly crispy along the edges. Let the cookies cool a bit, then enjoy!
Tips:
Want to add some crunch to these cookies? Mix in ½ cup of chopped pecans to the dough right before chilling.
Use more leftover pumpkin puree to make your own PaleoFLEX Pumpkin Spice Latte!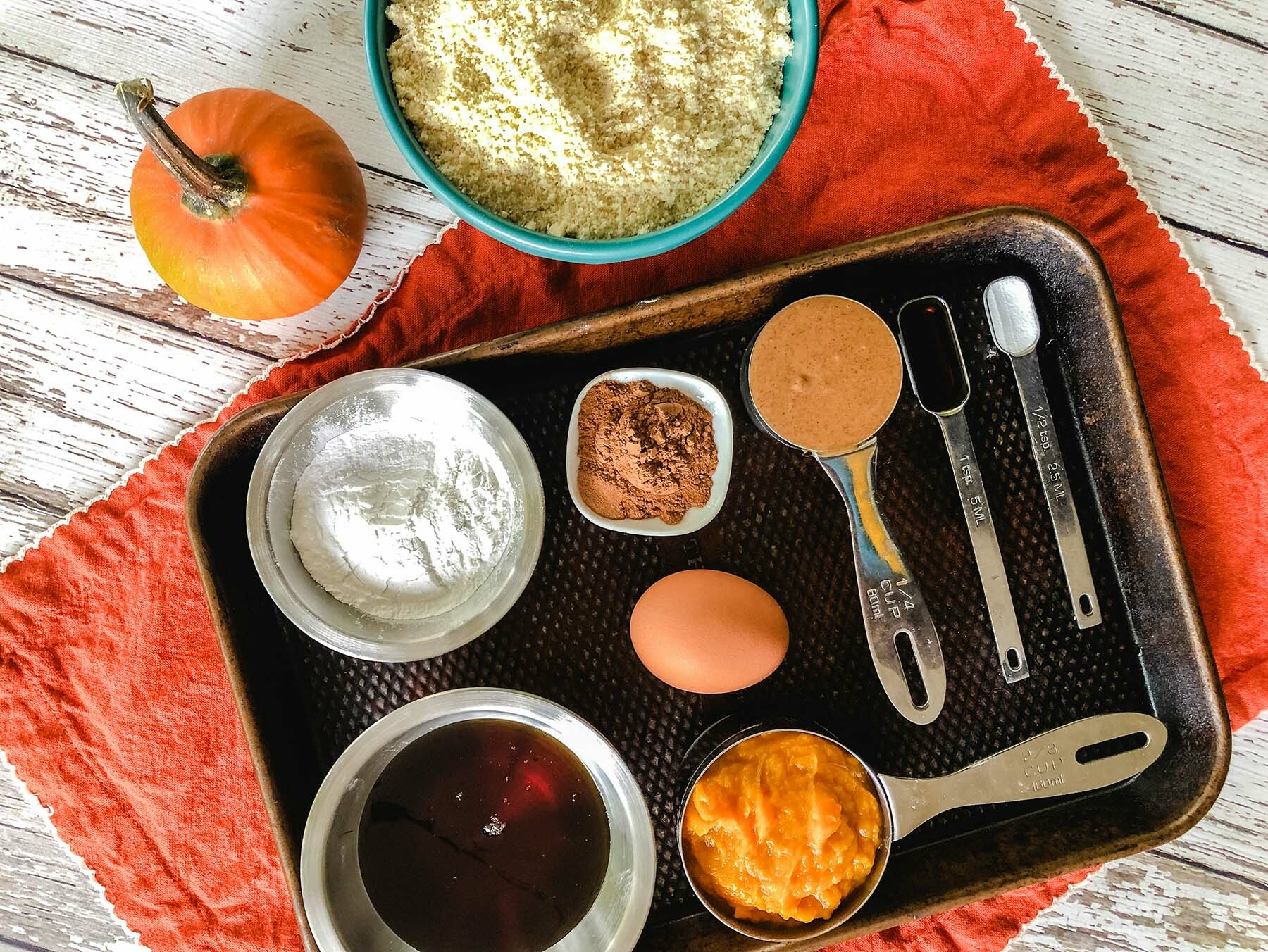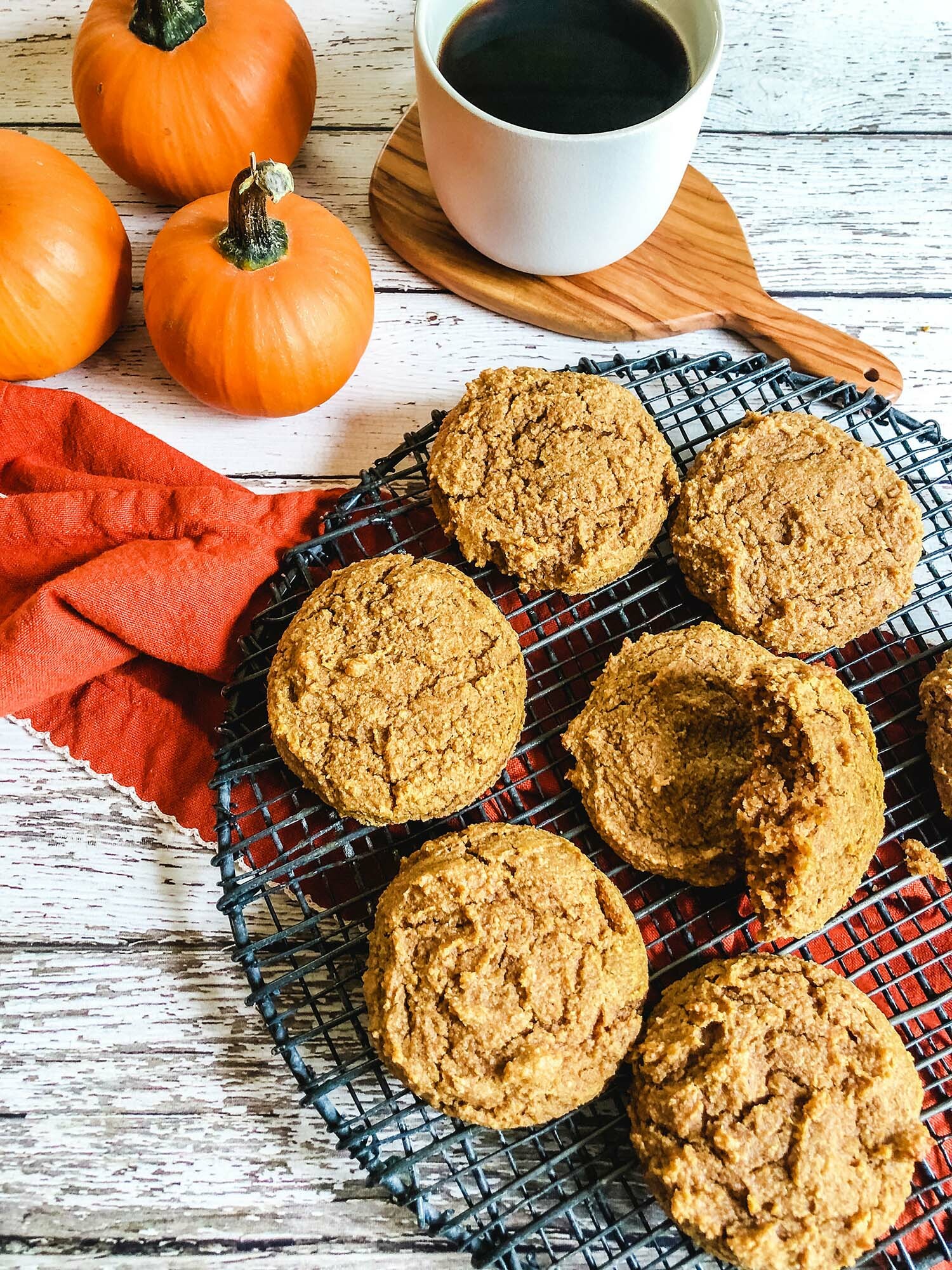 For hundreds of pure Paleo recipes be sure to check out The Real Paleo Diet Cookbook and The Real Paleo Diet Fast and Easy.
Details
Prep Time:

45 minutes

Cook Time:

10 minutes

Total Time:

55 minutes
Ingredients
2 1/2 cups almond flour

1/4 cups arrowroot flour

1/2 tsp baking soda

1 1/4 tsp cinnamon

2 tsp pumpkin pie spice

1 egg

1/4 cups almond butter

2/3 cups pumpkin puree

1/2 cups maple syrup

1 tsp pure vanilla extract
Directions
In a medium bowl, whisk the almond flour, arrowroot flour, baking soda, cinnamon and pumpkin pie spice. Set aside.

In a large standing mixer, use the whisk attachment to beat the egg, almond butter, pumpkin puree, maple syrup and vanilla until smooth.

Add the dry ingredients and use the paddle attachment to mix on low speed, until it's fully combined. The dough will be very sticky. Set in the refrigerator and chill for at least 30 minutes.

While the dough is chilling, preheat the oven to 350°F and line two baking sheets with parchment paper.

Use a cookie scoop or 1 tablespoon to scoop out the dough and set on the prepared baking sheets. Use parchment paper to press down lightly (it will stick if you just use your hands or a spoon!)

Bake for 10-12 minutes. Let it cool on the baking sheet for 5 minutes, then transfer to a cooling rack and cool a few minutes more. Enjoy!