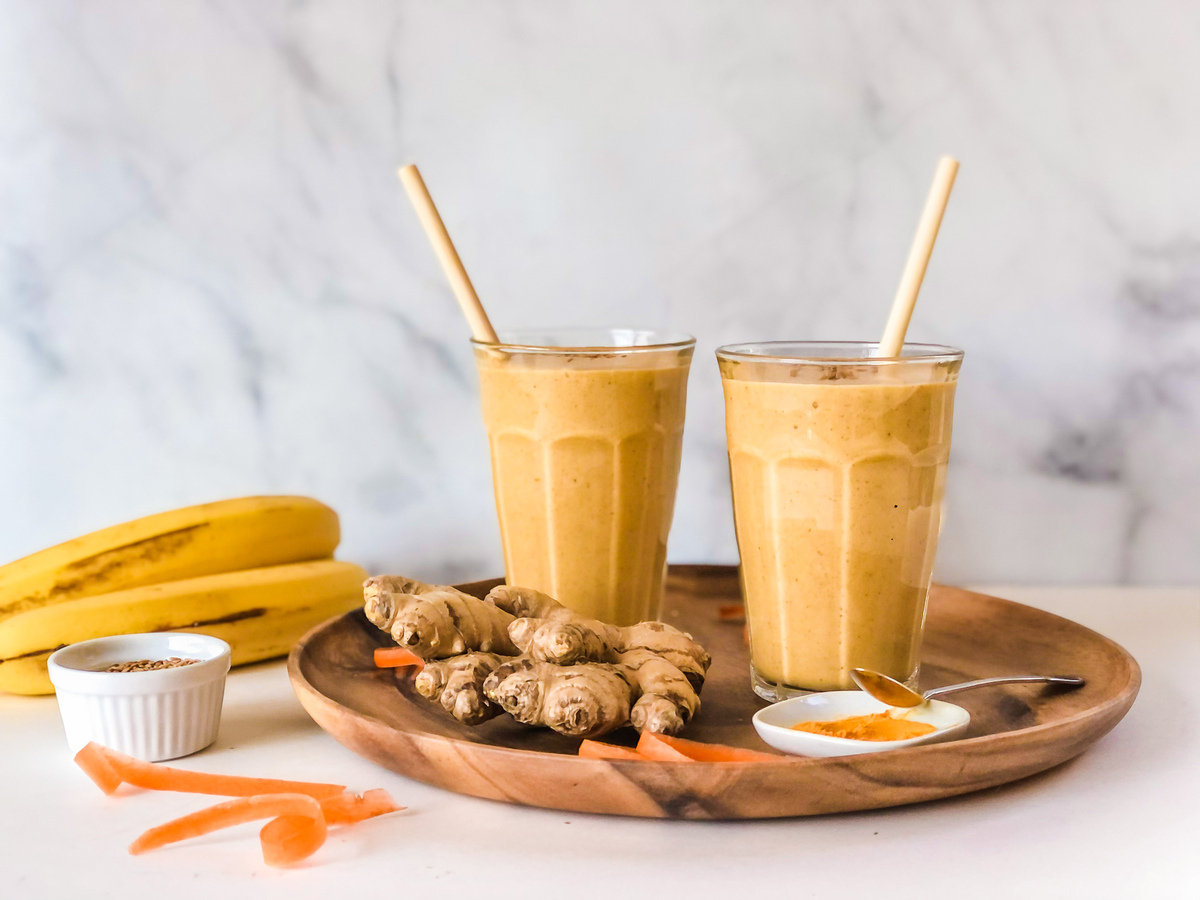 You may have heard of golden milk, which is an Indian drink made bright with anti-inflammatory turmeric. While it's often served hot, we turned this popular drink into an ice-cold smoothie you can enjoy year-round!
We started with a base of creamy coconut milk from the can. However, you can use any dairy-free milk that you prefer, like almond milk or cashew milk. Add a little more if you like your smoothies on the thin side.
To make this golden milk smoothie extra bright, we included carrots alongside the traditional turmeric to bring vivid color and added vitamins. We also added a dash of black pepper to help aid in the absorption of the active compound in turmeric, curcumin.
We also added two bananas to the mix to make the smoothie extra creamy. Be sure to use ripe bananas, preferably frozen and chopped to help them break down easier.
Finally, we spiced this golden milk smoothie up with fresh grated ginger, cinnamon, nutmeg, and almond butter for a zesty, warm combination that your taste buds will love. Blend everything together, then serve cold with flax seeds for garnish. Sip and enjoy!
Tip:
You can keep leftovers refrigerated in jars for up to two days.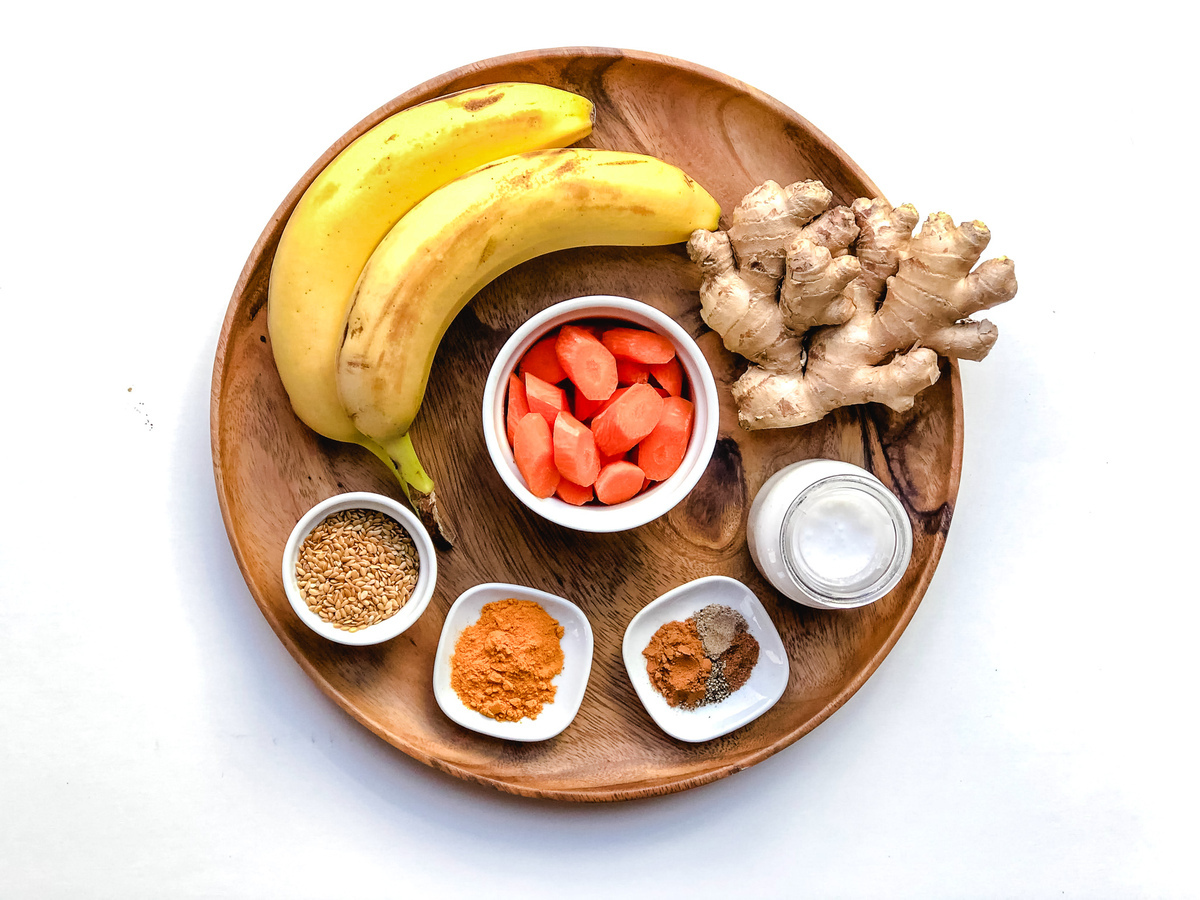 For hundreds of pure Paleo recipes be sure to check out  The Real Paleo Diet Cookbook  and  Real Paleo Fast and Easy.
Details
Prep Time:

5 minutes

Total Time:

10 minutes
Ingredients
2 bananas

2 carrots, chopped

2 cups coconut milk

2 tsp turmeric

2 tbsp fresh ginger, grated

1/4 tsp cinnamon

1/4 tsp black pepper

1/8 tsp nutmeg

2 tbsp unsalted almond butter

1 tbsp flax seeds, for garnish
Directions
Add all ingredients to a blender and process on high speed for one minute, until creamy and smooth.

Pour the smoothie evenly among two glasses and sprinkle with flax seeds. Serve cold.