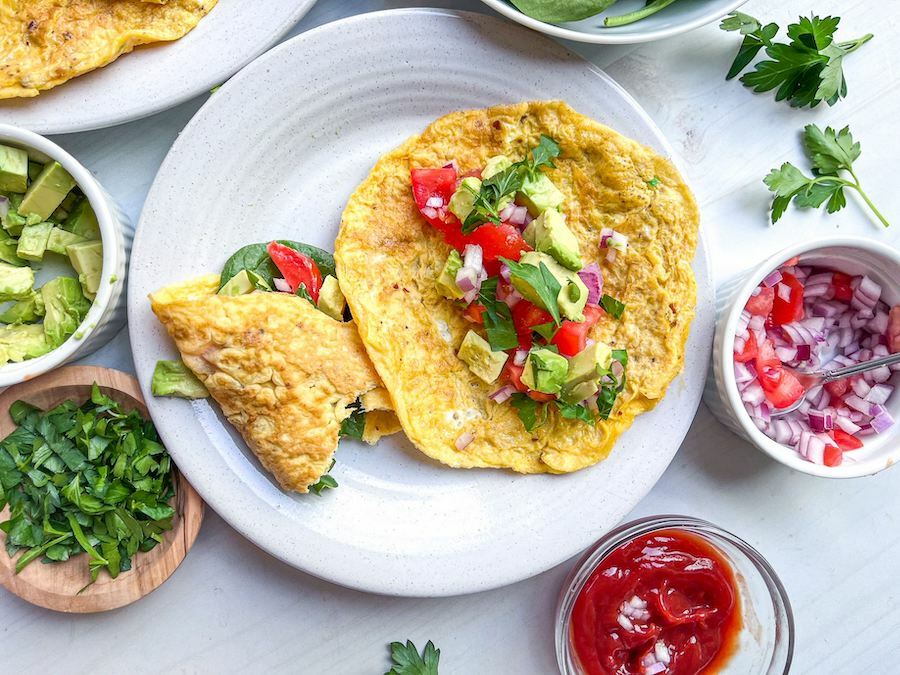 Egg wraps are a fun take on a classic breakfast staple, and this recipe is easy to whip up—like making a crepe, but with much healthier ingredients.
These are great for preparing ahead and can be used as a quick snack or breakfast on the run. They store in the refrigerator for up to five days, and in the freezer for up to six months.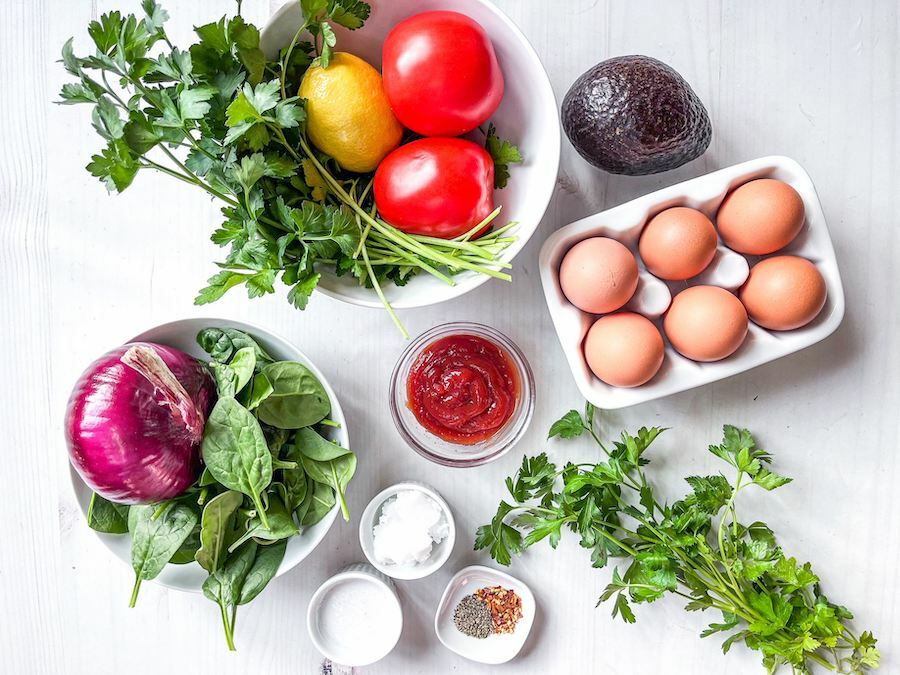 Start by whisking eggs and coconut milk in a small bowl. Meanwhile, heat coconut oil in a skillet, then pour the egg mixture into the pan. Make sure you swirl it around evenly to spread into a thin layer. Don't put too much in—you want it to be thin like a crepe. This will make it easier to wrap after you fill it.
Once the egg starts to set, use a spatula to lift the sides and flip it over. Repeat the process until you run out of batter. When you've finished cooking the wraps, add in the fillings (choose your favorite toppings for a customized meal) and roll them up. Dip in Paleo ketchup, if you like.
Slice in half, or dig into them whole; either way, they are best enjoyed warm.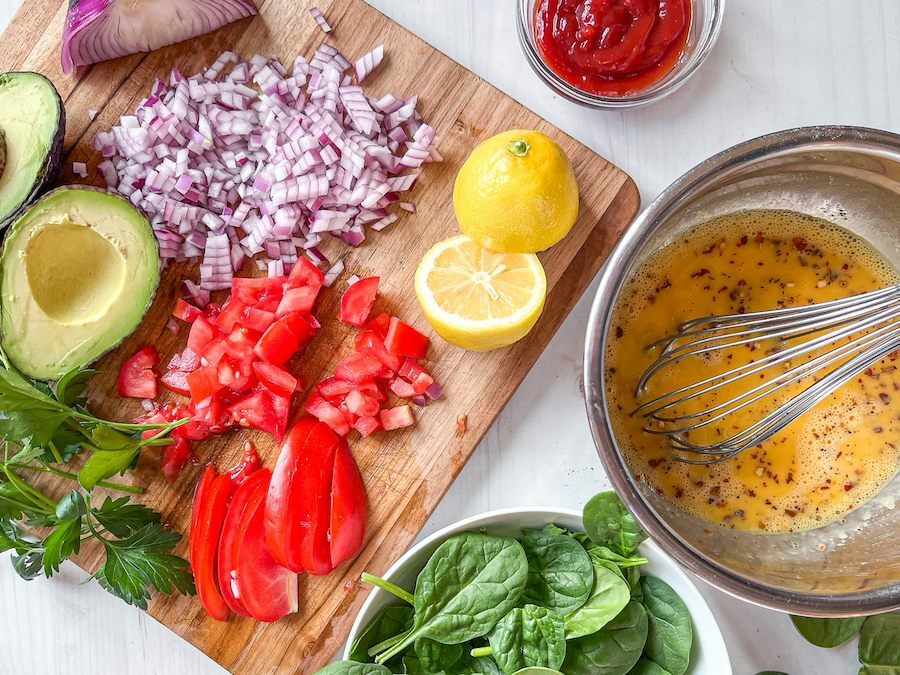 Tips:
Try these variations on fillings: Salmon, Paleo pesto, sautéed mushrooms, red peppers, diced sweet potatoes, avocado, and red onion.
Autoimmune Protocol (AIP) omissions and substitutions are listed in the recipe ingredients.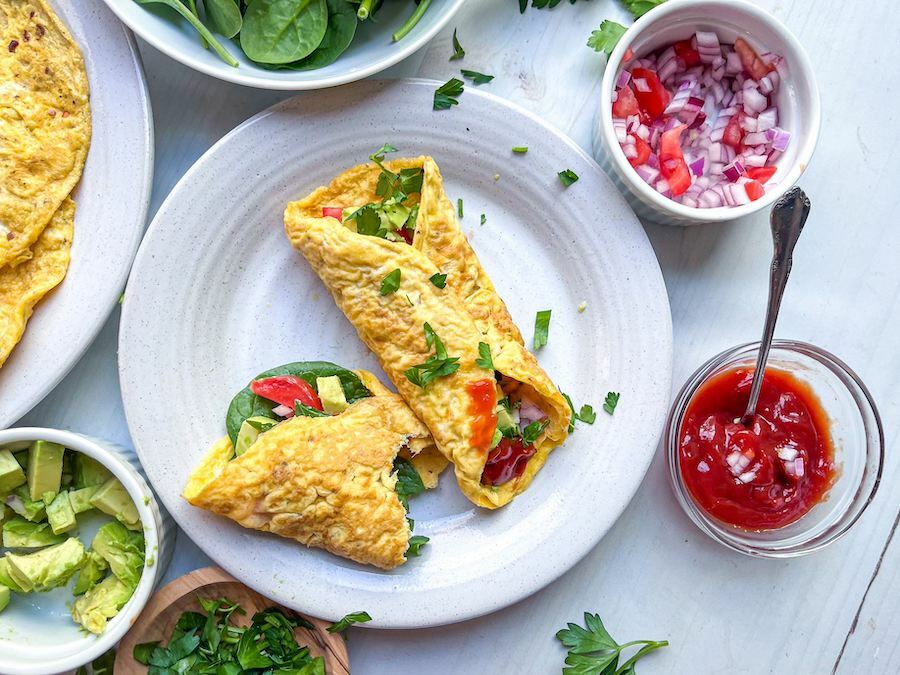 Details
Recipe by: Jess Case
Serves:

4

Meal:

Breakfast
Prep Time:

5 minutes

Cook Time:

10 minutes

Total Time:

15 minutes
Ingredients
1 tsp coconut oil

6 eggs (AIP - omit egg whites)

1/4 tsp red pepper flakes (AIP - omit)

1/4 tsp black pepper (AIP - omit)

1/2 cups tomatoes, diced (AIP - omit)

1/2 cups red onions, diced

1 cups baby spinach

1 avocado, cubed

1/4 cups parsley, for garnish

2 lemon wedges

1/4 cups Paleo ketchup (AIP - omit)
Directions
Heat coconut oil in an 8-inch, non-stick skillet over medium-high heat.

Whisk together eggs, coconut milk, red pepper, and black pepper in a small bowl.

Pour a thin layer of the egg mixture into the pan, then swirl the pan till evenly spread. Try to make it as thin as possible—the thinner the better, and the easier it will be to wrap.

Cook the eggs for about 2 minutes, until they start to brown around the edges and the middle is set. Carefully flip. Cook for another 2 minutes until they're fully cooked in the center.

Transfer the egg wrap onto a plate and repeat the process again until you finish. Add 1 tsp of coconut oil each time you make another egg to prevent it from sticking.

Fill each egg wrap with tomatoes, onions, spinach, avocado, and parsley. If you prefer, top with a squeeze of lemon and dip it in Paleo ketchup.