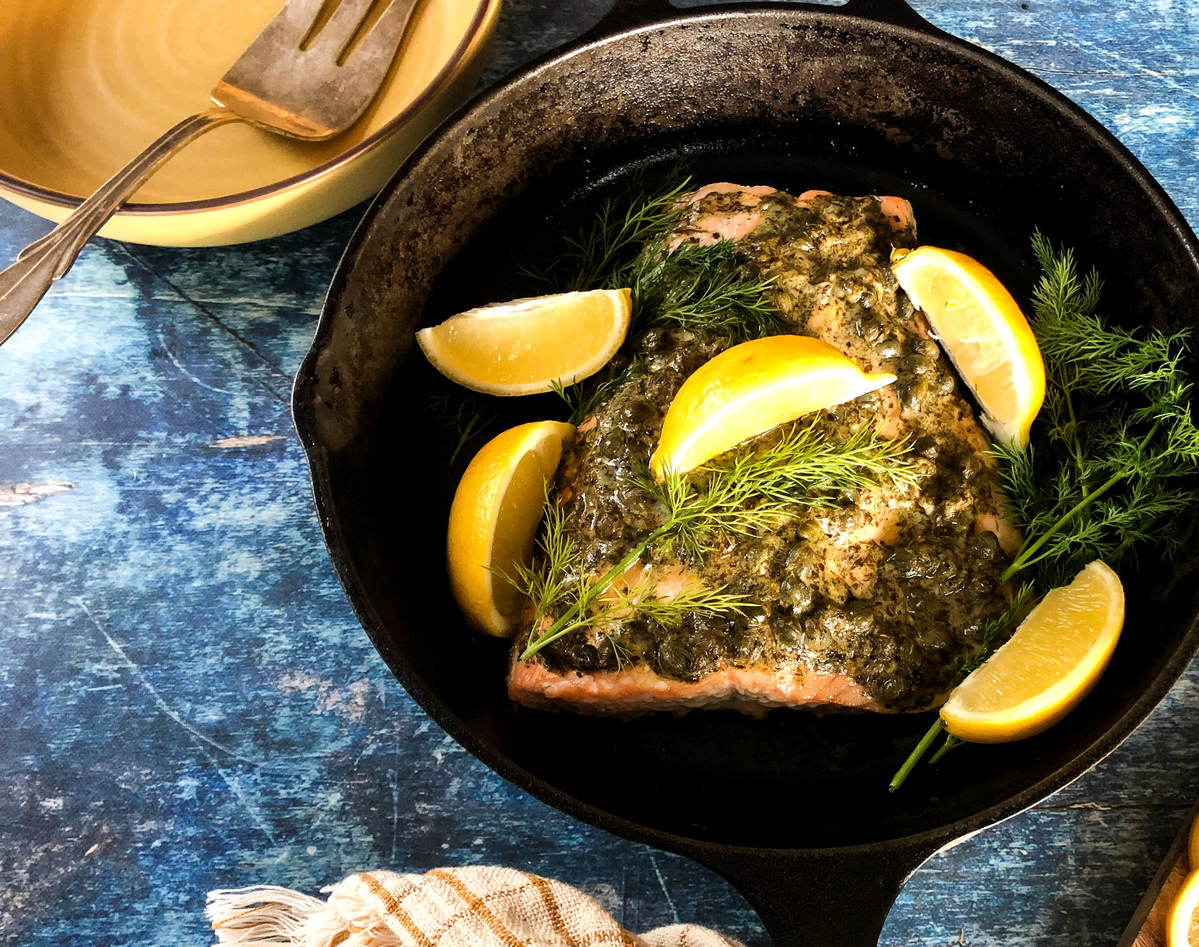 Dijon Mustard Glazed Salmon
This zesty salmon can go from fridge to table in only 30 minutes for an easy dinner on busy weeknights.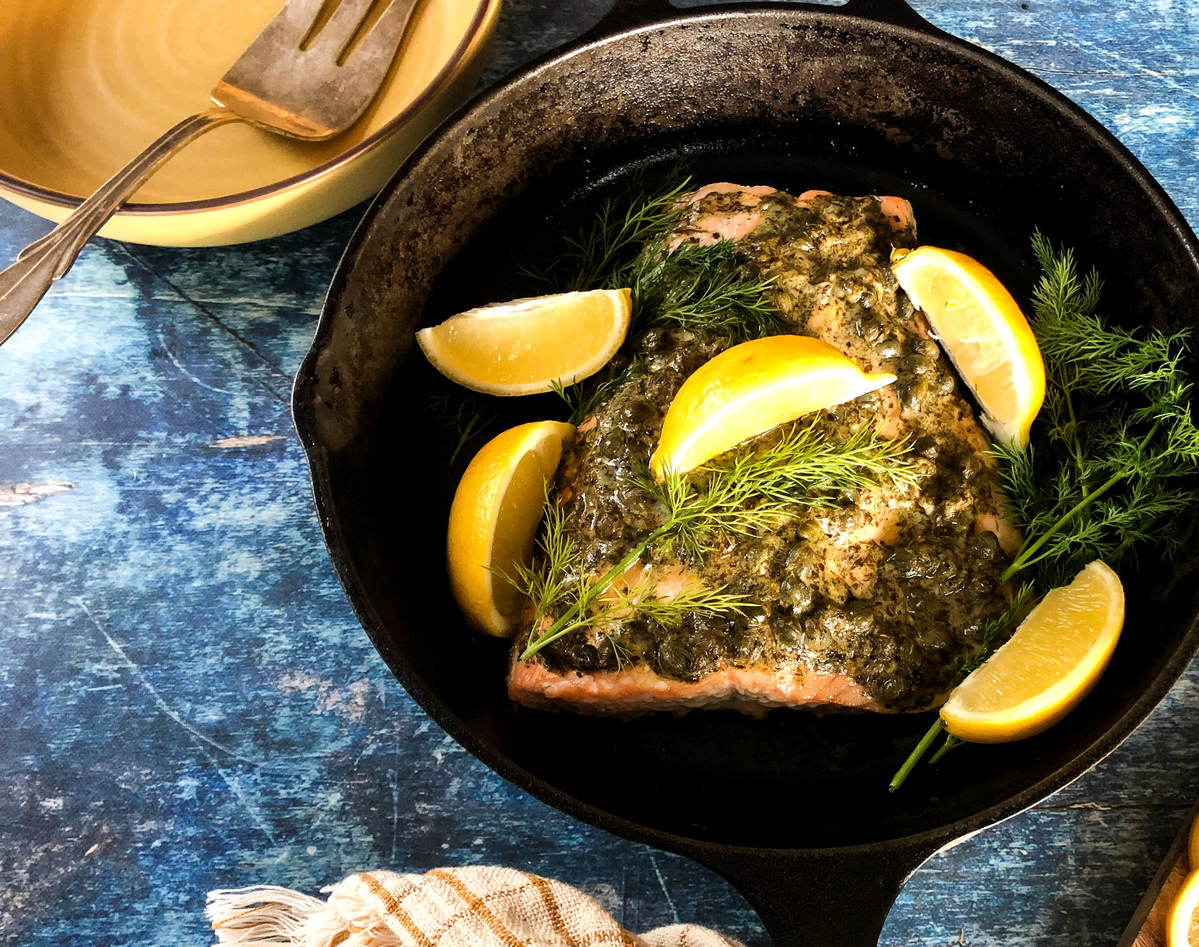 Ready for a zesty weeknight dinner? You can have this easy salmon from fridge to table in about 30 minutes. All you need to do is simmer up a quick sauce using a handful of pantry staples. Then pour over the salmon, bake, and serve!
The glaze of this salmon is made with mustard, olive oil, lemon juice, capers, garlic, and a few spices. If you're in a time crunch and don't want to drag out a cutting board, use garlic powder instead of mincing whole garlic.
Simmer the sauce until thick and bubbly, then pour over salmon fillets. We recommend doing this in a cast iron pan, but any oven-safe pan will work just as well. Bake for 20 minutes at 400°F, and serve alongside your favorite Paleo side!
Tip: You can also grill this salmon. Make the sauce as usual, and set the salmon in a large piece of tin foil. Pour the sauce over the top and fold up the foil to form a pouch, leaving a small hole for air to circulate. Grill for 14-18 minutes, then open the foil and let it cook for another few minutes, until fully cooked.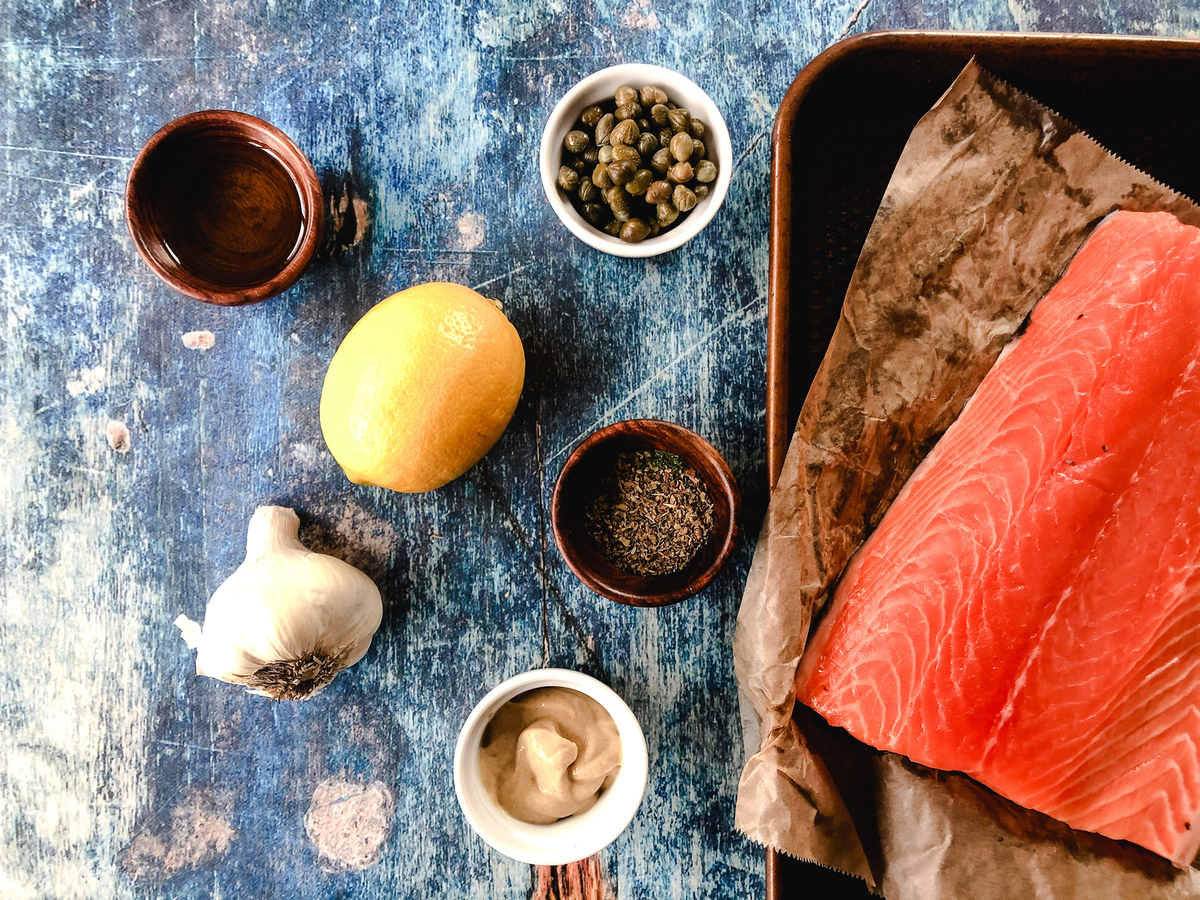 For hundreds of pure Paleo recipes be sure to check out The Real Paleo Diet Cookbook  and The Real Paleo Diet Fast and Easy.
Details
Serves:

2

Prep Time:

5 minutes

Cook Time:

25 minutes

Total Time:

30 minutes
Print this Recipe
Ingredients
4 garlic cloves, minced

1 1/2 lemons, juiced

3 tbsp olive oil

1 tbsp dijon mustard

3 tbsp capers

1 tsp dried basil

1 tsp dried dill

Dash of cayenne pepper

1 lb salmon fillet
Directions
Preheat oven to 400°F.

In a saucepan, combine all ingredients (except the salmon) and bring to a boil over medium high heat. Reduce heat to low and simmer for 5 minutes.

Place the salmon in an oven-safe pan and pour the sauce over the top. Bake for 20 minutes.