What to Eat This Week: December, Week 1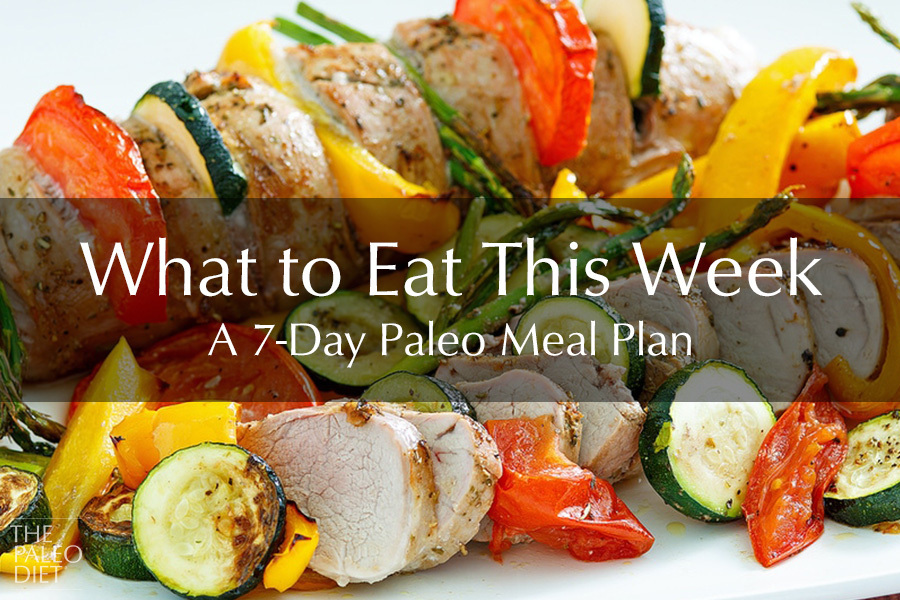 Is meal planning starting to feel like a chore? This week, we're going to save you time and money by batch cooking a lot of chicken to feed us throughout the week. It may not be as exciting as a brand new meal each day, but if you're looking for practicality over variety, this week is going to wow you with its simplicity.
You can cook either chicken breasts or thighs, in any way that's easy for you. I'm going to use my Instant Pot to cook 10 chicken breasts on high pressure for 12 minutes, then allow for 8 minutes of natural depressurization. At the end of the cook time, use a meat thermometer to verify that it's fully done (for chicken, at least 165ºF). Let your chicken cool a bit before storing in the fridge in an airtight container. This will save you so much time this week!
---
Monday
Are Mondays as chaotic for you as they are for me? Shortcut this One Pan Chicken Marsala recipe by using your precooked chicken, which will bring the prep time down to just 30 minutes. Skip the chicken sauté at the beginning, and move straight to cooking the mushrooms in a bit of olive oil. Then simply add the chicken at the end of the dish to heat it through.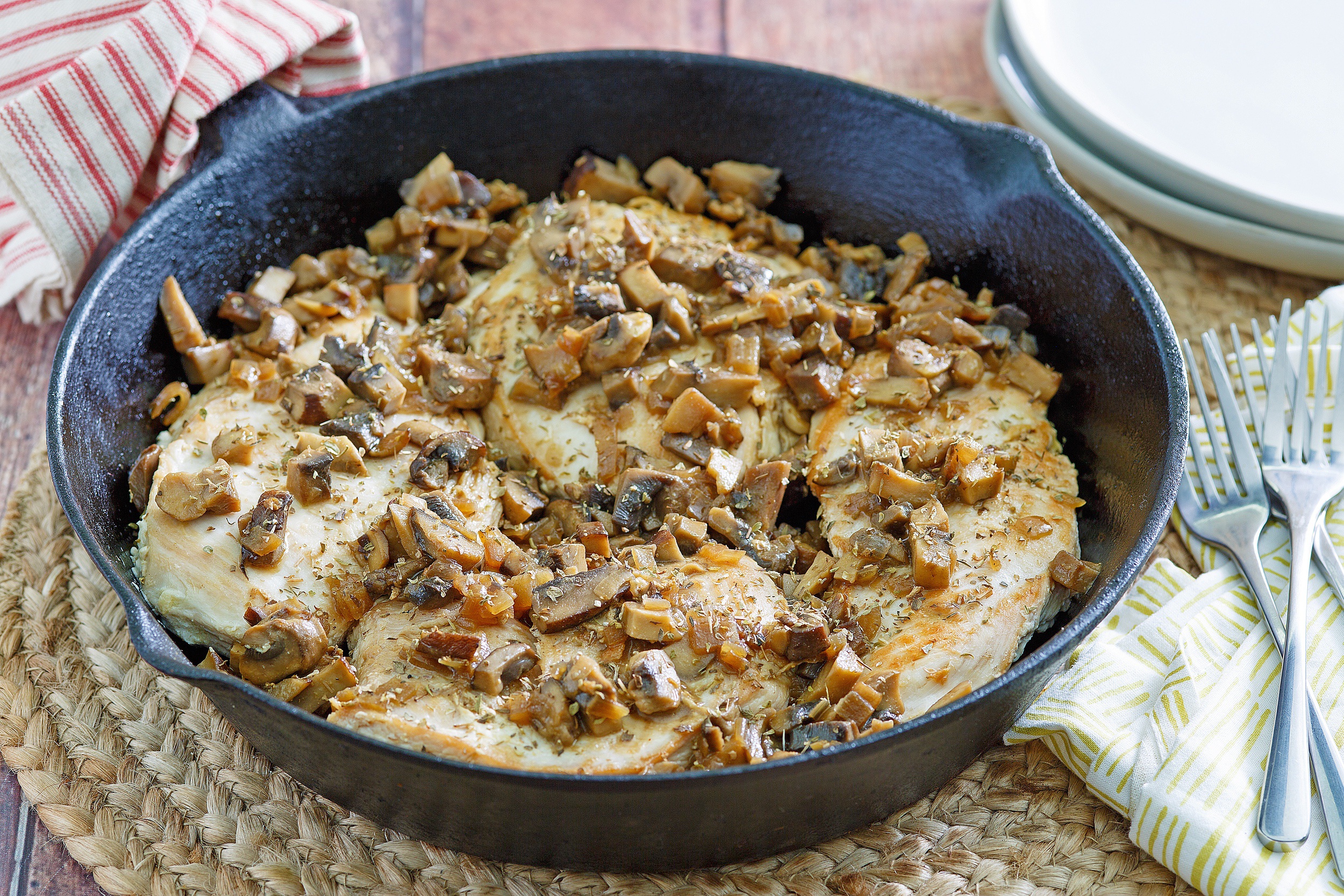 ---
Tuesday
Breakfast for dinner is always a hit in my house. Tonight, these Poached Eggs in Chicken Broth with Mixed Vegetables is a quickly prepped dish that provides rich nutrition without feeling too tough to tackle at the end of a day. You can add some chopped chicken to the mix if you like!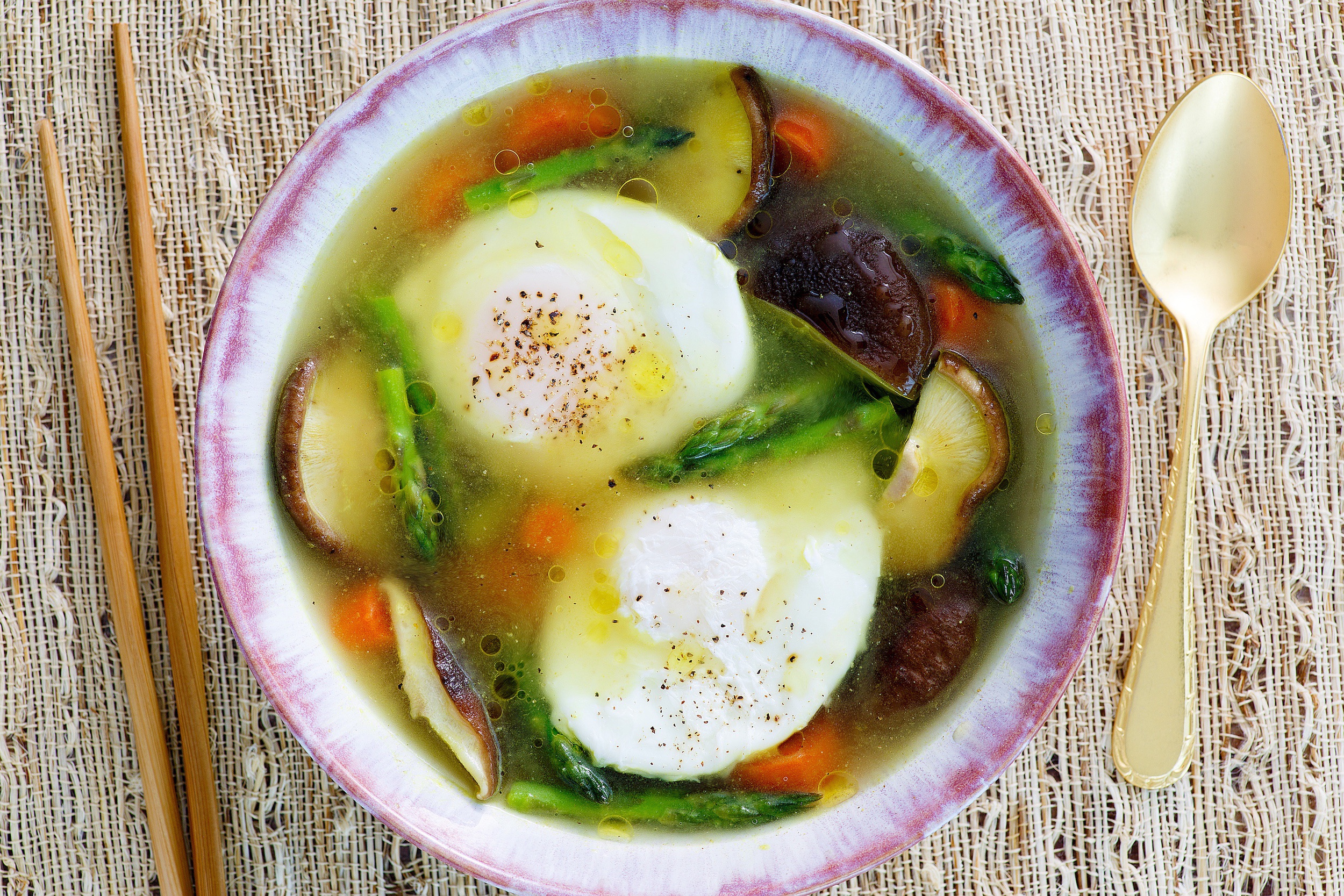 ---
Wednesday
Today we're going to serve chicken with this Brussels Sprout Salad. Your side dish is the main dish tonight as we showcase Brussels with some dried cranberries you might have on hand from Thanksgiving, all tossed in a tangy dressing. If you need tips for reheating your chicken so it doesn't come out dry, try these tips—and finish it off with a nice topping of salsa or olive oil and herbs.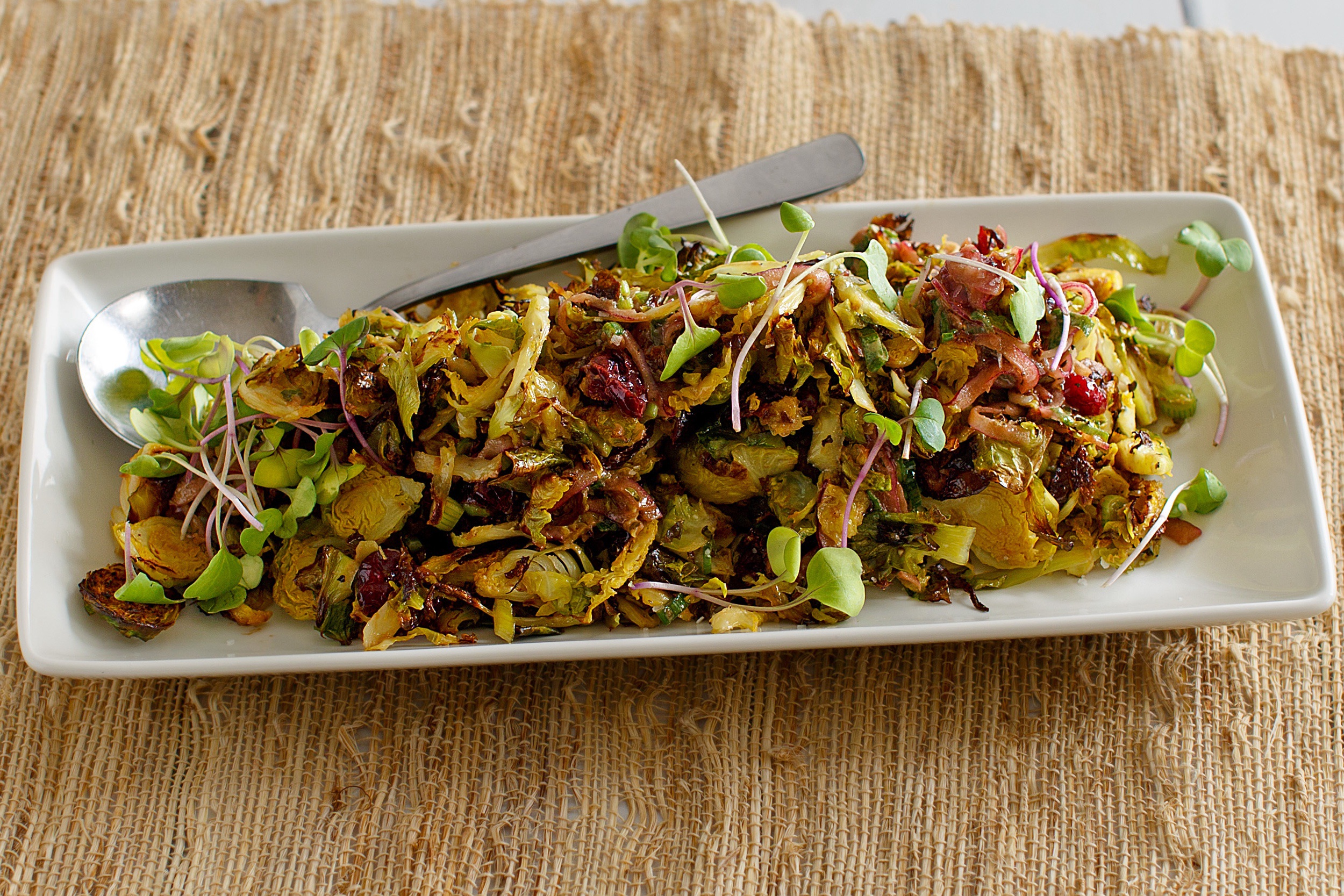 ---
Thursday
Tonight, it's Lemon Chicken with Artichoke Hearts. Use the chicken you made earlier in the week, and shorten the cooking time to 20 minutes or until the chicken is warmed all the way through. (Note that the recipe for Lemon Chicken and Artichoke Hearts calls for bone-in chicken thighs—but chicken breasts work, too!)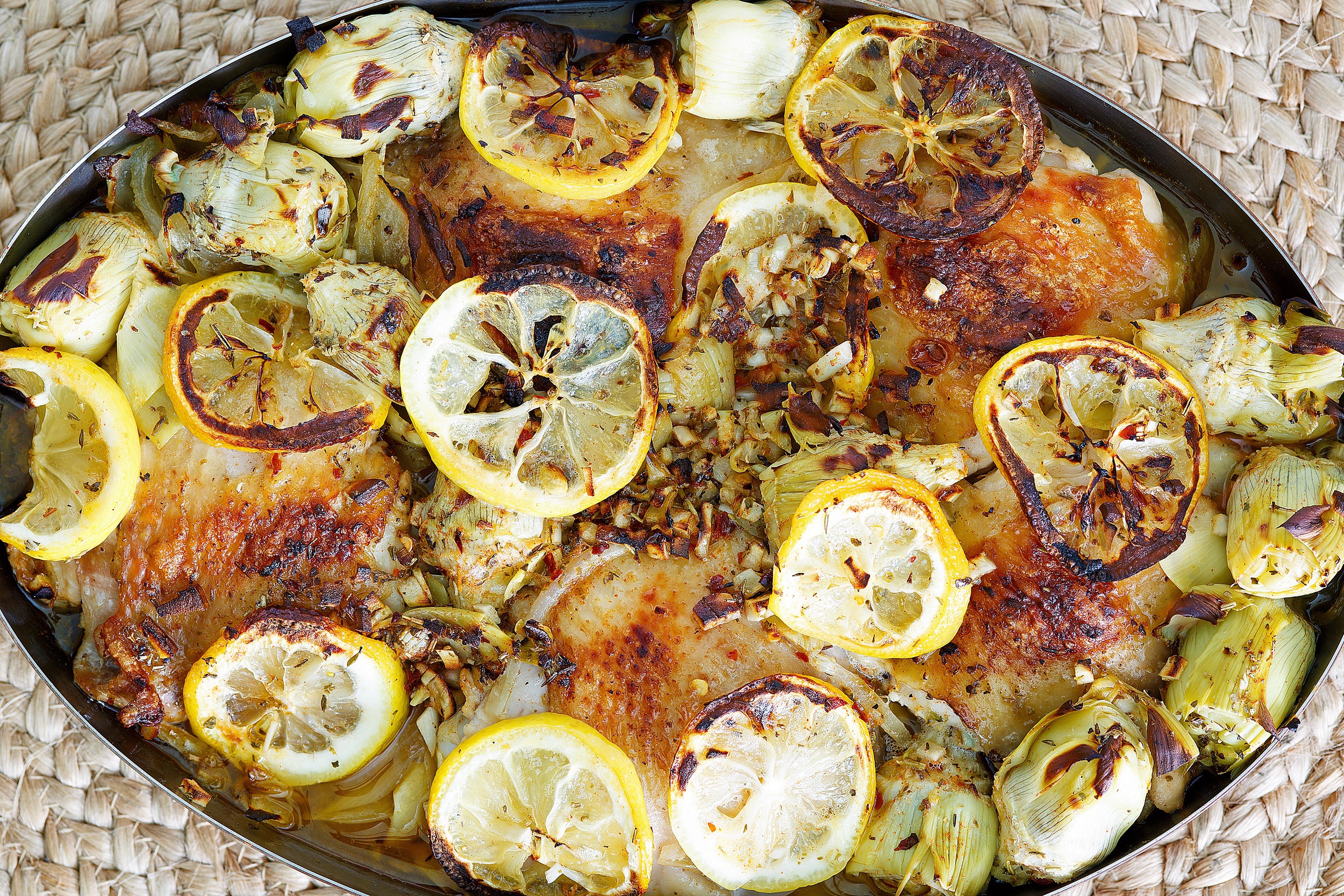 ---
Friday
Let's take a break from chicken, shall we? This juicy, oven-baked Primavera Pork Tenderloin is both easy and delicious. I always add extra bell peppers (red, orange, green, or yellow—I take whatever is freshest from the store!) since they're a big hit with my family. If you can't find asparagus or don't have it, you can toss some onion or Brussels sprouts in with the dish for some extra veggies.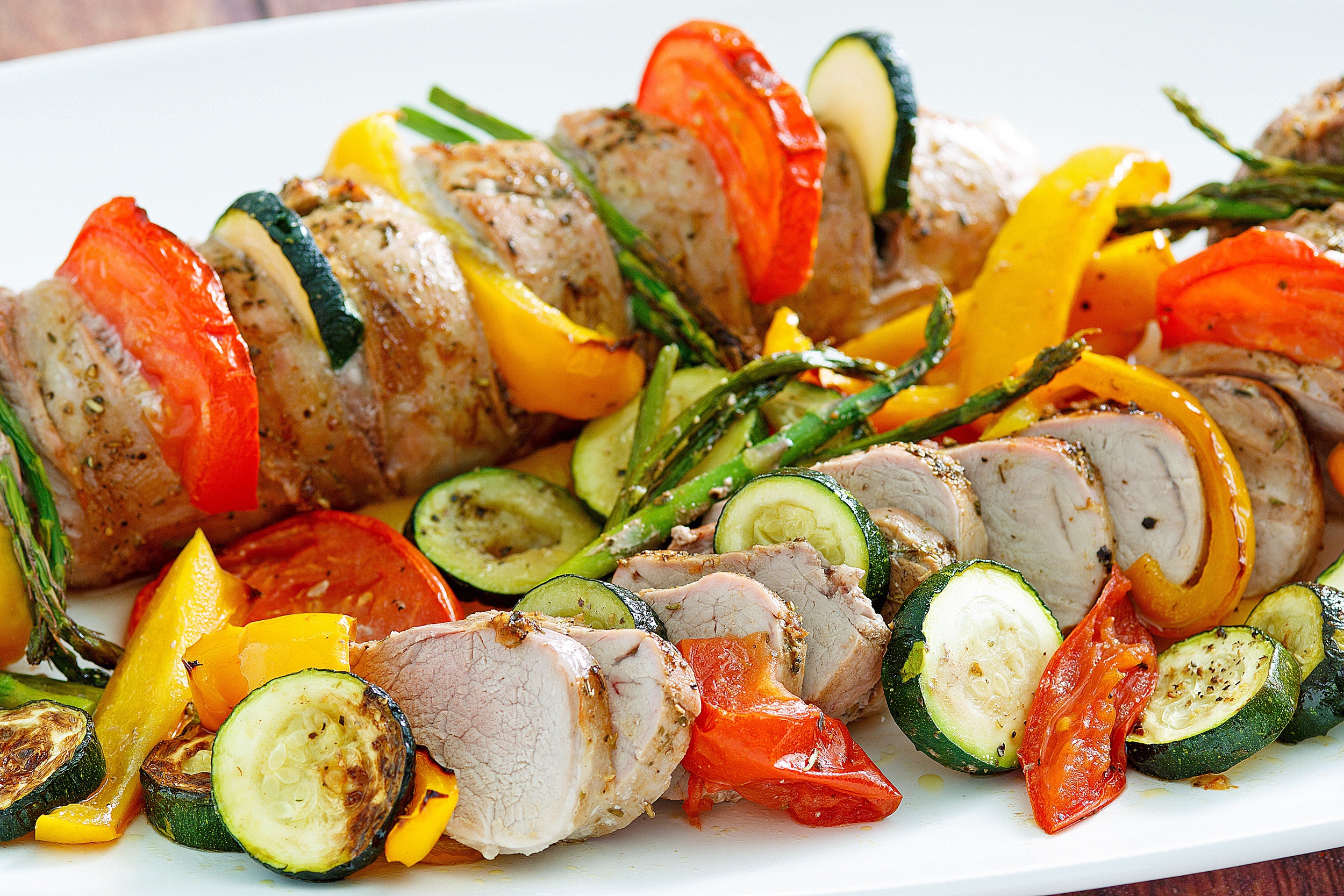 ---
Saturday
Rounding out our dinners for the week is this classic Irish Stew. I first fell in love with this dish at a pub in Dublin, where comfort food cannot be beat. There is something very simple yet special about Irish Stew, and you can taste the built-in tradition of a recipe passed down for many generations. Make extra, you'll want leftovers of this.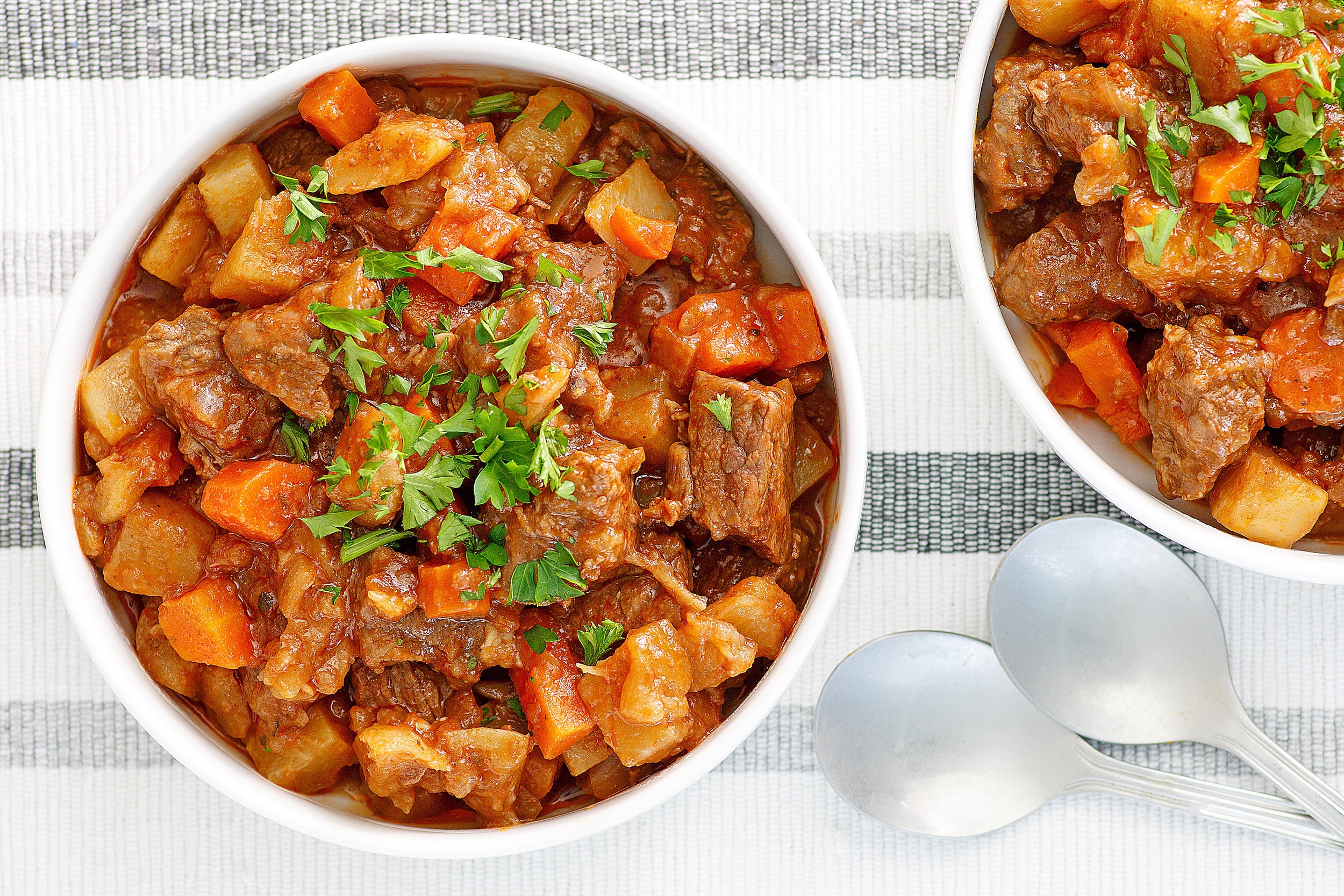 ---
Sunday
Your breakfast this week is Green Shakshuka, a dish that pairs eggs with vegetables in a perfect blend. Skip the jalapeño if spice is an issue. If you don't have zucchini, green bell peppers can substitute nicely.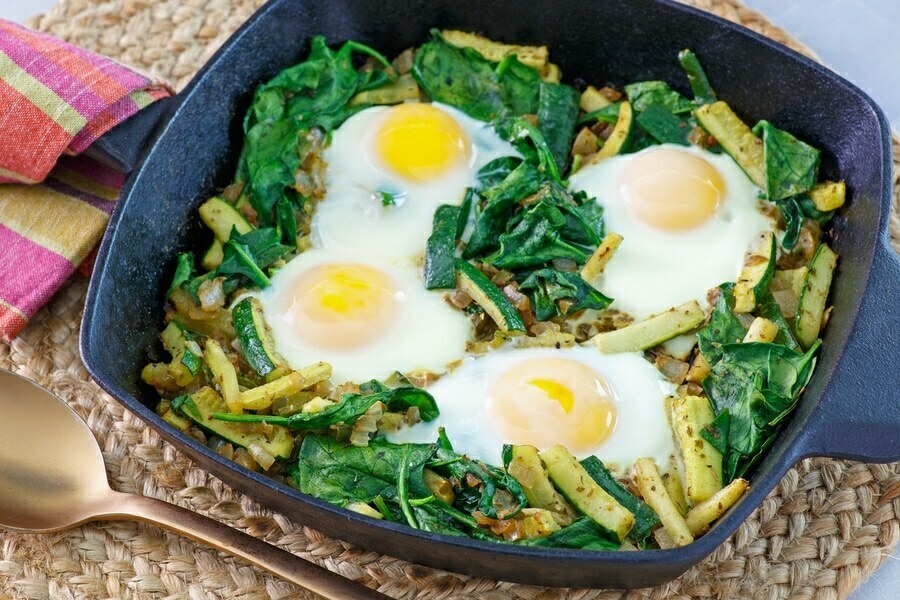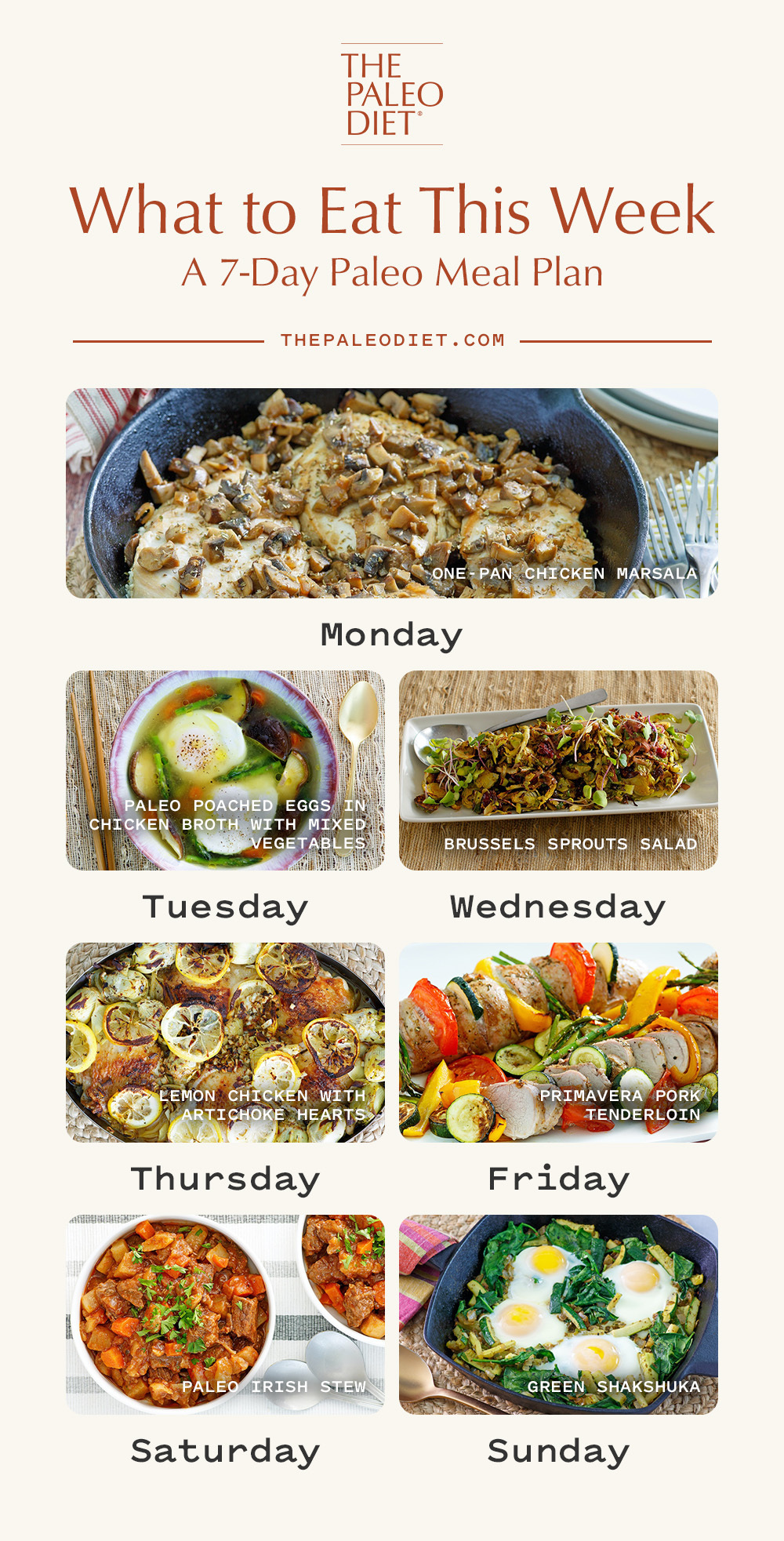 Aimee McNew
Aimee McNew is a nutritionist and writer who focuses on women's health, infertility, and postpartum wellness.
More About The Author