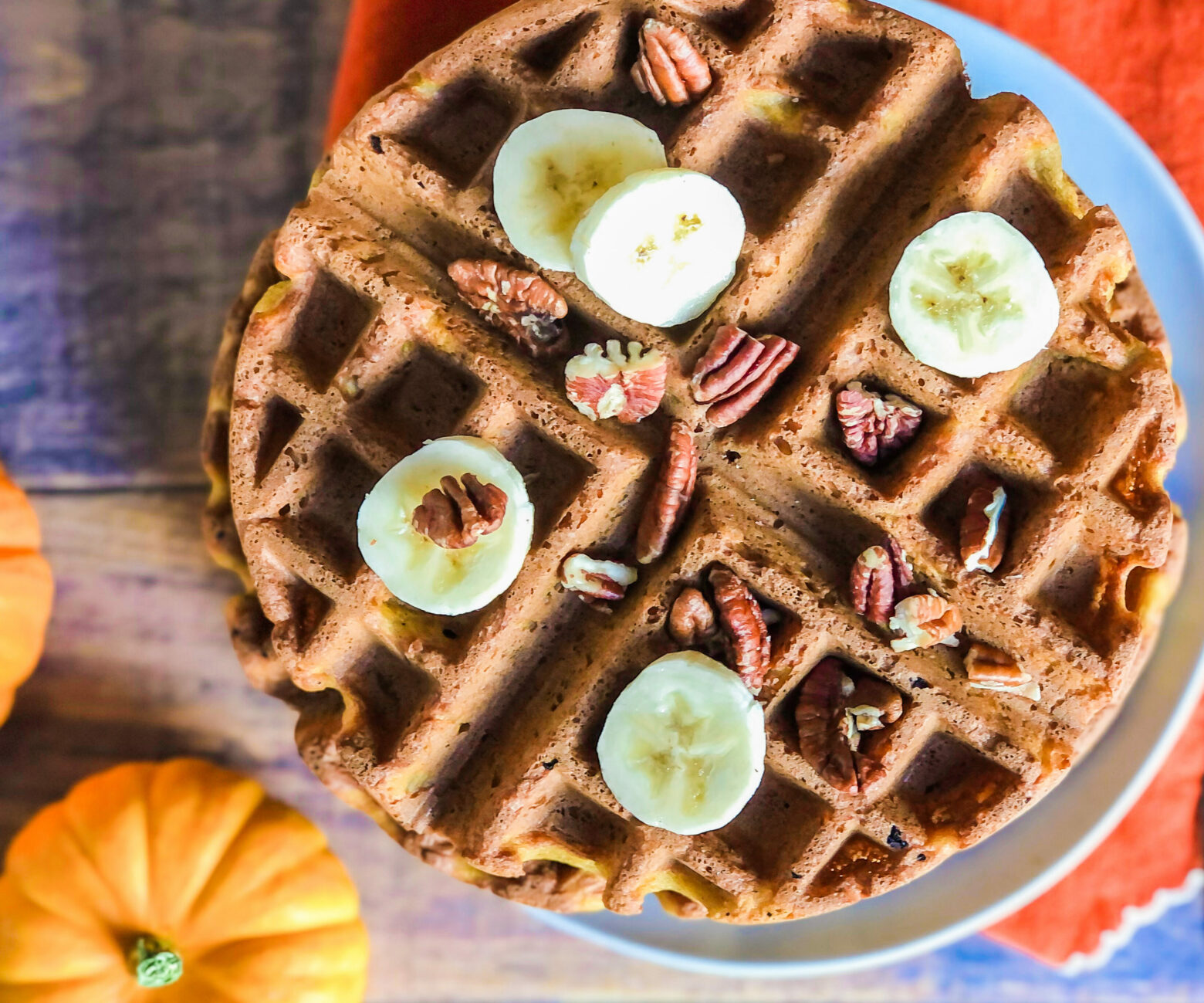 Crispy Pumpkin Spice Waffles
Get your waffle irons ready for these crispy pumpkin waffles!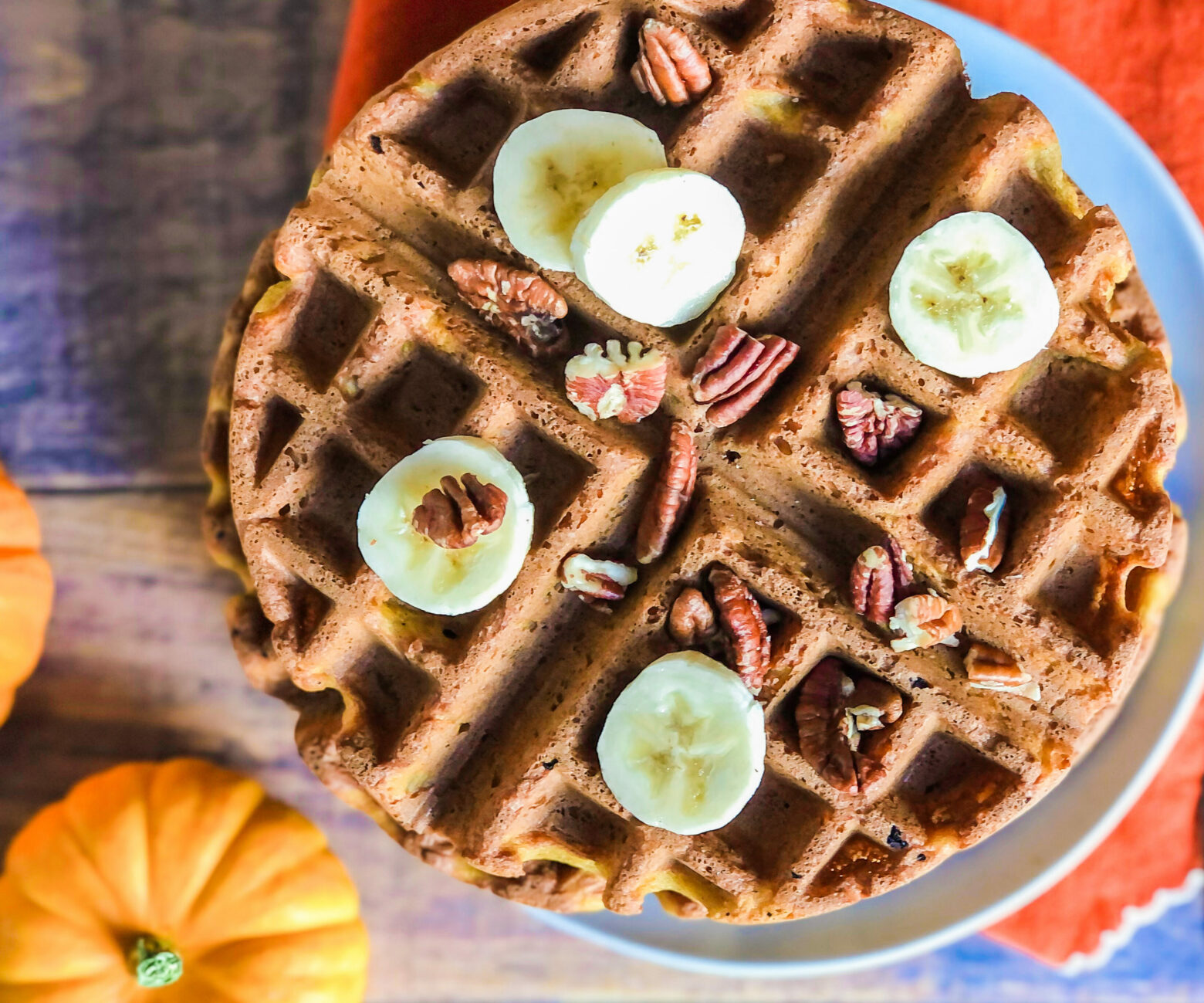 Celebrate cool autumn mornings with a hot stack of pumpkin waffles! We used real pumpkin puree and sweetened the batter with pure vanilla for a Paleo-approved weekend breakfast.
To make these waffles Paleo and gluten-free, we used almond flour and arrowroot flour instead of refined flour. We also used dairy-free coconut milk for its thick texture and naturally sweet flavor, but you could also use almond milk if you prefer.
To bring these pumpkin waffles to the next level, we spiced the batter with warm spices. We used a pumpkin pie spice blend, but you can also make your own blend using cinnamon, nutmeg, ginger, cloves, and allspice. The blend should be mostly cinnamon, but feel free to use a bit more clove or ginger to give these waffles an extra kick!
If you have a waffle maker, these pumpkin spice waffles are sure to become a new favorite. The batter comes together easily—simply mix the dry ingredients in one bowl, and whisk the wet ingredients in another. Pour the dry into the wet, mix until combined, then pour on a greased waffle iron and cook until done.
Be sure to follow the directions on your waffle maker. We used a large round waffle iron and had enough batter for three waffles. Yours may make a different amount depending on its size.
Serve your pumpkin waffles hot. They're great plain, but we served ours with toasted pecans and banana slices. You can also top yours with almond butter, chopped apples, or sliced almonds. Dig in and enjoy!
Tips:
These Paleo-approved waffles don't have any added sweetener. To make them PaleoFLEX™, you can whisk in a quarter cup of honey or maple syrup to the wet ingredients.
Got leftovers? You can freeze these waffles, then reheat them in the oven or toaster the way you would with store-bought frozen waffles!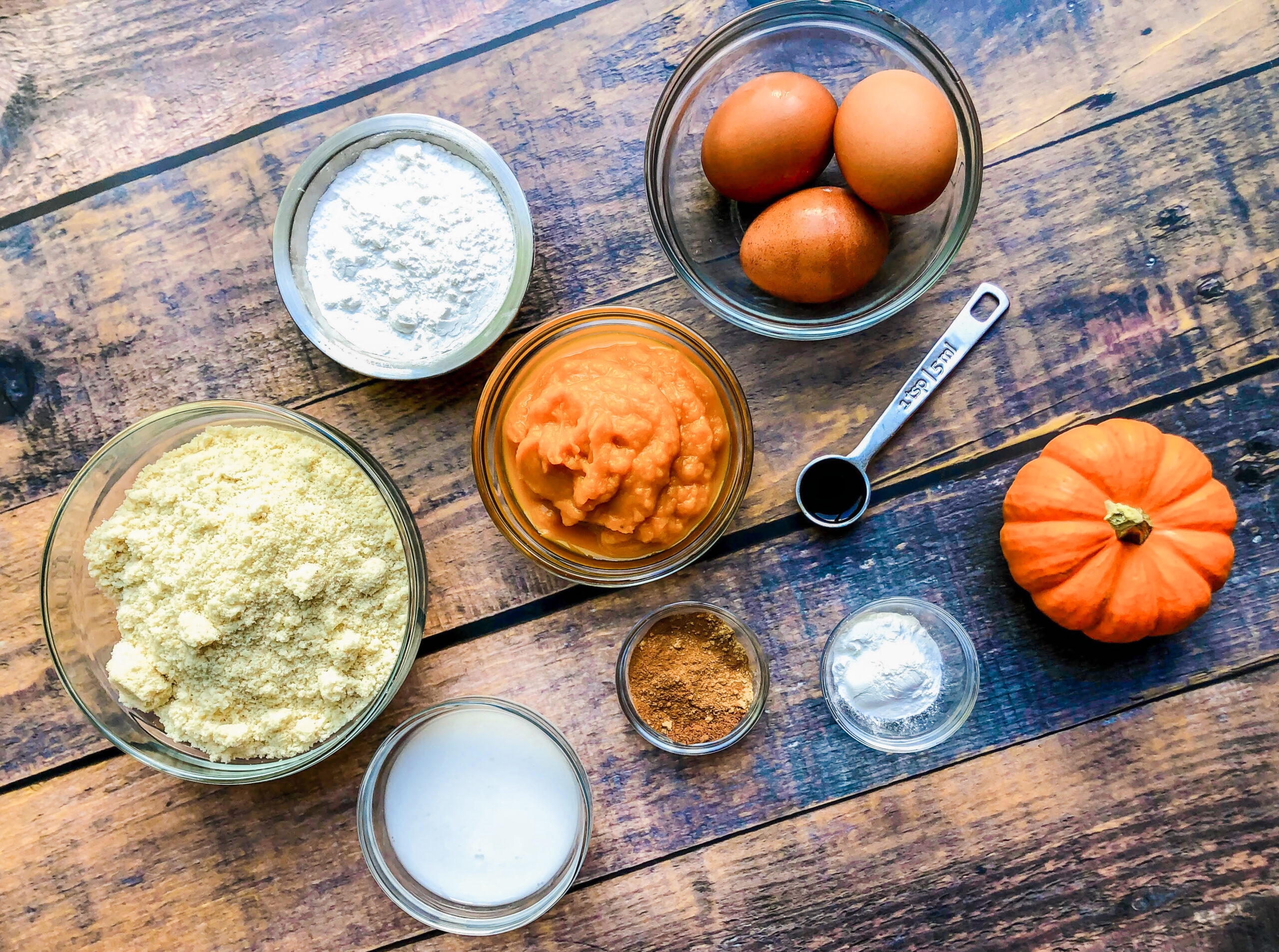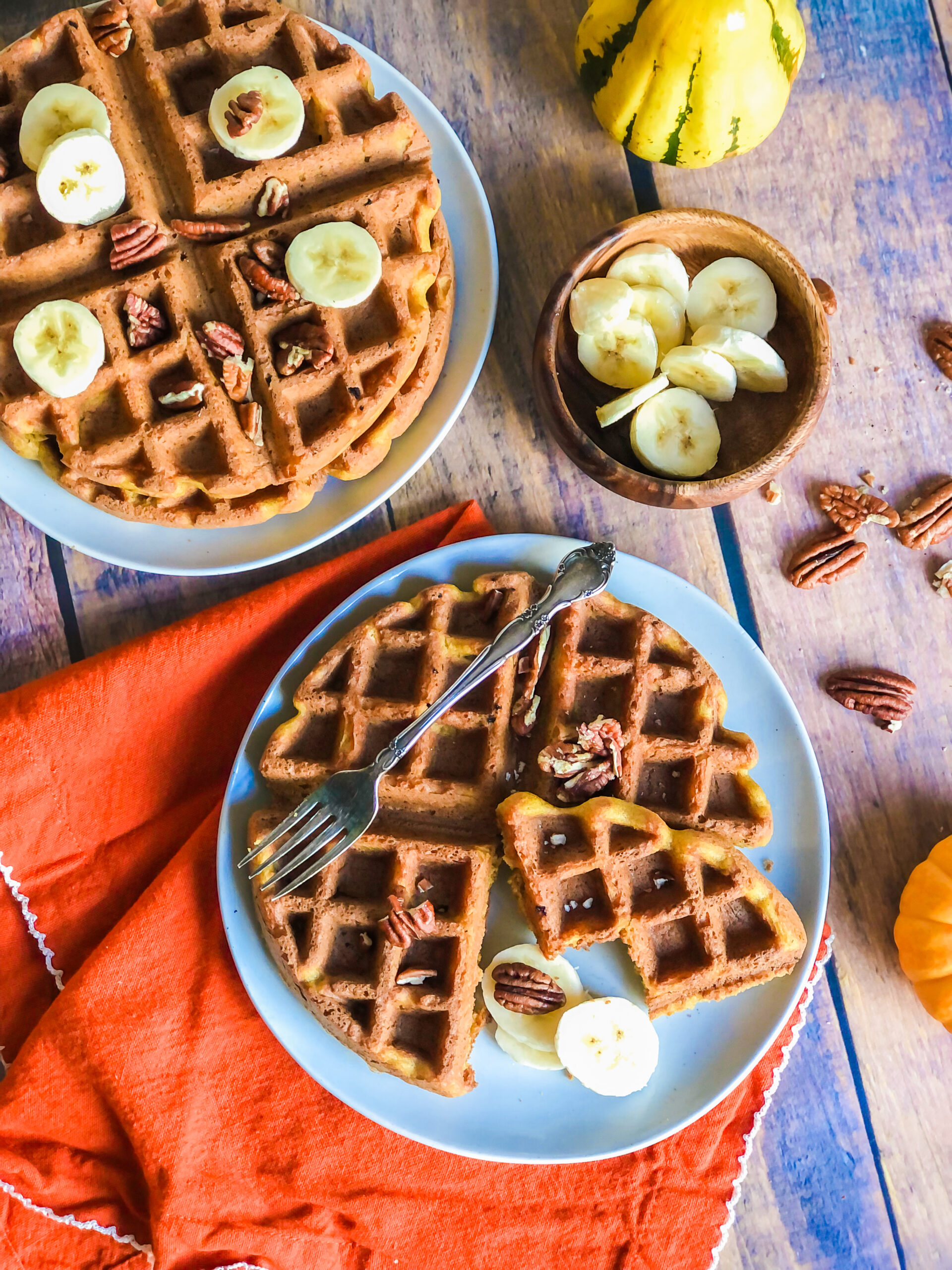 For hundreds of pure Paleo recipes be sure to check out The Real Paleo Diet Cookbook  and  The Real Paleo Diet Fast and Easy.
Details
Recipe by: Jess Case
Serves:

3

Meal:

Breakfast
Serves:

3

Prep Time:

10 minutes

Cook Time:

10 minutes

Total Time:

20 minutes
Print this Recipe
Ingredients
1 3/4 cups almond flour

1/2 cups arrowroot flour

1/2 tsp baking soda

1 1/2 tsp baking powder

1 tbsp pumpkin pie spice

3 eggs

3/4 cups pumpkin puree

1/4 cups coconut milk

3 tbsp melted coconut oil, plus more for greasing

1 1/2 tsp pure vanilla extract

Toasted pecans, for serving (optional)

Banana slices, for serving (optional)
Directions
Preheat the waffle maker.

In a medium bowl, combine the almond flour, arrowroot flour, baking soda, baking powder, and pumpkin spice.

In large bowl, whisk together the eggs, pumpkin puree, coconut milk, coconut oil, and vanilla extract. Add the dry mixture to the wet and mix until just incorporated.

Brush the waffle maker with coconut oil. Gently ladle in the batter, taking care not to overfill. Cook for about five minutes each, depending on your waffle maker's directions. Depending on its size, you should get about three large waffles.

Serve your pumpkin waffles garnished with toasted pecans and banana slices if you wish.