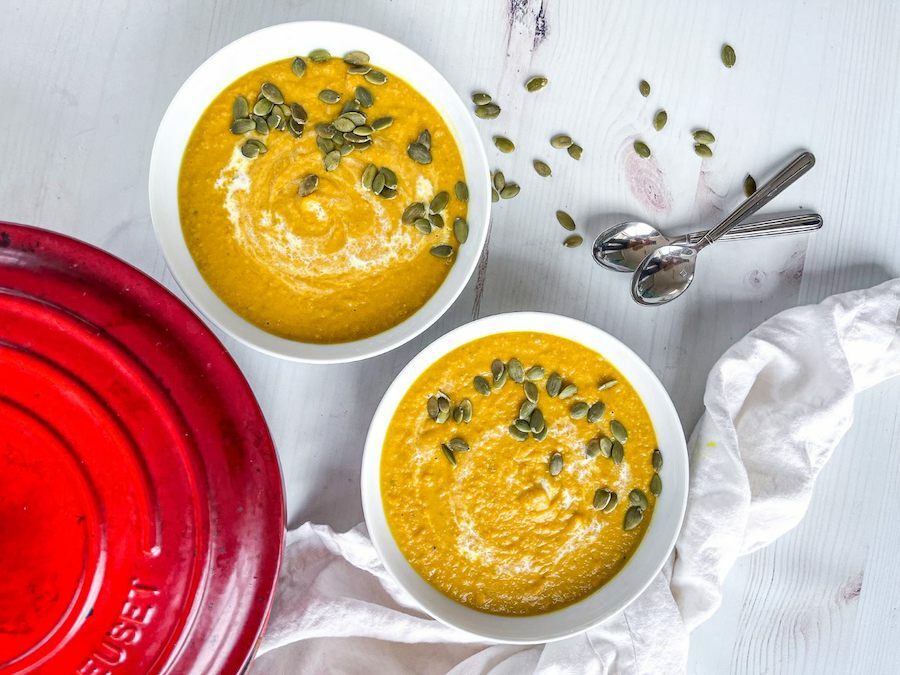 Butternut Squash Pear Soup

This butternut squash soup is made with a secret, flavorful ingredient—pears! There's no heavy cream or milk added, making it a dairy-free, nutrient-dense soup.
Barlett pears add a buttery yet sweet taste to the mix so there's no need to add heavy cream to this recipe. Not only that, but Barlett pears have a number of amazing health benefits: they are anti-inflammatory fruits, full of fiber, and contain vitamin C.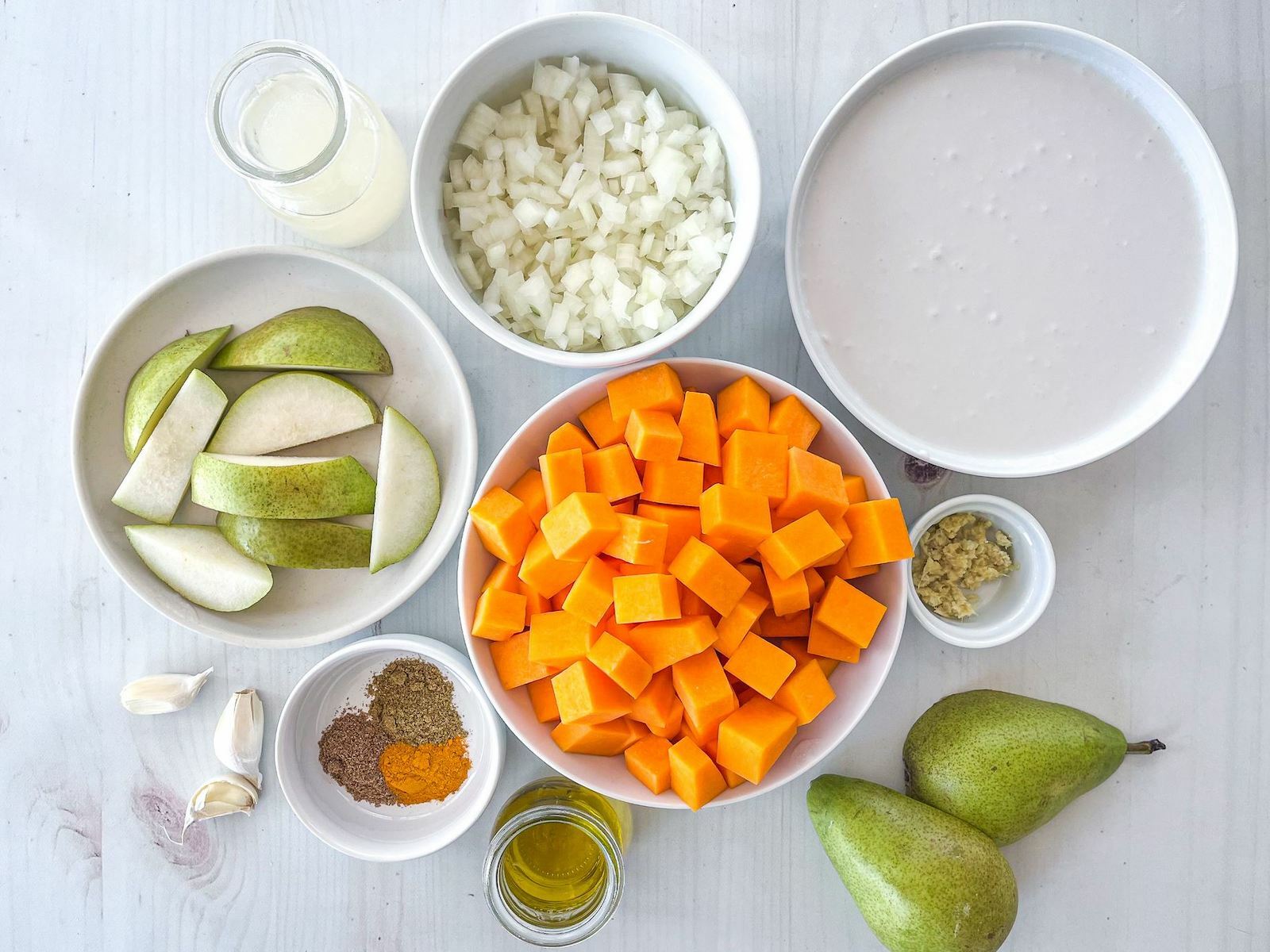 You can also make your own Paleo vegetable broth for this recipe instead of going to the store and finding one. Even better, make a huge batch, and use it to meal prep other dishes for your week like Kung Pao Cauliflower, Paleo Turkey Minestrone Soup, and these Tumeric Sweet Potato Bowls.
Get started by roasting your cubed butternut squash in the oven. Butternut squash can be tough to cut, so feel free to buy them pre-cubed. You can also soften the squash by microwaving it for 1-2 minutes.
While they cook, throw your chopped onions in a large pot over medium heat. Add in your spices followed by the diced pears, Paleo broth, and coconut milk. Once the squash is done, add the cooled squash to the pot. Let this simmer for about 20 minutes. Let it cool and then throw the soup into a blender, or simply take out your immersion blender and mix until smooth and creamy. Top off with pumpkin seeds and coconut milk, then enjoy!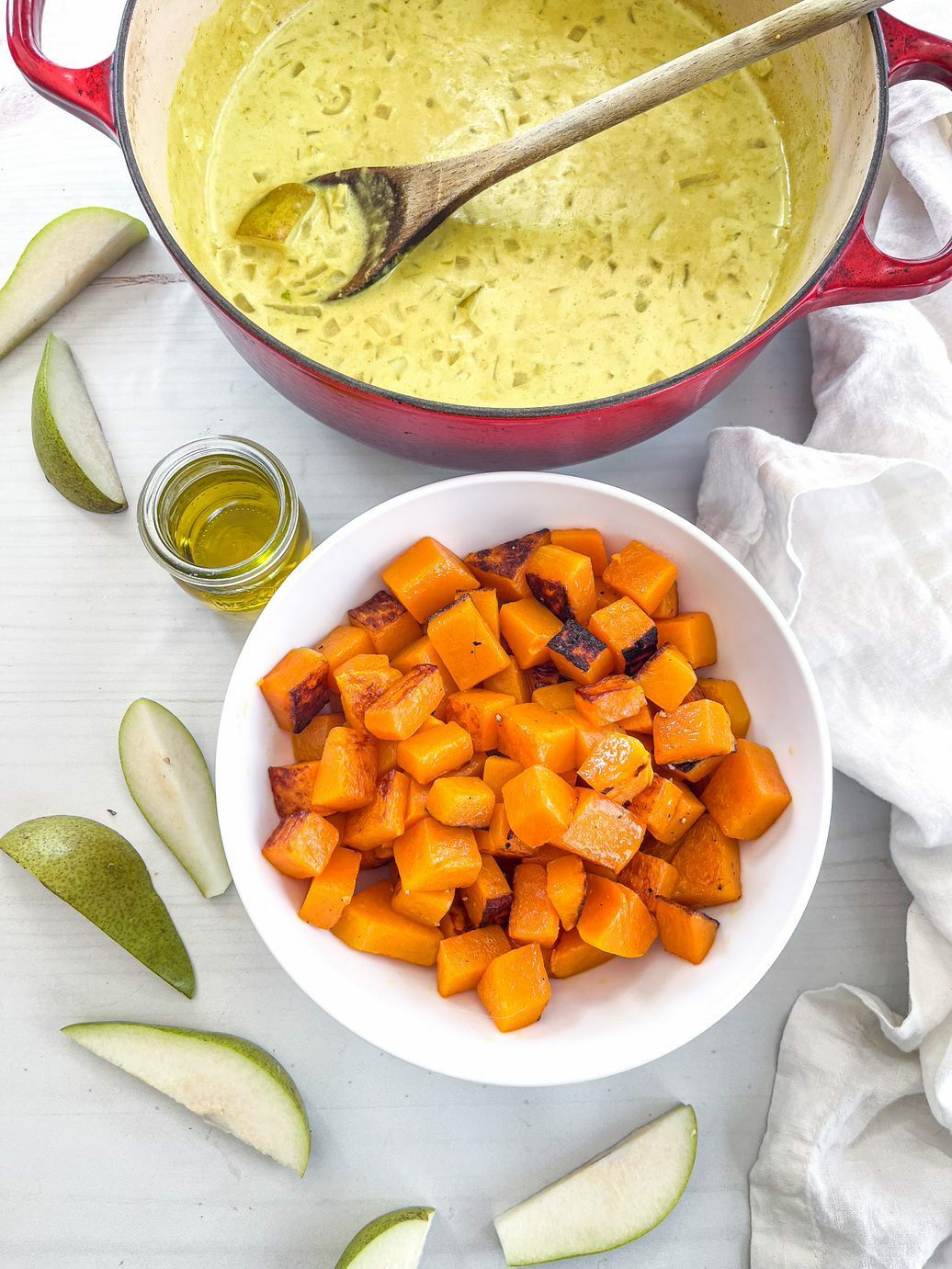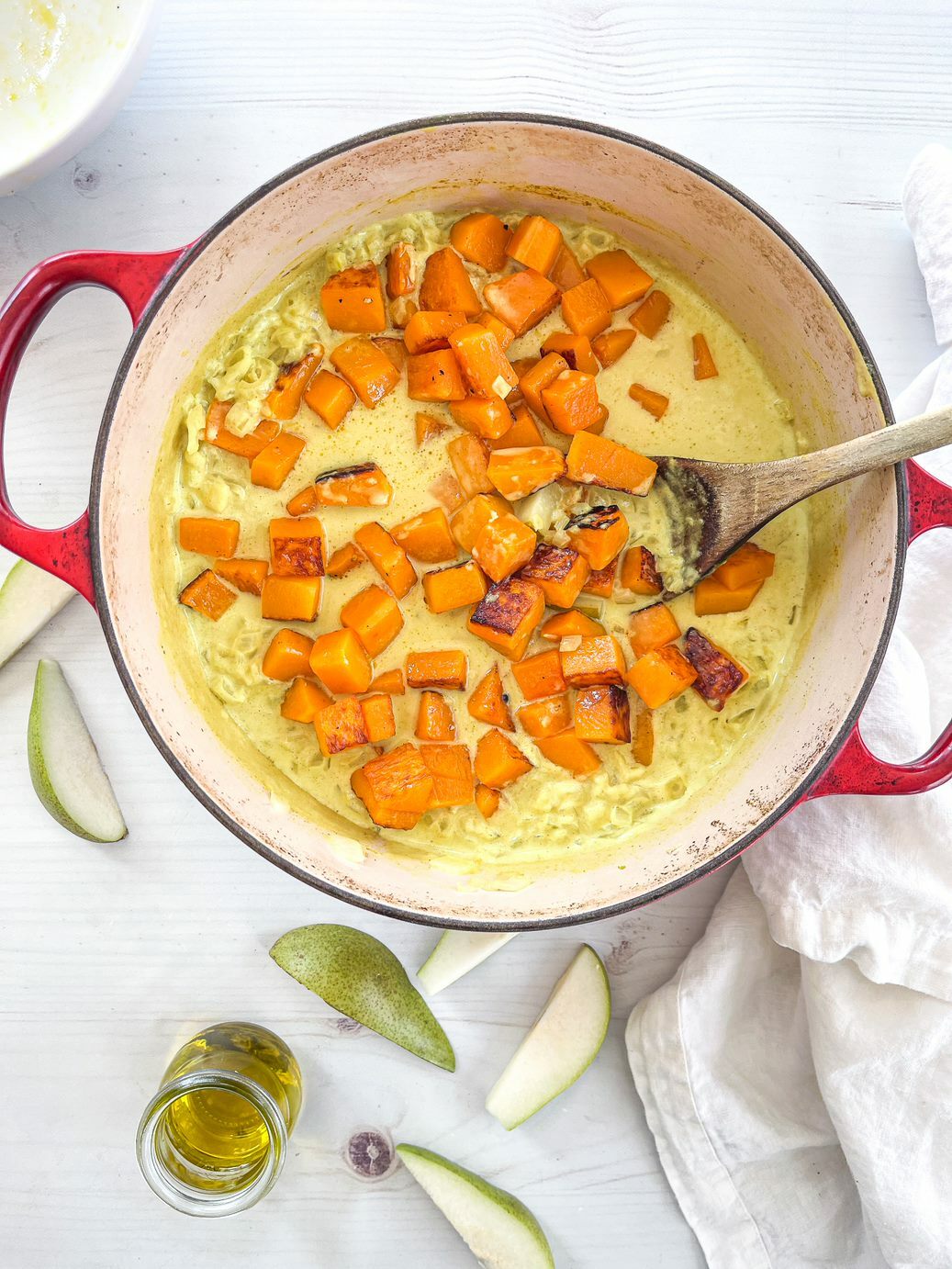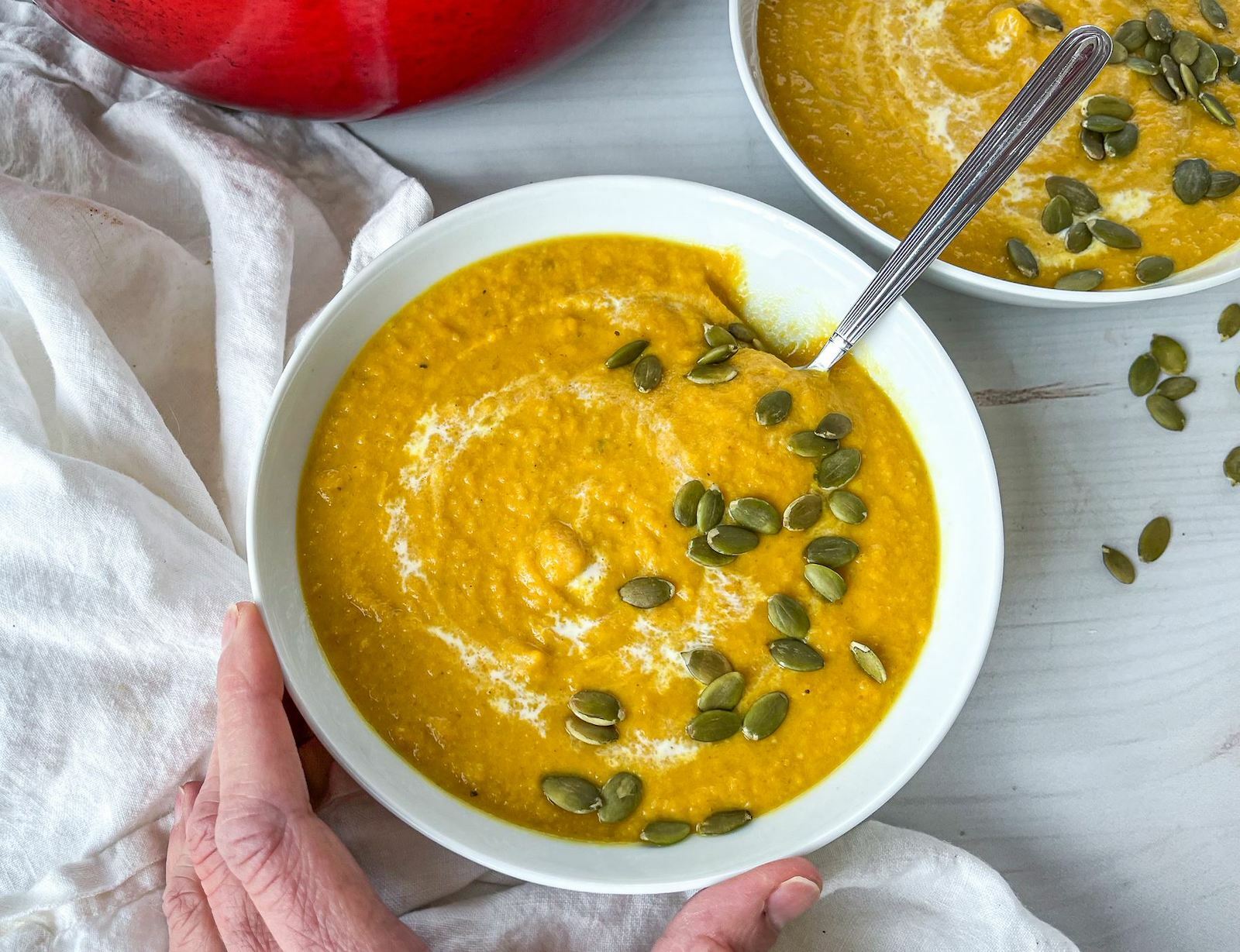 Love our recipes? Make going Paleo even easier and download our 7-Day and 28-Day digital meal plans!
Details
Prep Time:

20 minutes

Cook Time:

30 minutes

Total Time:

50 minutes
Ingredients
5 cups butternut squash, peeled and cubed

4 tbsp olive oil

1 yellow onion, diced

2 Barlett pears, diced

2 garlic cloves, miced

1 tbsp fresh ginger, grated

1/2 cups Paleo vegetable broth

1 can coconut milk, full fat

1 tsp cumin

1 tsp turmeric

1 tsp coriander

1/4 cups pumpkin seeds

1/2 tsp fresh black pepper to taste
Directions
Preheat the oven to 425 degrees and line a large baking sheet with parchment paper. Place the butternut squash on the baking sheet and drizzle with 2 TBSP olive oil, making sure it's spread out. Roast for 25 minutes or until it's golden brown. Leave it on the side and let it cool down.

While the butternut squash is roasting, use a large pot to heat the remaining 2 tablespoons of oil on a medium heat. Cook the diced onions until soft and translucent, about 4 minutes, then add the garlic and ginger, cook for another 2 minutes. Add the diced pears, Paleo broth, coconut milk, spices and cooled roast squash and bring it to a simmer.

Cover the pot and let it cook for 20 minutes or until the pears are soft, stir frequently.

Use an immersion hand blender to puree the soup until it's smooth while the soup is in the pot. You can also pour the mix into a regular blender and use that instead.

Garnish with pumpkin seeds and swirl of coconut milk. Serve while it's hot, enjoy!