Is Maca Powder Paleo?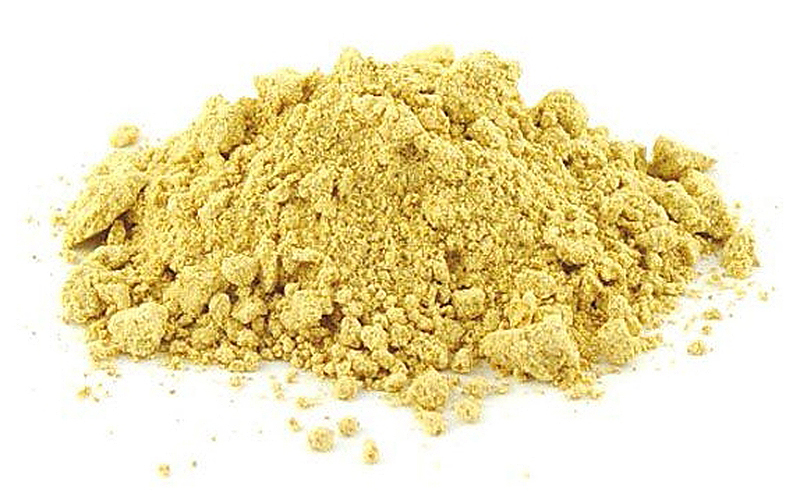 Dear Dr. Cordain,
Thank you for your great YouTube vidoes and your website. I found them last week after some detours through a few Paleo imitators, and have begun transitioning to The Paleo Diet according to your interpretation, which I consider to be the most authentic. In only about a week, I am feeling much less bloated, have fewer cravings, and think my body looks slightly different. I love how deeply the foundations of the diet have been researched and how well you explain it.
I have a question about maca root, which I have just learned is from a plant in the brassica family. I have a thyroid condition which manifests as hypothyroid (Grave's Disease, 38 years post-thyroidectomy of 90% of the organ), so avoid cruciferous vegetables pretty regularly. I have been taking synthroid for about 15 years. I'm 59 years old, and have used maca for a few years as a post-menopausal adaptogen. Now, that I know that maca is in the brassica family, I have a concern about whether or not it might be best to eliminate it from my diet. I am using a raw, organic, powdered version at about 1-2 teaspoons a day.
I know you can't give me medical advice. My question is whether or not you know if maca shares all the same anti-nutritional properties of other brassicas. If I know that and will share it with me, I can make an educated choice whether or not to continue ingesting it.
Many thanks!
Margaret
Dr. Cordain's Response
Hi Margaret,
Many thanks for your kind words about my research on The Paleo Diet. Let me answer your question about maca root (Lepidium meyenii) which is indeed a member of the brassica family.
In theory powdered maca root could adversely affect thyroid function because of the presence of glucosinolates.1 In my blog post "Millet: A Gluten-Free Grain You Should Avoid" I have explained how concentrated sources of these compounds may adversely affect thyroid function and cause goiter.
Generally, in people with normal thyroid function consumption of brassica plants have no adverse effects. Only when thyroid is impaired by pre-existing low plasma iodine levels does consumption of brassica exacerbate the problem. A study in rats demonstrated no change in thyroid function via measurement of thyroid stimulating hormone (TSH) following both short and long term consumption of Lepidium species.2 Hence, unless a person has a pre-existing thyroid problem or low blood concentrations of iodine, consumption of maca root powder generally appears to be safe.
References
1. Valerio LG, Gonzales GF. Toxicological aspects of the South American herbs cat's claw (Uncaria tomentosa) and maca (Lepidium meyenni)
2. H. O. Meissner, B. Kedzia, P. M. Mrozikiewicz, and A. Mscisz. Short and Long-Term Physiological Responses of Male and Female Rats to Two Dietary Levels of Pre-Gelatinized Maca (Lepidium Peruvianum Chacon) Int J Biomed Sci. 2006 Feb; 2(1): 13–28.
Loren Cordain, Ph.D.
As a professor at Colorado State University, Dr. Loren Cordain developed The Paleo Diet® through decades of research and collaboration with fellow scientists around the world.
More About The Author