What to Eat This Week: November, Week 3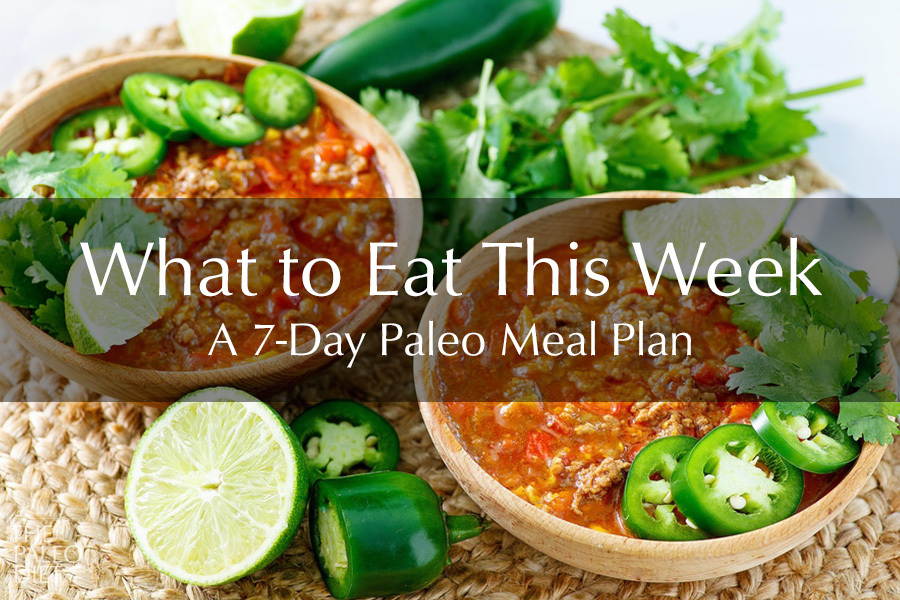 Thanksgiving is hands-down one of my favorite days (and meals!) of the year. But the week before Thanksgiving is hard to navigate. All I can think about is meal-planning and preparing for next week, and yet, I still need to eat this week.
The good news is that you can keep things simple and not sacrifice flavor, so you're conserving energy for next week's big show. Bust out your slow cooker and get ready for a week of easy yet filling meals, with as minimal prep time as possible.
---
Monday
Beef stew is one of my top-10 favorite recipes. It checks all the boxes: comfort food, nutrient-dense, perfect for cold weather, filling, and relatively easy! You can use yellow squash if you don't have zucchini, and really any type of beef roast will work… I've tried them all.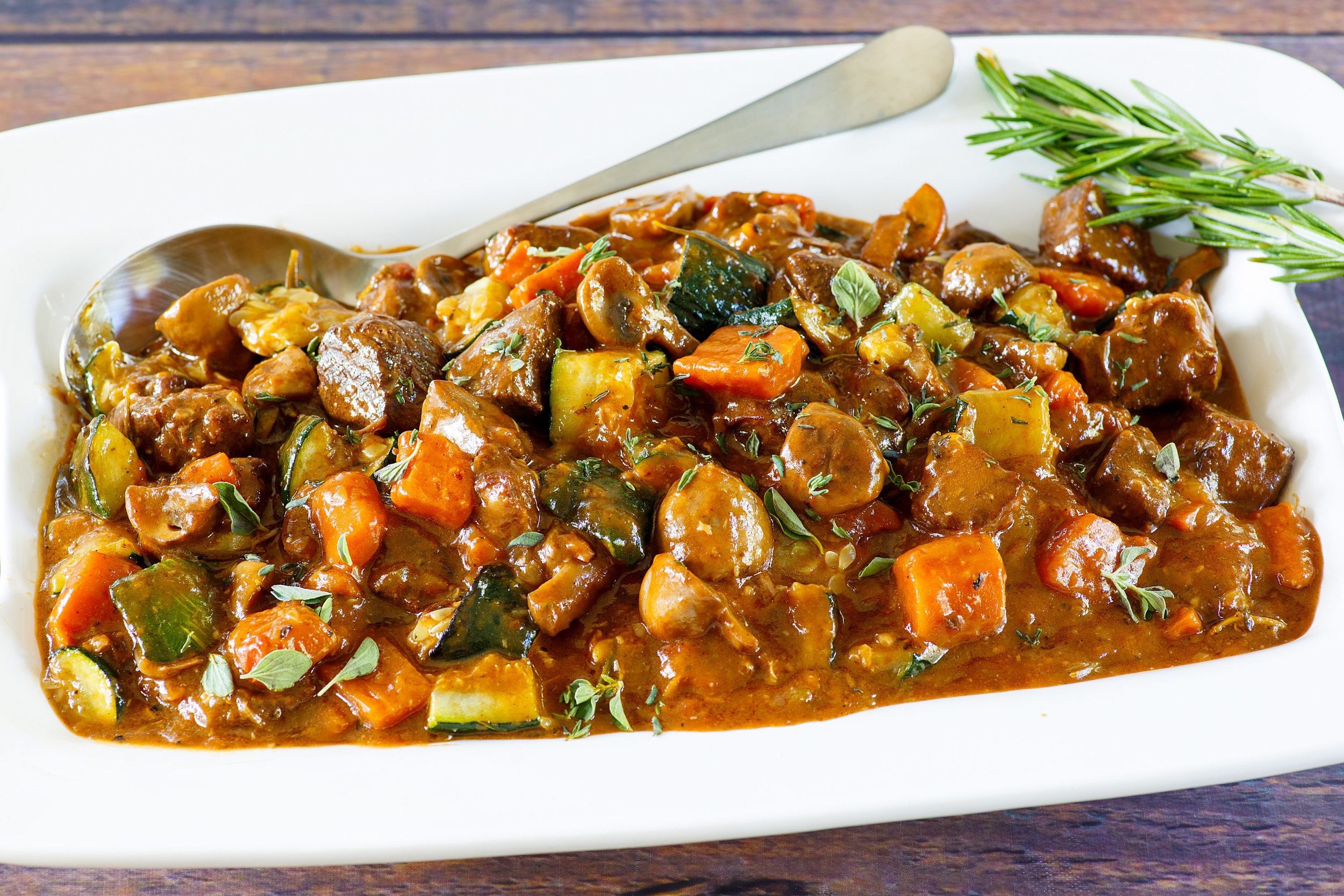 ---
Tuesday
Happy Taco Tuesday! Today, let's set it and forget it with this easy Slow Cooker Paleo Taco Soup. If you're highly active or feeding a brood of growing kids, adding an extra pound of meat will up the protein game. Pro tip: I always double this recipe for easy next-day leftovers.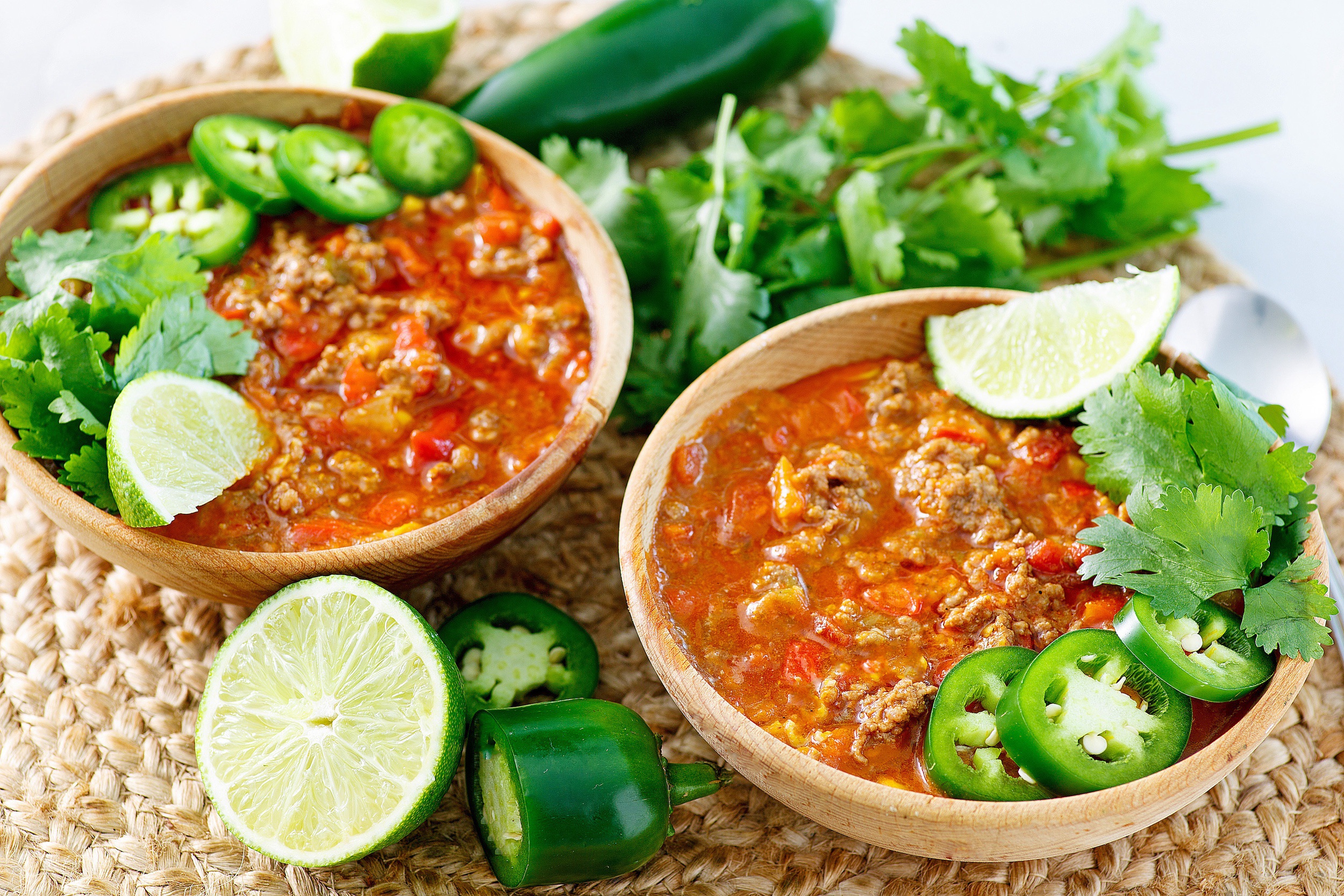 ---
Wednesday
Got 10 minutes? Then you have enough time to mix up these Spicy Buffalo Chicken Meatballs. I used to think that making meatballs from scratch was too much work, until I tried it once and it instantly became one of my favorite meals to prep. I double or triple the recipe and freeze cooked meatballs for later meals (sans sauce). Pair these with a baked sweet potato and some steamed broccoli (or your favorite veggies) for an easy meal.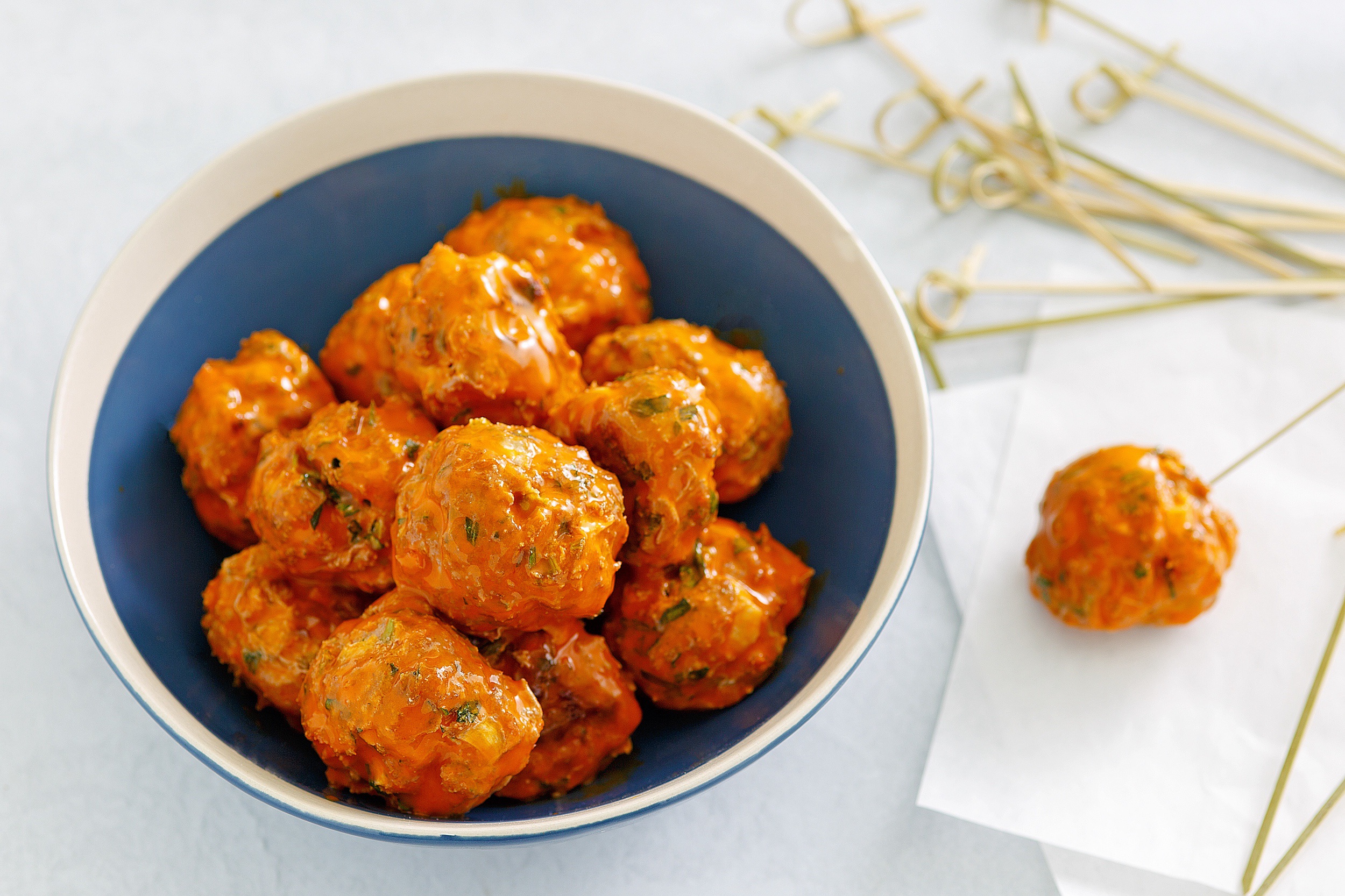 ---
Thursday
I have the warmest memories of eating chicken pot pie as a kid. Of course, that was back before we knew about The Paleo Diet®, and before I knew I had Celiac disease. As an adult, I still love the memories of the comforting flavor profile, but now I get it from Chicken Pot Pie Soup—a Paleo-friendly option that preps in 15 minutes and makes perfect leftovers. This recipe serves one so it can easily be scaled to the number of servings you need. If you're sensitive to arrowroot, tapioca starch is an easy replacement.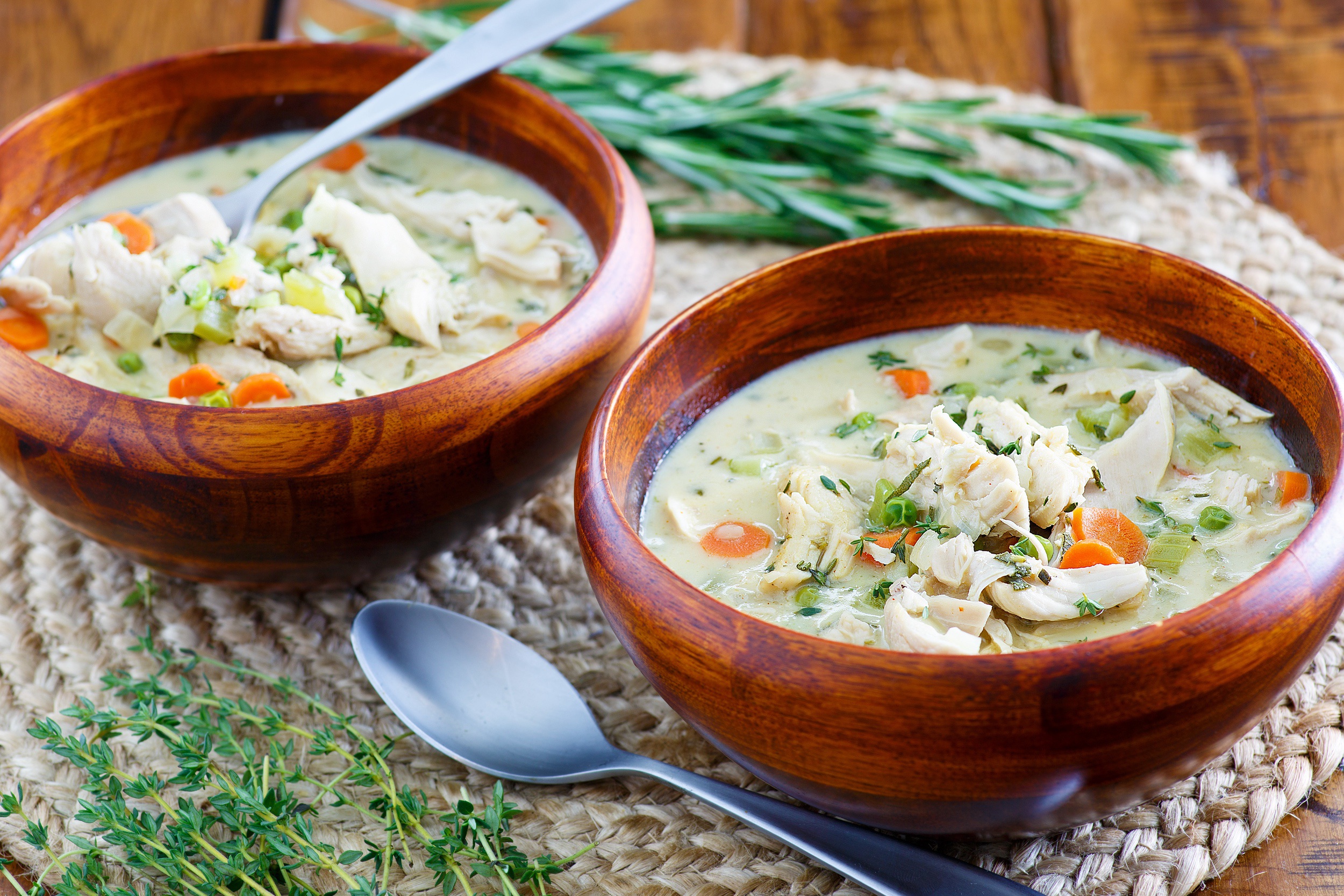 ---
Friday
It's fish Friday with today's absolutely mouthwatering All Packed-Up Salmon with dill and oranges. Even people who aren't fans of seafood (like my husband) will be raving about this flavorful dish. I pair it with Roasted Brussels Sprouts with Garlic Balsamic Glaze. Tip: Too cold out to grill? You can cook the salmon in a lidded skillet on the stovetop, without the foil.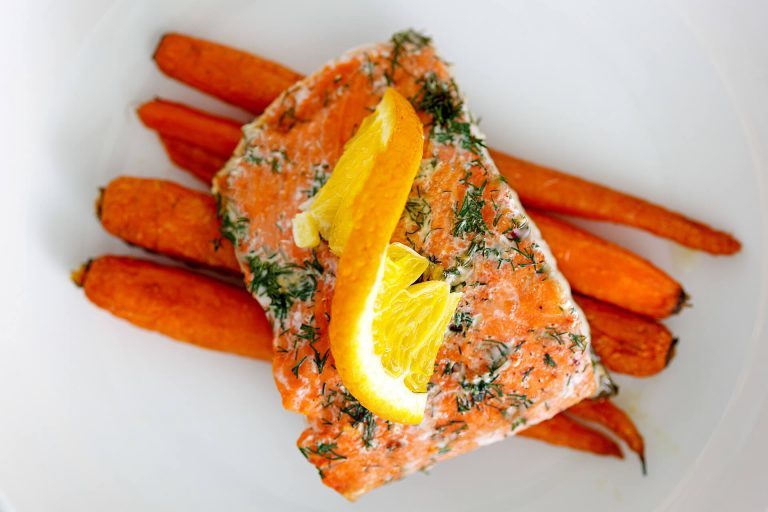 ---
Saturday
It doesn't get more classic than spaghetti and meatballs. This Slow Cooker Meatballs and Marinara can be paired with zoodles, or really any spiralized vegetable for a delicious, simple meal. If you're 85/15 Paleo, you can also pair it with your favorite classic pasta, in what's sure to be a family favorite.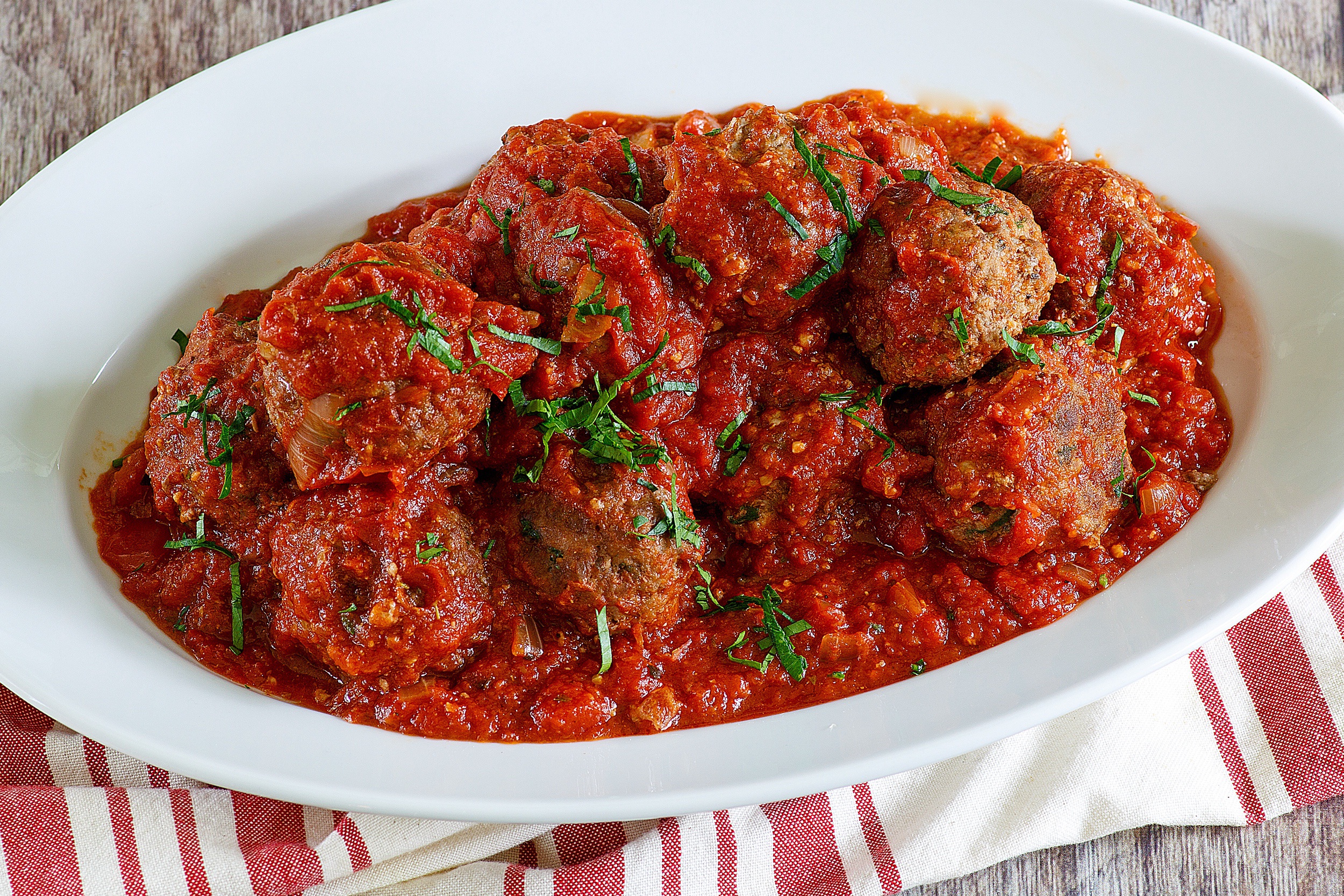 ---
Sunday
Casseroles aren't only for dinner! Start your Sunday off right with this hearty Breakfast Casserole that will fill you with energy for whatever the day may bring.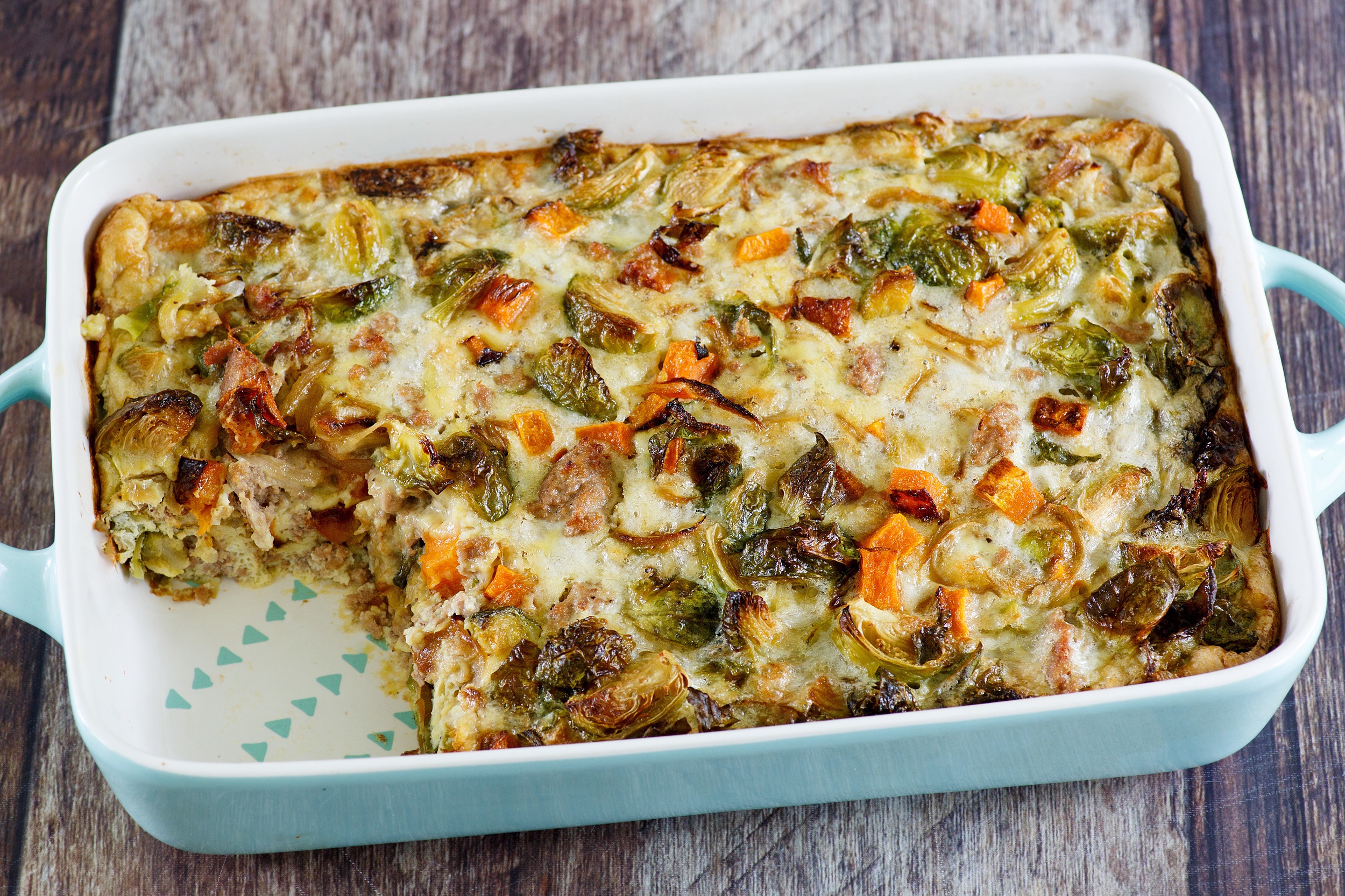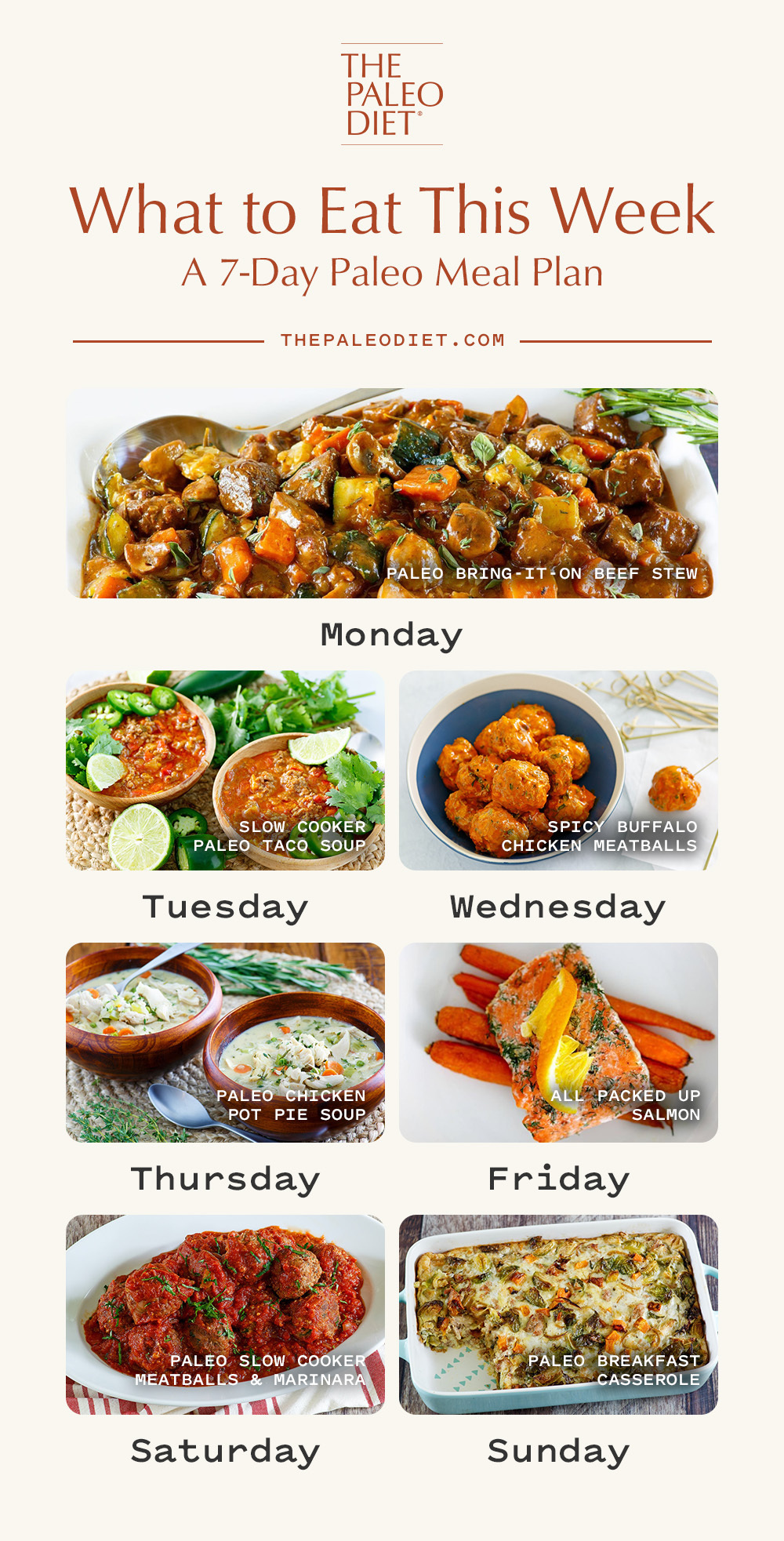 Aimee McNew
Aimee McNew is a nutritionist and writer who focuses on women's health, infertility, and postpartum wellness.
More About The Author