What to Eat This Week: May, Week 2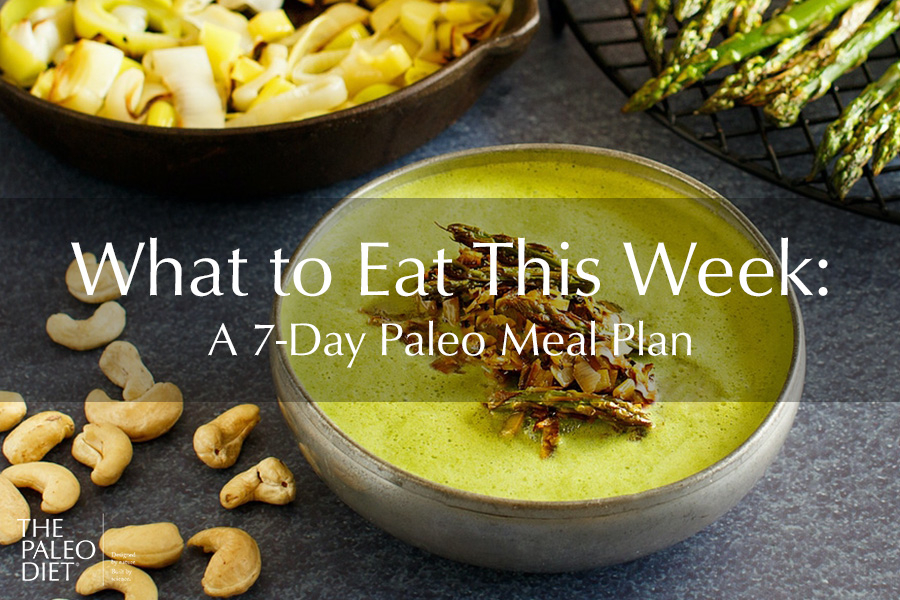 Whether you're new to following The Paleo Diet® or you've been at it for years, it's easy to get sick of eating the same foods over and over again. Meal planning can help to keep more variety in your food plan, although sometimes it's nice to default to easy, familiar recipes.
This week we're keeping things simple with light proteins (think chicken, shrimp, and pork) and some quick throw-together meals.
Depending on when you shop for groceries, you may want to change the order of the recipes to make the most of your fresh ingredients. Avocados, of course, have to be both ripe enough and not too ripe—a joke which has inspired countless internet memes! Feel free to move the dishes around to enjoy your meat and produce while it's in its prime.
Here's your meal plan for the week:
Monday
If you like chicken pot pie, you'll adore it in soup form! This Paleo Chicken Pot Pie Soup is a great way to start off the week with leftovers for workday lunches.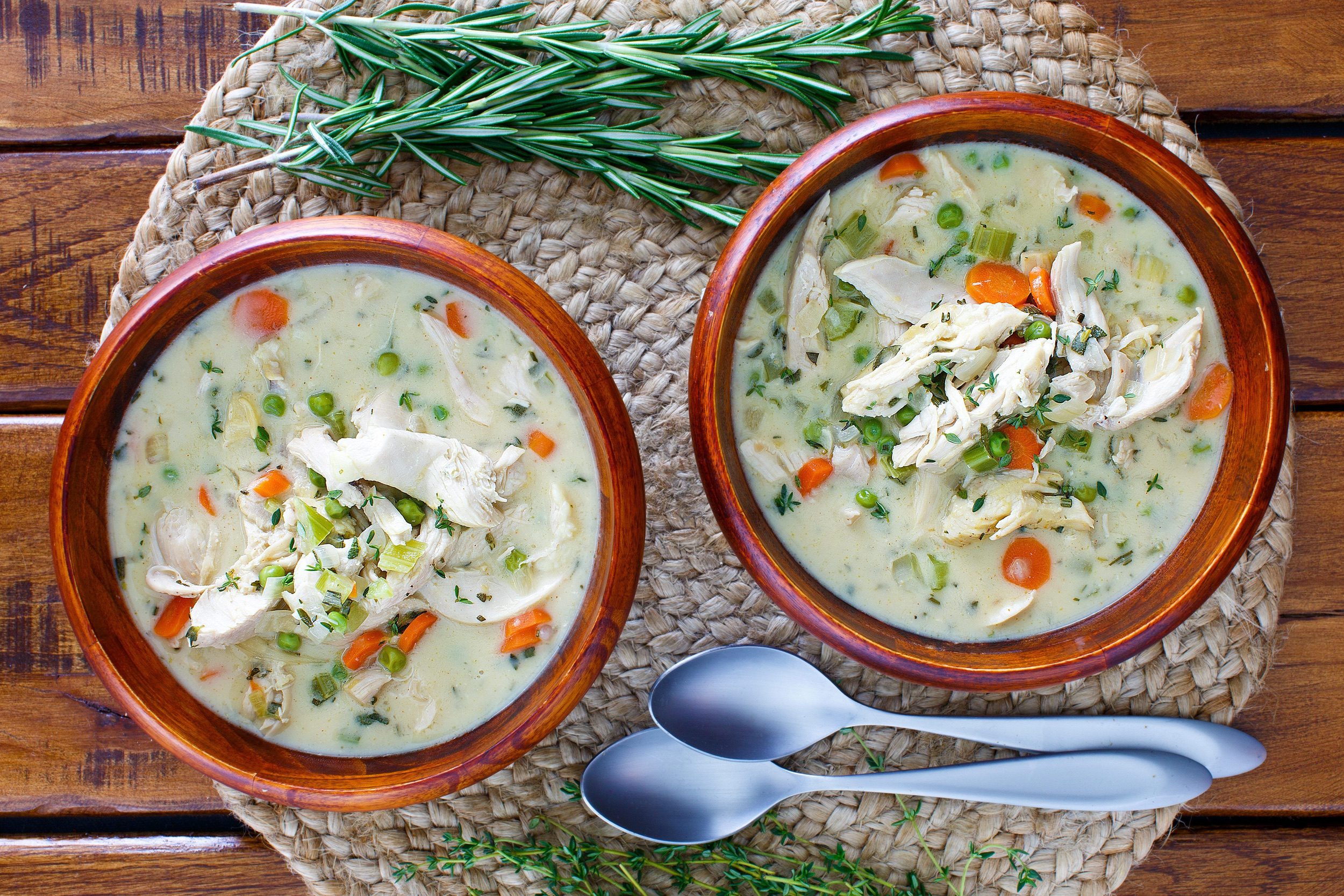 ---
Tuesday
Keep it light tonight with these shrimp-stuffed avocados. The healthy fats and fiber from avocados support cardiovascular and metabolic health, among many other benefits! Add a side of cauliflower rice or your favorite roasted veggie to round out the meal.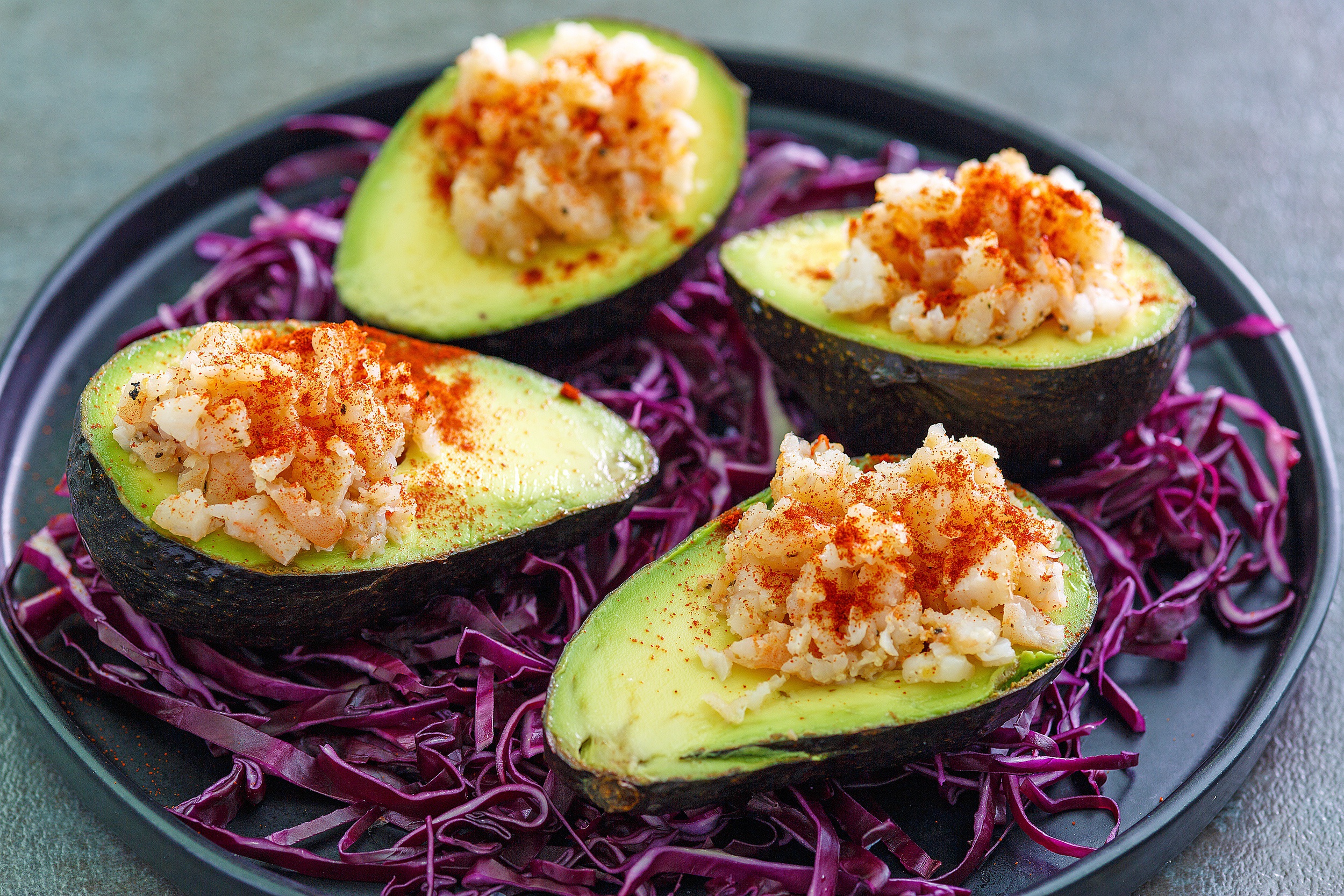 ---
Wednesday
Boneless chops cook much quicker than bone-in, and make for an easy weeknight meal. Pair these Orange Mustard-Glazed Pork Chops with a side salad or roasted Brussels sprouts, but they serve nicely with literally any vegetable, so use whatever you've got! Double up the batch if you want to have leftovers for soup night tomorrow.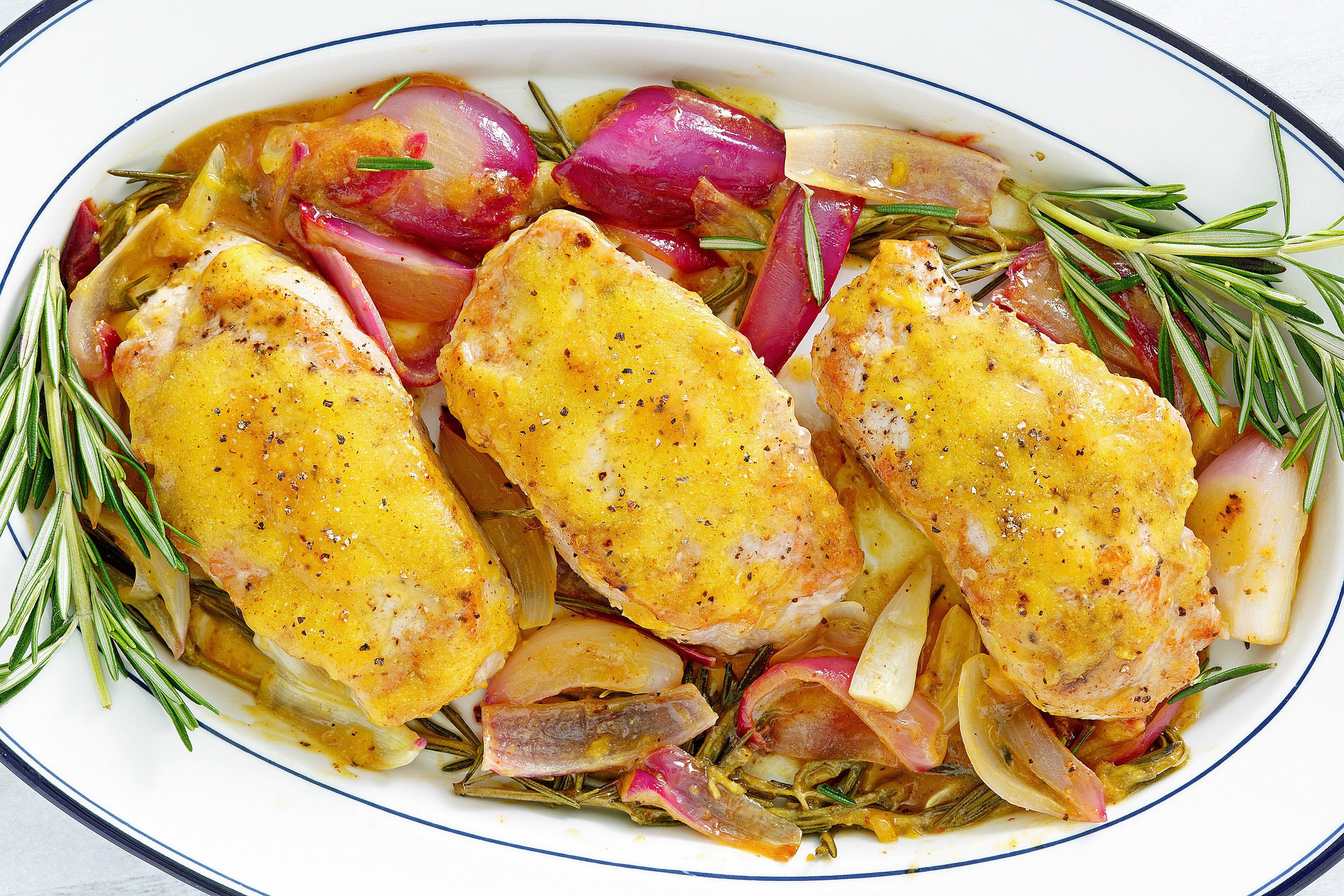 ---
Thursday
Asparagus is in its prime right now, so prioritize this Creamy Roasted Asparagus & Leek Soup! You'll get plenty of nutrients in every spoonful, as asparagus contains potassium, vitamin C, and other antioxidants. If you need more protein with this dish, serve it with some pork chop leftovers from yesterday.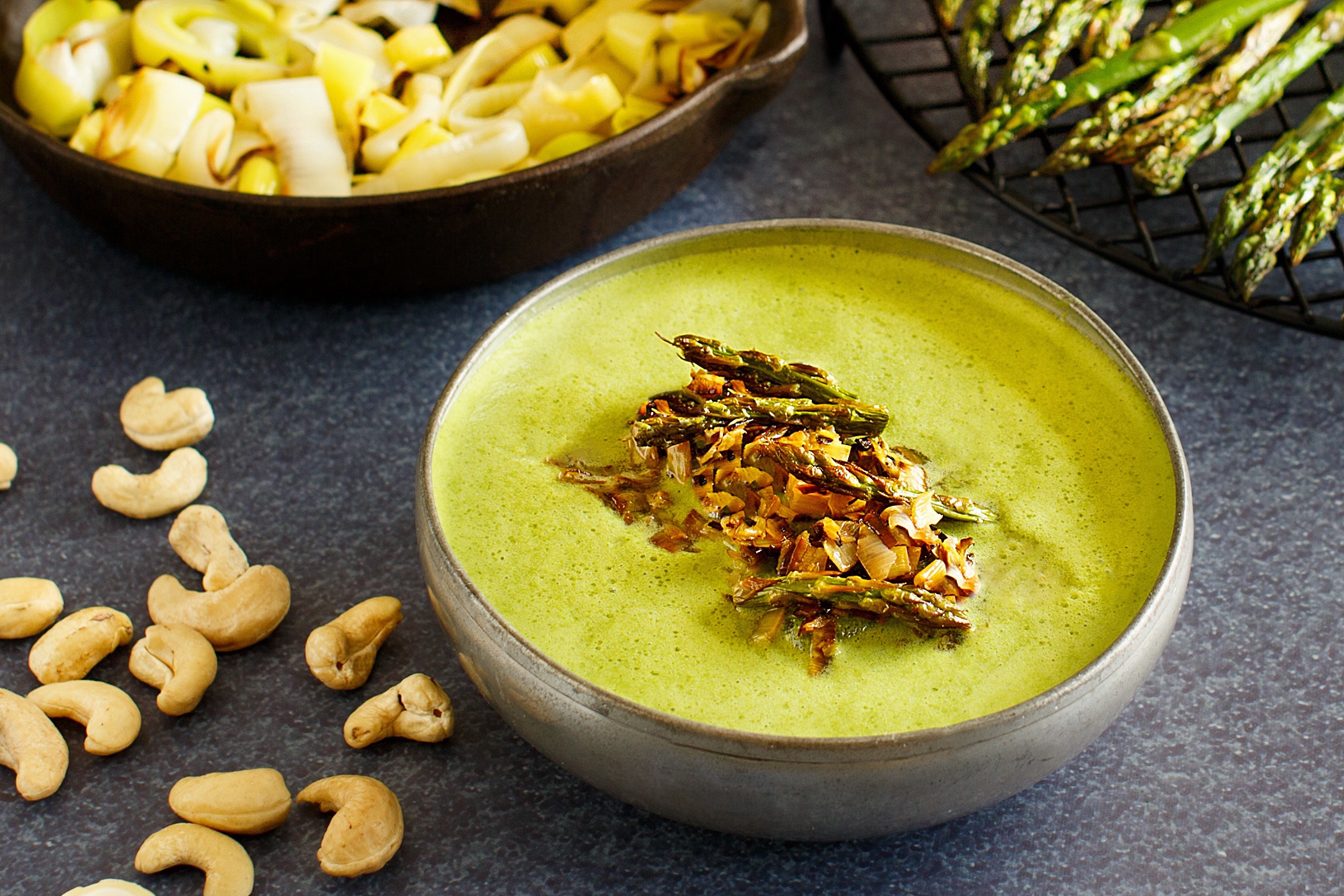 ---
Friday
This Garden Harvest Salad with Smoky Walnut Dressing is a perfect way to get plenty of fiber, vitamins, and minerals and it's also highly customizable. Use the salad ingredients you have on hand to build this meal-in-a-bowl.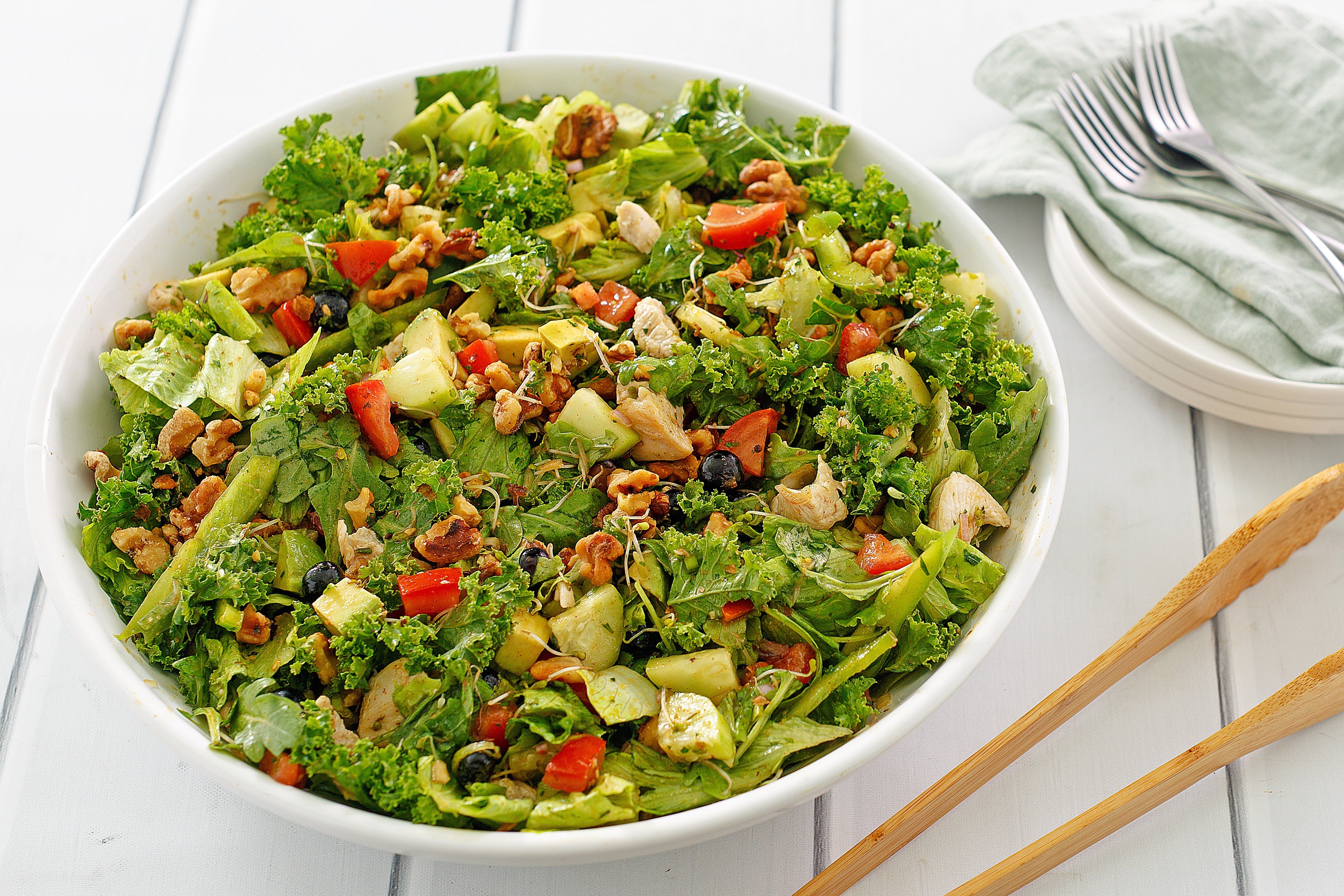 ---
Saturday
Leftovers day!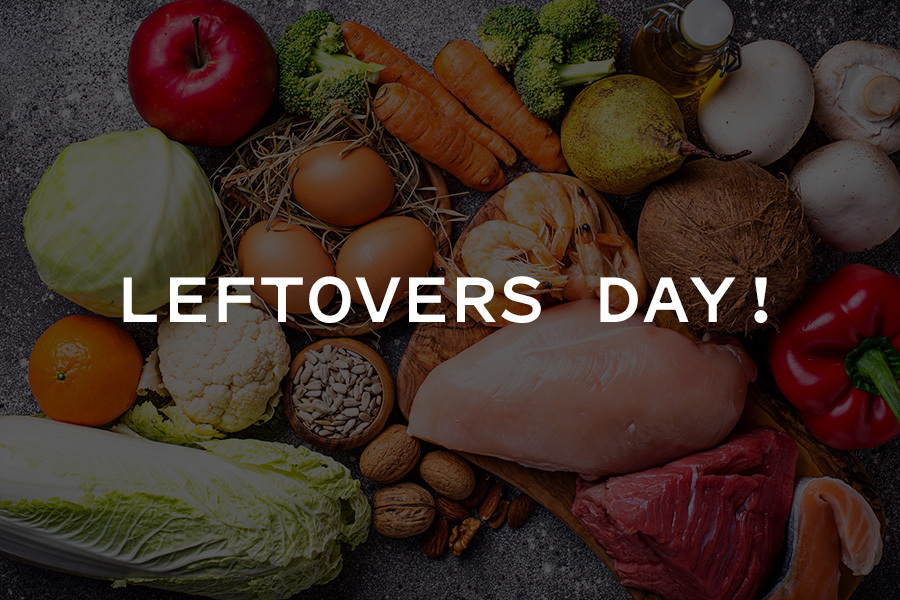 ---
Sunday
Enjoy this Gluten-Free Paleo Granola with dairy-free milk or yogurt, or all by itself. Nuts are also great for blood sugar balance, thanks to their protein and fiber and slow digestibility. Change up the types of nuts you use for your granola based on availability or food sensitivity!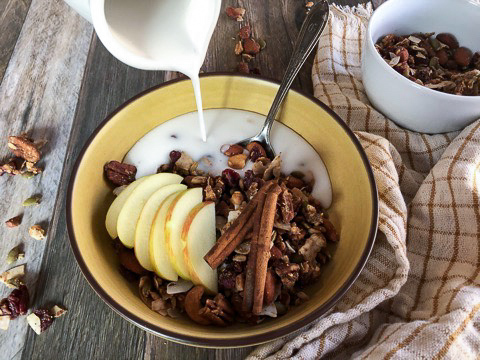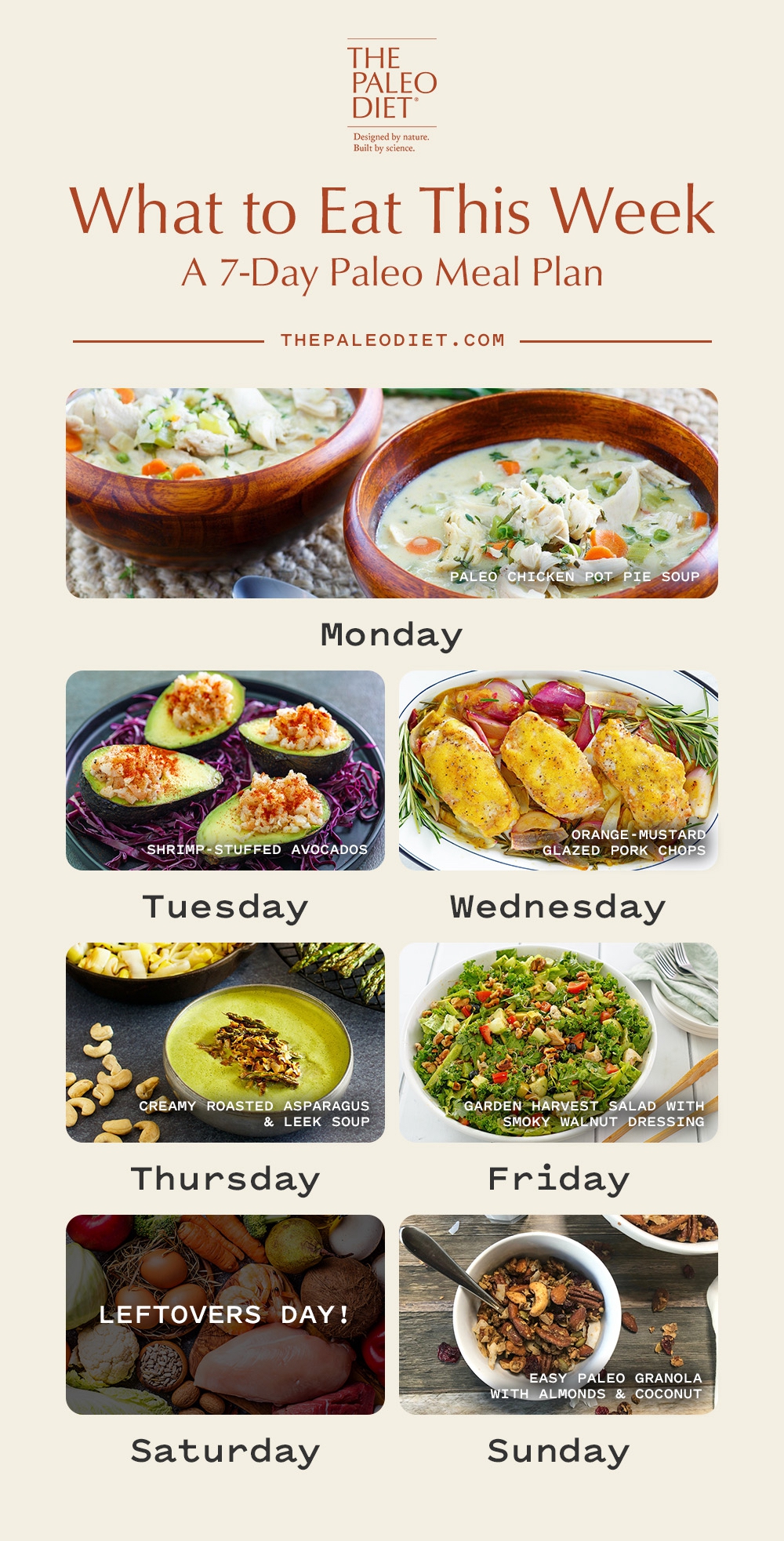 Aimee McNew
Aimee McNew is a nutritionist and writer who focuses on women's health, infertility, and postpartum wellness.
More About The Author