What to Eat This Week: April, Week 3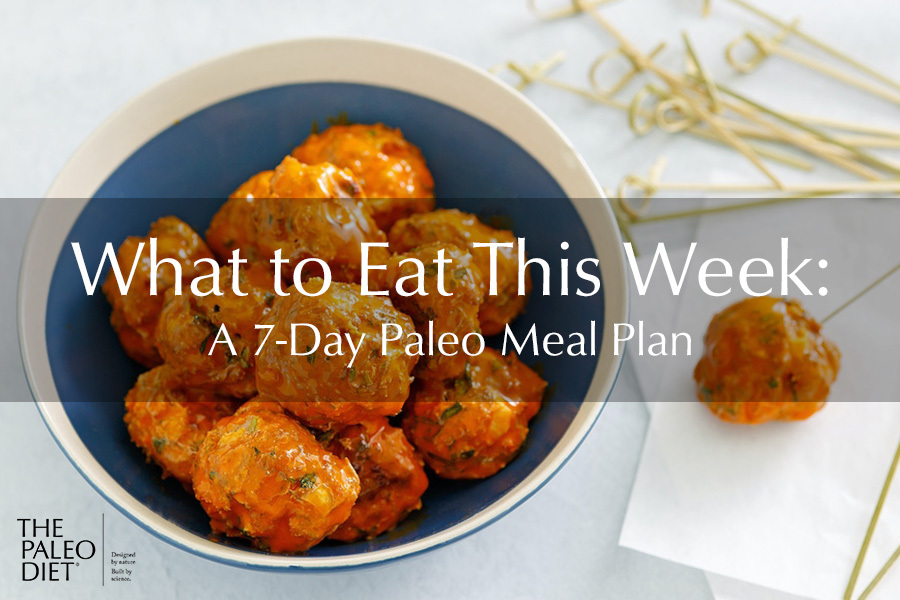 You probably know that you're genetically unique, and that you get your DNA from both of your parents. But did you know that mitochondria, the aerobic engines of your cells, have their own DNA—and that, other than in rare exceptions, you inherit this DNA only from your mother?
Your mitochondria play a major role in brain health, affecting your neurotransmitters, mental wellness, cognition, aging, and more.
There are many ways to support cellular health. Eating nutrient-dense foods is a major part of that, but a great diet won't erase the other needs that your mitochondria have: regular physical activity, stress relief (meditation can be beneficial!), and regular, solid sleep.
While our meal plan this week will provide nutrient-dense foods, you'll have to take care of the other aspects. Have you ever considered your wellness in terms of something more than just weight loss, inflammation, or digestive health? If you need an additional reason to exercise or get better sleep, remember your mitochondria.
Here's your meal plan for the week:
Monday
These lean, protein-packed Spicy Buffalo Chicken Meatballs pair nicely with baked sweet potatoes and steamed broccoli for a kid-friendly meal. Make a double batch and freeze them for future easy meals.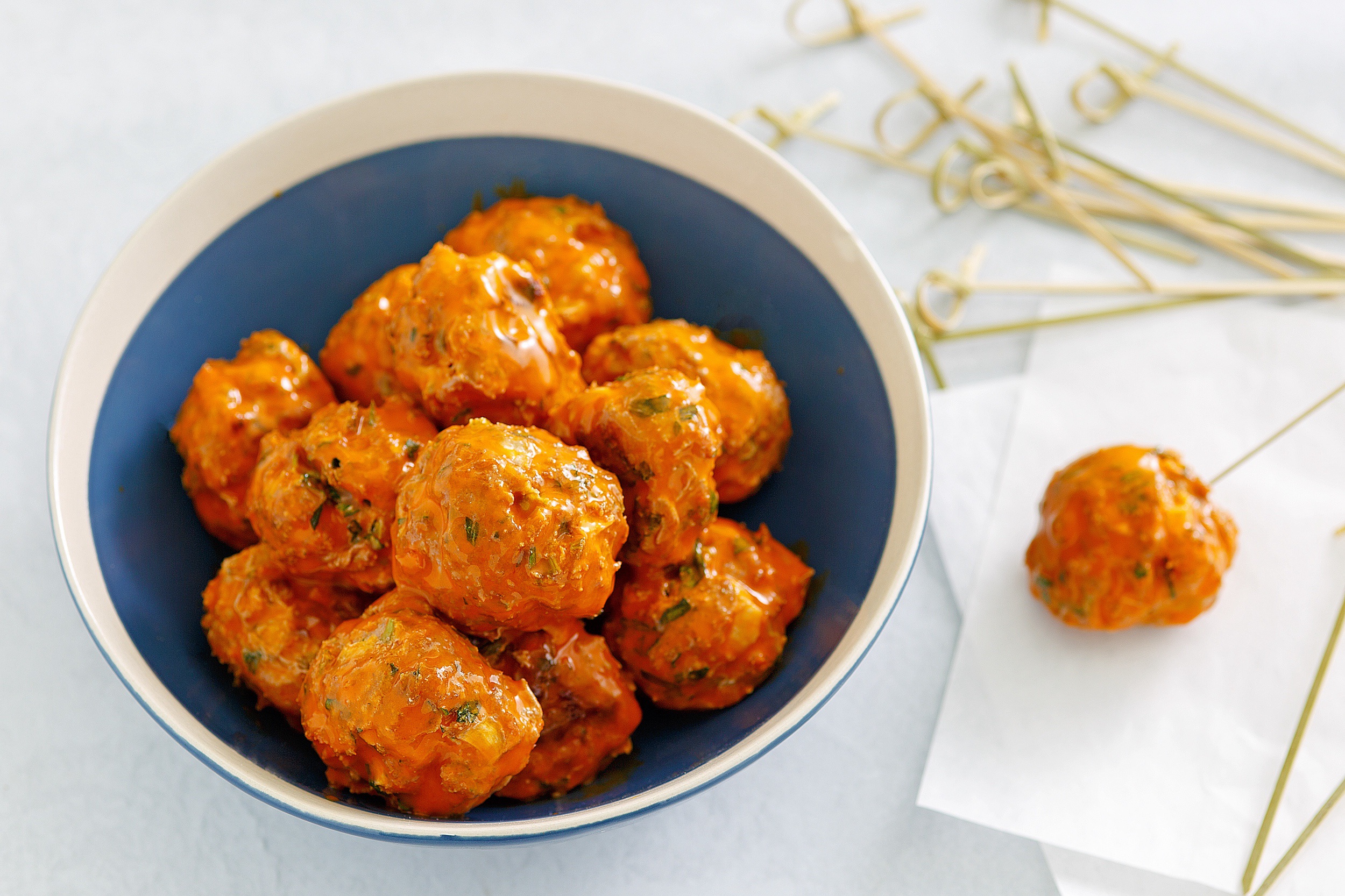 ---
Tuesday
Tonight you'll dig into these savory Herb-Crusted Pork Chops with a side of this Blueberry and Roasted Beet Kale Salad. Use a meat thermometer and remove your chops from the oven as soon as they reach 145ºF, then let them rest for three minutes before serving for the juiciest pork you've ever made.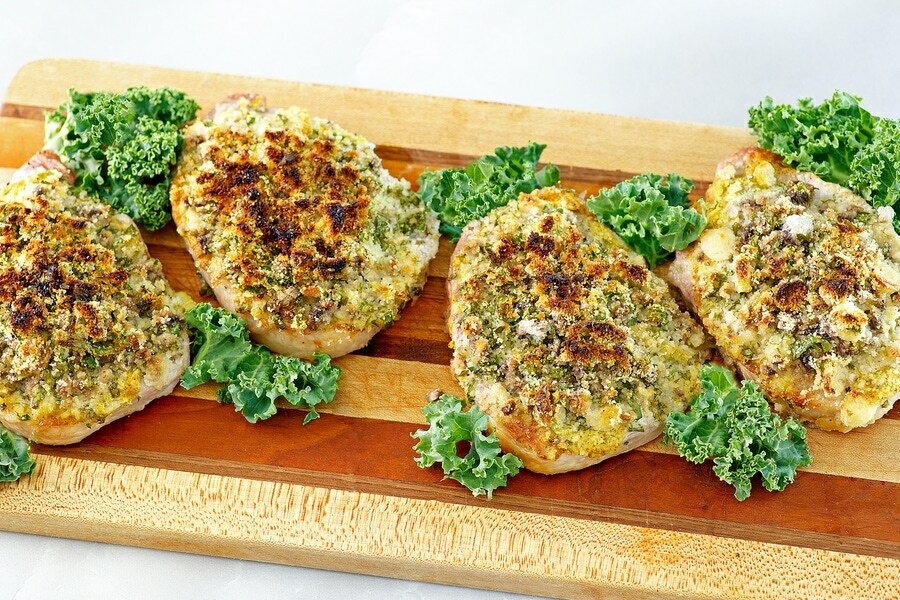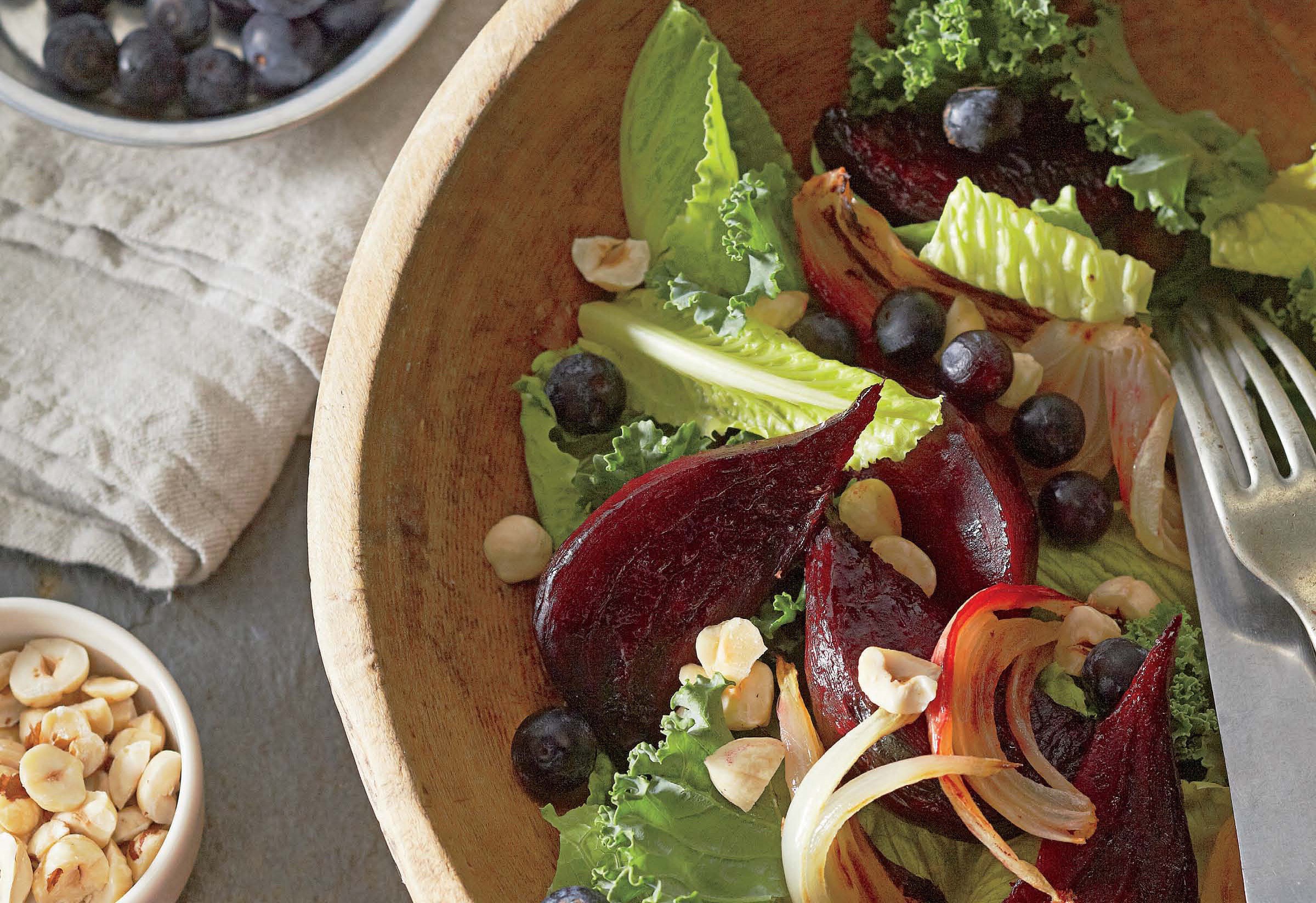 ---
Wednesday
This Thai Red Curry Zoodle Bowl with Shrimp looks complex, but is remarkably simple. If you don't have a spiralizer or don't want to mess with zoodles, you can prepare the rest of the dish and serve it over cauliflower rice for an equally delicious meal.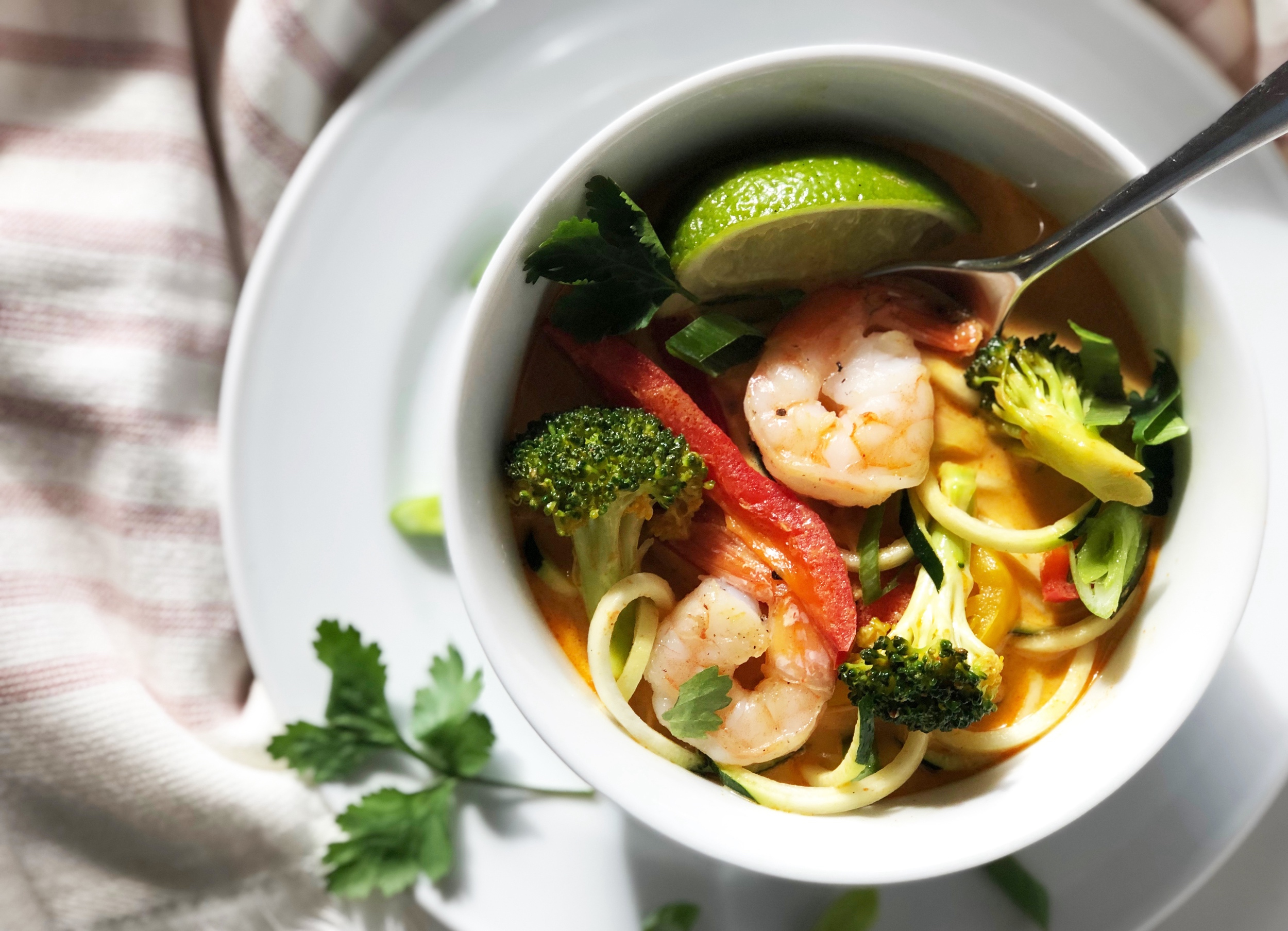 ---
Thursday
This set-it-and-forget-it Slow Cooker Paleo Taco Soup is perfect for those long days when you don't feel like cooking. Prep extra for workday lunches or Saturday's leftovers day!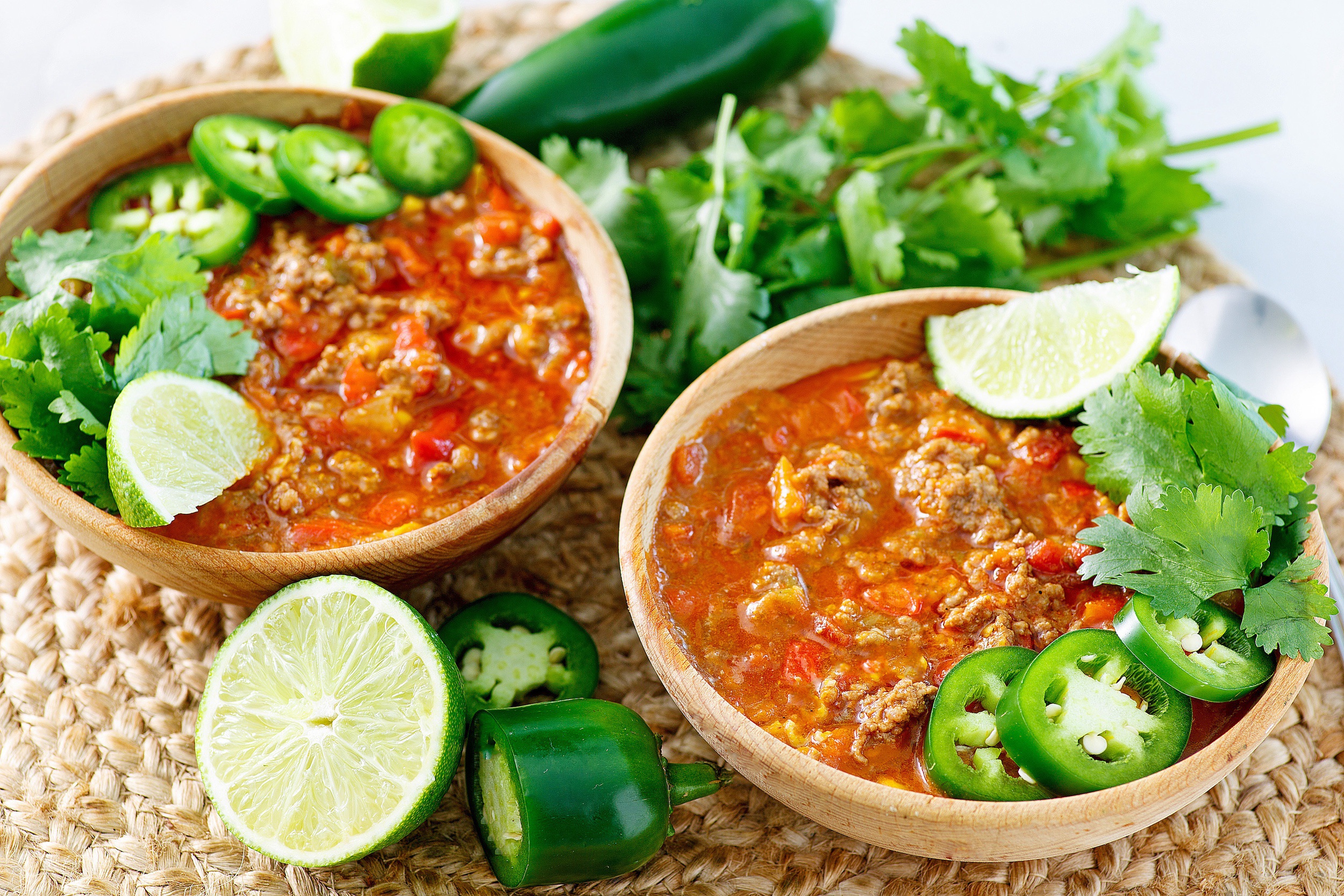 ---
Friday
Believe it or not, these St. Louis Style Slow Cooked Ribs are as healthy as they are tasty. This cut of ribs is one of the richest dietary sources of vitamin K2, which can help keep diseases at bay. Plus, they'll make tomorrow's leftover day delightful (if there are any leftovers). For a picnic-perfect side to go with it, try roasting and chilling Brussels sprouts, then toss with black pepper, oregano, and avocado oil as a Paleo alternative to potato salad.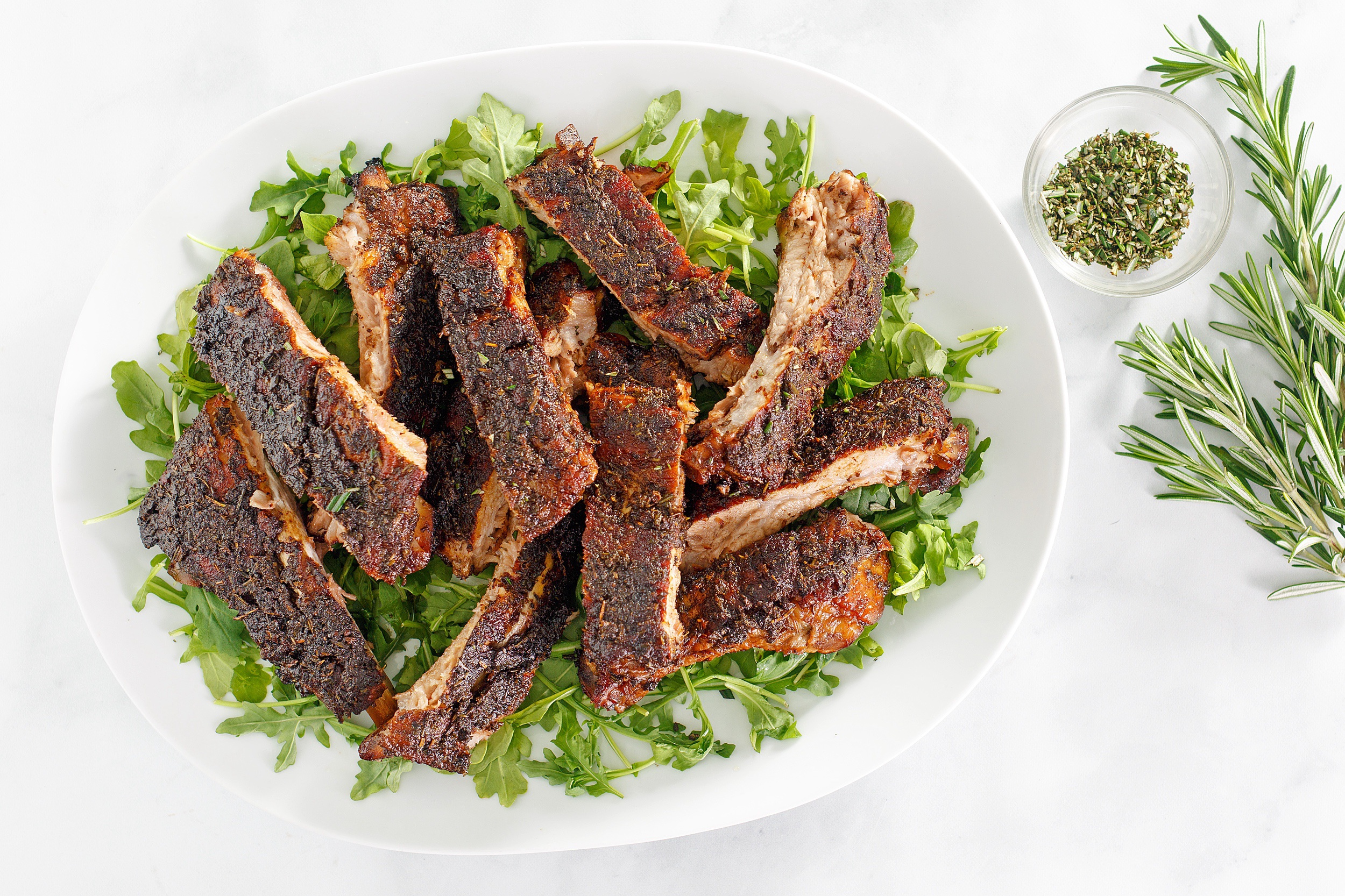 ---
Saturday
Leftovers day!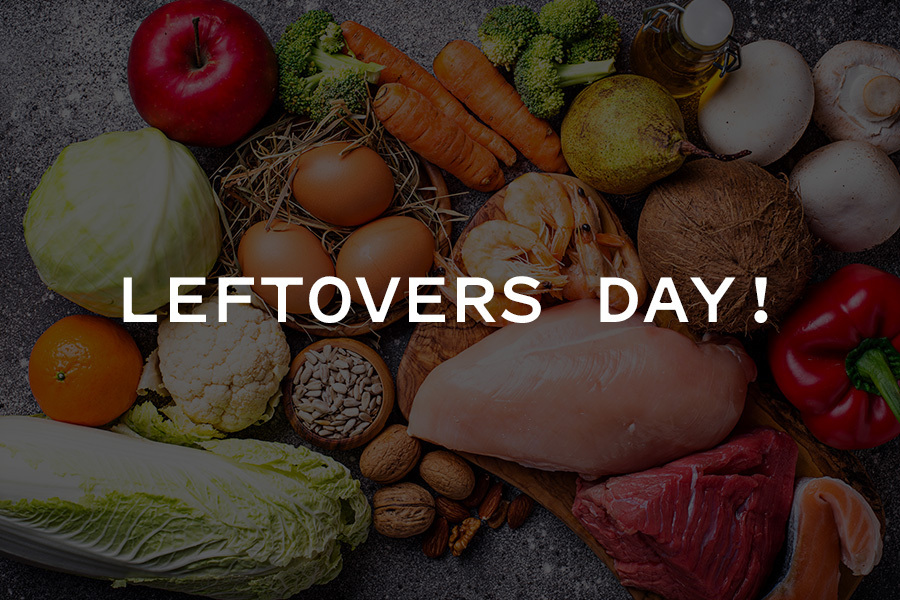 ---
Sunday
It doesn't get much better than a weekend brunch when these Flourless Banana Pancakes are on the menu. Top with your favorite berries and shredded coconut, and you won't even miss the maple syrup.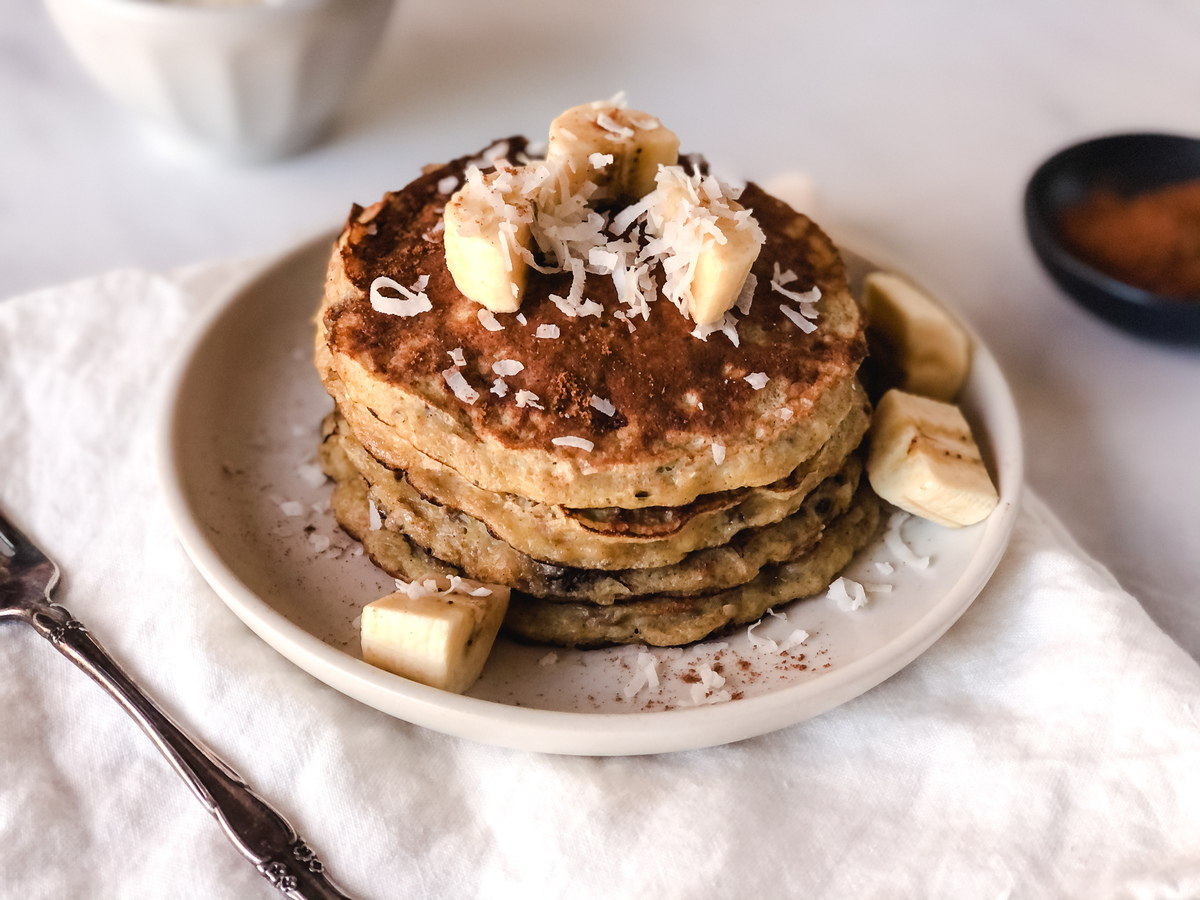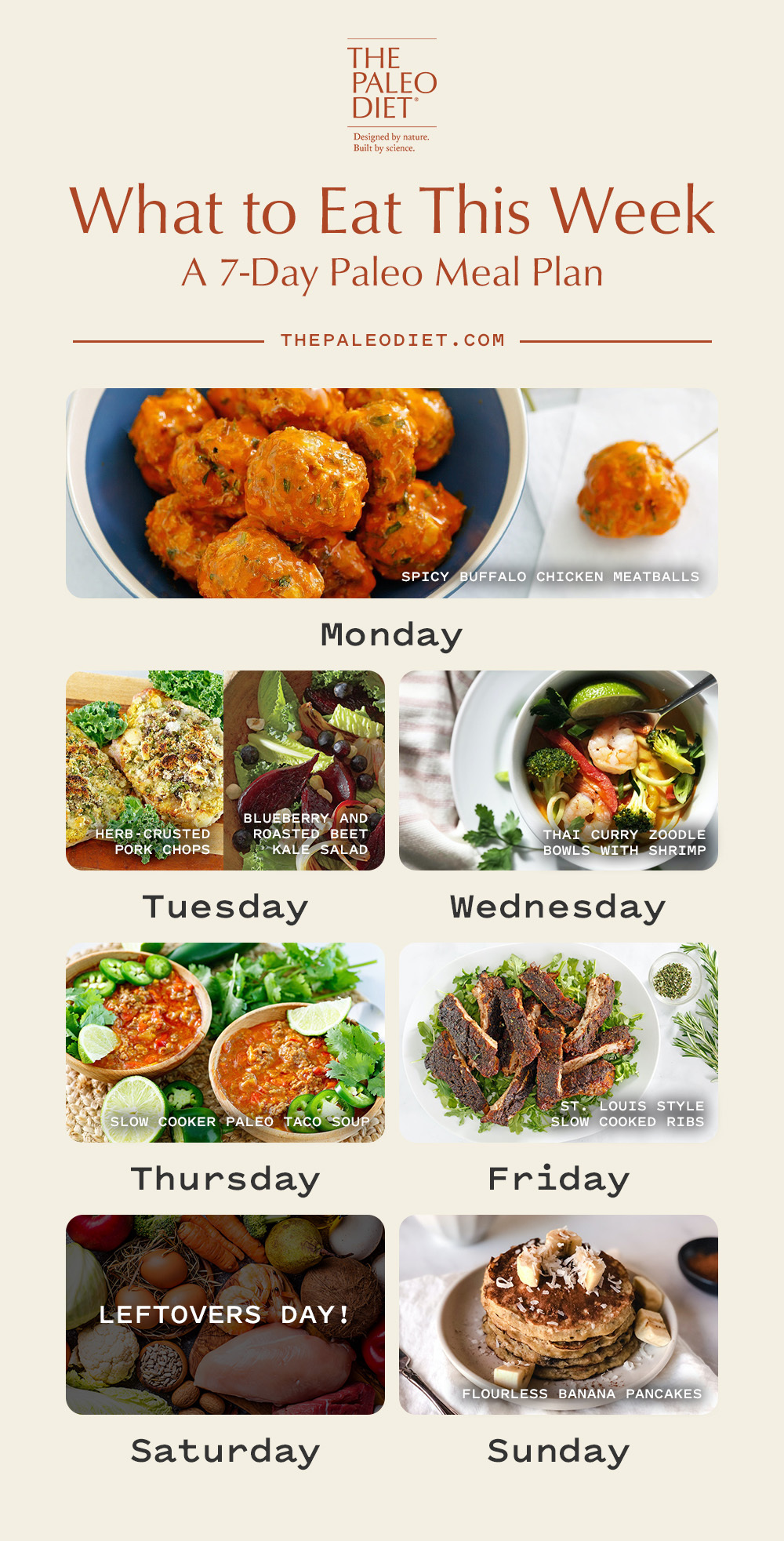 Aimee McNew
Aimee McNew is a nutritionist and writer who focuses on women's health, infertility, and postpartum wellness.
More About The Author