Tips for Paleo Campers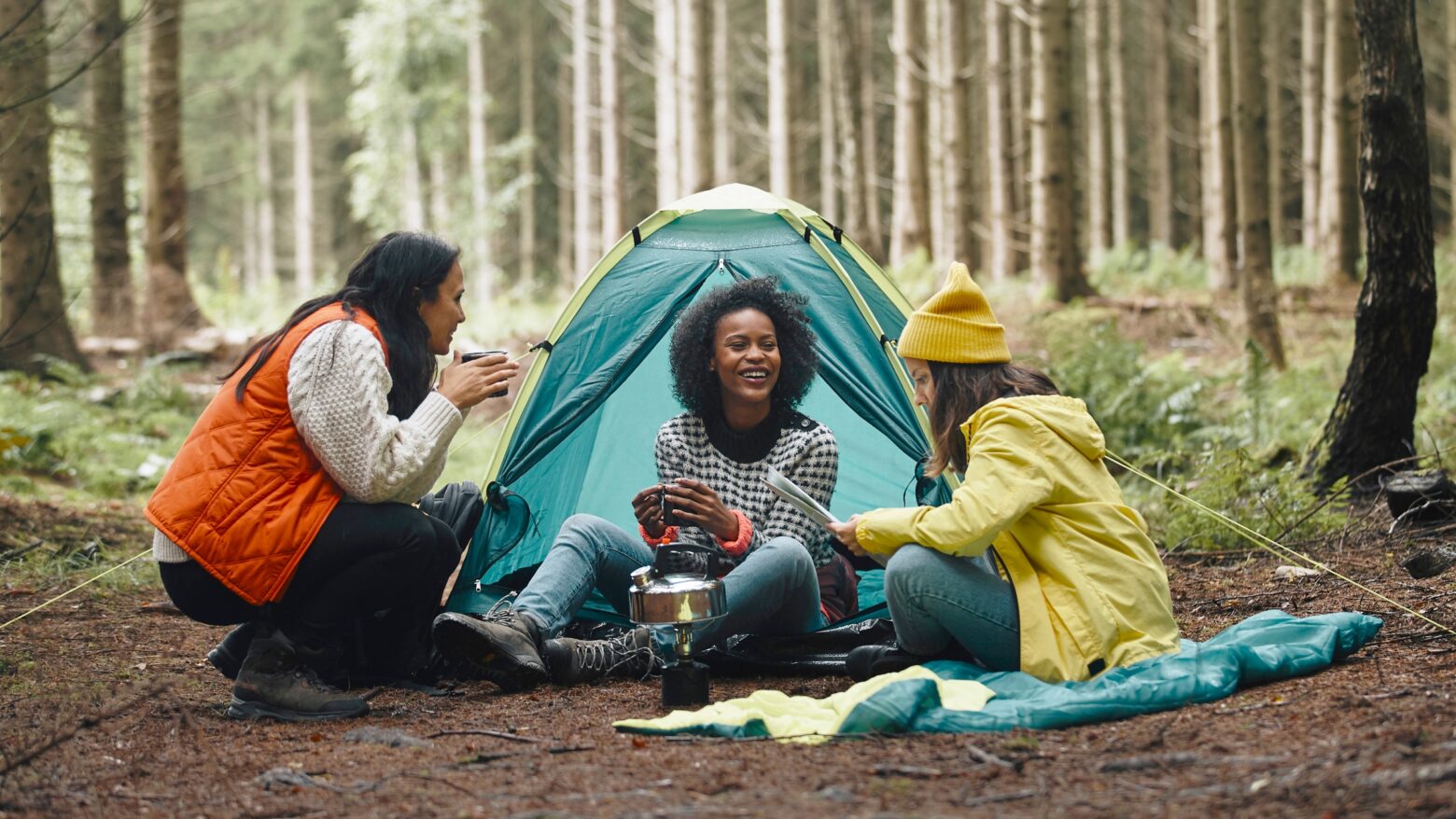 Yes, there are a lot of foods that are normally taken along on camping trips that are not necessarily meant for The Paleo Diet, but this doesn't mean that you can't enjoy camping and communing with nature. You just need to do it a bit differently, which means bringing along different types of foods and tools to ensure that you can stick to your Paleo lifestyle no matter where you end up. Here are our tips for Paleo campers.
Invest in Camp Kitchen Gear
If you plan on taking frequent camping trips, it's wise to have a good supply of items for your camp kitchen. Preparing Paleo meals while camping requires a few special tools, including these three basics:
Source of Heat: Are you going to be using wood for fire, or do you plan on cooking with charcoal? If you are camping at state and national parks, you will need to find out if there are grills that are separate from fire pits, or if they have the type that hangs over an open pit. If you are going to other areas where there are no amenities, you will want to have a portable grill or stove with you, just in case.
Cookware: Make sure you are well-stocked with basic pieces of all-purpose cookware, including a cast-iron skillet and a stock pot with a lid if you want to cook soups. You should also have a pair of tongs, a spatula, and a long-handled spoon. Some campers like to bring along a frying pan for cooking breakfast foods. You should also have a few storage containers to keep food fresh.
Cooler: The Paleo Diet requires that you eat animal products and a lot of other proteins. These foods need to be refrigerated, so you will need to make sure that you have a good cooler and plenty of ice. If you are going to be camping for several days, look for a cooler that will keep foods cold for a minimum of three days.
Cook in Large Quantities
If you plan to be camping for long periods of time, it is a good idea to cook large amounts of food beforehand that can be reheated. For instance, you can cook a huge pot of soup, store it in containers in your cooler, and have meals for a few days. If you are cooking burgers, double or triple the ingredients and you can reheat the extras later. It is always quicker and easier to reheat things than it is to cook them from scratch.
Foods to Pack
Make sure that you plan to prepare foods that use common ingredients, so you don't have to pack up your entire kitchen for your camping trips. One way to spice up your meals is to bring along different herbs and spices, which can be placed in small containers so they don't take up a lot of space. When it comes to the types of food you will be taking with you, there are three main things to consider: protein; carbohydrates; and fats.
Protein
Make sure that you bring sources of protein that are easy to pack and just as easy to prepare. These should include items such as hard-boiled eggs, chicken breasts, steaks, ground beef, and other meat. If you're planning on camping for longer than three or four days, bring along dried or smoked meats, which will last longer. Other good sources of protein include nuts and seeds.
Fat and Carbohydrates
We need healthy fats in our diets, which can come from a number of Paleo-friendly food sources, including nuts, seeds, nut butters, trail mix, and granola. Avocado is another great source of healthy fats, but you need to make sure that it is stored properly so it doesn't get crushed. You will also need to have plenty of carbohydrates, especially if you plan on hiking or doing other strenuous activities that require plenty of energy. Foods that are easy to take along and loaded with good carbs include dried fruits and chopped vegetables.
It's important to make sure that you get protein, good fats, and good carbs in every meal, whether you are camping or at home. There are plenty of easy ways to combine these nutrients, even when you have limited resources on a camping trip. It can be as simple as combining a couple of hard-boiled eggs with half a cup of granola and a piece of fruit for breakfast, or something more substantial for dinner such as steak with veggies.