Sample Menu for Endurance Athletes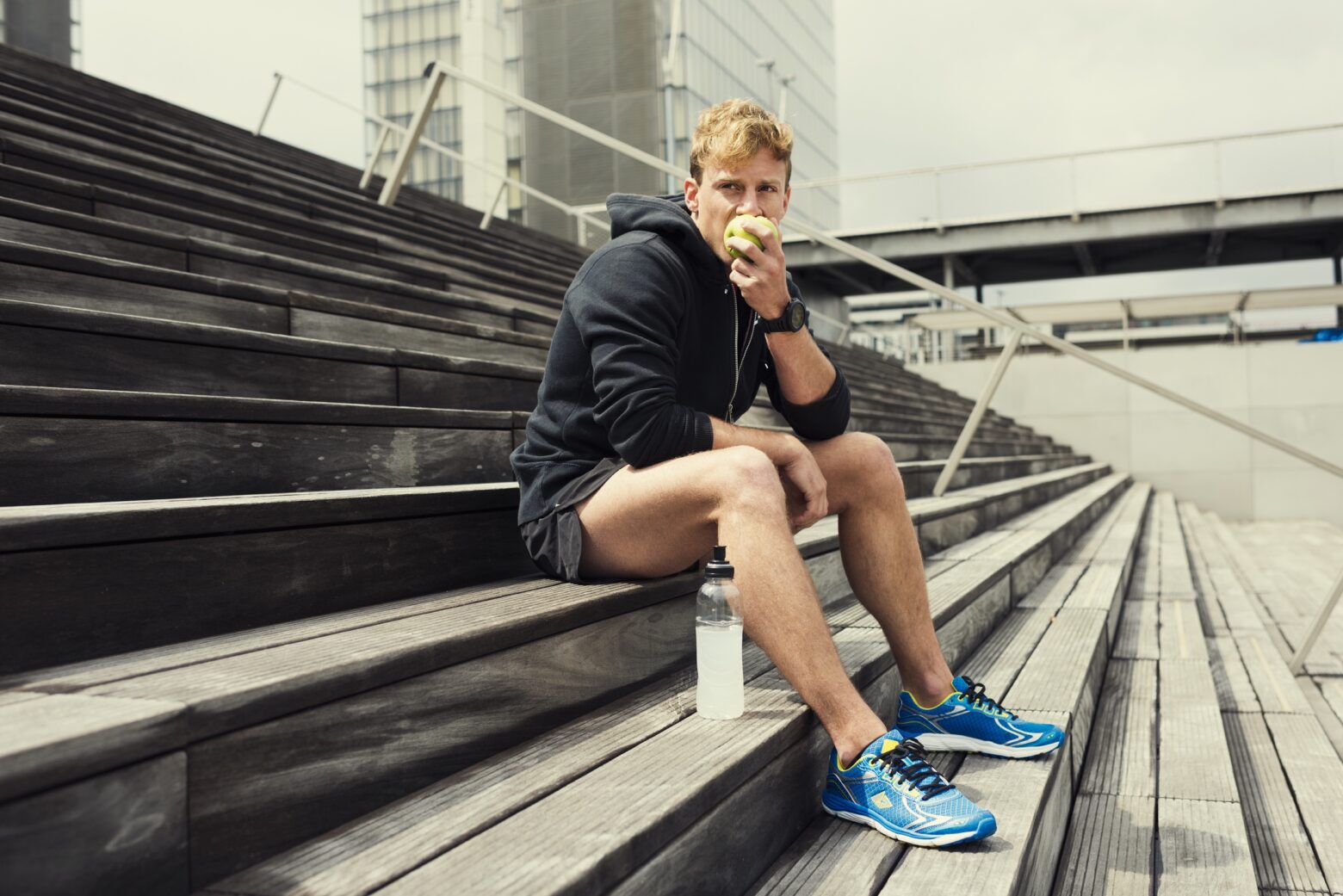 Not sure what to eat on big workout days, or how to fuel yourself on rest days?
It's easy to forget to eat right on big workout days, or to miss your post-workout window for a recovery snack. To help get you started, here's my sample menu for what to eat on a big workout day, and how to nourish yourself on days that you're taking it easy!
---
Endurance athlete sample menu for a two-in-a-day workout
Want to make it a two-fer? You can get two big workouts in one day if you fuel properly. You'll have to have breakfast at 5:30am, but you'll get a total of four hours of hard work in!
Pre-workout
5:30 AM
Breakfast: 8oz chilled decaf green tea blended with a banana, egg white protein powder and almond butter as a breakfast smoothie. Serve with a baked sweet potato.
The Workout
6:30 AM
3-hour bike ride, hydrating with an energy gel every 25 minutes.
Post-workout
9:30 AM
Immediate Post-Workout Recovery Drink: Blend up a smoothie with cantaloupe, egg white protein powder and glucose. Drink plenty of water- keep hydrating!
10:00 AM
Snack: Grab a handful of raisins. They help restore body alkalinity, continuing to help the body recover post-workout, and to prepare for the session later in the day.
11:30 or 12:00 PM
Lunch: Grilled Chicken breast and sautéed asparagus, drizzled with olive oil. Serve with an apple on the side.
Pre-Workout
3:00 PM
Snack: A cup of unsweetened applesauce with chopped egg whites. This will help you prepare for the second workout of the day, shifting from the usual Paleolithic macronutrient ratio to the pre-workout focus on carbohydrates.
The Workout
4:30 PM
One hour of running and/or jogging on the track.
Post-Workout
5:45 PM
Snack: Grab a carbohydrate gel immediately as recovery, then enjoy a banana. It's a high glycemic fruit that will also aid in recovery.
6:30 PM
Dinner: Poached wild salmon on a bed of steamed kale, mixed green salad, avocado & sliced strawberries. Top with a squeeze of fresh lime juice, a drizzle of extra virgin olive oil, and sliced oranges.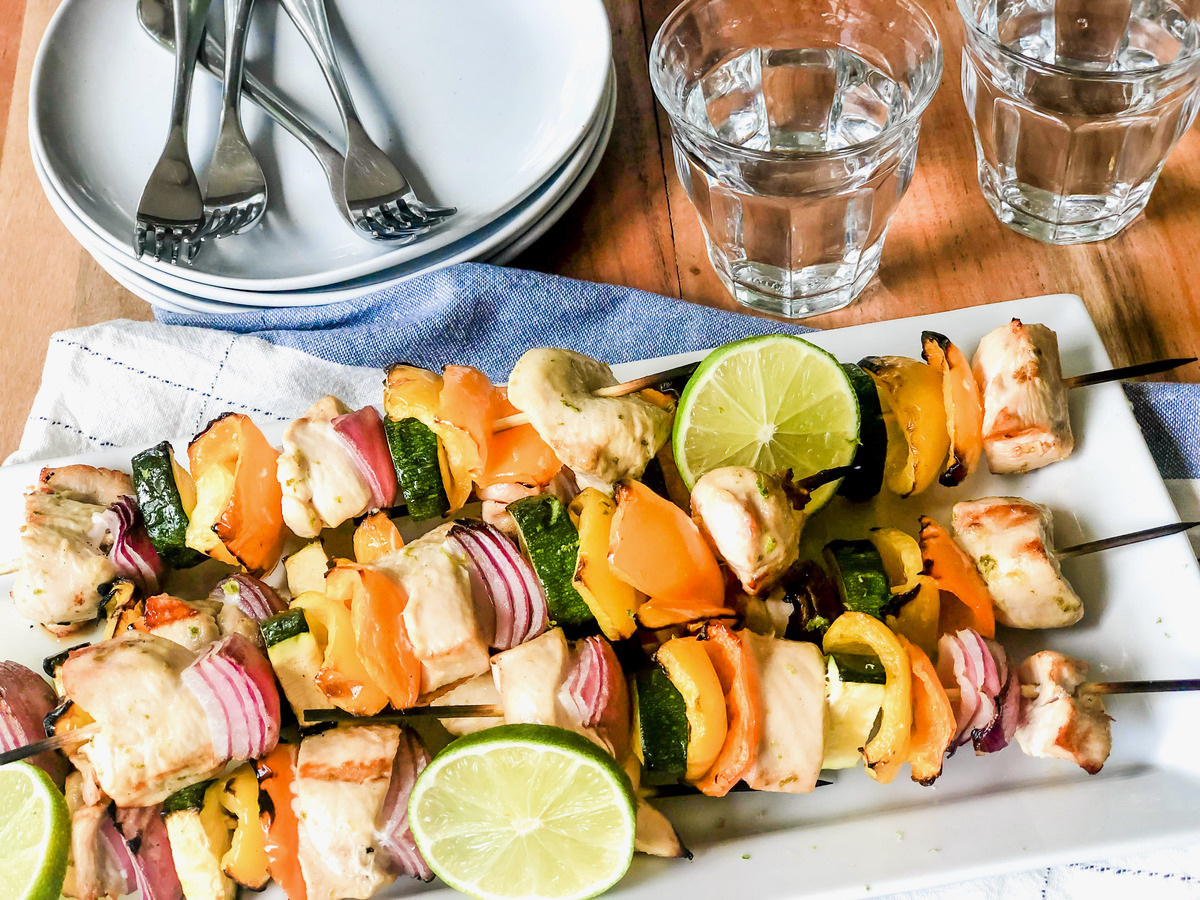 Endurance athlete sample menu for off-day from training
You'll need to take a rest day, especially after a day of training twice! Here's my sample menu for recovering on a non-workout day.
Breakfast
Poached cod on bed of sautéed spinach with garlic & olive oil, fresh berries.
Snack
Steamed broccoli drizzled with olive oil, a sliced orange, and chopped egg whites.
Lunch
Mixed green organic salad, with olive oil and lime, served with grilled chicken, avocado, and grapes.
Sliced lean turkey with pear slices wrapped in lettuce.
Dinner
Chicken and veggie skewers. Serve with a fresh spinach salad with tomato, dressed with walnut oil and a lime wedge.
Snack
Sliced apples tossed in lemon juice and dusted with cinnamon. Enjoy with a cup of herbal or green decaf tea!
Nell Stephenson, B.S.
Nell Stephenson has been an advocate for The Paleo Diet since 2011, and is the co-author of The Paleo Diet Cookbook.
More About The Author