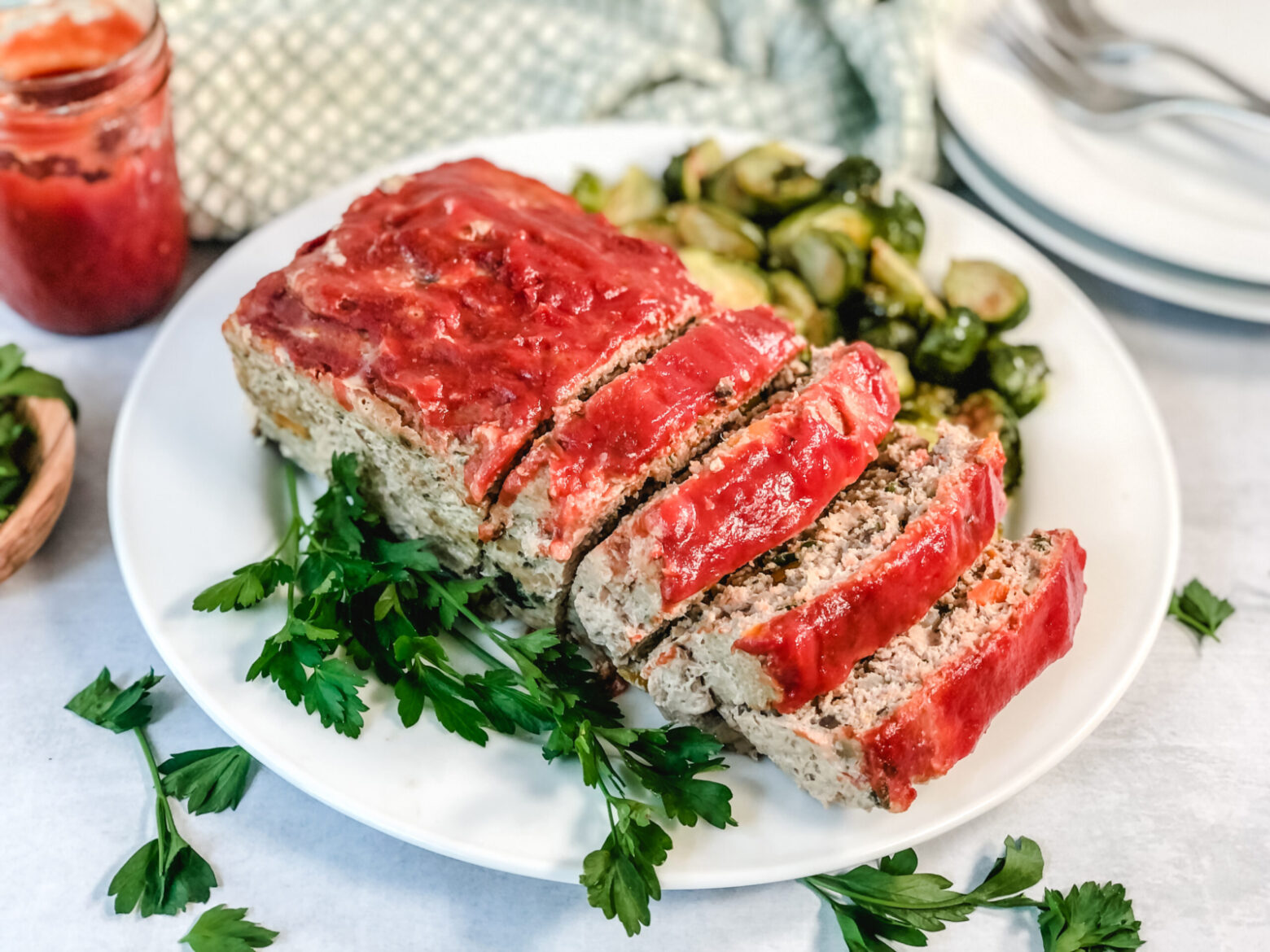 Veggie-Packed Turkey Meatloaf
Meatloaf is great all on its own, but the best kinds are studded with colorful, crisp-tender veggies. This easy recipe is like having two healthy side dishes baked right into the main dish!
With a variety of veggies stuffed inside, it's important for this meatloaf to hold together. To keep the meatloaf from falling apart, we used two eggs and some almond flour. These work as wonderful binders, and also lend a bit of subtle nutty flavor to the meatloaf. Start by mixing these ingredients together, then set aside while preparing the veggies.
To make sure your vegetables are crisp-tender, we sauté them before adding to the meatloaf mix. Start by softening the onions and bell peppers (any color you like will work), and then add chopped mushrooms and cook a bit more. Add the spinach and cook for another minute, or until just wilted. Remember that they'll finish cooking in the oven!
If you want to substitute with other veggies, try a small dice of zucchini or sweet potatoes, or replace the yellow onions with shallots or red onions.
Let the veggies cool slightly, then add them to the turkey mixture and add the seasonings over the top. Use your hands to combine everything together, taking care not to overmix. Pour into a loaf pan lined with parchment paper, and top evenly with homemade Paleo ketchup. If you don't want to make the ketchup, you can always just add a drizzle of balsamic vinegar instead, or skip the topping entirely.
Bake for an hour, then let the meatloaf cool for 10 minutes before slicing. Serve while it's warm, alongside roasted Brussels sprouts or your favorite side dish. Store any leftovers in an airtight container in the fridge.
Tip: This is a great recipe for meal prep! Just warm it up and enjoy for lunches or dinner throughout the week.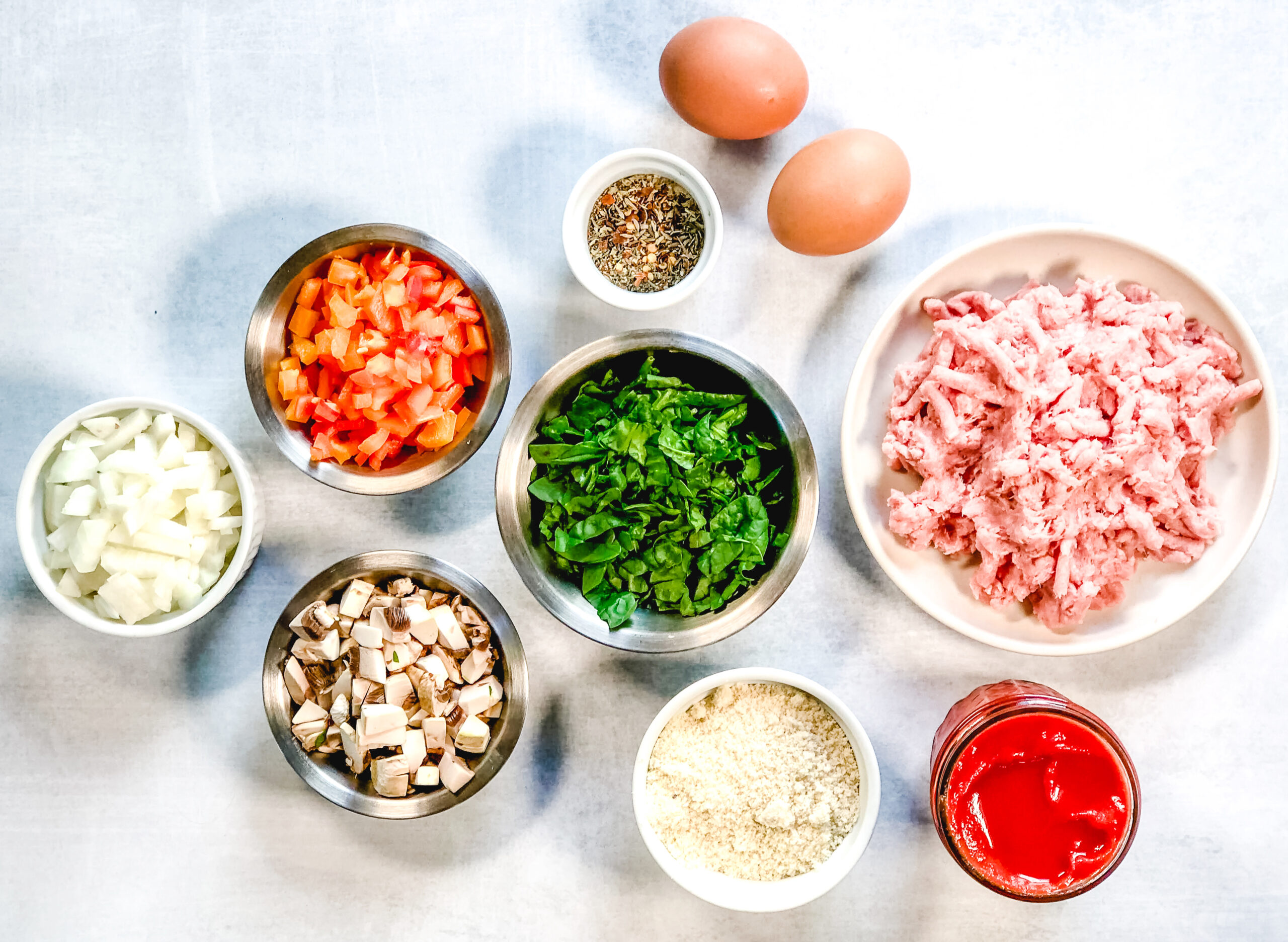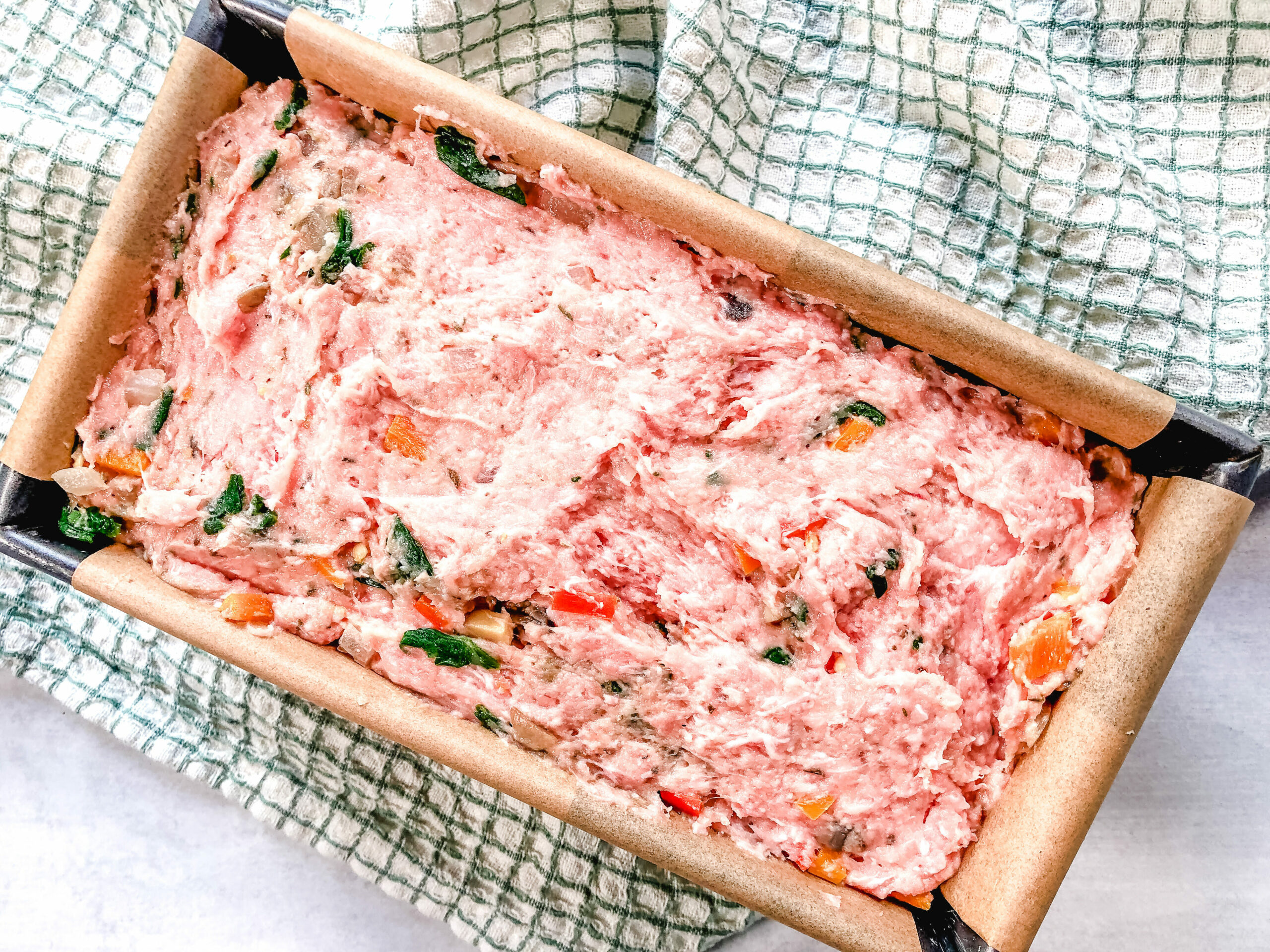 For hundreds of pure Paleo recipes be sure to check out The Real Paleo Diet Cookbook and The Real Paleo Diet Fast and Easy.
Details
Prep Time:

15 minutes

Cook Time:

1 hour 5 minutes

Total Time:

1 hour 20 minutes
Ingredients
2 lb ground turkey

2 eggs, whisked

1/2 cups almond flour

1 tbsp olive oil

3/4 cups bell peppers, chopped

1/2 cups yellow onion, chopped

1/2 cups mushrooms, chopped

4 oz spinach, chopped

1 tsp dried oregano

1 tsp dried thyme

1 tsp dried basil

1 tsp onion or garlic powder

1/2 tsp red pepper flakes

1/2 tsp fennel seeds

1/2 tsp black pepper

1/2 cups Paleo ketchup
Directions
Preheat the oven to 350°F and line a loaf pan with parchment paper.

In a large bowl, mix the turkey, eggs and almond flour until combined. Set aside.

Heat the olive oil in a large saute pan. Add the bell peppers and onions and cook for a few minutes, until softened slightly. Add the mushrooms and cook for another minute or so. Add the chopped spinach and cook until it starts to wilt. Remove from the heat.

Let the vegetables cool a bit, then add to the bowl with the turkey and top with the remaining seasonings, through the black pepper. Use your hands to combine, being careful not to overmix.

Pour the mixture evenly into the prepared loaf pan. Top with the Paleo ketchup. Bake for one hour, then let cool for 10 minutes before slicing and serving.