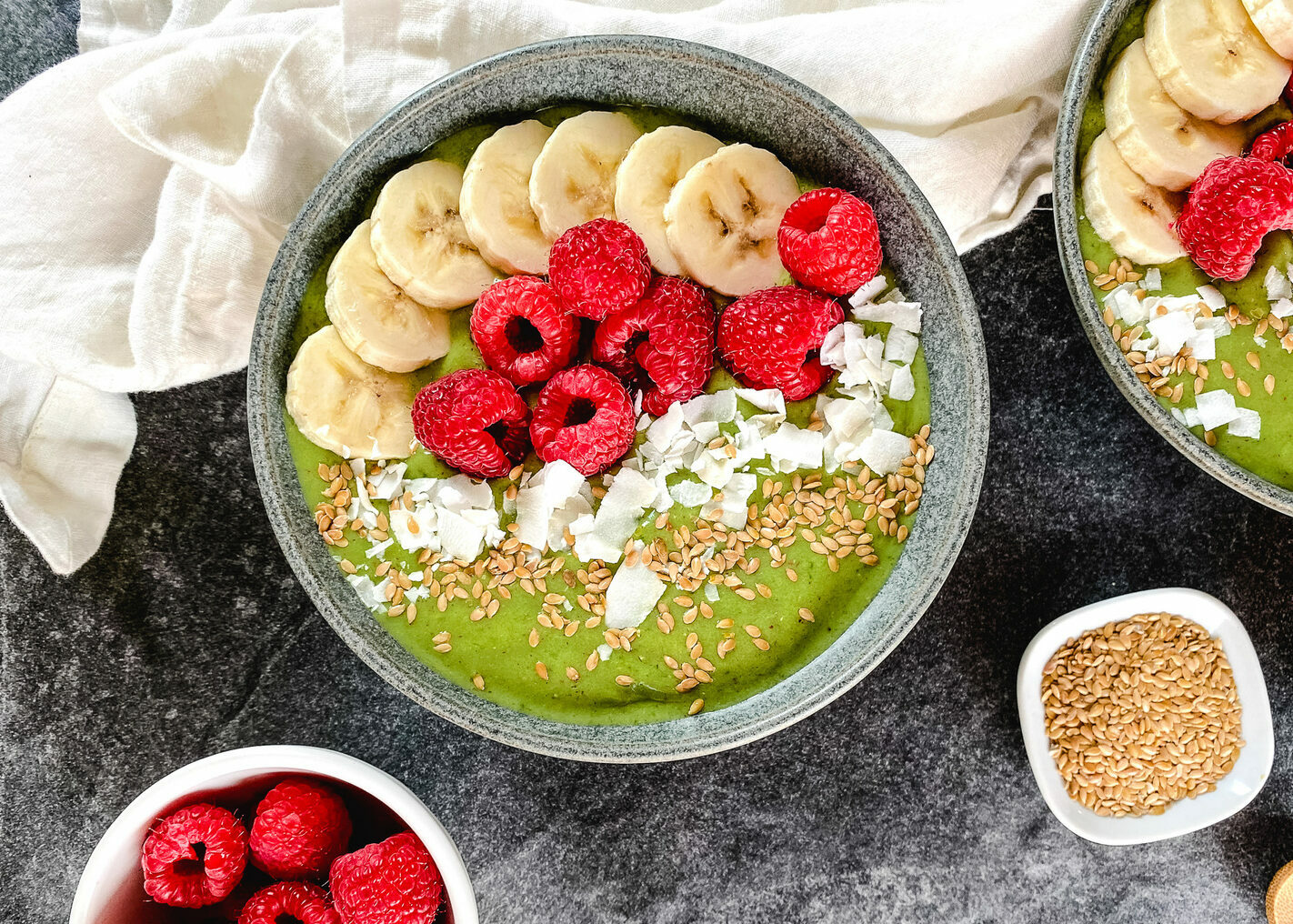 Vegan Green Smoothie Bowl
Make your smoothie extra thick and enjoy it in a bowl! Top it with banana and coconut for a vegan-friendly breakfast or snack.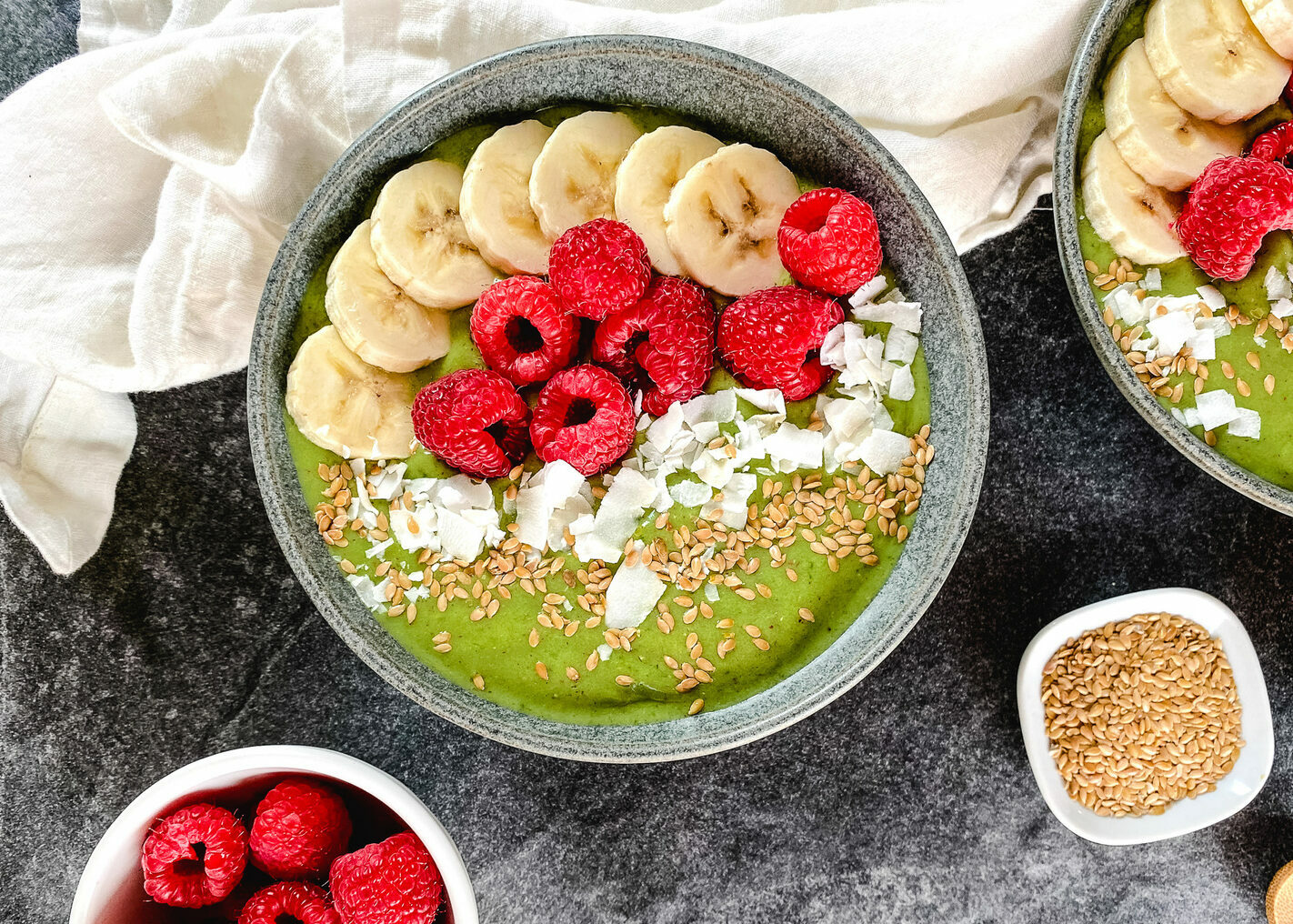 All you need is 10 minutes to whip up a Pinterest-worthy smoothie bowl. Enjoy it as a healthy breakfast when you need a break from eggs!
Sure, you can sip your smoothie, but why do that when you can enjoy a thicker version with your favorite toppings?
The base of this green smoothie is simple. All you need are bananas (preferably frozen, but fresh work too), frozen mango, or pineapple chunks, half an avocado, baby spinach, and coconut milk.
You can also use baby kale instead of spinach, or another dairy-free milk if you prefer. Coconut milk from the can includes the cream, so using that can help make your smoothie bowl extra thick and creamy.
Once your green smoothie is blended to the right consistency, pour it into bowls and get ready to pile on the toppings. We used sliced banana, flax seeds, shredded coconut, and fresh raspberries, but you could also include nuts, Paleo granola, cinnamon, or unsalted almond butter. Grab a spoon and enjoy!
Tips:
Refrigerate leftovers in a covered glass jar for up to two days.
If you want to sip your smoothie, add more dairy-free milk to thin it out and serve in a glass with a straw.
For an even healthier veggie-packed green smoothie, try this zingy kale cucumber smoothie with bell peppers, ginger, and a spicy jalapeño.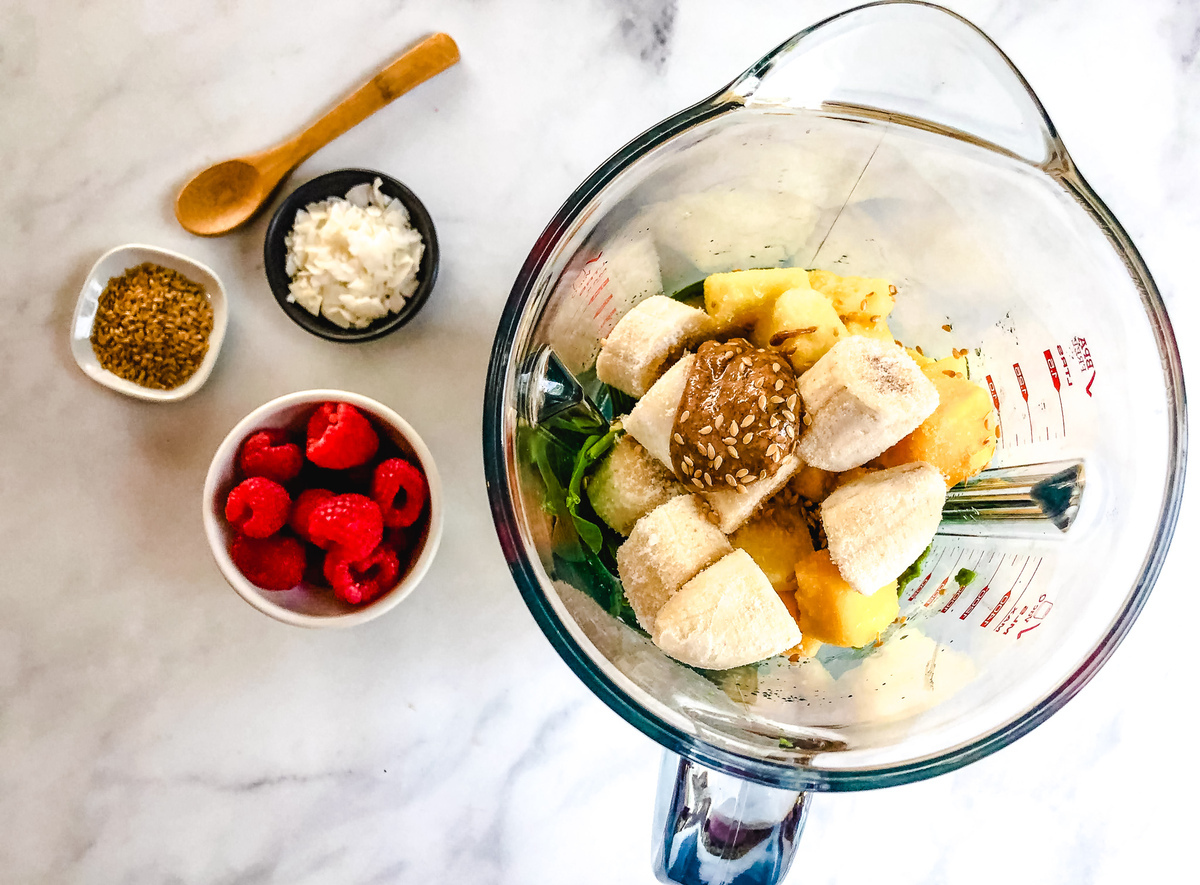 For hundreds of pure Paleo recipes be sure to check out  The Real Paleo Diet Cookbook  and  The Real Paleo Diet Fast and Easy.
Ingredients
3 ripe bananas, divided

1 cups frozen mango

1/4 ripe avocado

2 handfuls of baby spinach

1 cups unsweetened coconut milk

Flax seeds, for topping

Unsweetened shredded coconut, for topping

Fresh raspberries, for topping
Directions
Place two bananas, frozen mango, avocado, spinach, and coconut milk in a blender and process on high speed for about one minute, until creamy and smooth.

Pour the smoothie evenly among two bowls. Top each with shredded coconut, flax seeds, fresh raspberries, and slices of the remaining banana.