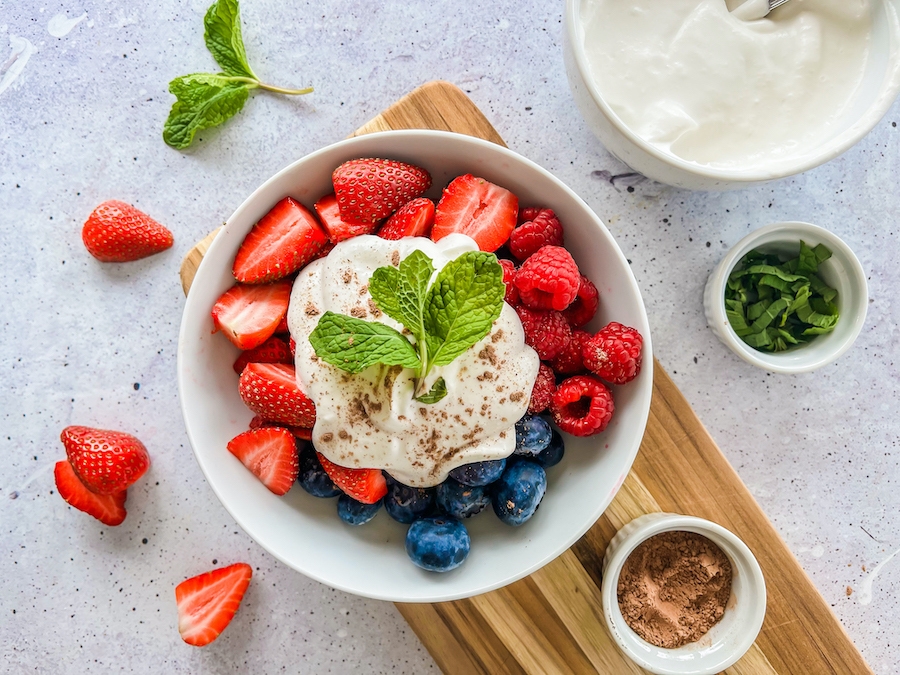 Ultimate Antioxidant Paleo Breakfast Bowl
This Paleo breakfast bowl is filled with six antioxidant-rich ingredients.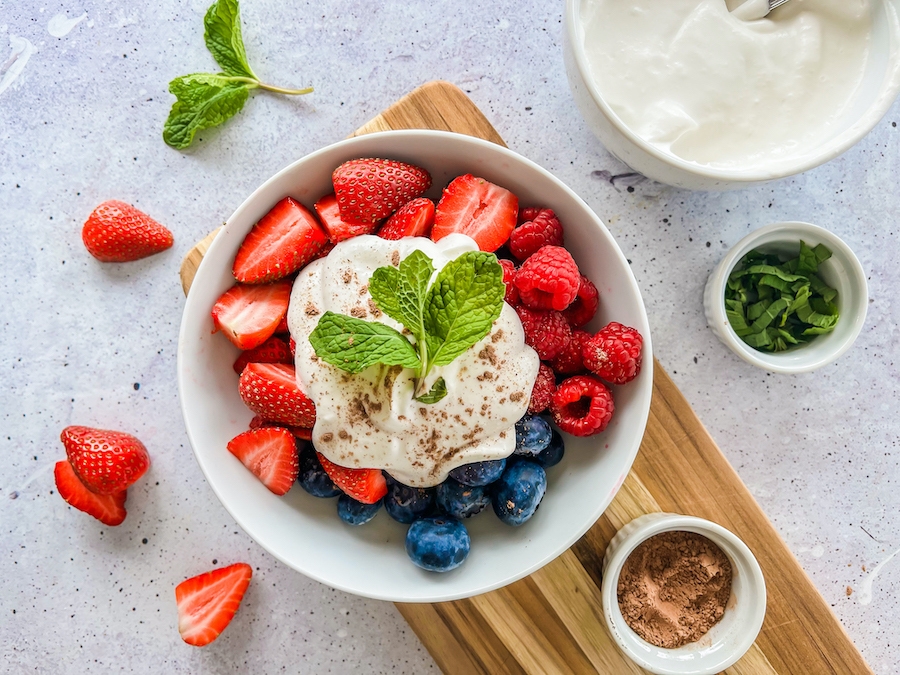 Berries, mint, cloves, and cacao are antioxidant powerhouses, and we bring them together in this tasty, healthy breakfast bowl.
You knew that berries were full of antioxidants, but did you know that cloves are actually the best dietary source of polyphenols (the most common type of antioxidant)? If you really want to up your antioxidants, you can soak whole cloves in water until softened, and top it over the berries. In this recipe, we just used a simple sprinkle of ground cloves to make it quick and easy.
We also topped our berry bowl with fresh mint and cacao powder, which are also powerful sources of antioxidants. Cacao is high in flavonoids, which have anti-inflammatory effects on your body. You can use either cacao powder or chopped pure dark chocolate to get those benefits.
To make your antioxidant breakfast bowl, start by making the coconut cream topping. Chill a can of coconut milk overnight, and use the thick part of the cream when measuring out a half a cup. Add a bit of vanilla extract and use an electric mixer to beat the cream until light and fluffy. Tip: Chill the mixing bowl in the freezer beforehand for best results!
To assemble, set the berries in the bowl and top with the coconut whipped cream. Top with fresh mint, cloves, and cacao. Enjoy!
Tips:
When it's plum season, use them in place of strawberries. They also have lots of antioxidants.
Top your bowl with sliced almonds for even more antioxidant power!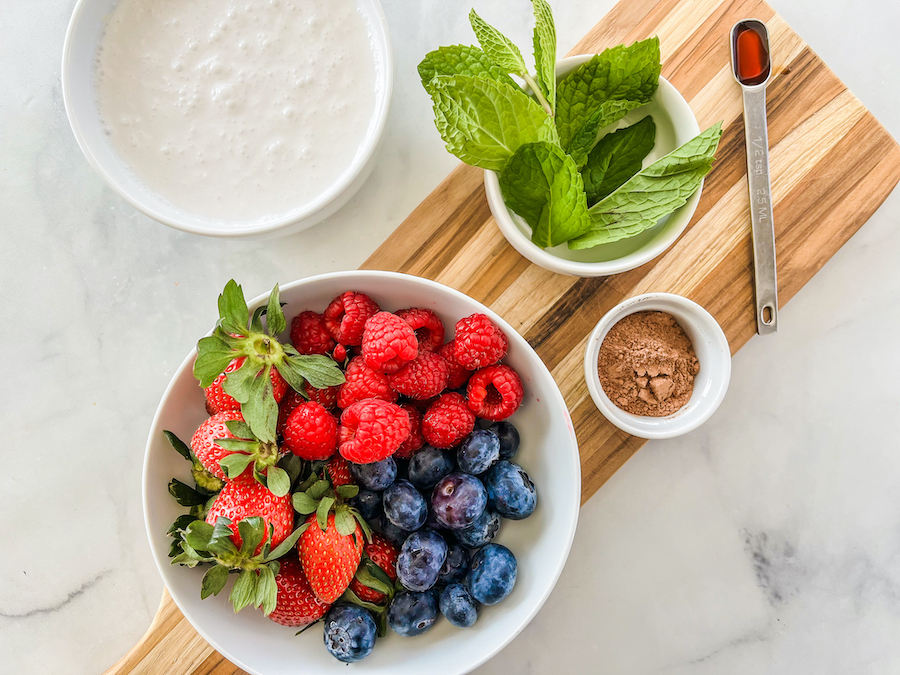 For hundreds of pure Paleo recipes be sure to check out The Real Paleo Diet Cookbook and Real Paleo Fast and Easy.
Ingredients
1/2 cups canned coconut cream, chilled overnight

1/2 tsp vanilla extract

1/2 cups fresh blueberries

1/2 cups fresh raspberries

1/2 cups fresh strawberries, sliced

1 tbsp fresh mint

1/4 tsp ground cloves

1 tbsp cacao powder
Directions
Use an electric mixer to blend the coconut cream and vanilla until fluffy, about two minutes.

Set the berries in a bowl and top with the whipped coconut cream. Garnish with fresh mint, clove spice and cacao powder. Enjoy!