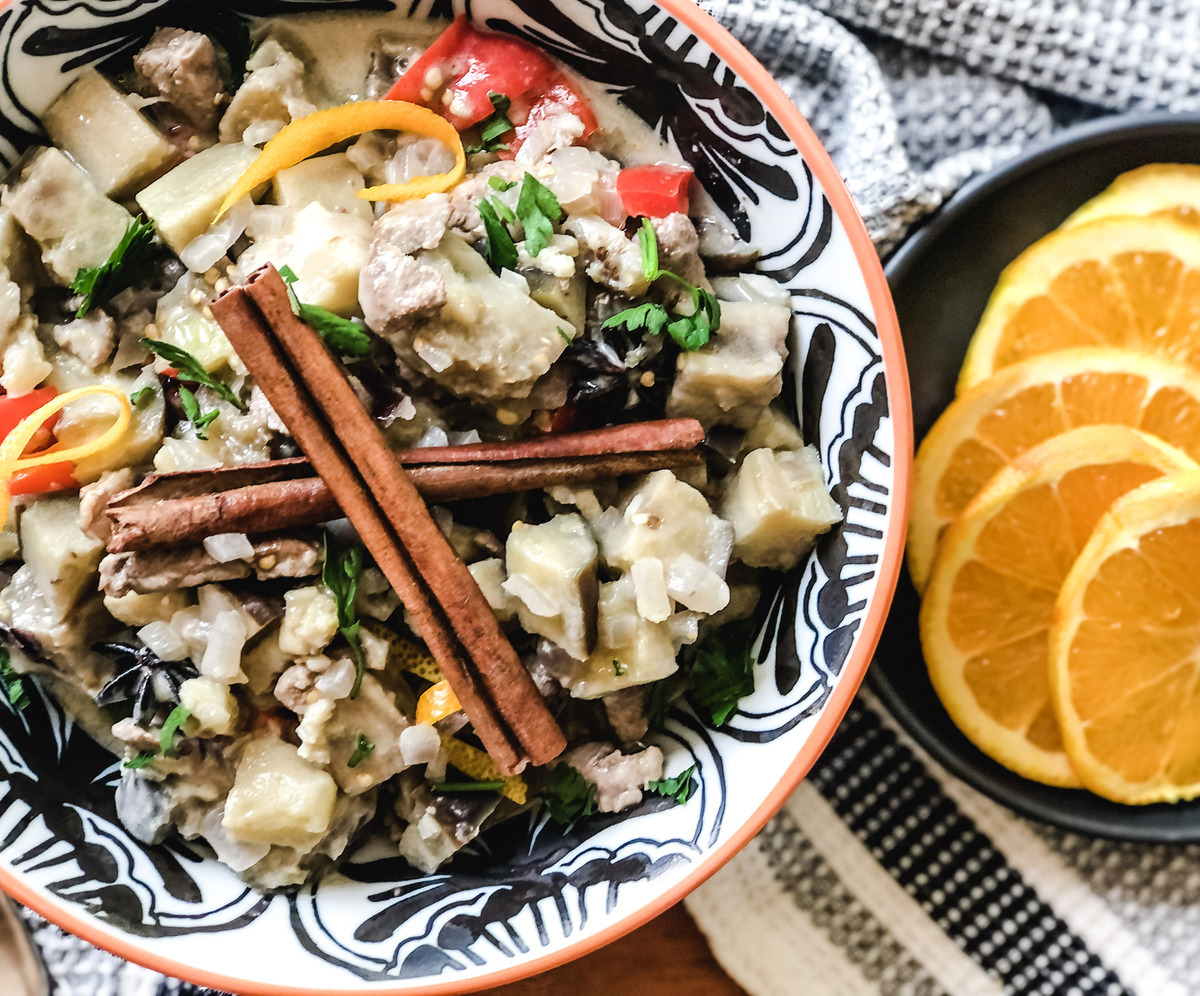 Szechuan Coconut Pork Stew
Pork and eggplant simmer slowly in a rich coconut milk broth for an easy and hearty meal!
Time and patience are key for this Szechuan-style stew. All you need to do is throw the ingredients into a large pot and simmer for two to three hours. Waiting is by far the hardest part!
You can thank Szechuan peppercorns, ginger, star anise, cinnamon, and orange peel for the intense aroma of this dish. They work best when paired together, so try not to skip any of these ingredients! The Szechuan peppercorns will provide a unique tingle to each bite that you can't achieve otherwise.
You can use whatever stewing meat you'd like. We used cubed pork shoulder, but you could also use pork belly, or even beef if you wanted to!
Start by adding nearly all ingredients to a large pot, and cover with water. Bring to a boil, then reduce the heat to low and simmer for two to three hours. The longer you simmer, the most intense the flavors will be! Add the orange peel when you reduce the heat, then throw in the fresh parsley right before you're ready to serve.
Enjoy your pork stew while it's hot. Try it over cauliflower rice, or alongside a fresh green salad!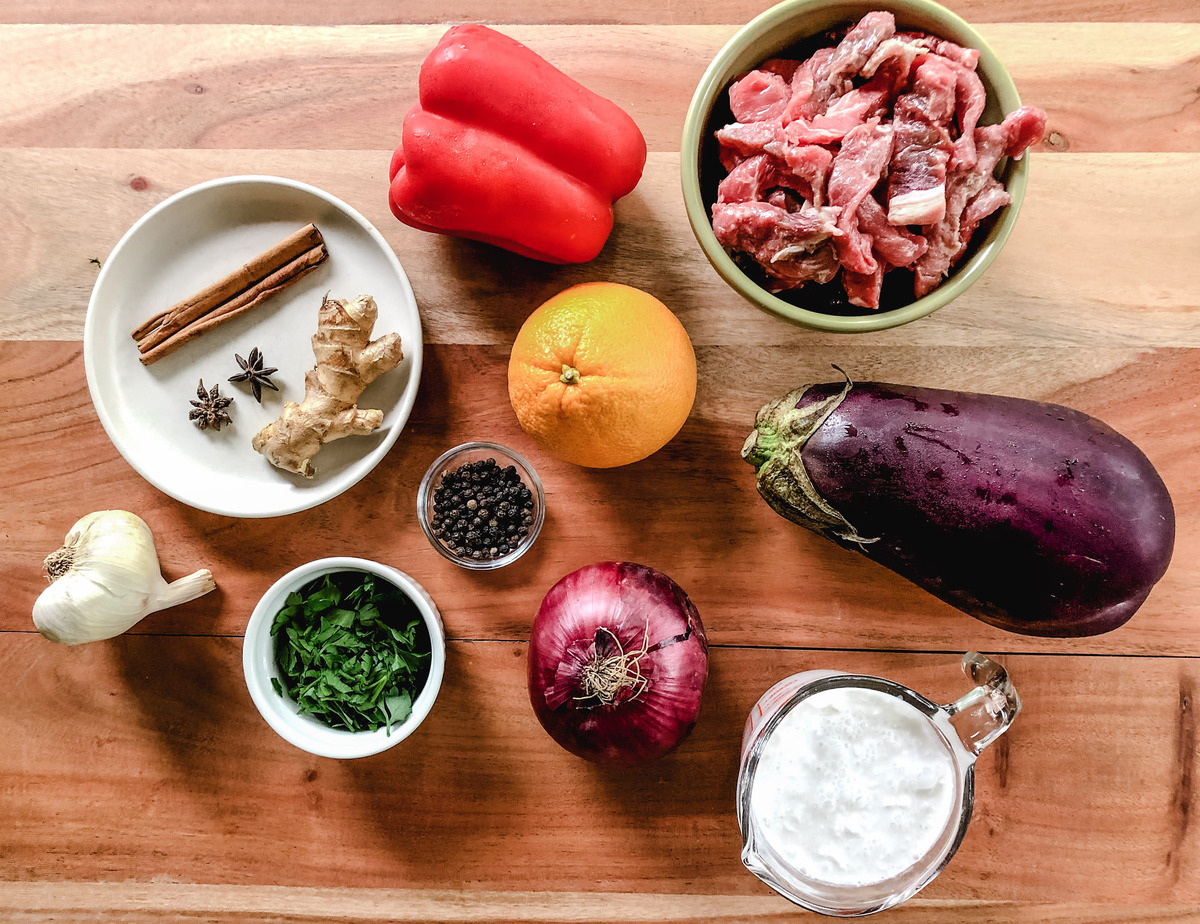 For hundreds of pure Paleo recipes be sure to check out  The Real Paleo Diet Cookbook  and  The Real Paleo Diet Fast and Easy.
Details
Prep Time:

25 minutes

Cook Time:

3 hours

Total Time:

3 hours 25 minutes
Ingredients
1 1/2 lb boneless pork meat

1 large eggplant, chopped roughly

1 red bell pepper, chopped roughly

1 onion, chopped roughly

2 cloves garlic, pressed

1-in piece of ginger, peeled and finely chopped

1 can of coconut milk

2 star anise pods

2 cinnamon sticks

2 tsp Szechuan peppercorns

1 orange peel, sliced thin

1 bundle of fresh parsley, chopped
Directions
Place all ingredients (up to the orange peel) to a large pot and add just enough water to cover. Bring to a boil, then reduce heat to low.

Add the orange peel to the stew and continue to simmer for 2 to 3 hours.

Add the chopped parsley and cook another 5 minutes. Serve hot.