The Paleo Diet lifestyle is your key to staying young and healthy, just like a spring chicken! This delicious dish paired with the fresh veggies and spices, is sure to put a spring in your step. Pair it with your favorite fresh seasonal fruit for the perfect meal, anytime of the day.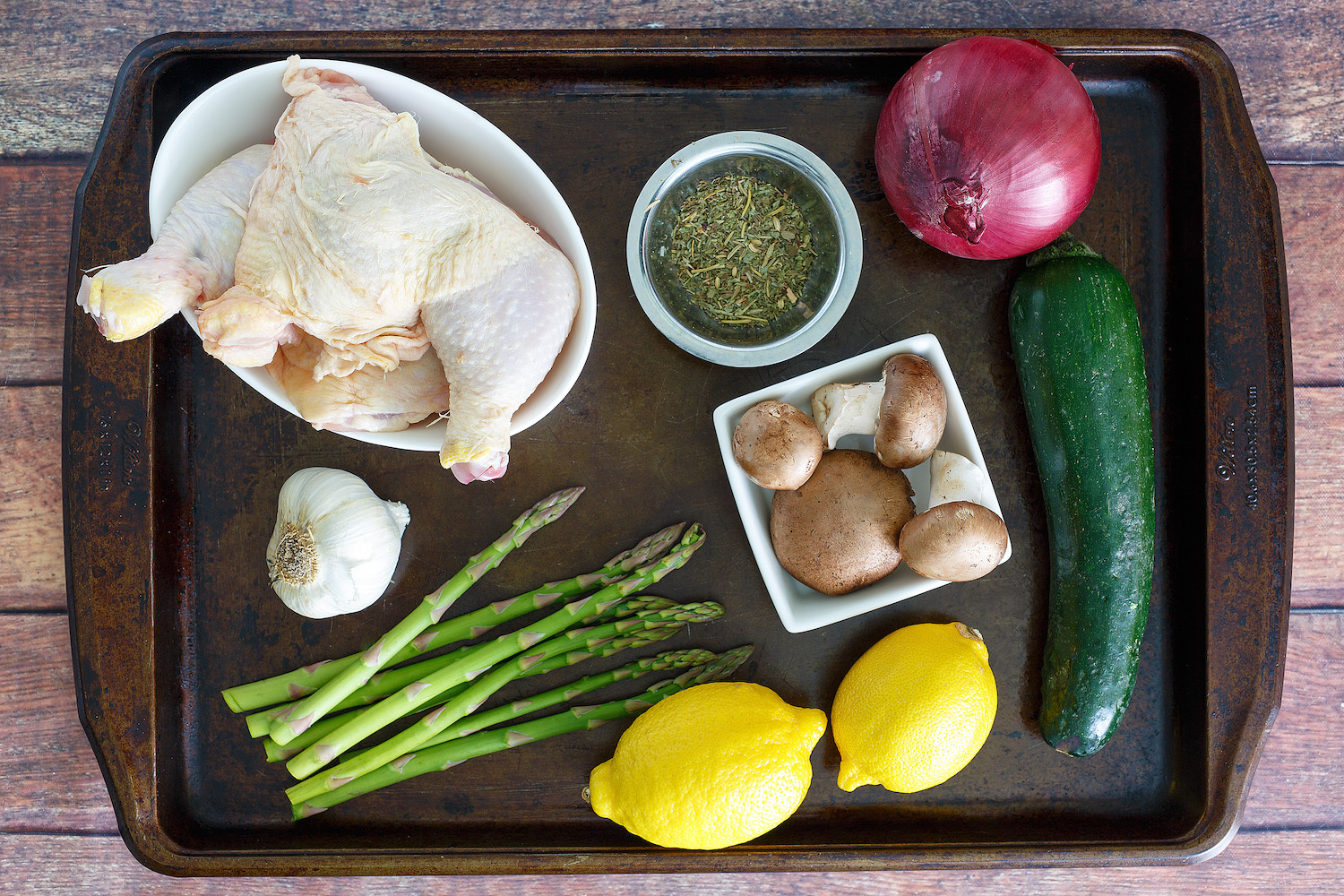 For hundreds of pure Paleo recipes be sure to check out The Real Paleo Diet Cookbook and The Real Paleo Diet Fast and Easy.
Details
Prep Time:

15 minutes

Cook Time:

40 minutes

Total Time:

55 minutes
Ingredients
1 tbsp extra-virgin olive oil

4 chicken quarters

1 red onion, sliced

2 tsp herbs d' Provence

4 garlic cloves, minced

2 lemons, zested

2 small zucchini, chopped

8 oz cremini mushrooms, chopped

1 lb asparagus

1 lemon, quartered
Directions
Preheat the oven to 425ºF.

Heat a skillet over medium-high heat. Pour in the olive oil and add the chicken thighs. Sear both sides until browned. Remove the chicken thighs and place them, with the bone side down, in a 9″x13″ baking dish. Pour in any rendered chicken fat.

Scatter the sliced red onions over the chicken, then sprinkle evenly with herbs d' Provence, minced garlic, and lemon zest. Place the chicken in the preheated oven and cook for 15 minutes.

Remove the chicken from the oven and scatter with the zucchini, mushrooms and asparagus. Place the pan back in the oven and roast until the veggies are just tender and the chicken is cooked through, about 15 minutes.

Serve hot with garnished with lemon wedges.