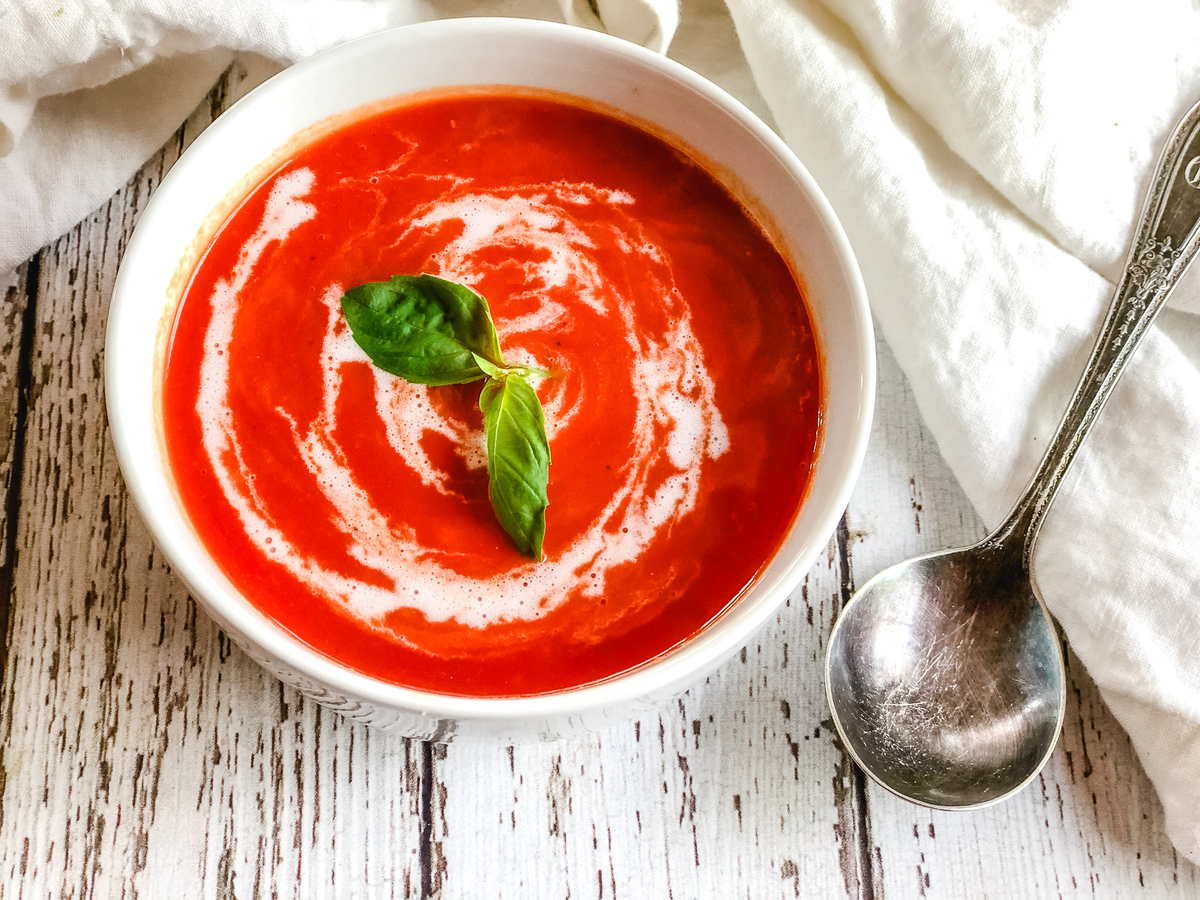 Slow Cooker Tomato Fennel Soup (Vegan)
It's not easy to find a recipe that's both vegan and Paleo, but this tomato soup is sure to make everyone happy! Even better, it's a simple dump-it-and-forget-it slow cooker recipe that only requires a few minutes of prep time on either end.
Tomato soup is rich, filling, and comforting—and it's also really good for you. Tomatoes are filled with vitamins, minerals, antioxidants, and plant compounds. Research suggests these nutrients have the potential to boost heart health, reduce cancer risk, and improve skin health.
To make this soup, simply add all the ingredients directly to your slow cooker—no sauteing or browning necessary. We recommend that you set your slow cooker to Low for 8 hours for the most robust flavor, but you can also set it to High and have it done in half the time.
When ready, transfer to a pot and puree using an immersion blender, or use a standing blender and add the soup in batches. Stir in a swirl of coconut milk, then garnish with high quality olive oil and fresh basil leaves. Enjoy it piping hot!
Store leftovers in an airtight container in the fridge for three days, or freeze for up to three months.
Tips:
If you aren't vegan, you can add shredded chicken for protein.
Want more veggies? Try adding cauliflower rice after the soup is pureed for a chunkier
Note: Keep in mind that tomatoes are nightshades. Read this article if you think you may have a sensitivity.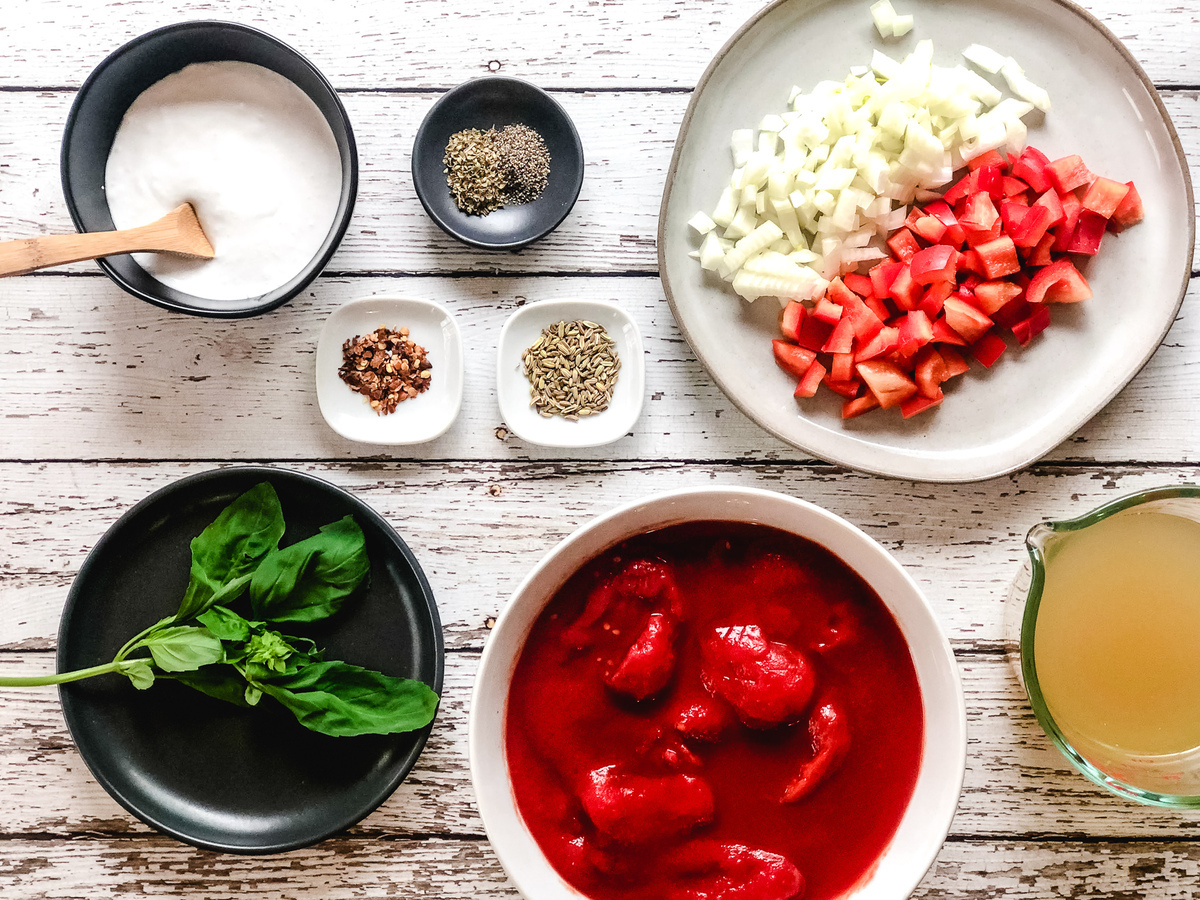 For hundreds of pure Paleo recipes be sure to check out The Real Paleo Diet Cookbook and The Real Paleo Diet Fast and Easy.
Details
Prep Time:

10 minutes

Cook Time:

8 hours

Total Time:

8 hours 10 minutes
Ingredients
2 (28 ounce) cans whole peeled tomatoes, unsalted

1 (14 ounce) can tomato sauce, unsalted

1 small yellow onion, finely chopped

1 red bell pepper, finely chopped

4 garlic cloves, minced

1 1/2 cups unsalted vegetable broth

1 tsp fennel seeds

1 tsp dried basil

1/4 tsp red pepper flakes

1/4 tsp oregano

1/4 tsp black pepper

1 cups full-fat coconut milk, divided (plus more for serving)

1 tbsp high quality olive oil, for serving

Fresh basil, for serving
Directions
Put all ingredients (up through ½ of the coconut milk) into the slow cooker. Save half of the coconut milk to stir in later. Cover and cook on Low for 8 hours, or High for 4 hours.

Use a blender to puree the soup in batches until smooth.

Pour the soup back into the slow cooker and stir in the remaining 1/2 cup of the coconut milk. Heat until warmed through.

Serve your tomato fennel soup hot. Garnish with a drizzle of extra coconut milk, a splash of high quality olive oil, and/or a sprinkle of chopped fresh basil.