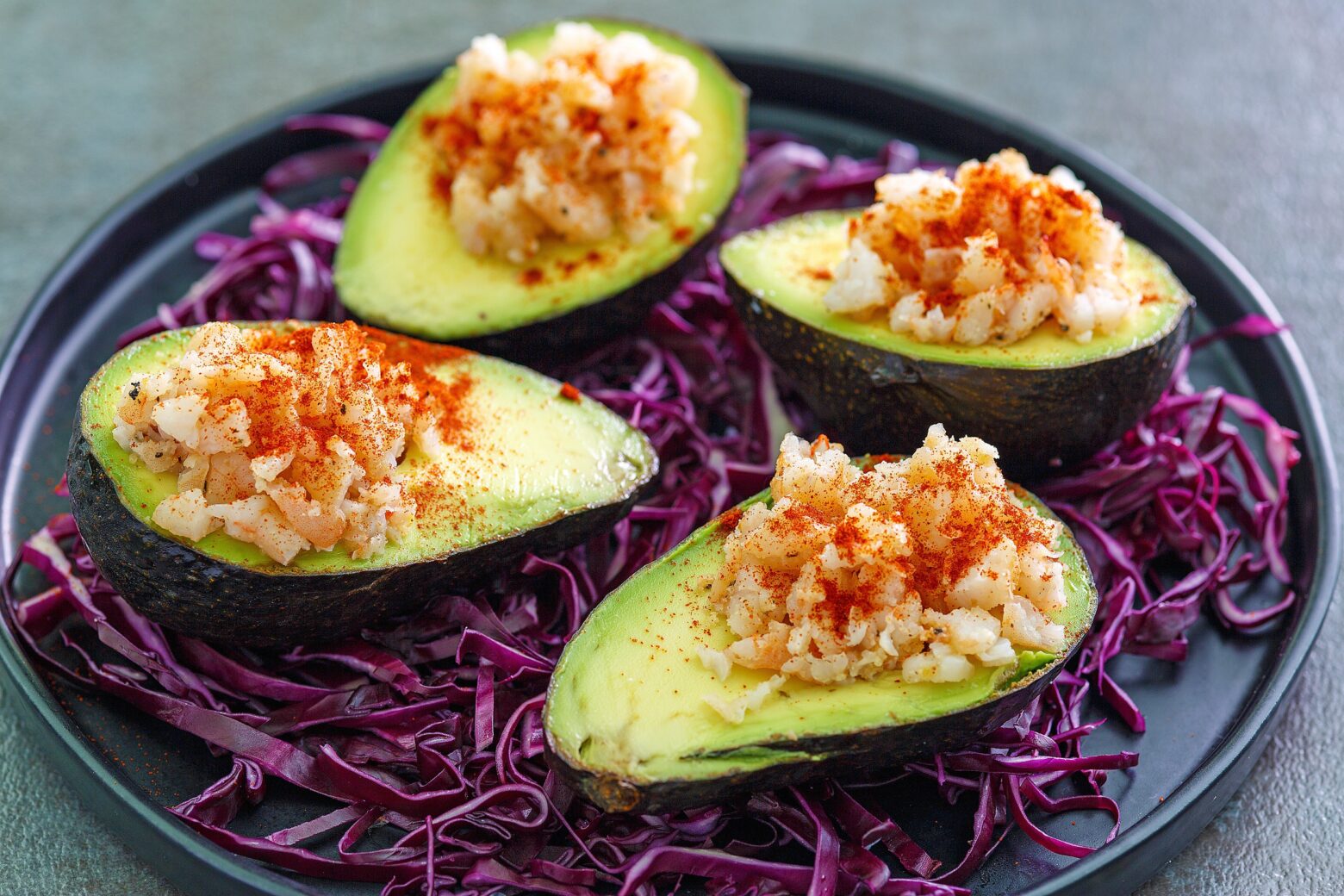 If you're searching for a cool and refreshing snack, you can't beat these shrimp-stuffed avocados made with just a handful of ingredients.
You only need about 10 minutes to throw this easy recipe together. Start with a cup and a half of small salad shrimp (the smaller the better). You can buy it pre-cooked at the grocery store, or you can get them raw and blanch them: boil for about a minute, then immediately set in ice water to stop the cooking process.
You could use larger shrimp if you like, but the cooking time will vary. Plus, you'll need to chop them up into bite-sized pieces. One of the perks of using salad shrimp is that it cuts back on prep time.
Next, season the shrimp with lemon juice, onion powder, and black pepper. Mix well and let them set for a few minutes if you have the time—it allows the ceviche-like flavors to marry.
Scoop the shrimp into halved avocados, sprinkle with smoked paprika, and serve. It's great as a side dish or appetizer, and it'll be a hit at dinner parties!
For hundreds of pure Paleo recipes be sure to check out  The Real Paleo Diet Cookbook  and  The Real Paleo Diet Fast and Easy.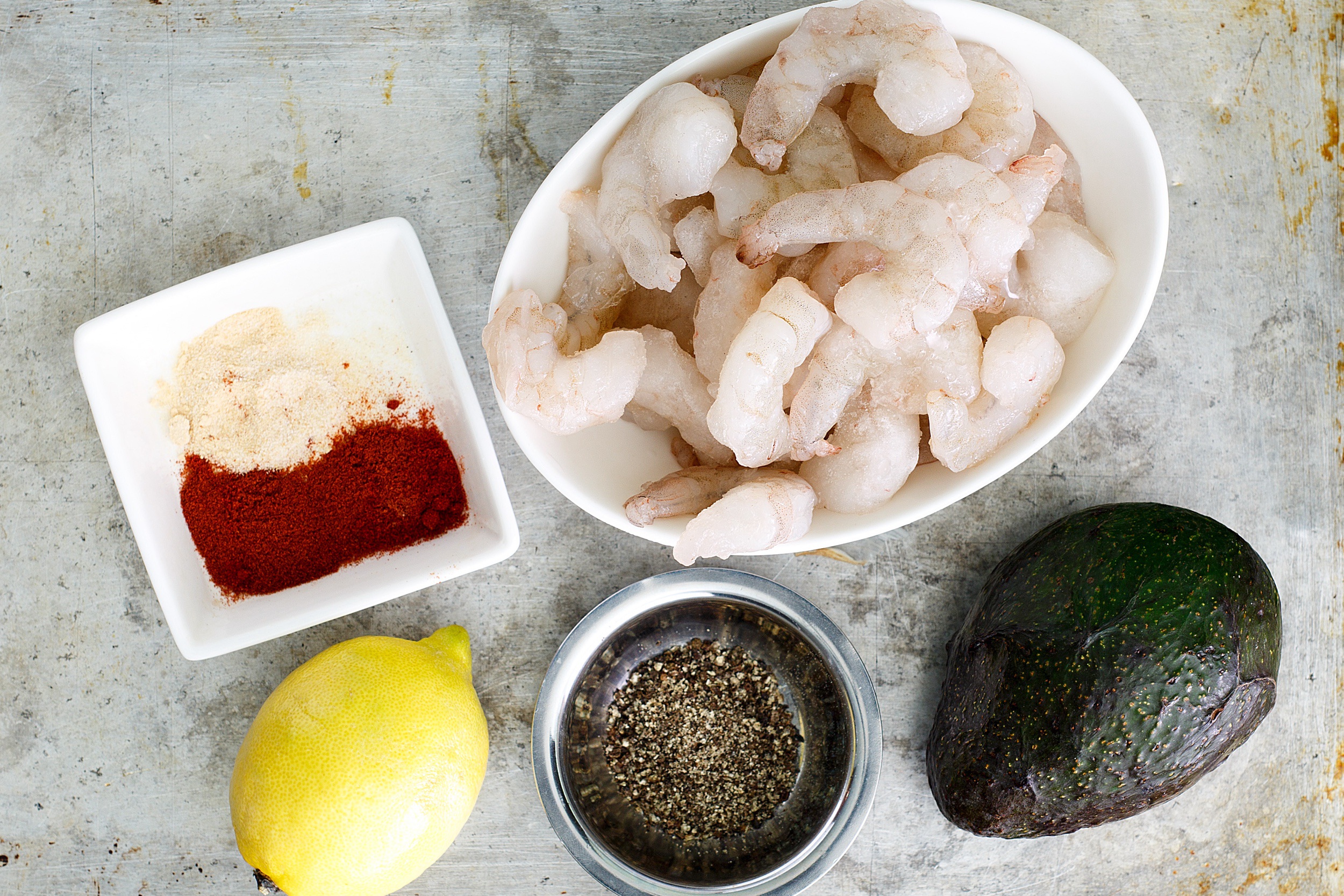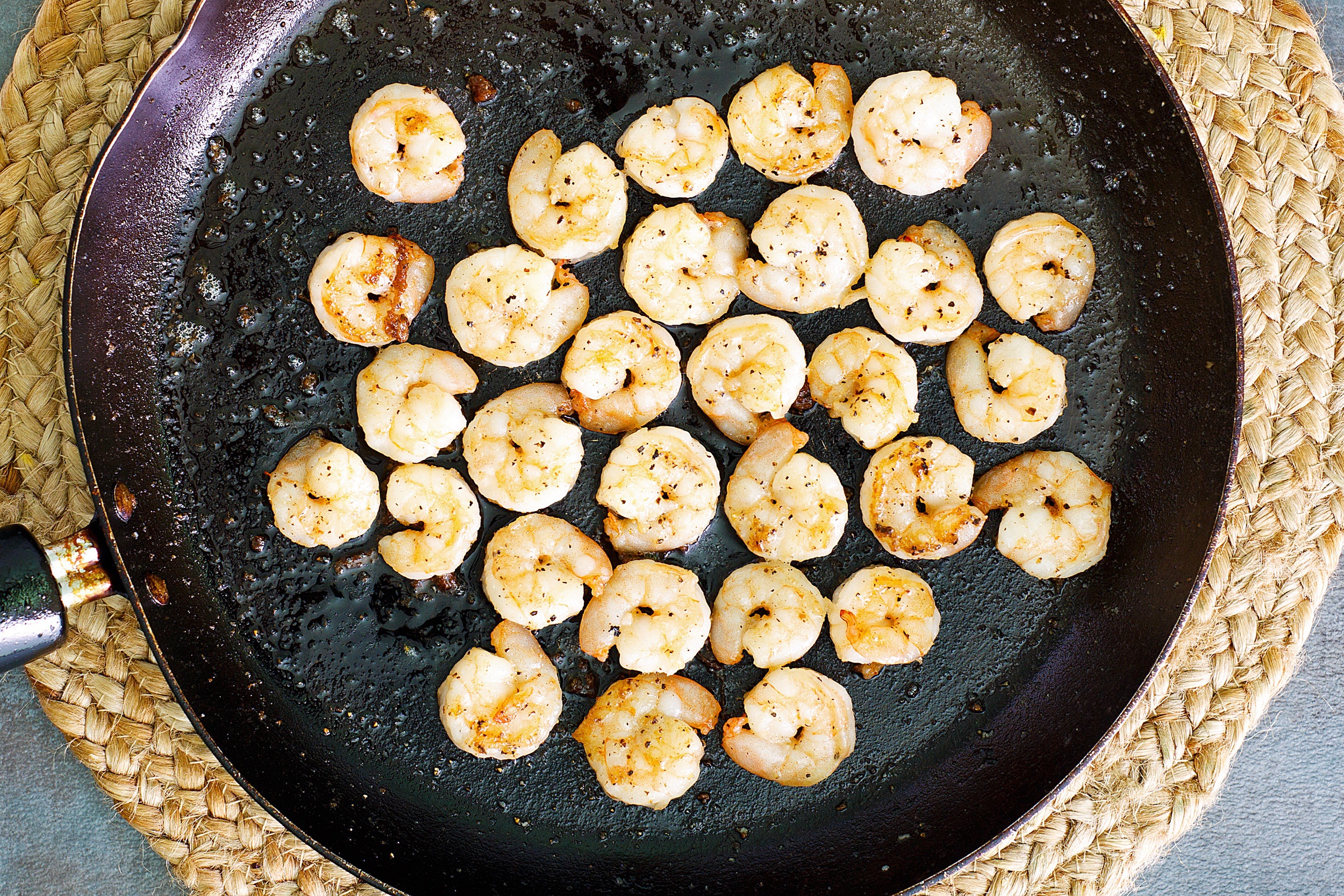 Details
Prep Time:

10 minutes

Total Time:

10 minutes
Ingredients
1 1/2 cups small shrimp, cooked and washed

1 tbsp lemon juice

1 tbsp onion powder

1 tsp black pepper

4 large avocados, peeled and halved, pits removed

1 tbsp paprika
Directions
Combine shrimp, lemon juice, onion and pepper in a medium-sized mixing bowl.

Spoon shrimp mixture onto each avocado. Sprinkle with paprika and serve.