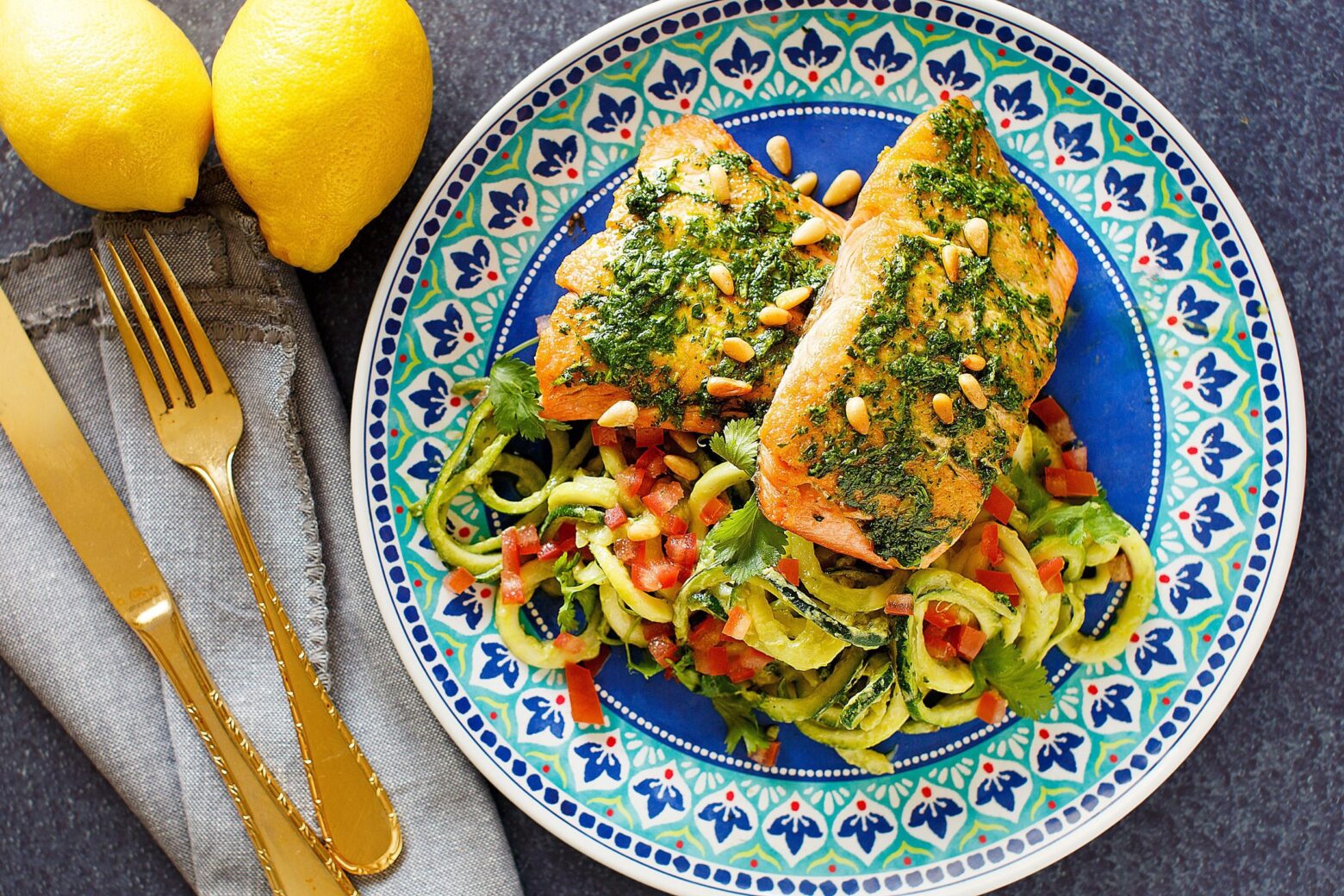 Salmon with Cilantro Pine Nut Sauce and Creamy Zoodles
Omega-3s anyone? We are fortunate to be living in a time when fresh, wild salmon is fairly easy to find at your local market. This delicious fish is certainly a Paleo Diet®favorite due to the versatility in preparing it and the mild flavor. The high Omega-3 content can't be beat when you are maintaining a healthy lifestyle. This simple to prepare dish paired with its sidekick, Creamy Zoodles, will impress everyone around your table.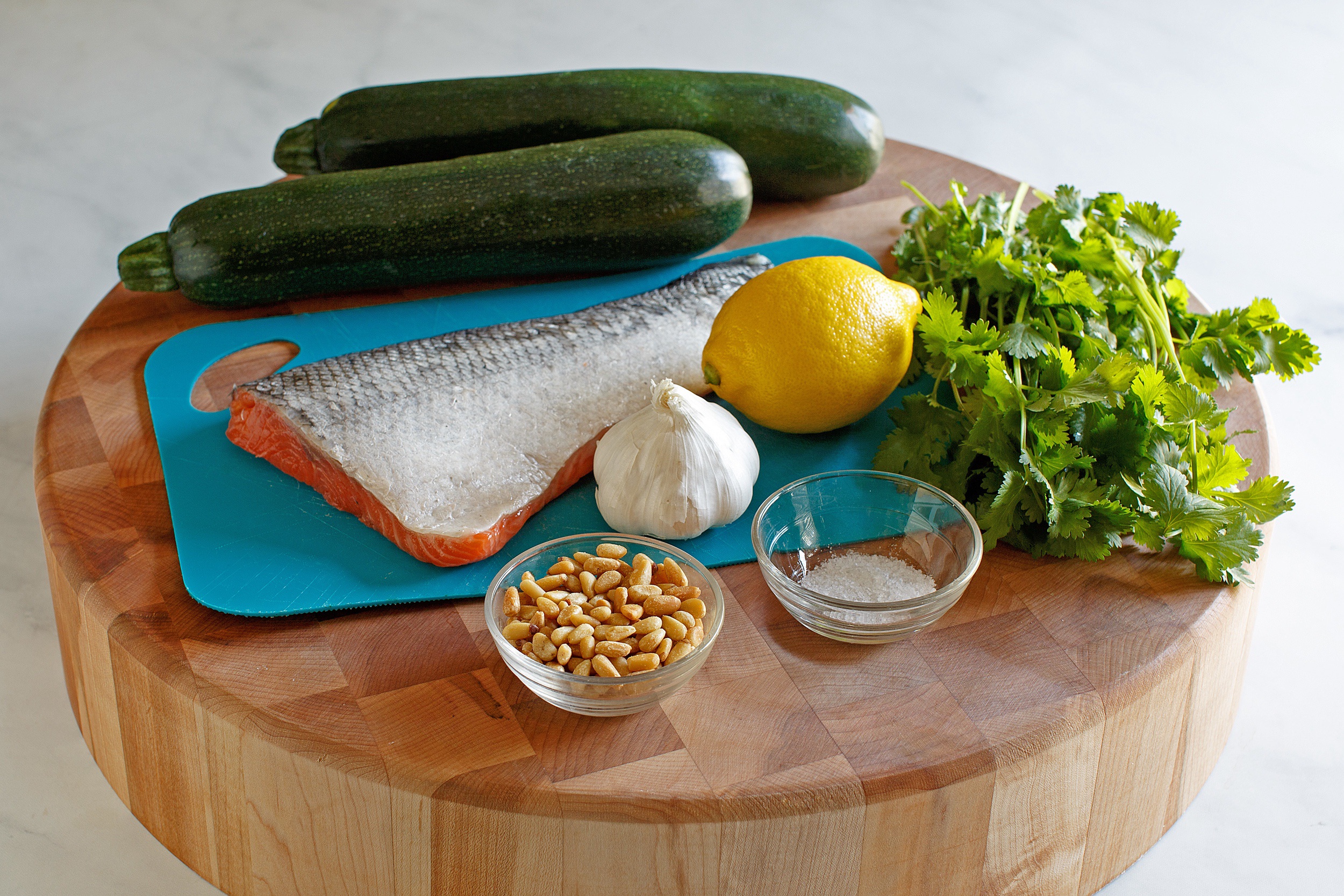 For hundreds of pure Paleo recipes be sure to check out The Real Paleo Diet Cookbook and The Real Paleo Diet Fast and Easy.
Ingredients
1/2 small bunch cilantro, leaves only-rinse and pat dry

3 1/2 oz olive oil plus 2 tbsp for the sauce

1 1/2 oz water

4 crushed garlic cloves, divided

3 tbsp lemon juice, divided

1 tbsp pine nuts (option garnish)

2 tsp capers, rinsed well (optional)

3 tbsp coconut oil, divided

2 wild caught, skin-on salmon fillets

5 large washed zucchinis

1 large avocado

12 fresh basil leaves

Diced tomato (garnish)
Directions
Spiralize (or Zoodle) your zucchinis (you can slice lengthwise and julienne if you don't have a spiralizer) and place in a colander.

For the sauce, add the avocado, basil leaves, 3 crushed garlic cloves, 2 tbsp lemon juice, and 2 tbsp olive oil into a food processor and blend until completely smooth.

Place a sauté pan over medium-high heat, add 1 tbsp coconut oil.

Add the zucchini to pan and cook for approximately 2 minutes.

Add the avocado sauce and toss until the noodles are thoroughly coated in sauce. Cook for another 3 to 4 minutes and garnish with diced tomato

In a food processor, combine the cilantro, 3.5 ounces of olive oil, water, 1 crushed garlic clove, 1 tbsp lemon juice, and capers. Process until mostly smooth. Set aside.

Melt 2 tbsp coconut oil in a large skillet set over medium-high heat.

Add the salmon, skin side down. Cook for 2 minutes then turn the heat down to medium. Cook an additional 6-8 minutes (depending on the thickness of your fillets), until mostly cooked through and just pink in the middle. Turn fillets over and cook an additional 1 minute.

Remove from heat and place on serving platter. Spoon sauce over tops of salmon and garnish with pine nuts.