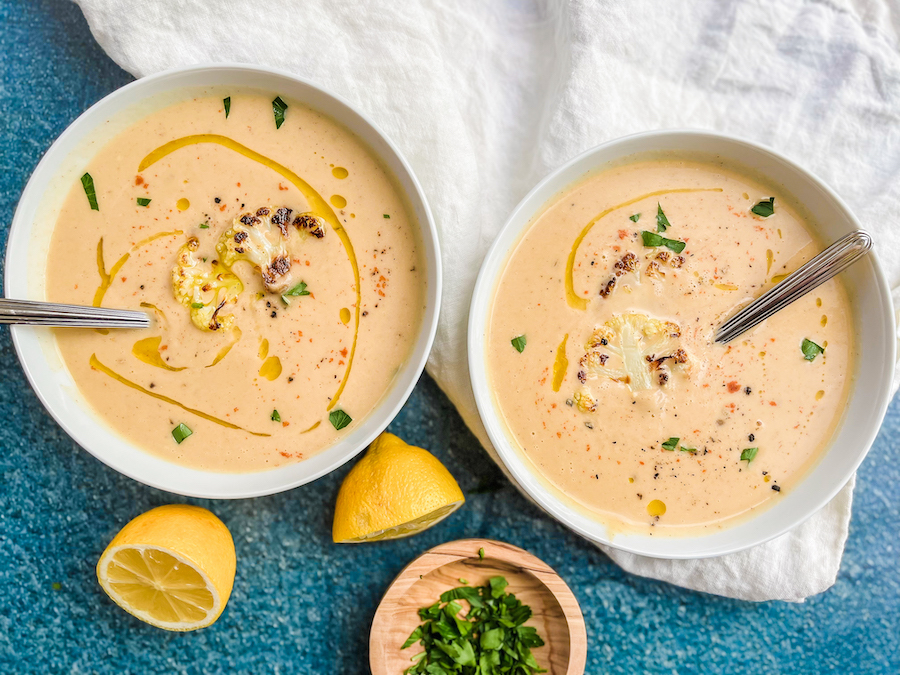 Roasted Cauliflower Soup (Vegan-Friendly!)
Satisfy your craving for a warm, comforting meal with this creamy, naturally dairy-free cauliflower soup.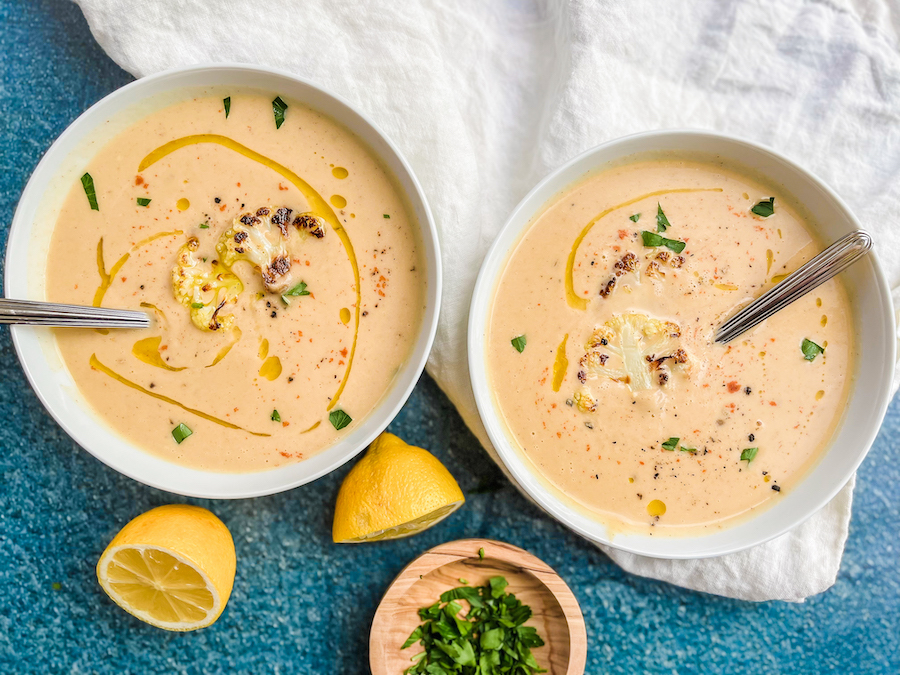 Creamy and satisfying, this anti-inflammatory soup is the ultimate winter comfort food!
If you're a fan of rich and creamy soup, you'll love this healthy recipe that uses blended cauliflower for a naturally silky, dairy-free, and vegan-friendly meal.
Start by roasting the cauliflower to help bring out its natural sweetness. Meanwhile, sauté onions and garlic until fragrant. Pour in your homemade veggie broth to keep this recipe vegan, or use homemade bone broth if you prefer. Add the roasted cauliflower and let the soup simmer.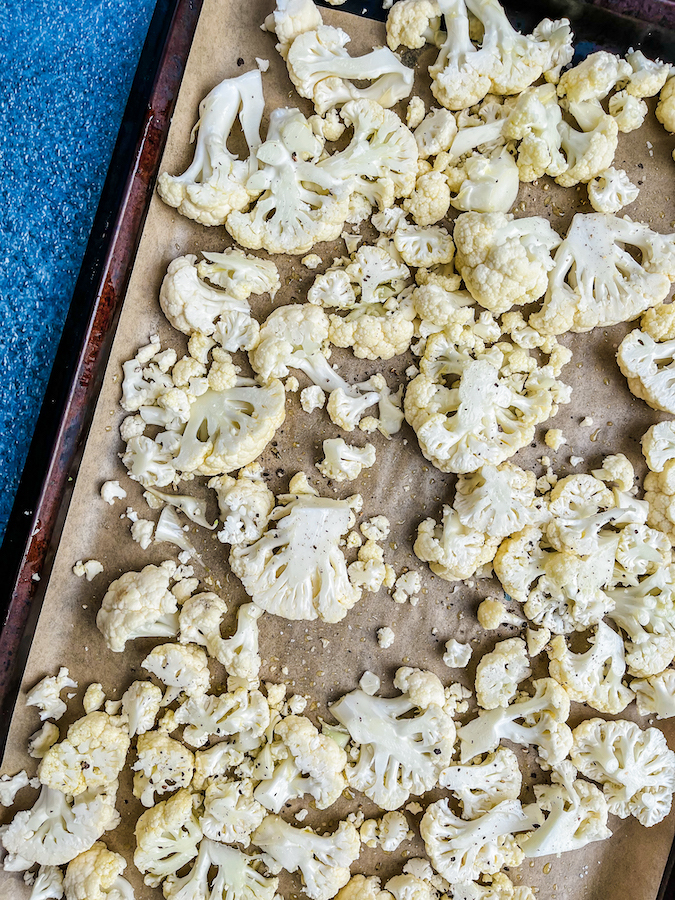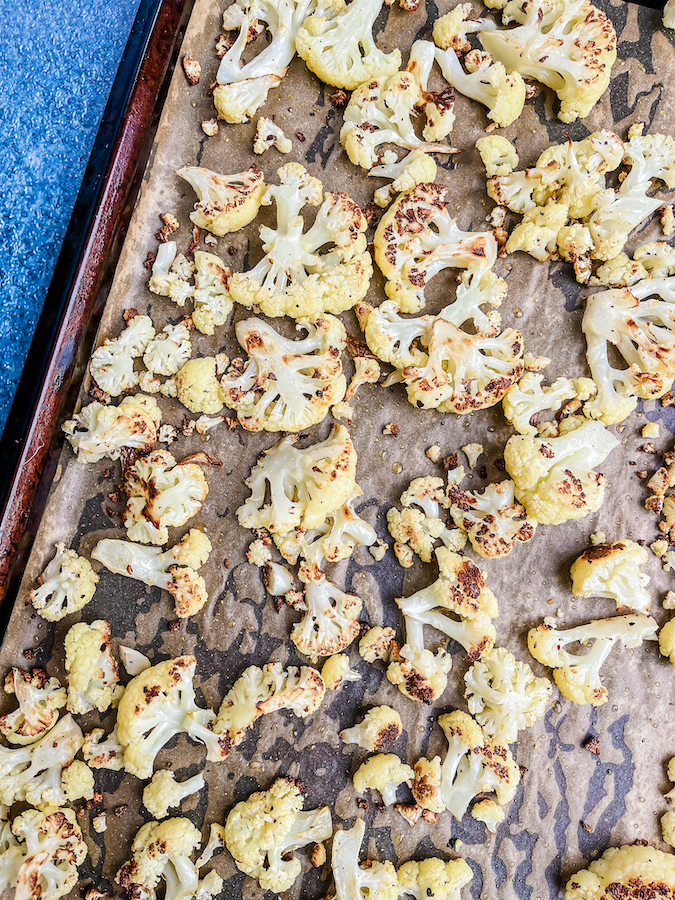 Once all the flavors are married and the cauliflower is nice and tender, season the soup with lemon juice, black pepper, nutmeg, and red pepper flakes. Remove a few cauliflower florets to use as garnish before blending until smooth, or even blend the soup a bit to leave it chunkier if you prefer. Season with fresh parsley, the reserved cauliflower florets, and a drizzle of olive oil if you prefer, and dive in!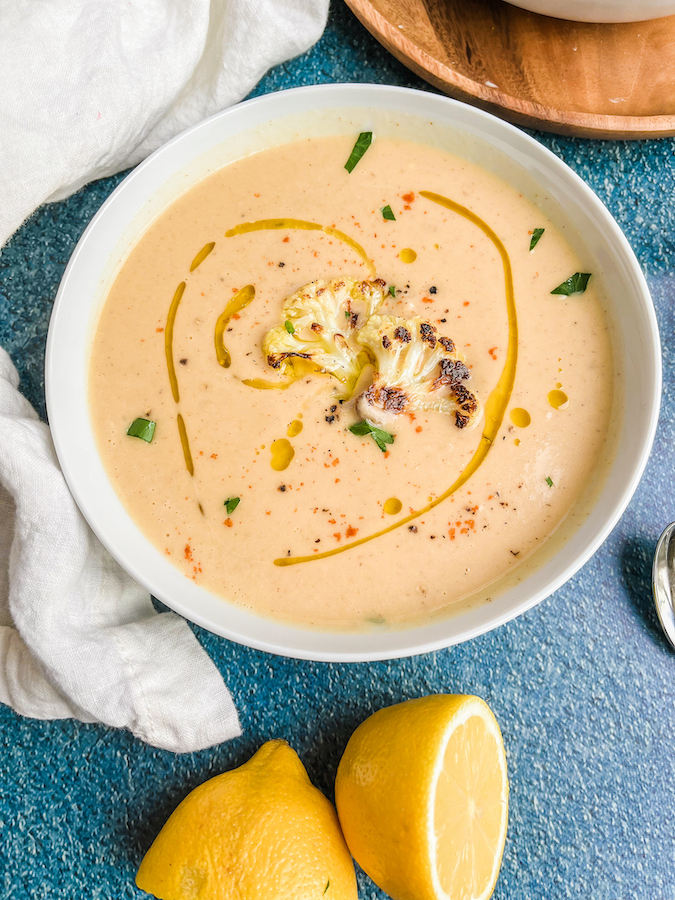 If you have leftovers, this soup will keep in an airtight container in the refrigerator for about 4 days, or in the freezer for up to three months.
Tips:
For more protein, you can add shredded chicken to the soup. Just add it to the soup after blending and warm it over low heat if you're using leftover chicken from the fridge.
You can garnish the soup with chopped green onions or chives instead of parsley.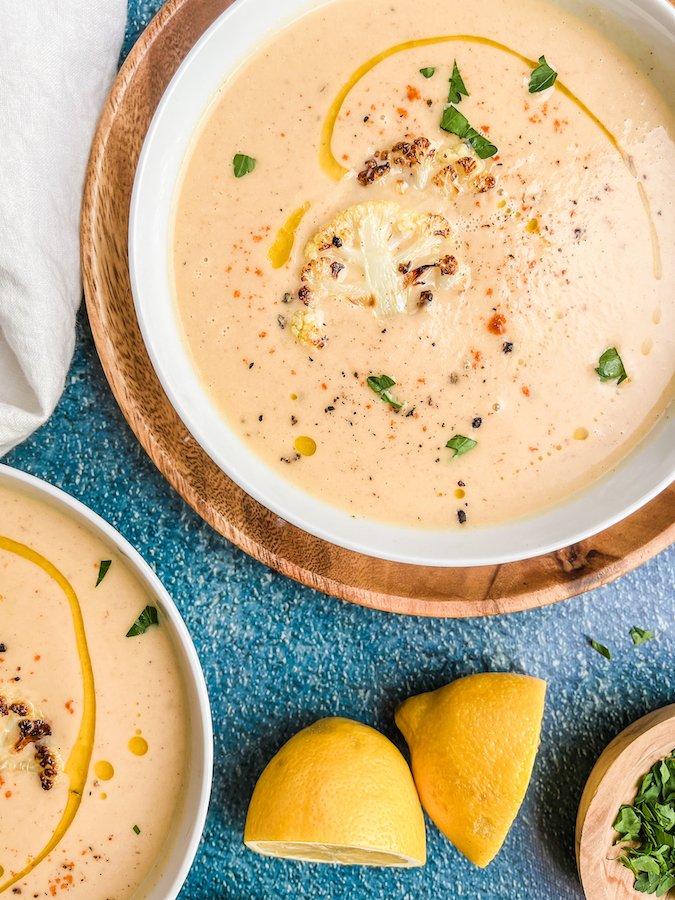 For hundreds of pure Paleo recipes be sure to check out The Real Paleo Diet Cookbook and Real Paleo Diet Fast and Easy.
Details
Serves:

4

Prep Time:

15 minutes

Cook Time:

55 minutes

Total Time:

1 hour 10 minutes
Print this Recipe
Ingredients
1 cauliflower, cut into florets

3 tbsp olive oil, divided

1 medium yellow onion, diced

2 garlic cloves, minced

4 cups homemade vegetable broth

1 tbsp fresh lemon juice

1/4 tsp black pepper

1/4 tsp nutmeg

Pinch of red pepper flakes

Fresh parsley, finely chopped, for garnish
Directions
Preheat the oven to 425°F and line a baking sheet with parchment paper.

Place the cauliflower florets on the baking sheet and drizzle with 1 ½ tablespoons of olive oil. Toss well until evenly coated. Roast for 25-30 minutes, flipping halfway through baking.

When the cauliflower is almost done baking, heat the remaining tablespoon and a half of olive oil in a large pot set over medium heat. Add the chopped onions and cook until translucent, about 5 minutes. Add the garlic and cook, stirring constantly, for 30 seconds or until fragrant. Pour the broth into the pot.

When the cauliflower is done roasting, add it to the pot. Increase the heat to medium high and bring to a boil, then let it simmer on low for 20 minutes.

Save some cauliflower florets for garnish, then transfer the rest of the soup to a high-speed blender or immersion blender and blend until smooth. Add the lemon juice, black pepper, nutmeg and red pepper flakes and blend again.

Ladle the soup into bowls and garnish with the reserved cauliflower florets, freshly chopped parsley, and a drizzle of olive oil if you prefer. Enjoy!