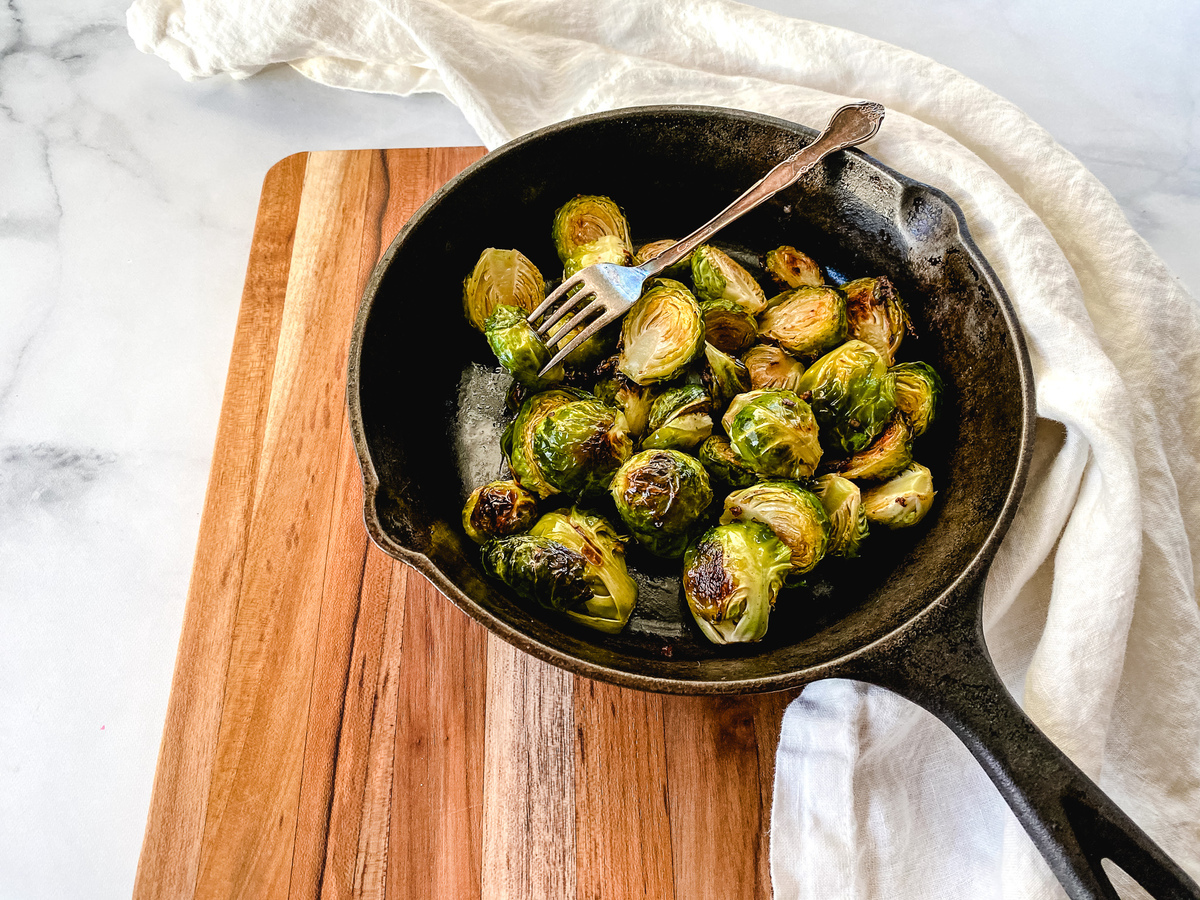 Roasted Brussels Sprouts with Garlic Balsamic Glaze
This recipe for roasted Brussels sprouts calls for roasting twice to create an unbeatable crispy exterior infused with savory, tangy balsamic vinegar. If you haven't liked Brussels sprouts in the past, our version might be your gateway to this nutrition powerhouse! Each bite of Brussels sprouts is packed with potassium, vitamins A and C, and healthy dietary fiber. Plus, they're a hearty veggie that will keep you feeling much fuller than a simple side salad.
To make these crispy Brussels sprouts, start with a nice hot oven. Place halved Brussels sprouts cut side down on a parchment-lined baking sheet or cast-iron skillet, and brush with olive oil. While you start the sprouts in the oven for the first 15 minutes, make the glaze: sauté minced garlic in coconut oil, then add balsamic vinegar and whisk. Flip the Brussels sprouts, drizzle with the glaze, and continue roasting for another 15 minutes.
The result are crispy, caramelized sprouts with a sweet-sticky glaze everyone will love. Pair it with your favorite meat or seafood for a healthy Paleo meal.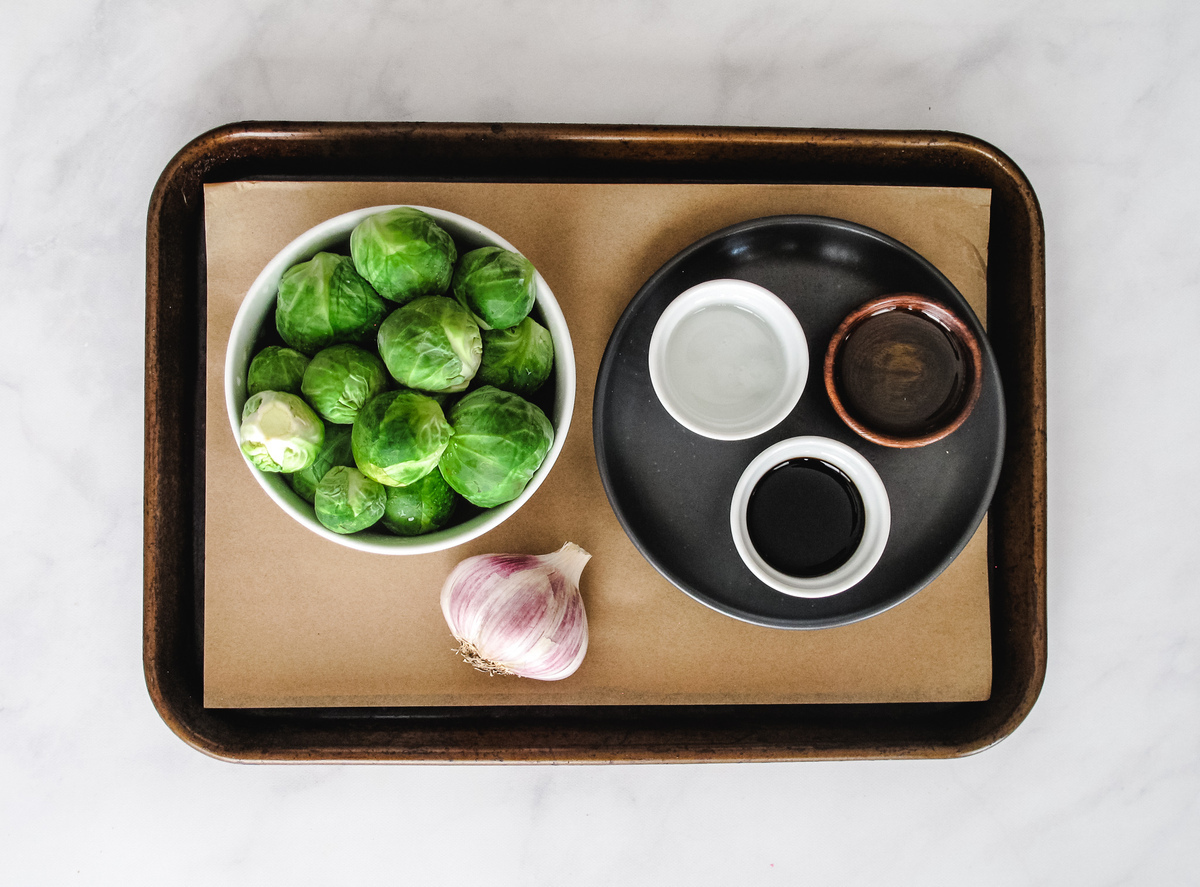 For hundreds of pure Paleo recipes be sure to check out  The Real Paleo Diet Cookbook  and  The Real Paleo Diet Fast and Easy.
Details
Prep Time:

5 minutes

Cook Time:

35 minutes

Total Time:

40 minutes
Ingredients
1 lb Brussels sprouts, halved

1 tbsp olive oil

1 tbsp coconut oil

2-3 garlic cloves, minced

2 tbsp balsamic vinegar
Directions
Preheat oven to 400°F.

Place Brussels sprouts flat side down on a cast iron pan or a large baking sheet lined with parchment paper. Brush with olive oil and roast for 15-18 minutes.

Meanwhile, make the glaze. In a small saucepan, heat coconut oil over medium high heat. Sauté garlic for 1-2 minutes, add balsamic vinegar and whisk to combine.

Remove from oven, flip Brussels sprouts over. Drizzle the Brussels sprouts with the glaze and return to the oven. Roast for another 15 minutes.