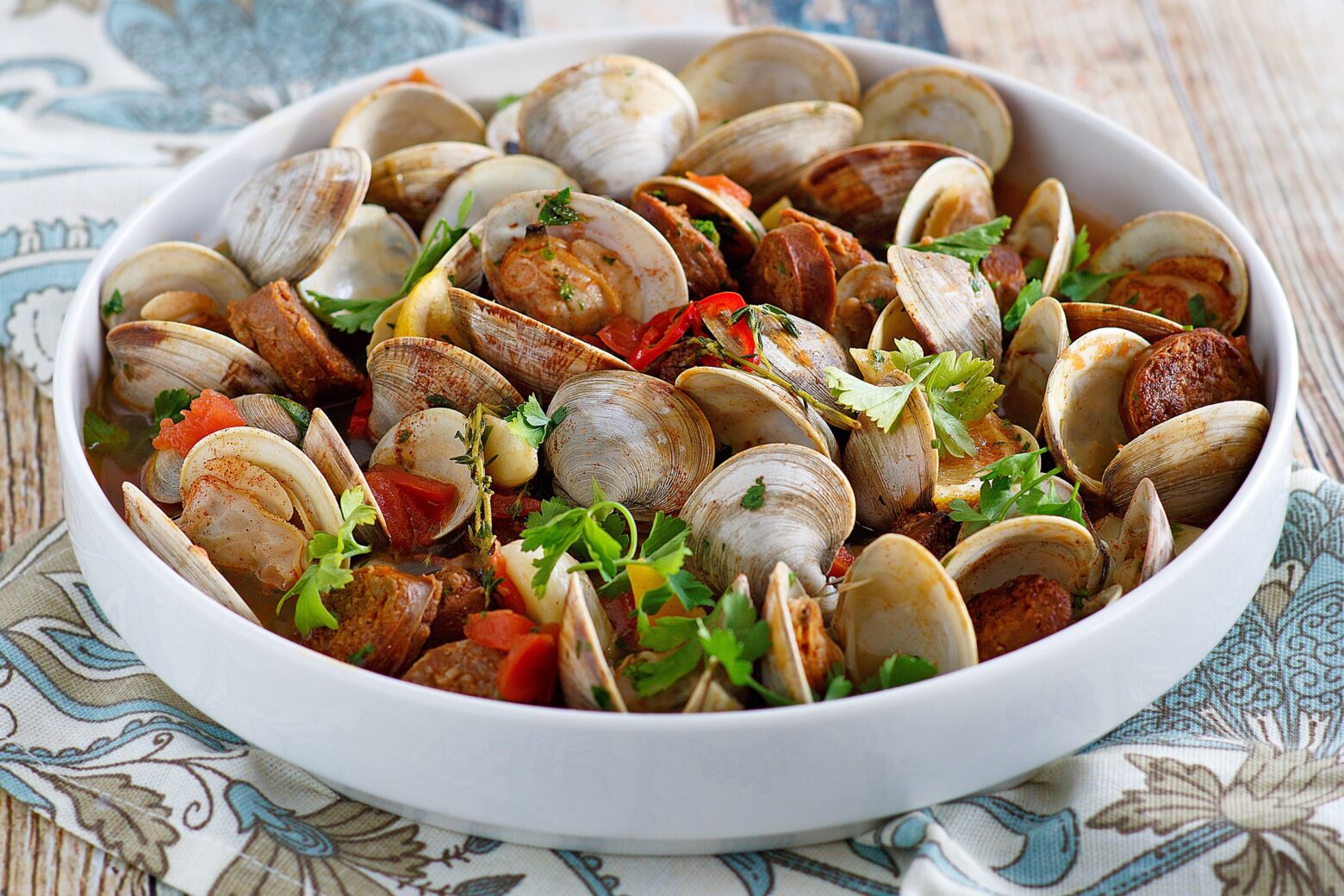 Spicy Chorizo & Clam Stew
Nothing warms our souls while filling us up with a healthy dose of protein and spices than this delicious combination of sausage and clams. The cooking aromas alone will have your mouth watering in no time. Pair it with some fresh greens and you've got the perfect meal, sure to please everyone at your table!
For hundreds of pure Paleo recipes be sure to check out  The Real Paleo Diet Cookbook  and  The Real Paleo Diet Fast and Easy.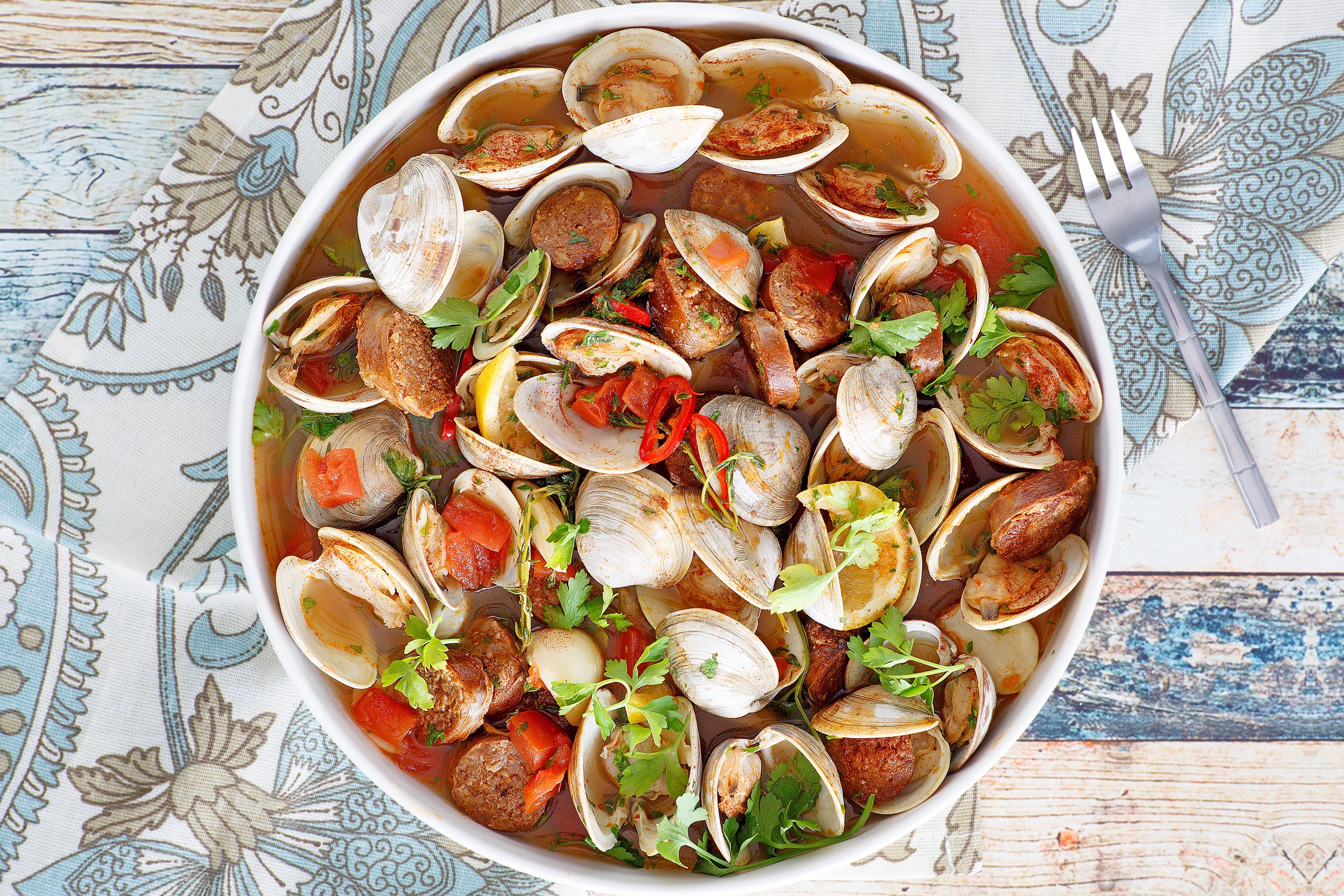 Ingredients
2 tbsp extra virgin olive oil (for cooking sausage)

1/2 lb fresh Paleo friendly sausage*

1 large sweet onion, diced

4 roma tomatoes, seeded and diced

1 c frie roasted crushed tomatoes

4 cloves garlic, thinly sliced

1 tsp smoked paprika

1 tsp crushed red pepper

2 c sodium free chicken stock

3 dozen clams, scrubbed clean

4 tbsp Italian parsley, roughly chopped (reserved whole leaves for garnish)

3 tbsp olive oil

1 lemon, zested and juiced
Directions
For fresh sausages, brown links in cast iron pan on medium high heat. Cool and cut into 1/2 thick inch rounds.

In a large high-sided sauté pan with a lid, heat oil over medium-high heat. Add sausage, cooking until it has let off some of its fat. 3 to 5 minutes.

Add onions and cook until softened and fragrant. About 3 minutes.

Add crushed and Roma tomatoes and cook for an additional 3-4 minutes.

Next, add the garlic, paprika, and crushed red pepper and cook for 1 additional minute.

Add the stock and bring the mixture to a boil. Add the clams into the broth. Cover and cook until the clams open after about 5 to 6 minutes. Discard any clams that don't open.

After the clams have opened, add the chopped parsley, remaining oil, lemon zest and juice.

Plate the clams with plenty of the liquid and serve! Garnish with fresh parsley and lemon wedges.