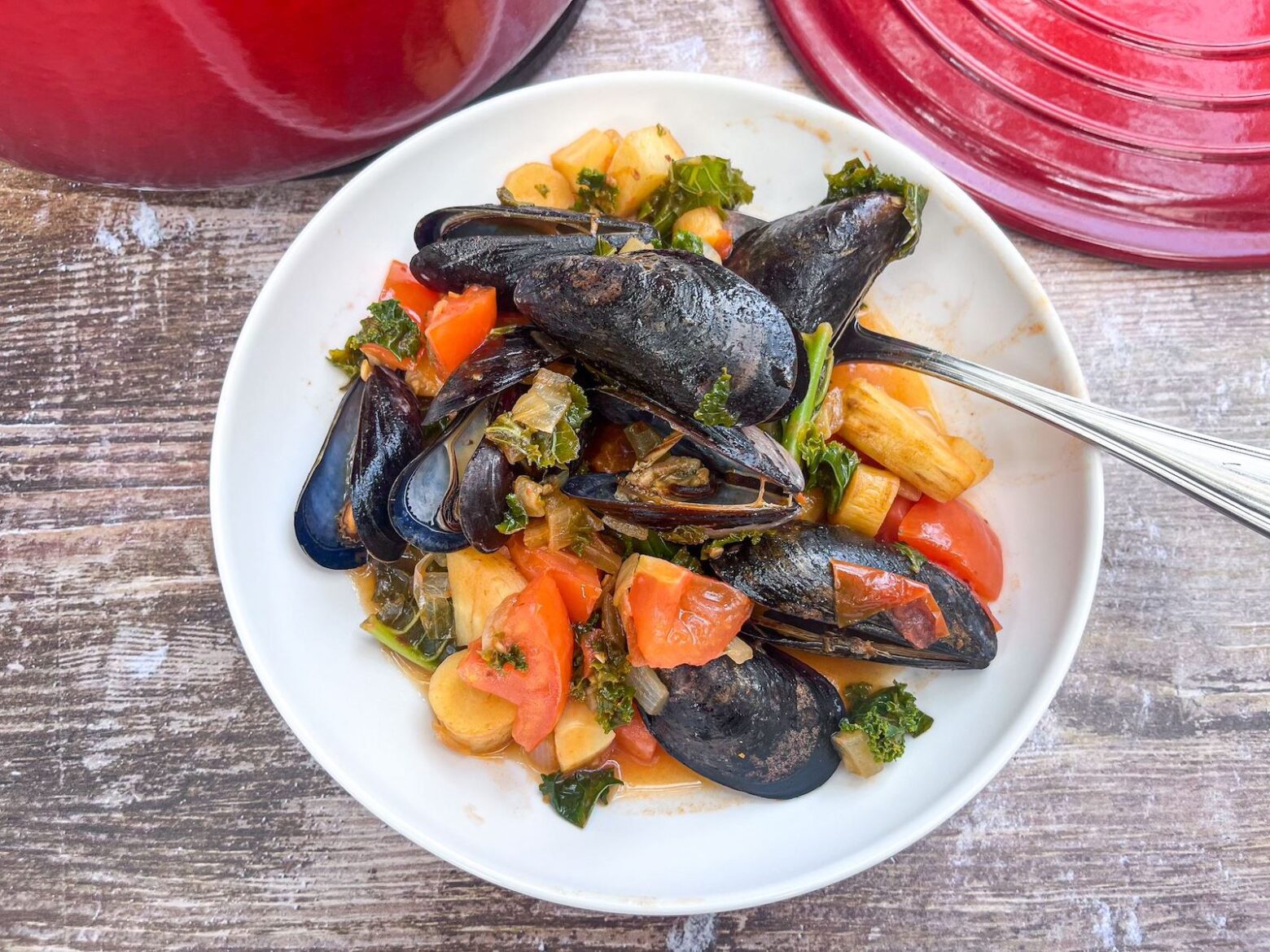 Spicy Mussels in Tomato Sauce
Spice up your seafood with this Spicy Mussels in Tomato Sauce recipe.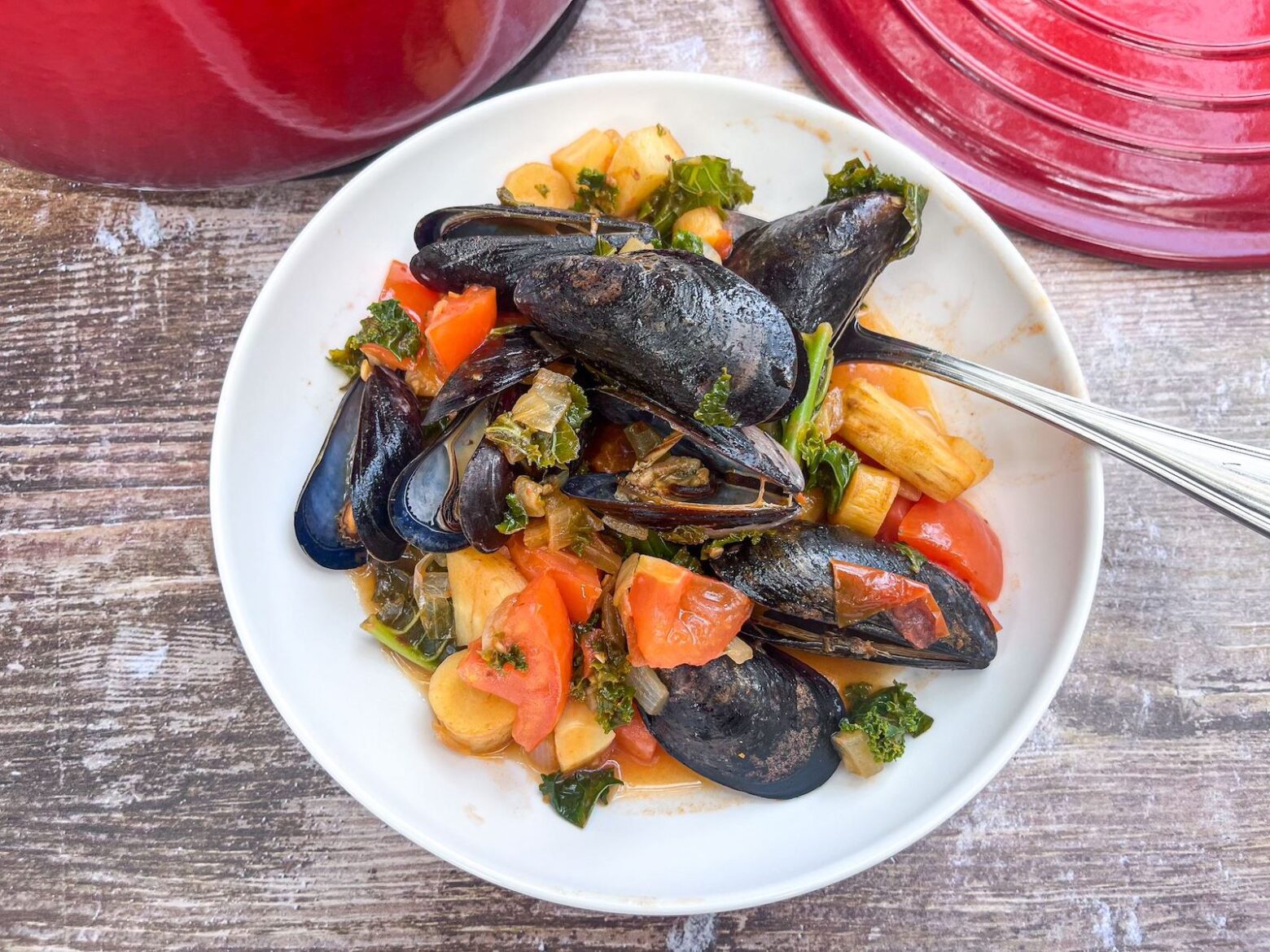 These Spicy Mussels in Tomato Sauce have the flavor you've been looking for! This meal blends the heat of cayenne pepper and red pepper flakes together with a garlicky tomato sauce leaving you with a mouth-watering sauce.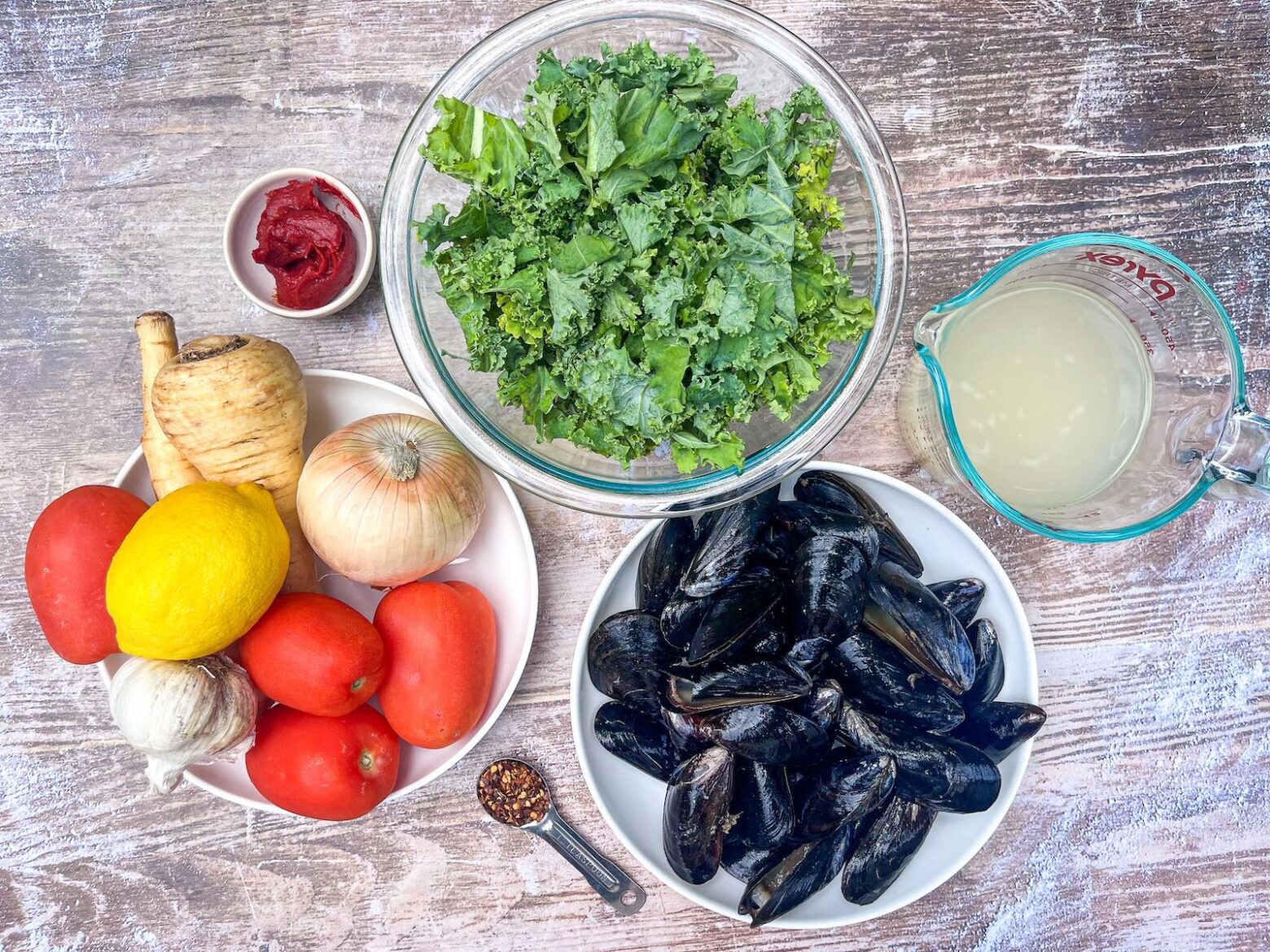 Mussels are an excellent choice if you're looking for a change of pace from your typical seafood meals. They are high in protein, zinc, B-12, and many other vitamins and minerals. This recipe is perfect for lunch, light dinner, or family cookout.
Feel free to adjust the spice level to your liking. Simply add extra cayenne or red pepper flakes for a spicier palate or, if you think spice is not so nice, start with less than recommended in the recipe and add only what you desire. Looking to balance the heat of this meal with a cool beverage? You can pair this dish with our Sparkling Pineapple Mojito Mocktail or Strawberry-Lime Iced Tea to stay refreshed.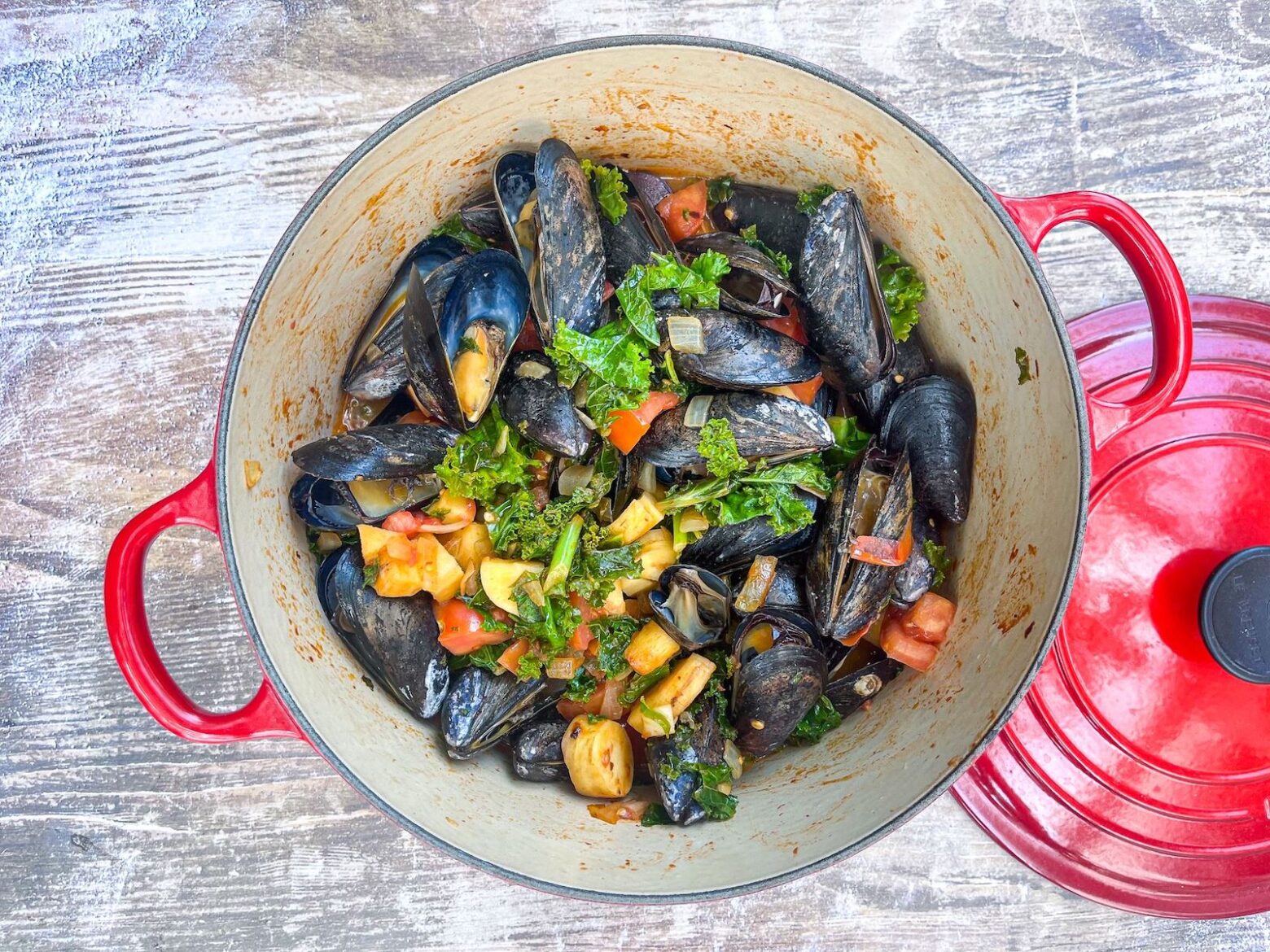 Before serving, be sure to discard any mussels that don't open. Enjoy!
Tip: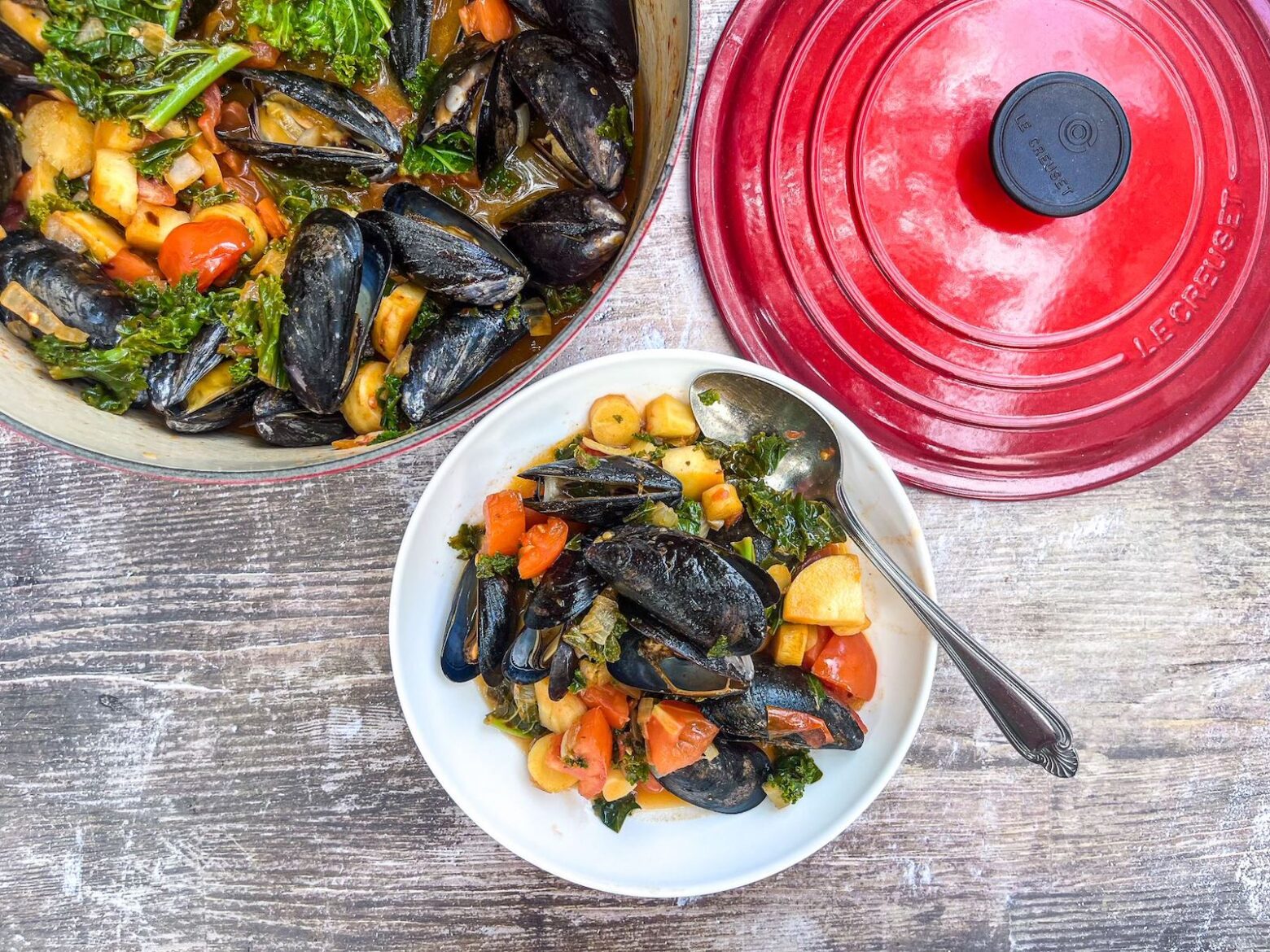 Love our recipes? Make going Paleo even easier and download our 7-Day and 28-Day digital meal plans!
Details
Serves:

4

Prep Time:

10 minutes

Cook Time:

20 minutes

Total Time:

30 minutes
Print this Recipe
Ingredients
1 medium onion, chopped

1 tbsp tomato paste (AIP - omit)

1/4 tsp cayenne pepper (AIP - omit)

3 tbsp coconut oil

3 cloves garlic, minced

1 tsp red pepper flakes (AIP - omit)

4 vine-ripe tomatoes, chopped (AIP - omit)

2 parsnips, peeled and chopped

1 bunch kale

2 lemons, juiced

1 1/2 cups unsalted chicken stock

2 lb fresh mussels, scrubbed and debearded
Directions
In a large saucepan or Dutch oven, cook the onions in coconut oil over medium heat until soft, about 5 minutes.

Increase heat to medium high and add parsnips, cook until lightly browned, about 4 minutes.

Add the garlic and cook 2 – 3 additional minutes.

Add tomato paste, cayenne pepper & red pepper flakes, cook for 2-3 minutes.

Add tomatoes and kale until kale wilts, about 2-3 minutes.

Add stock and mussels, cover and cook for 4-5 minutes, stirring once or twice to ensure mussels open and everything is coated evenly.