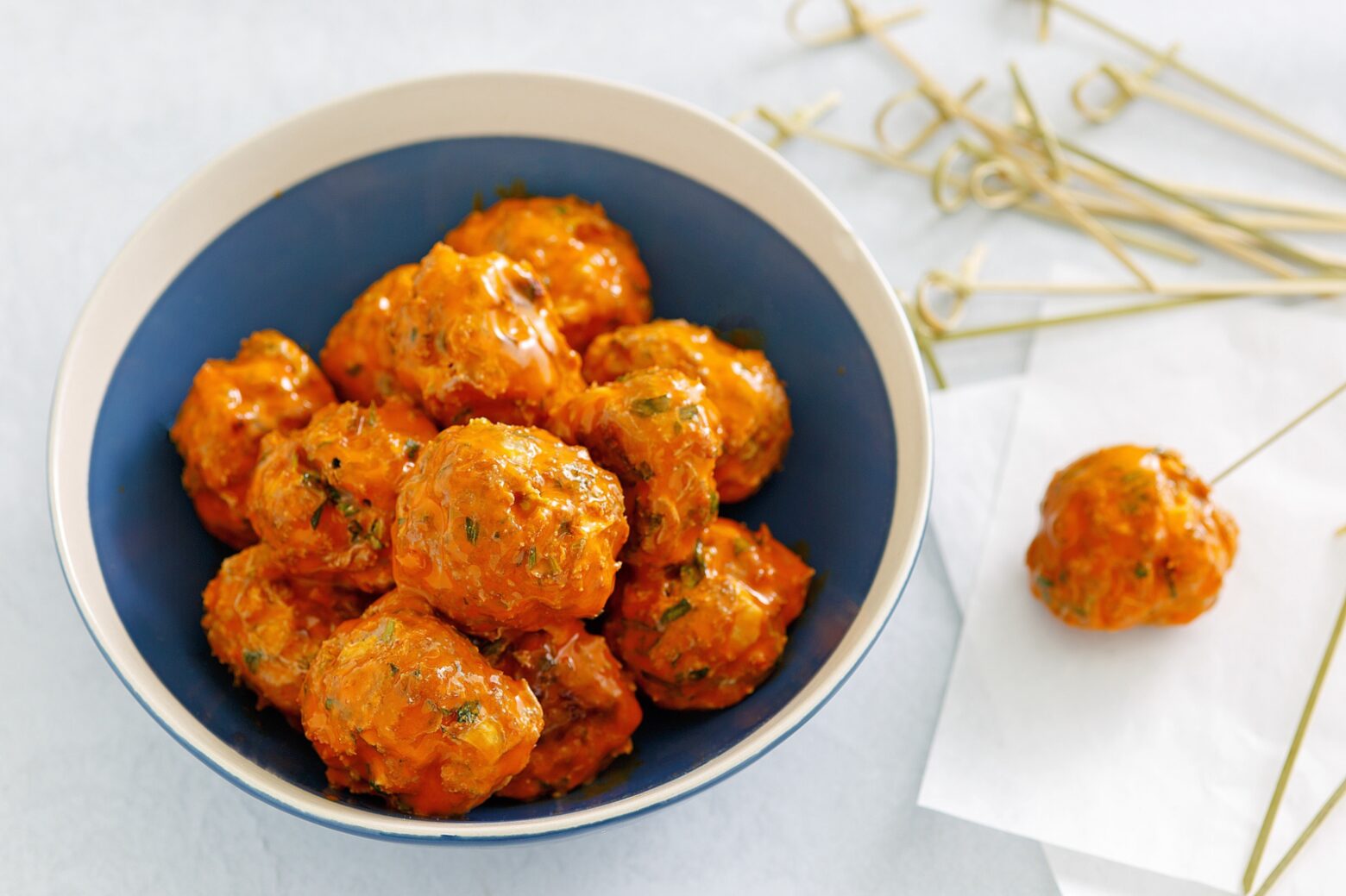 Spicy Buffalo Chicken Meatballs
Put some spice in your Paleo Diet lifestyle with these delicious and nutritious meatballs. Perfect as an appetizer when gatherings with friends and family, or served as the main dish any day of the week. We like to make extra to pack up and take with us for lunch at the office, as these meatballs keep and travel well. Paired with fresh seasonal fruit, this recipe is just what you need to spice up your day!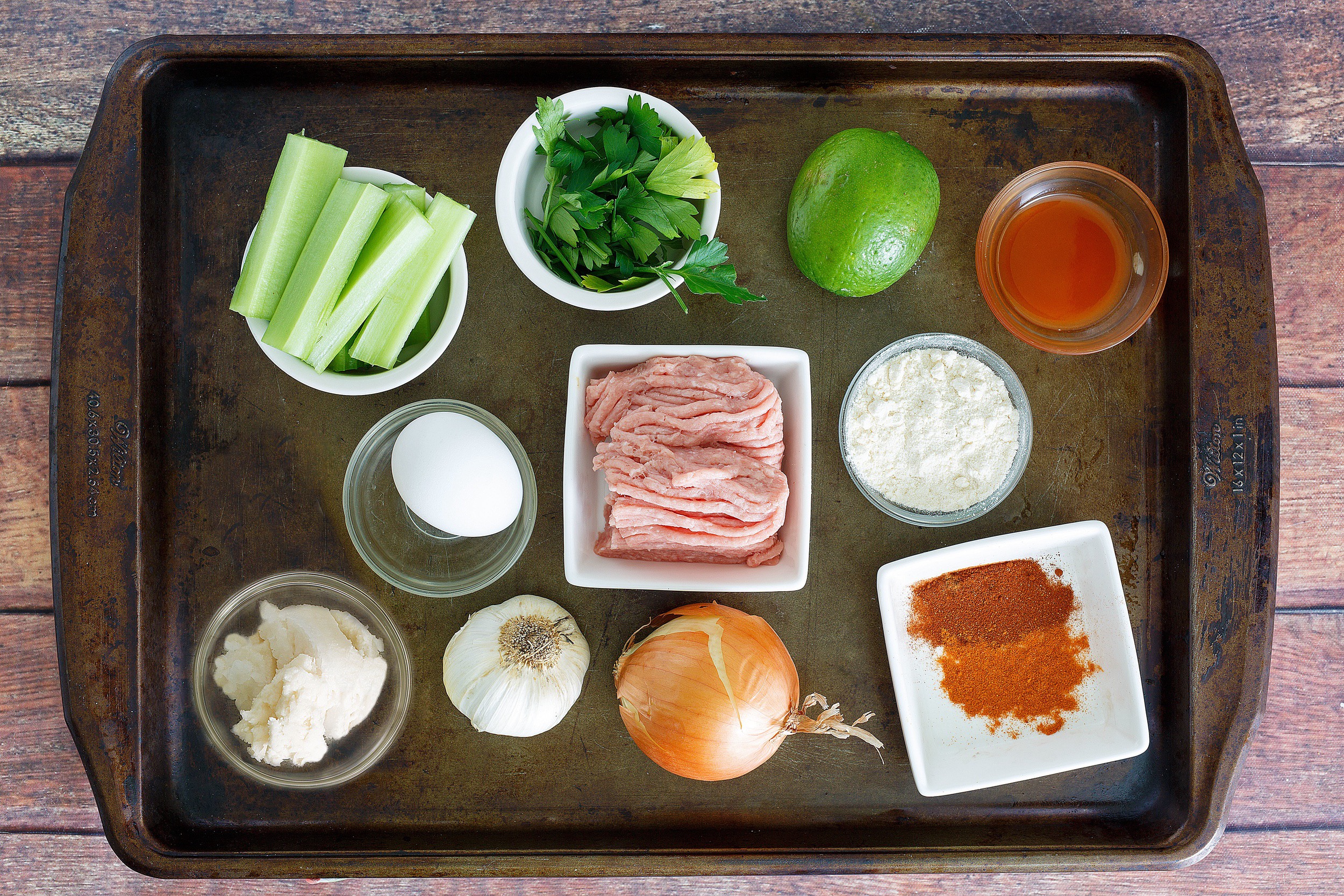 For hundreds of pure Paleo recipes be sure to check out The Real Paleo Diet Cookbook and The Real Paleo Diet Fast and Easy.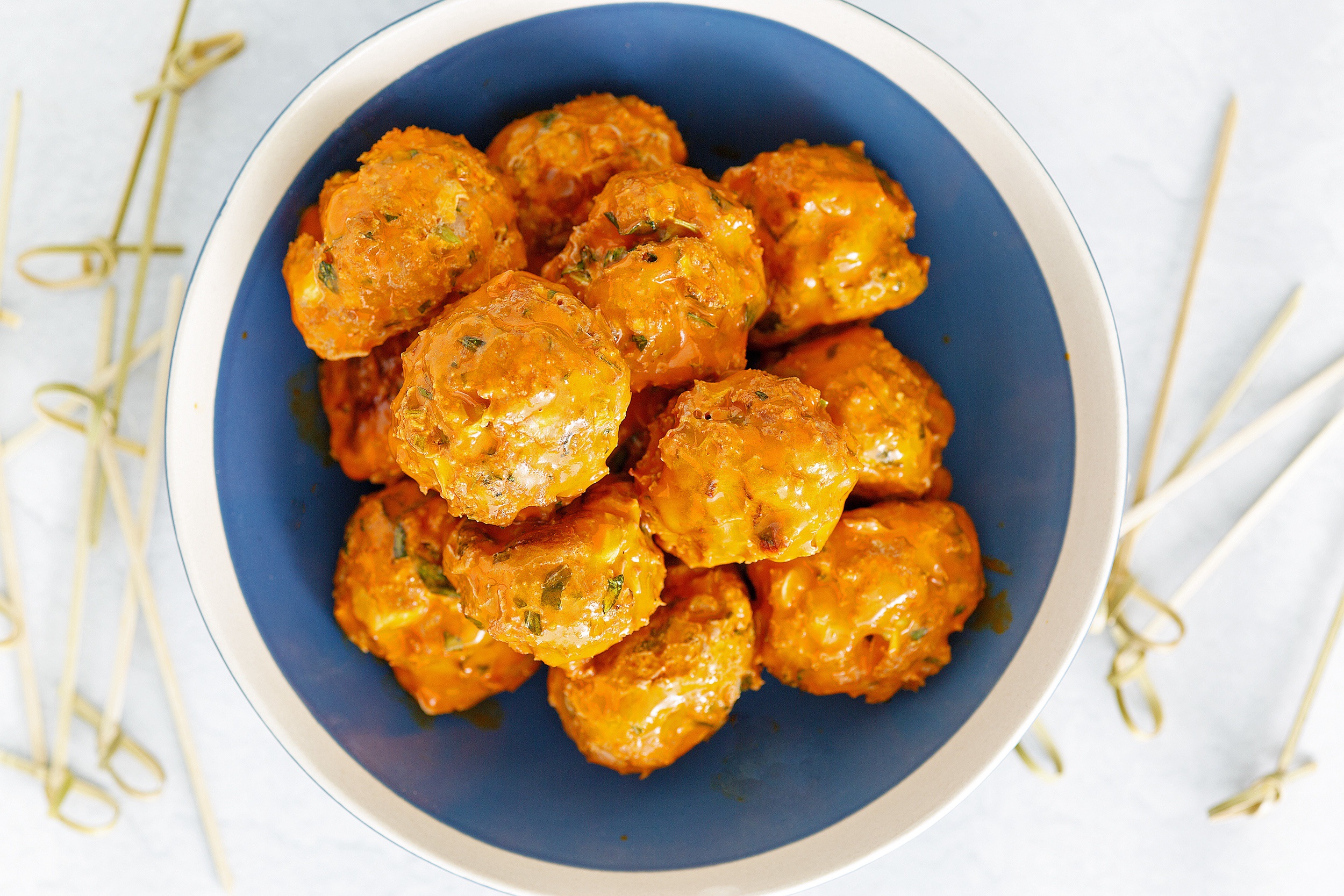 Details
Prep Time:

10 minutes

Cook Time:

25 minutes

Total Time:

40 minutes
Ingredients
1 lb ground chicken

3 tbsp onion, finely diced

1/4 celery, finely diced

1/4 parsley, finely chopped

2 cloves garlic, minced

1 large egg

1 tbsp coconut flour

4 tbsp low sodium hot sauce, divided

1/4 tsp cayenne pepper

1/2 tsp paprika

6 tbsp clarified butter (or coconut oil)

1 tbsp fresh lime juice
Directions
Preheat oven to 375º F.

In a large mixing bowl, combine chicken, onion, celery, parsley, garlic, eggs, coconut flour, 1 tbsp low sodium hot sauce, cayenne pepper, and paprika. Roll the mixture into 1-inch balls and place on a parchment-lined sheet pan. Bake for about 25 minutes until lightly browned and fully cooked.

While the meatballs are cooking, make the sauce. Combine the remaining 3 tbsp. of low sodium hot sauce, clarified butter, and lime juice in a small saucepan over medium-low heat and bring to a simmer. Gently simmer for about 5 minutes, whisking occasionally. The sauce should slightly thicken.

Transfer the cooked sauce to a large bowl. Add the cooked meatballs and toss to coat. Serve warm.