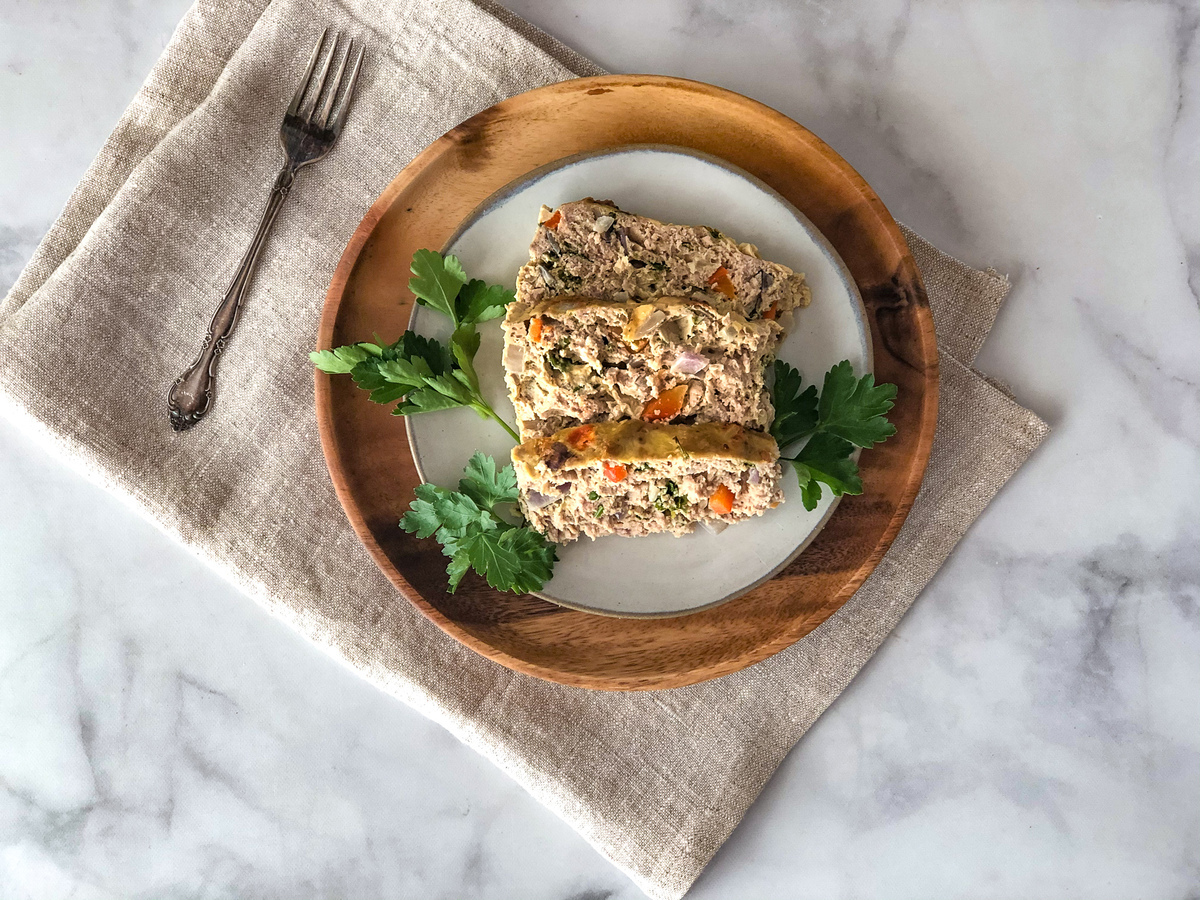 Southwestern Paleo Meatloaf
This ain't your momma's meatloaf! This fresh Southwestern-inspired recipe is made with fresh cilantro and parsley, red onions, bell pepper, and a dash of cumin for an unexpected twist on a classic.
If you've ever found meatloaf to be boring, try this hearty Paleo version. It's studded with colorful peppers and onions for lots of textural contrast.
Start with a base of lean, grass-fed ground beef. Too much fat content will result in a soggy, greasy final product—so be sure to find ground beef with as much lean meat as possible.
Prepping this meatloaf couldn't be any easier. All you have to do is chop or mince red onions, garlic, bell pepper, cilantro, and parsley. Mix it up with the lean beef, crack in three eggs, a bit of flaxseed oil, and season with cumin and black pepper. Be sure to mix until just combined—don't over-mix here!
If the meatloaf seems a little loose, you can add a bit of almond flour to help bind the ingredients together.
Roast the meatloaf in a 400°F oven for 45 minutes, or until a meat thermometer hits 160°F.
Tempting though it might be, let the meatloaf rest 10 minutes before slicing into it. This gives it enough time for the juices to redistribute.
Serve with a side of sautéed spinach and mushrooms, and you've got a complete Paleo meal!
Tip: If you don't have a loaf pan, you can also make this right on a baking sheet. Just use your hands to form the meat into a loaf on a foil-lined pan. You might even prefer to go this route, since you won't get any trapped steam. Give it a try!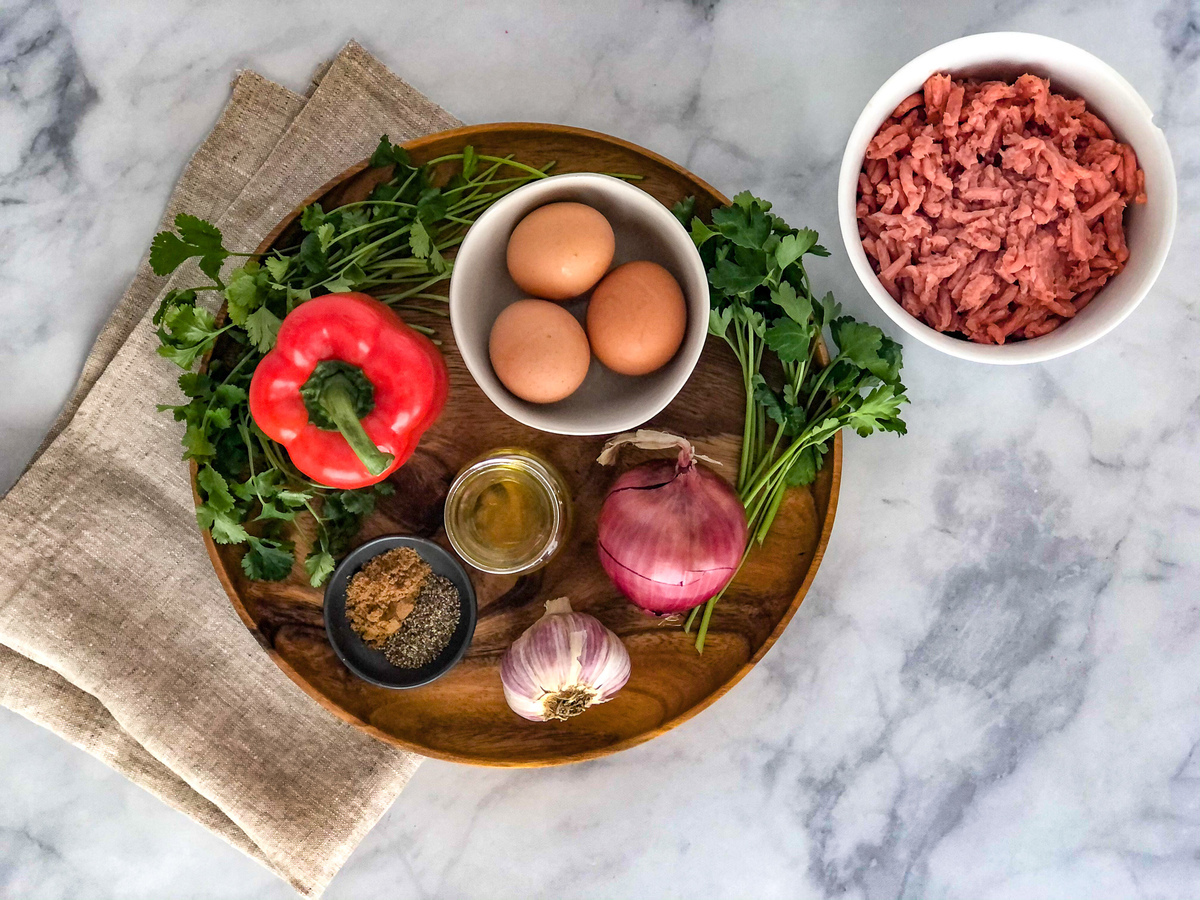 For hundreds of pure Paleo recipes be sure to check out  The Real Paleo Diet Cookbook  and  The Real Paleo Diet Fast and Easy.
Details
Prep Time:

15 minutes

Cook Time:

45 minutes

Total Time:

1 hour
Ingredients
2 lb lean ground beef

2 red onions, finely chopped

4 garlic cloves, minced

1/2 red pepper, chopped

1/2 cups fresh cilantro, chopped

1/2 cups fresh parsley, chopped

2 tsp cumin

1 tsp black pepper

3 eggs, beaten

2 tbsp flaxseed oil
Directions
Preheat the oven to 400°F.

Mix all ingredients in a large mixing bowl.

Spread mixture evenly in an 8 1/2 x 11 baking dish.

Bake for 45 minutes, or until internal temperature reaches 160°F.