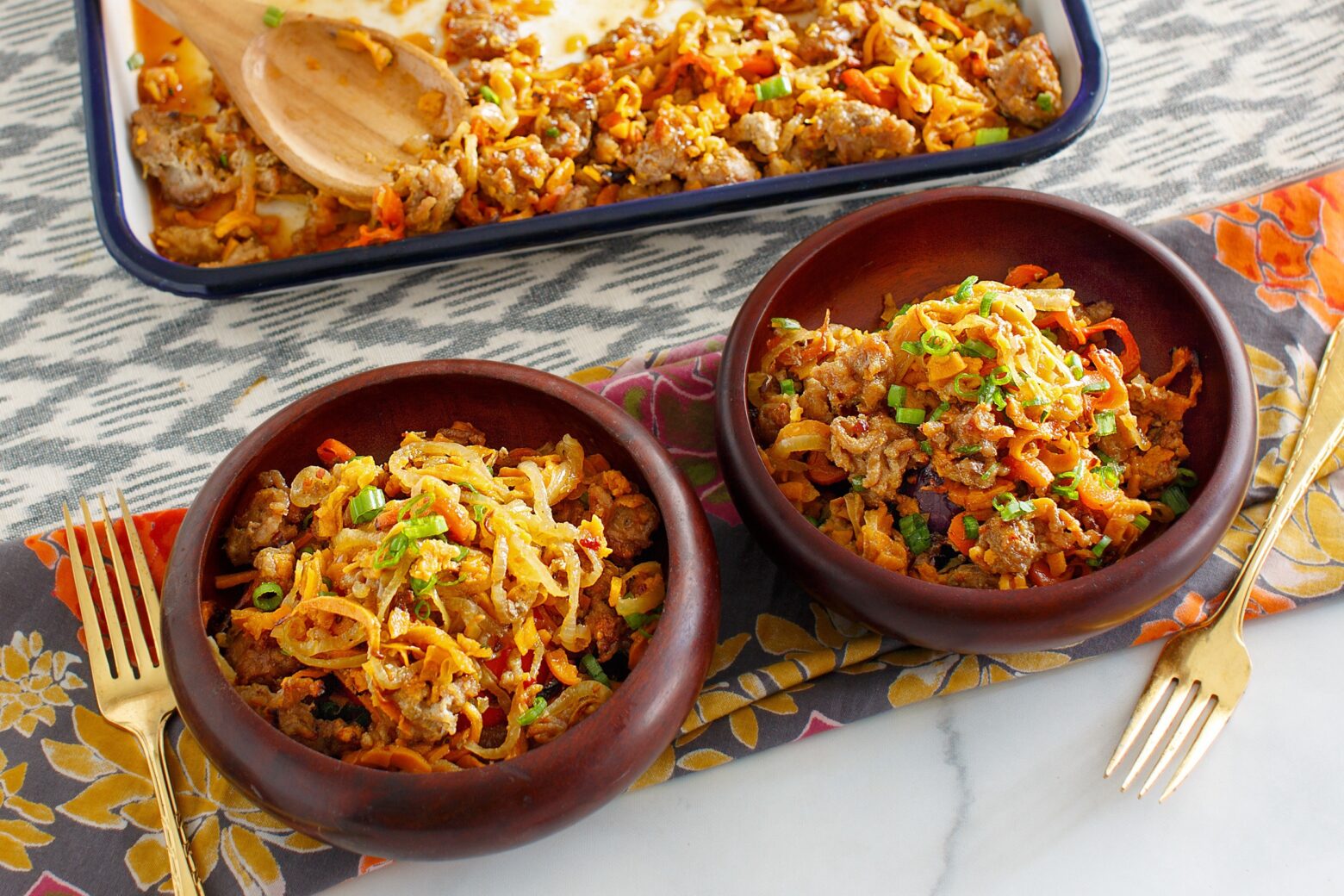 Sheet Pan Pork and Asian Vegetables
Try this simple Paleo Diet pork and vegetable recipe that's packed with protein, vegetables and nutrients. Plus it tastes great!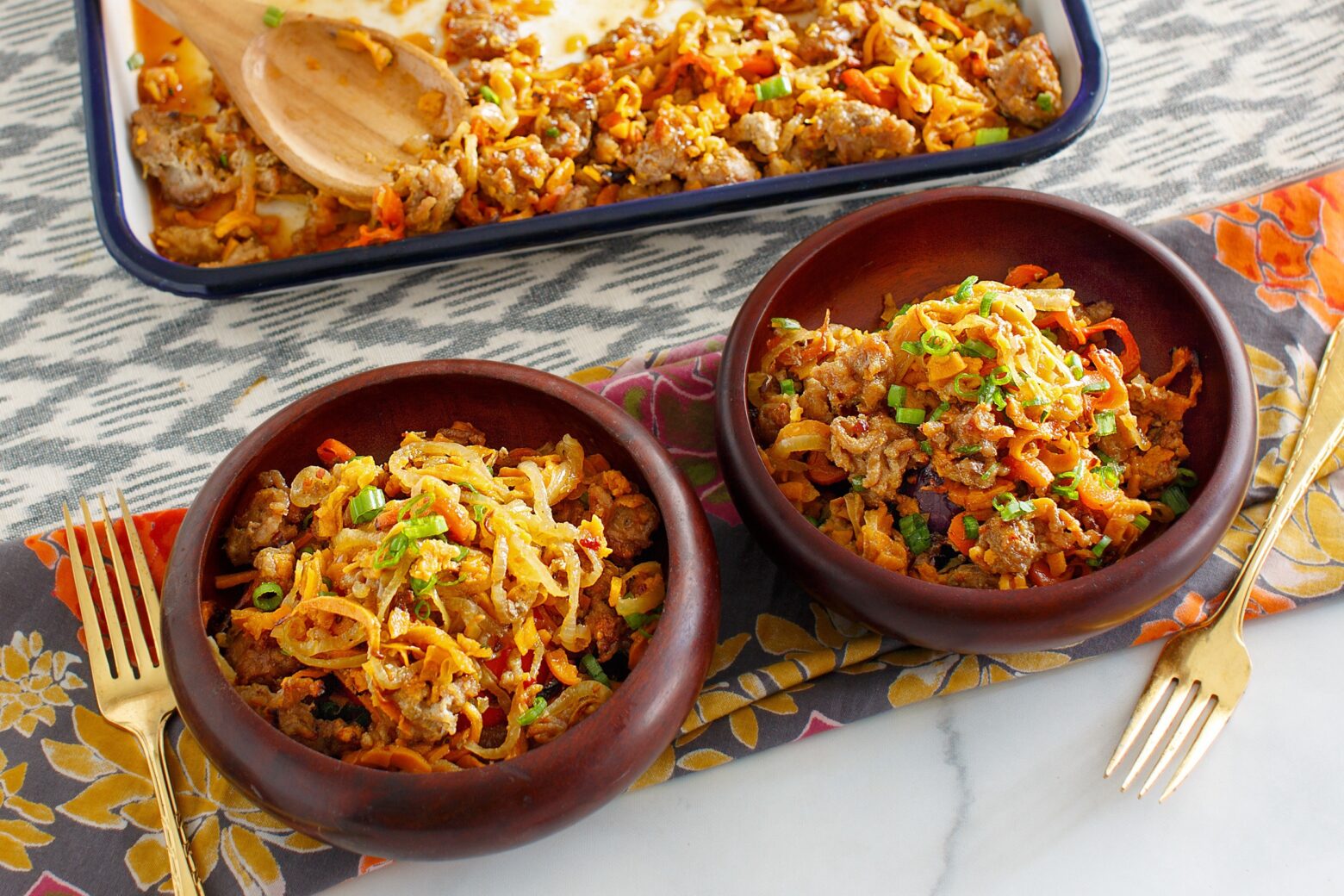 One dish meals, served up in bowls, are a frequent go-to for those following The Paleo Diet® lifestyle. Avoid the salt and other non-Paleo additives by preparing this version right at home. And if you need to save time on the prep, you can find fresh, spiralized veggies in the produce section of most local grocers. This delicious dish has everything and is packed with protein, veggies, and nutrients. Not to mention the savory sauce will have you coming back for more.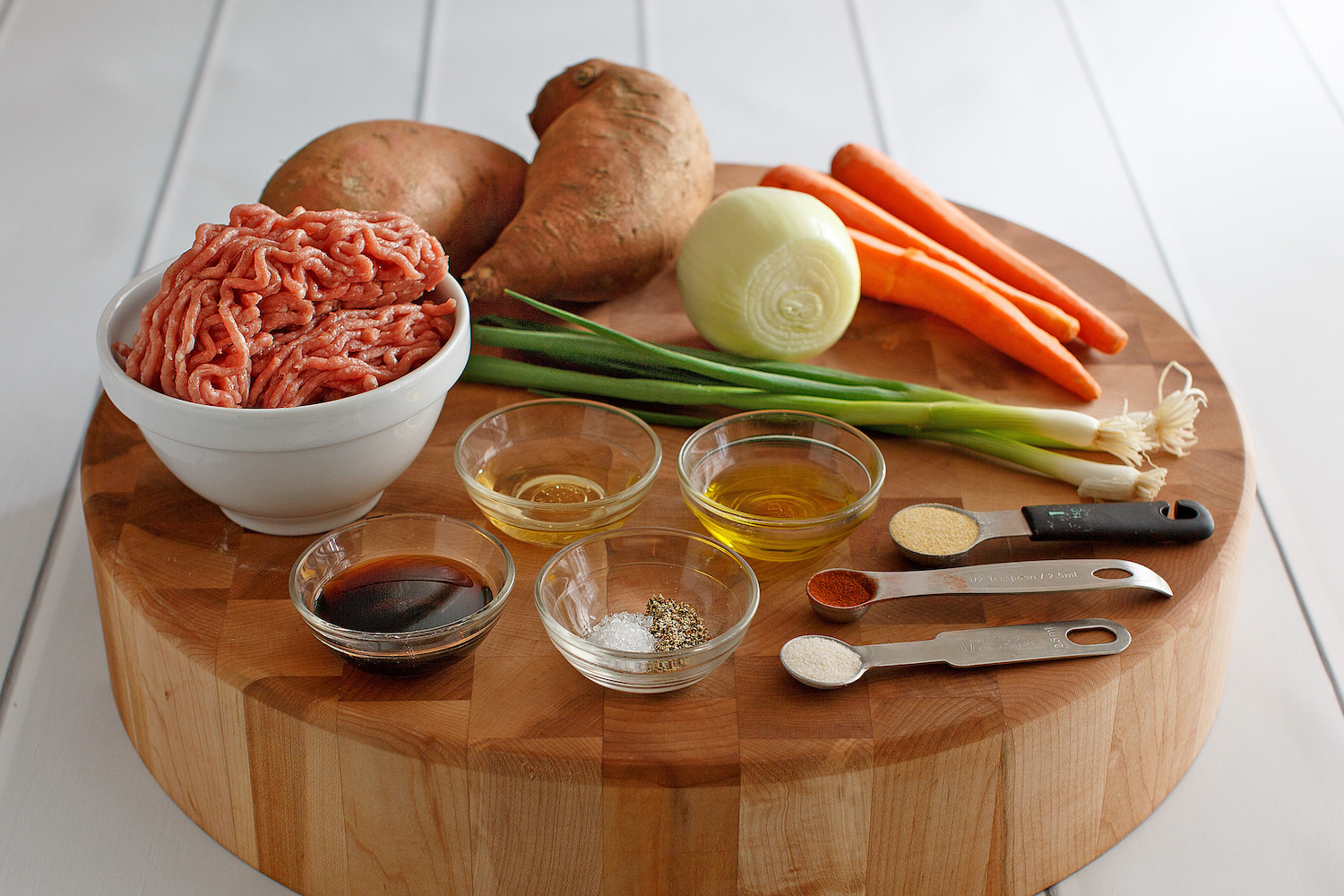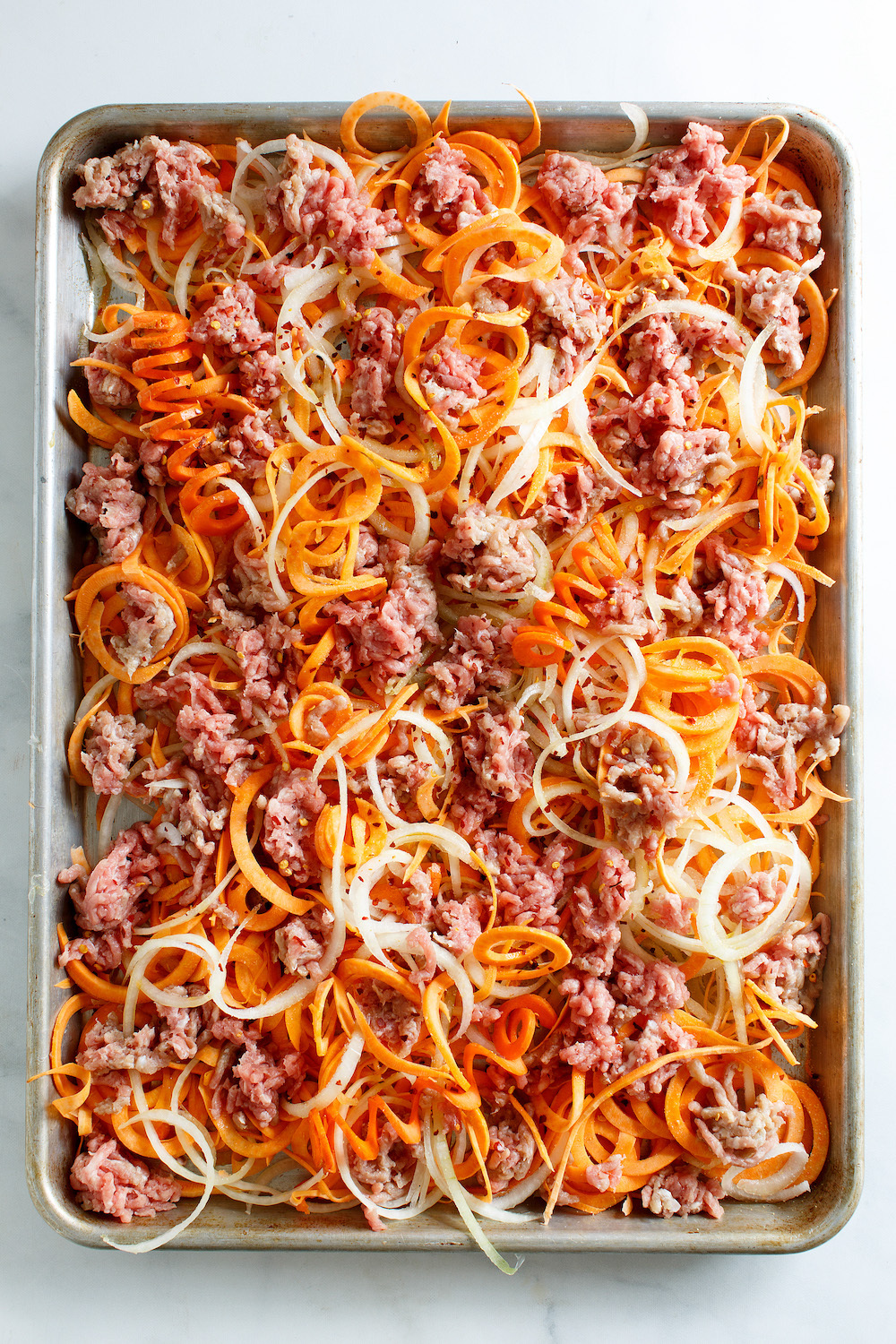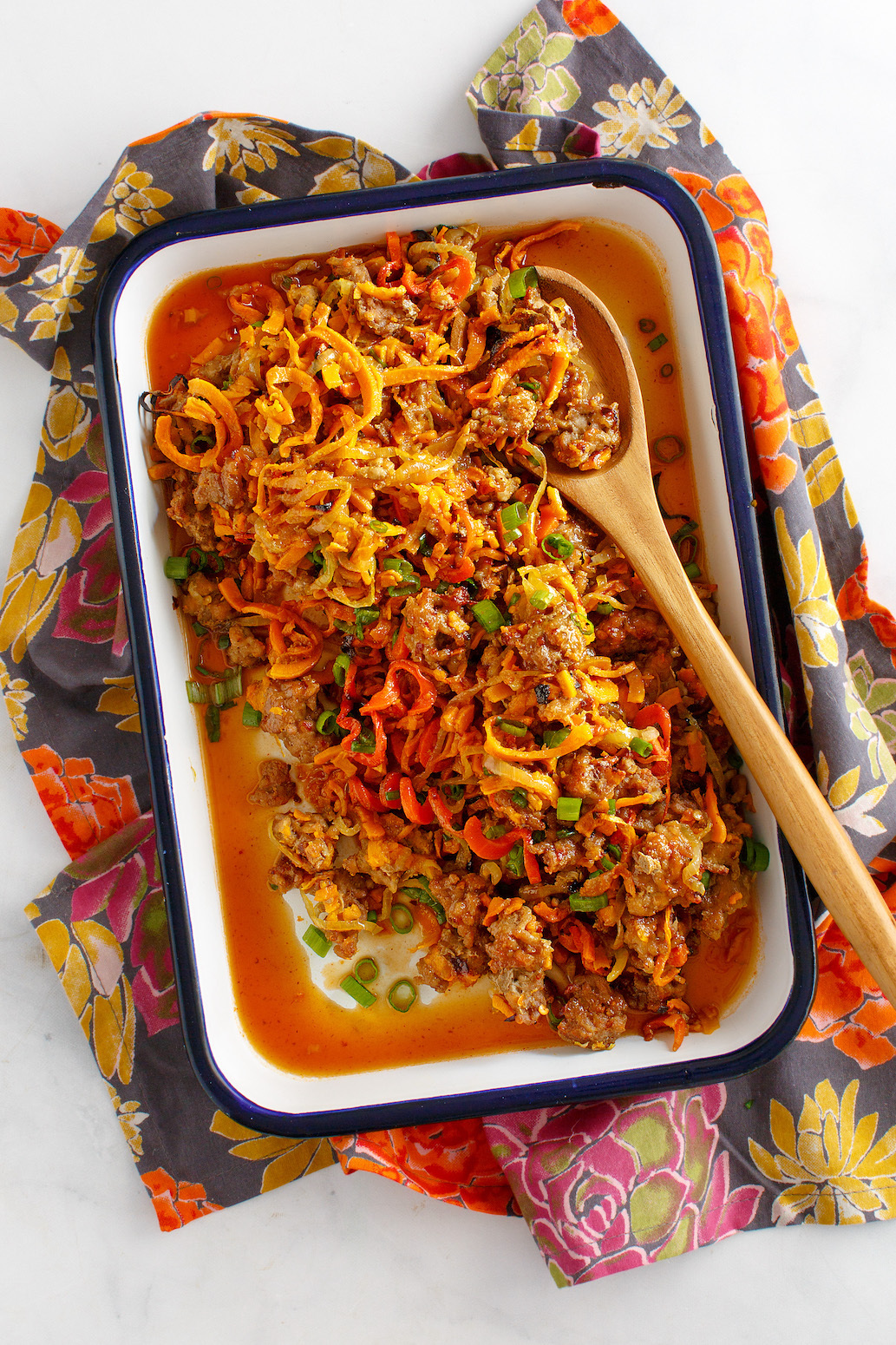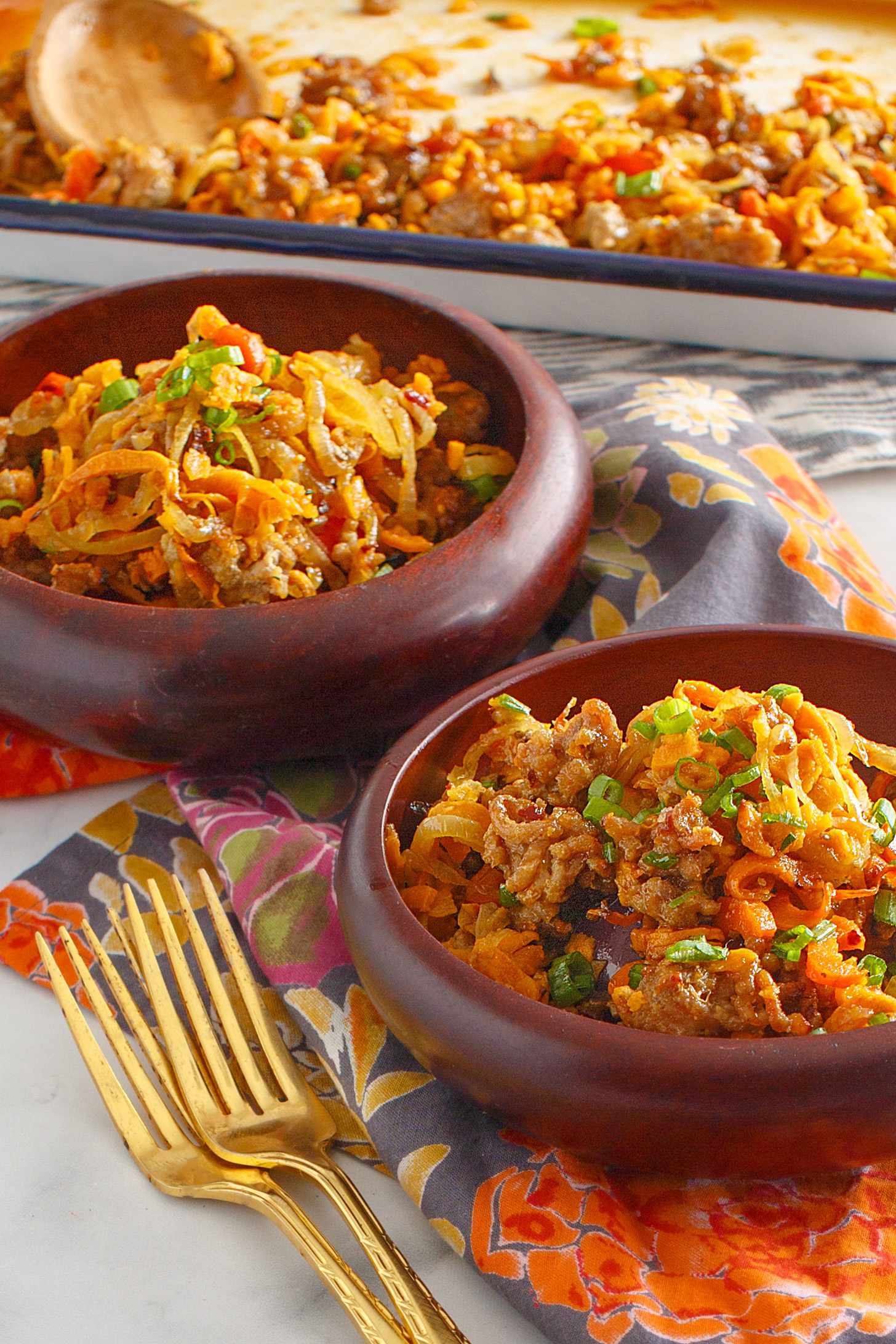 For hundreds of pure Paleo recipes be sure to check out  The Real Paleo Diet Cookbook  and  The Real Paleo Diet Fast and Easy.
Ingredients
2 sweet potatoes, spiralized

3 large carrots, spiralized

1 onion, thinly sliced

3 tbsp avocado oil, divided

1 1/2 lb ground pork, cut into bite sized pieces

3 green onions, diced

1 tsp black pepper

3 tbsp no sodium (or low sodium) beef stock

1 tbsp apple cider vinegar

1 tsp garlic powder

1 tsp black pepper

1/2 tsp onion powder

1/2 tsp paprika

1/2 tsp red pepper flakes
Directions
Preheat oven to 400° Fahrenheit. Line 1 large or 2 medium sheet pans with parchment paper.

Spiralize and combine the sweet potatoes, carrots and onion. Toss with 2 tbsp avocado oil and black pepper.

Place in sheet pans and arrange so they are evenly spread out. Arrange pork pieces evenly throughout the vegetables.

Place pans in oven and roast for a total of 35 to 45 minutes. Stir every 10-15 minutes to ensure that the veggies cook evenly.

The veggie noodles are done when they are tender and have a somewhat crispy appearance. Watch them closely while cooking to avoid burning.

While the pork and noodles are cooking, prepare the sauce by placing all sauce ingredients into a bowl or jar and whisking well.

Once the vegetables and pork are done, remove from the oven and distribute diced green onions evenly over entire pan.

Spoon desired amount of sauce over the noodles and pork and gently mix to coat evenly.