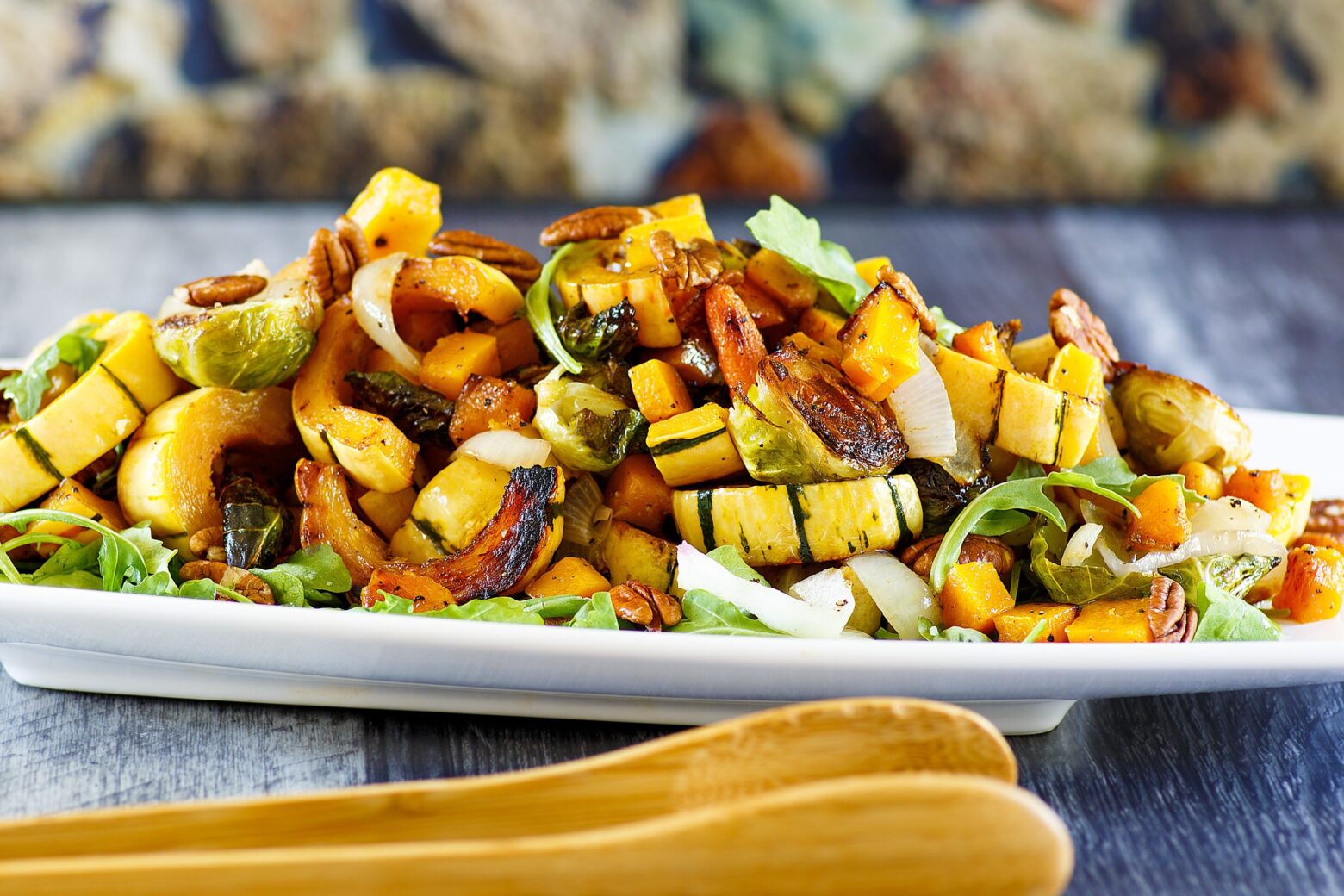 Roasted Fall Vegetable Salad
With the arrival of autumn comes an abundance of fresh-from-the-garden squash in a variety of colors. At The Paleo Diet, we are always on the hunt for new and creative ways to prepare this seasonal, nutrient-packed treat. This salad has become a favorite in our kitchens for its fresh, crunchy taste. Add chicken, salmon, or beef to make it a complete Paleo meal that is sure to delight your senses.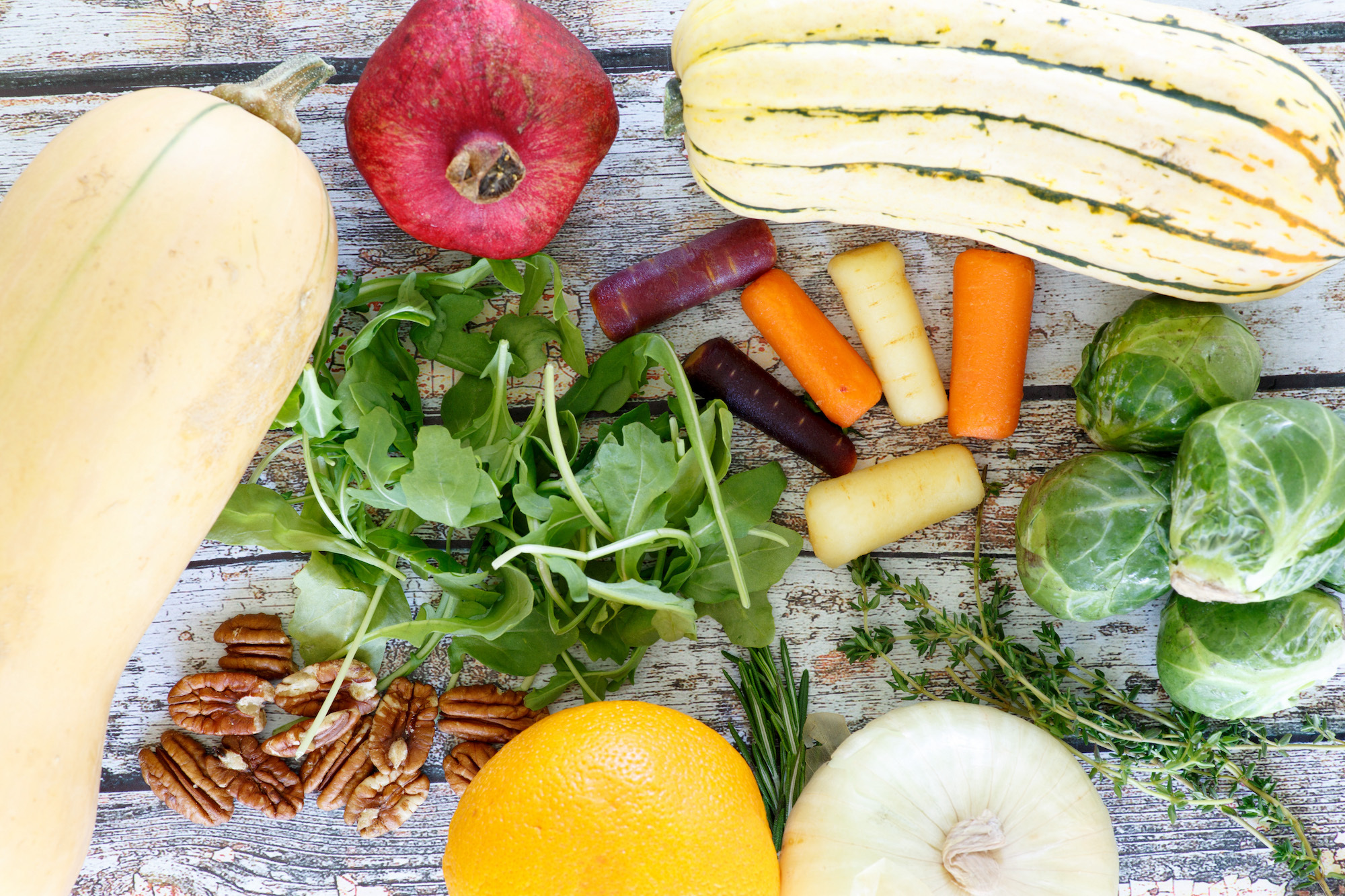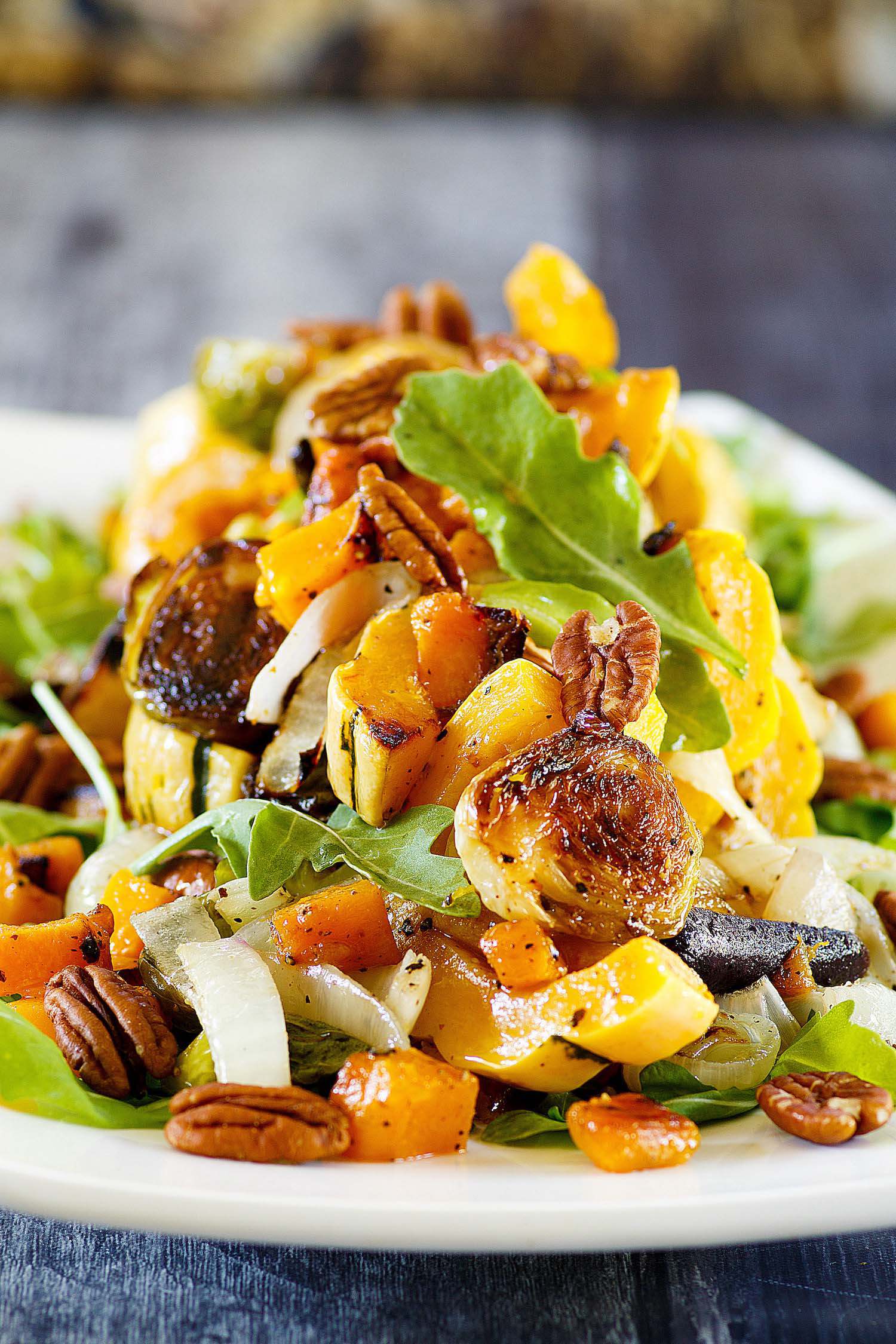 For hundreds of pure Paleo recipes be sure to check out The Real Paleo Diet Cookbook and The Real Paleo Diet Fast and Easy.
Details
Prep Time:

10 minutes

Cook Time:

30 minutes

Total Time:

40 minutes
Ingredients
1 large butternut squash, peeled and diced

2 delicata squash

1/2 lb brussels sprouts, trimmed and halved

3 sweet onions, thinly sliced

5 rainbow carrots, peeled

1 1/4 avocado oil, divided

3 oz package arugula

1/2 pecans, toasted

1 fresh orange

1 tbsp fresh thyme, chopped

1 tbsp fresh rosemary, chopped

1/2 white balsamic vinegar
Directions
Preheat oven to 400°F.

Cut top and bottom off delicata squash and scoop out seeds.

Cut squash in half lengthwise, and then cut each half into slices.

Add Brussels sprouts, onions, carrots, and 1/4 c avocado oil and toss until all ingredients are well coated with oil.

In a large sheet pan, spread mixture to make a single layer.

Place in center of oven for approximately 25-35 minutes.

To make the dressing: zest and juice the orange then combine with thyme, rosemary, white balsamic vinegar, and the remaining 1 c avocado oil. Whisk until well blended.

Once vegetables are done, combine with arugula and toasted pecans.

Toss with dressing until evenly coated.