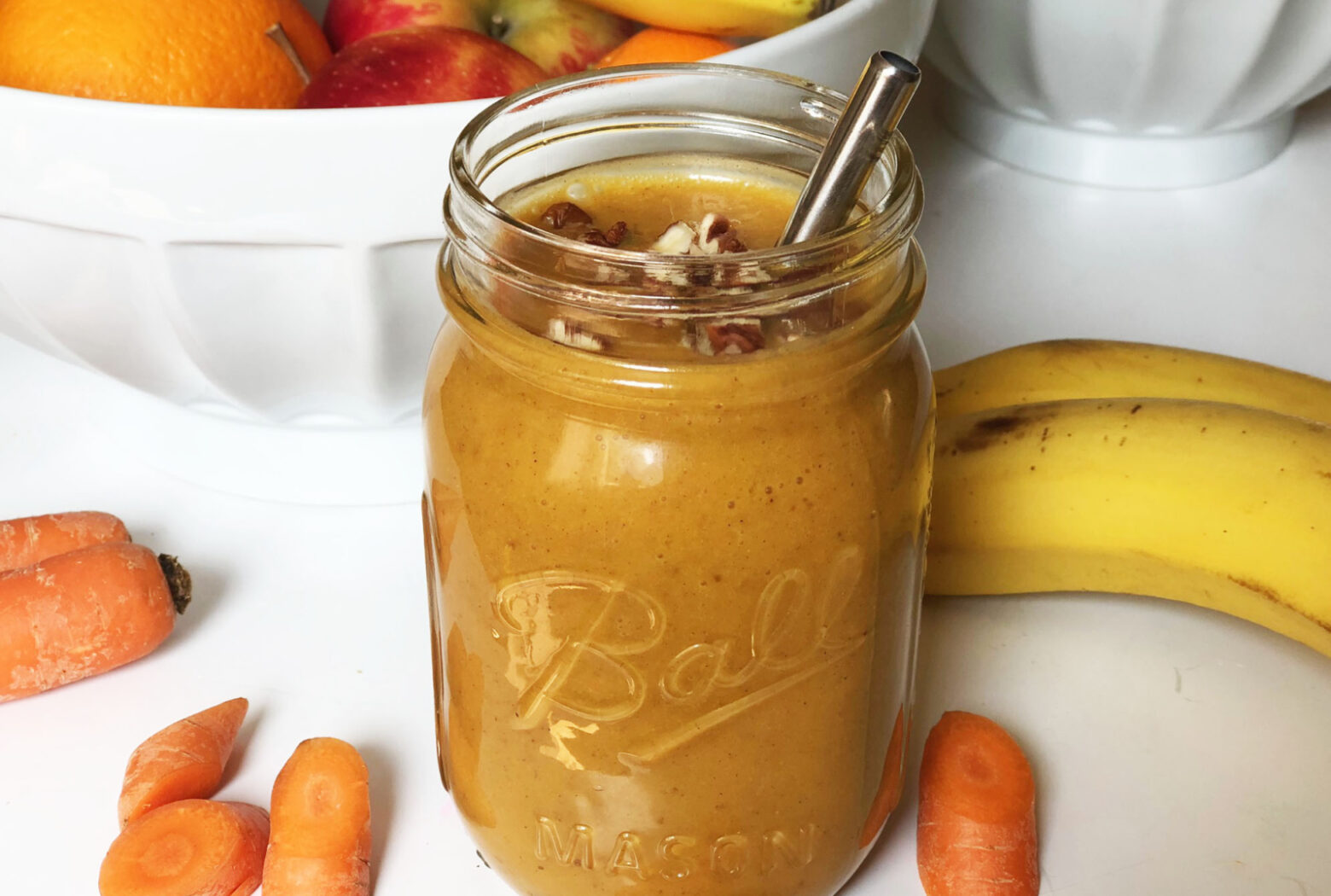 Pumpkin Pie Recovery Smoothie
This smoothie not only tastes like autumn, but is packed with vitamins and nutrients to help with workout recovery.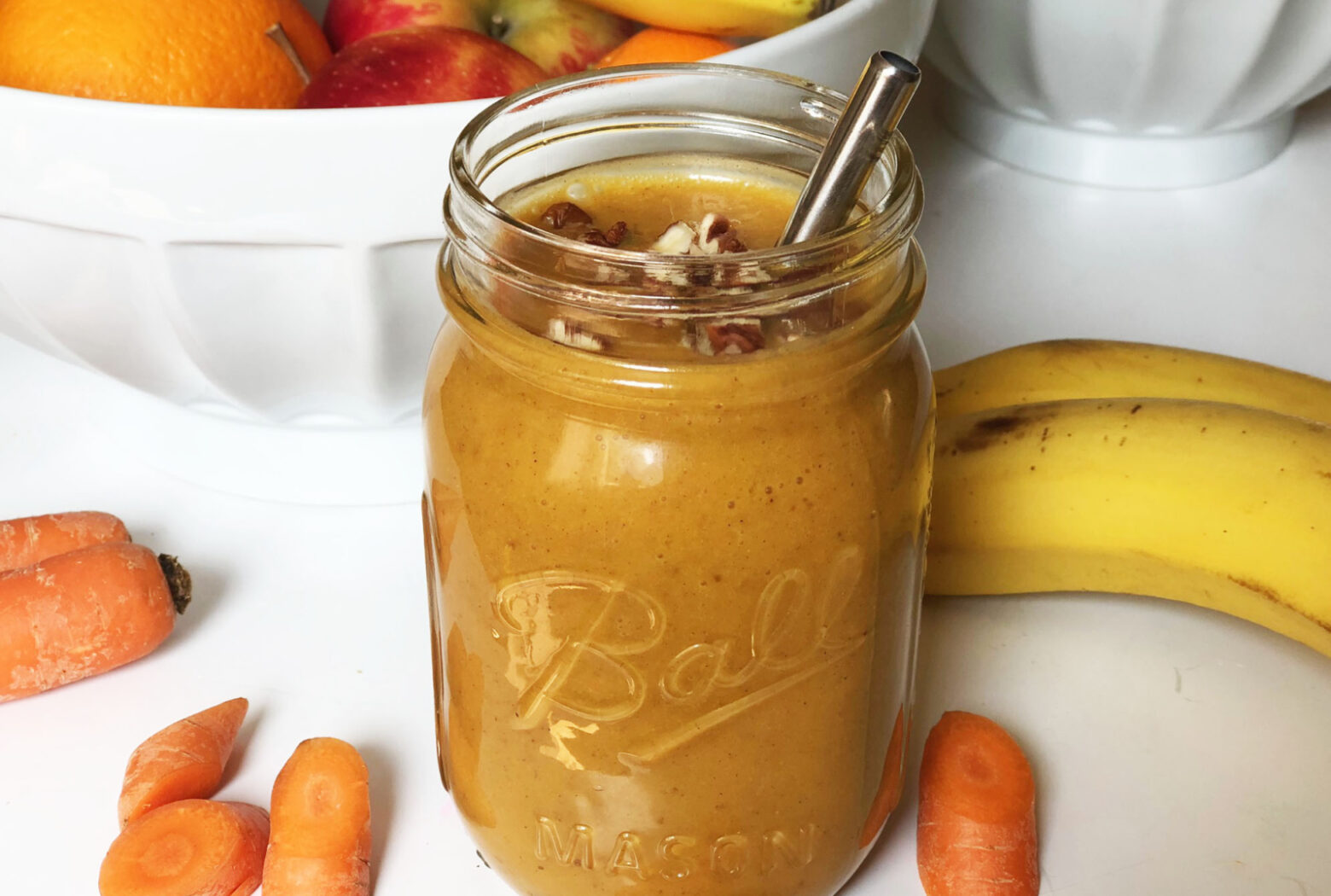 Enjoy your favorite autumn dessert guilt-free with this luscious pumpkin pie smoothie!
This month we're all about exercise, and what better way to honor our theme than with this pumpkin-pie-in-a-glass recovery smoothie? It's a great way to motivate yourself to schedule an extra hard workout!
Aside from the fact that it tastes like autumn, this smoothie plays a serious role in your workout recovery. We start with a can of pumpkin puree, which contains more than double the recommended daily amount of vitamin A. Next, we add a banana for potassium, and a carrot for antioxidants and vitamin C, which help protect your immune system.
To make your pumpkin pie recovery smoothie, simply blend up the ingredients with a pitted date for sweetness, a dash of pumpkin spice, and coconut milk to thin it all out. If you like, garnish with chopped pecans before grabbing a straw!
Tips:
To get your smoothie nice and cold, refrigerate the pumpkin puree and coconut milk ahead of time. You can also add some ice if you prefer.
We love frozen bananas in smoothies, but you can use a room temperature one if you forgot to freeze one ahead of time.
You can use canned coconut milk if you like, but we prefer the kind in a container because its thinner in consistency—and you don't need to find another use for the leftovers.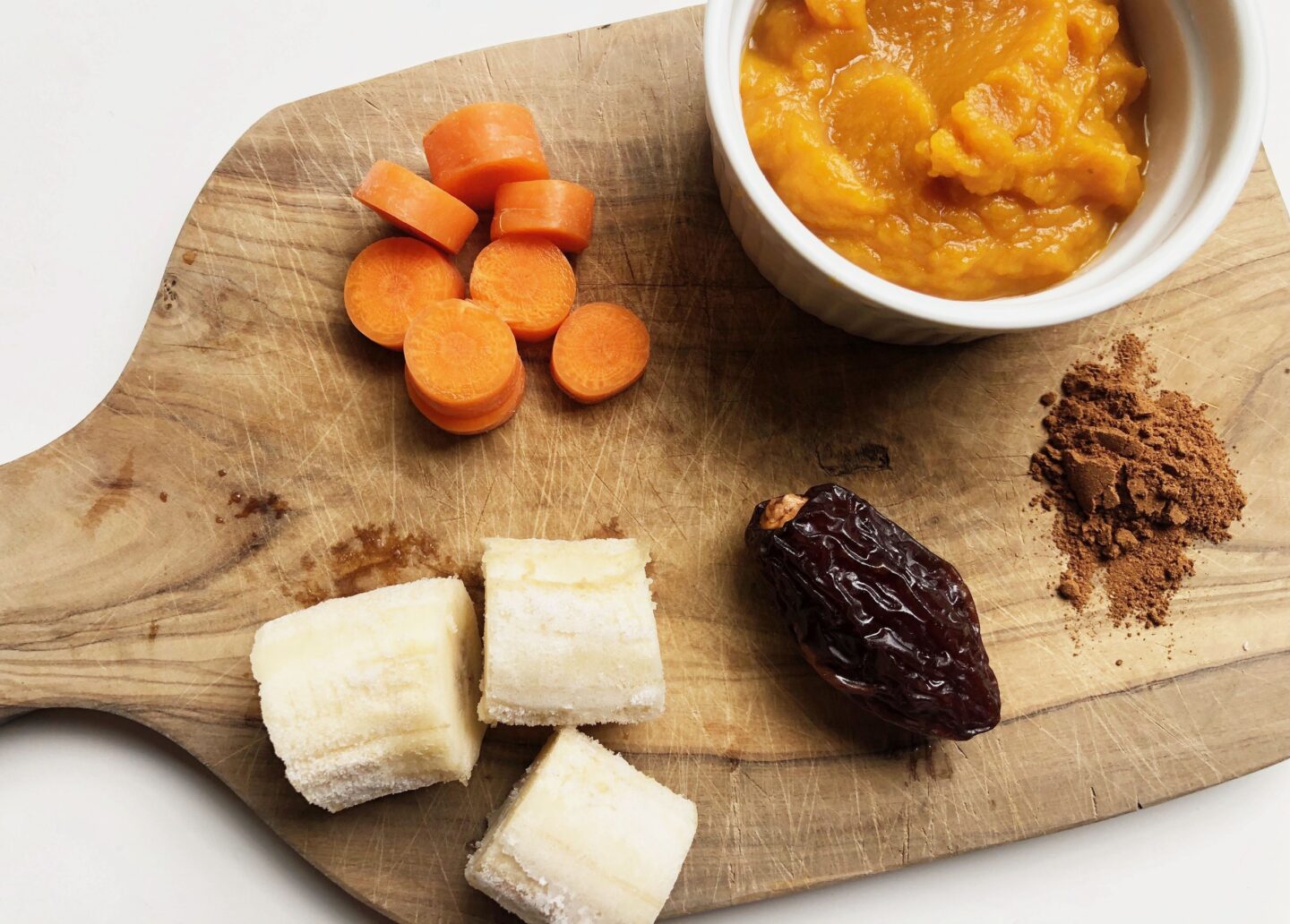 For hundreds of pure Paleo recipes be sure to check out The Real Paleo Diet Cookbook and The Real Paleo Diet Fast and Easy.
Ingredients
1 15 oz can pumpkin puree

1 banana, frozen

1 carrot, chopped

1 date, pitted

1/2 tsp pumpkin spice

1 cups coconut milk

1 tbsp chopped pecans, for garnish (optional)
Directions
Add all ingredients (through the coconut milk) to a blender. Combine until smooth.

Garnish with chopped pecans and drink up!