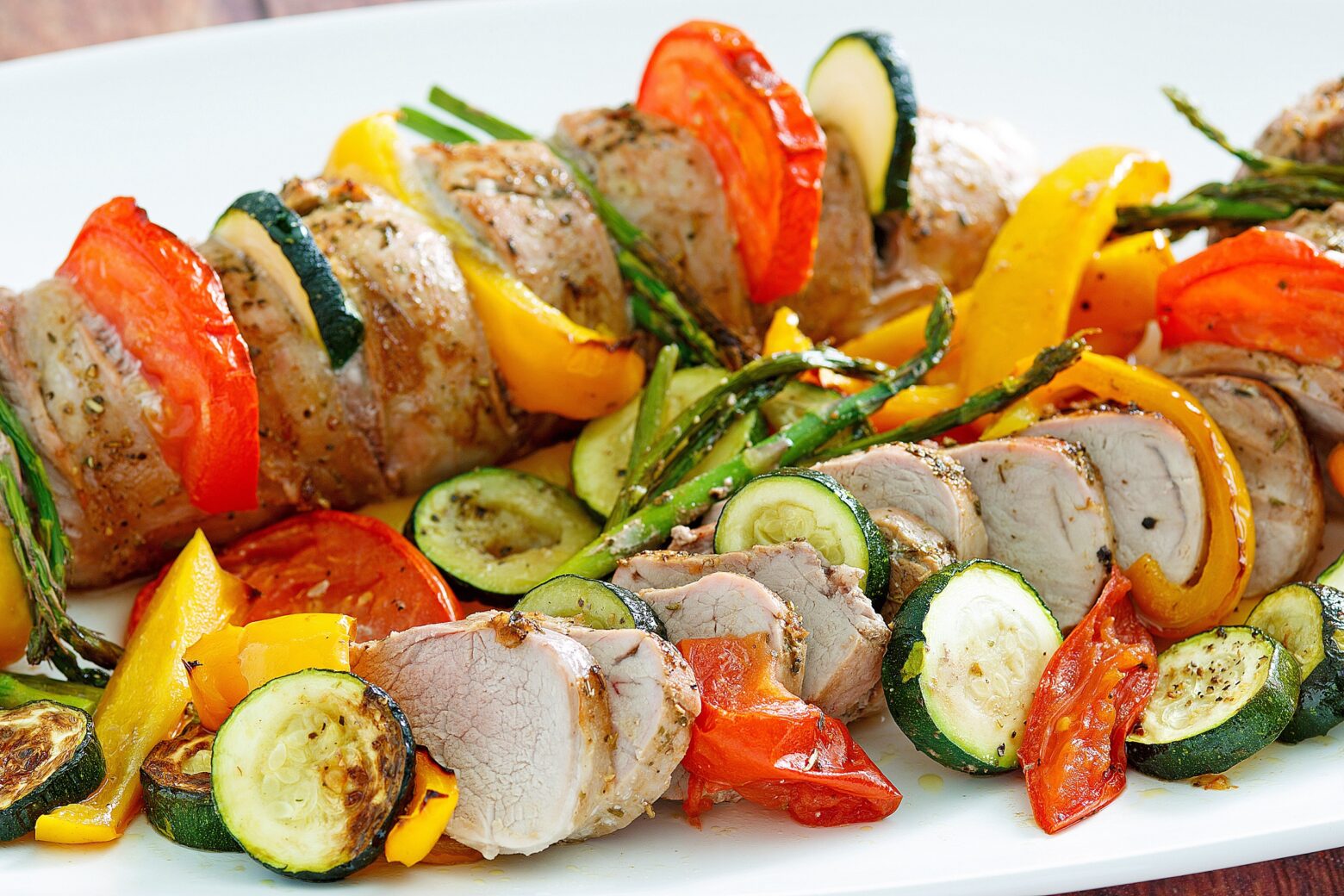 Primavera Pork Tenderloin
Pork! It's what's for dinner at The Paleo Diet. With so many cuts to choose from, the tenderloin is one of our favorites. This dish offers a nutritional power surge with the addition of veggies snuggled up alongside the meat during the cooking process. Pair it with a side of fresh pineapple for a perfect Paleo meal.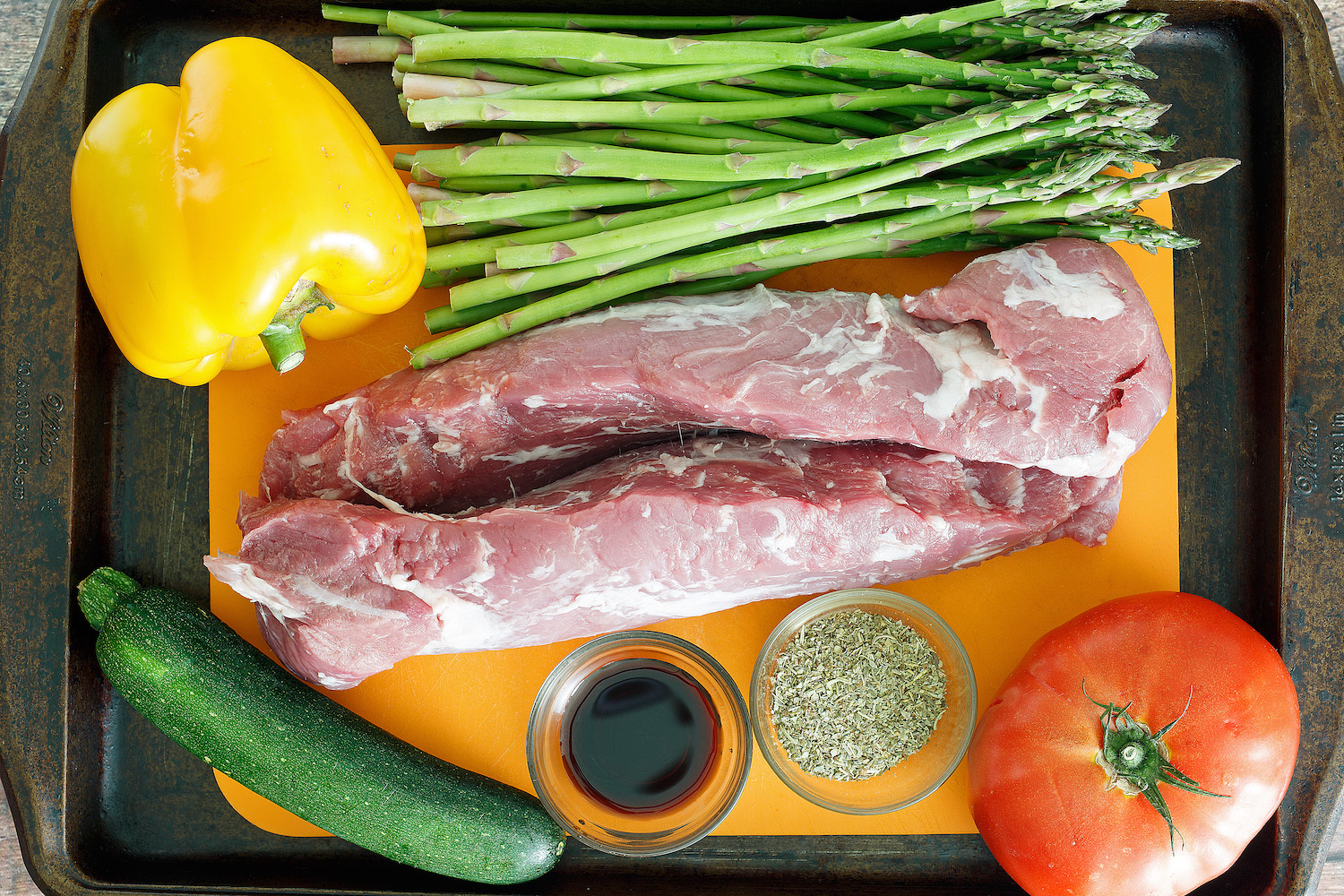 For hundreds of pure Paleo recipes be sure to check out The Real Paleo Diet Cookbook and The Real Paleo Diet Fast and Easy.
Details
Prep Time:

10 minutes

Cook Time:

25 minutes

Total Time:

35 minutes
Ingredients
2 pork tenderloins, 1.5 to 2 lbs. each

10 asparagus spears, ends snapped off

1/2 yellow pepper, cut into strips

1/2 small zucchini, cut into rounds then each round cut in half

1 tomato, thinly sliced

2 tbsp olive oil

1 tbsp balsamic vinegar

2 tsp minced fresh oregano (or 1 teaspoon dried)

2 tsp minced fresh thyme (or 1 teaspoon dried)
Directions
Preheat oven to 420°F. Line a large baking sheet with parchment paper.

Place pork on the baking sheet and make cuts every 2 inches along the width of the tenderloins, being careful not to cut all the way through.

Fill the cuts with the veggies, alternating pepper, and zucchini.

In a small bowl, mix together the olive oil, balsamic vinegar, oregano and thyme for the seasoning. Pour this over the pork.

Place the tenderloins in the oven and roast for 25 minutes. Meat thermometer should read 145 degrees. Remove pork from oven and let rest for 5 minutes before cutting it into slices to serve.

*There may be some extra veggies on hand after stuffing the pork. Tossed in a small amount of olive oil and roasted beside the pork makes a great addition to the recipe.