You don't need a leprechaun to bring you good health, when this delicious dish makes an appearance at your dinner table. No need for starchy potatoes in this nutrient packed beef stew. The fresh veggies, herbs and spices are cooked right into the meat and bring out a hearty flavor that continues to deliver until the last bite. Serve it up with a fresh green salad and a side of fruit for the perfect St. Paddy's day meal!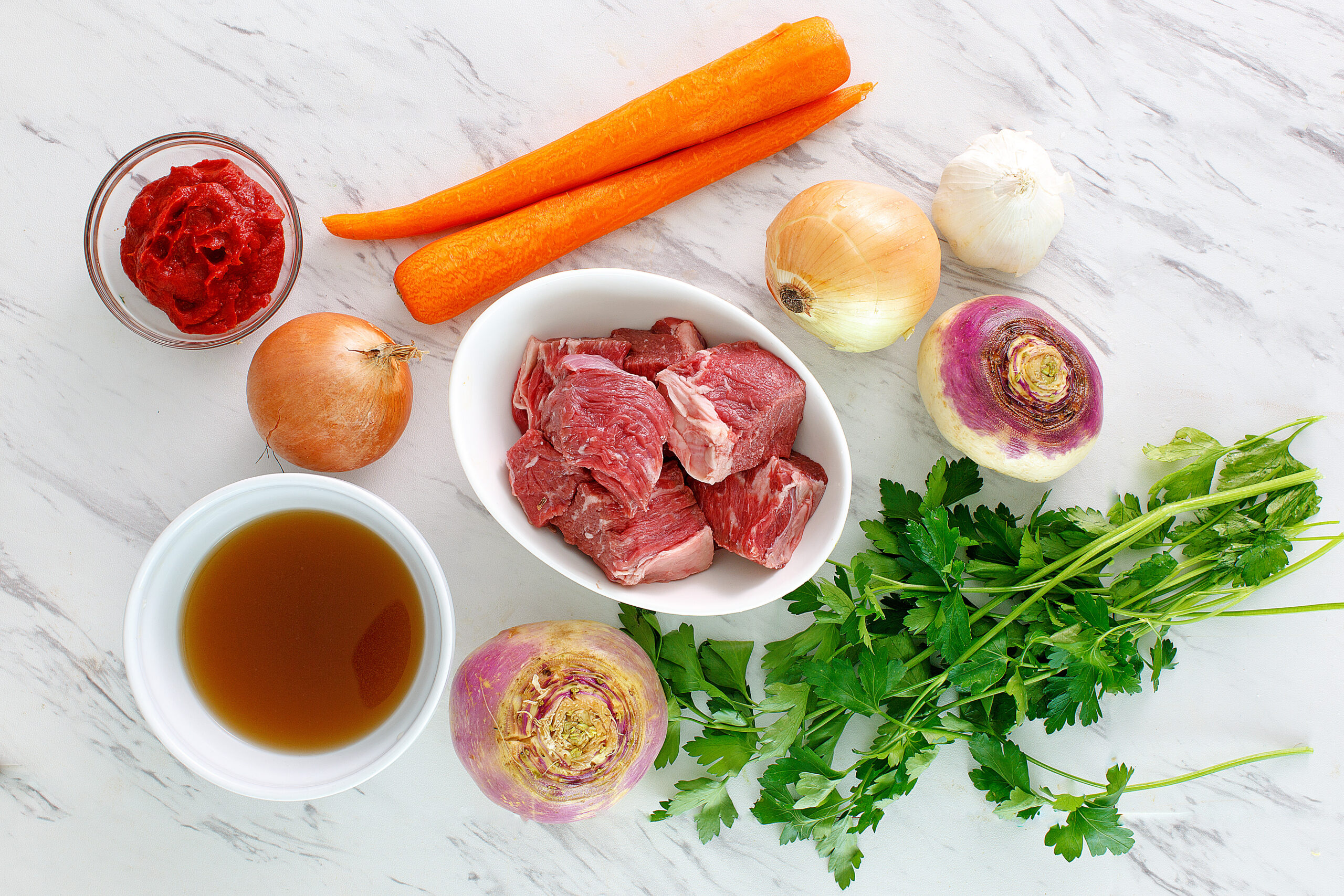 *Recipe can be prepared in a dutch oven or other heavy bottomed pot by simmering on low for same amount of time, checking every hour and gently stirring ingredients.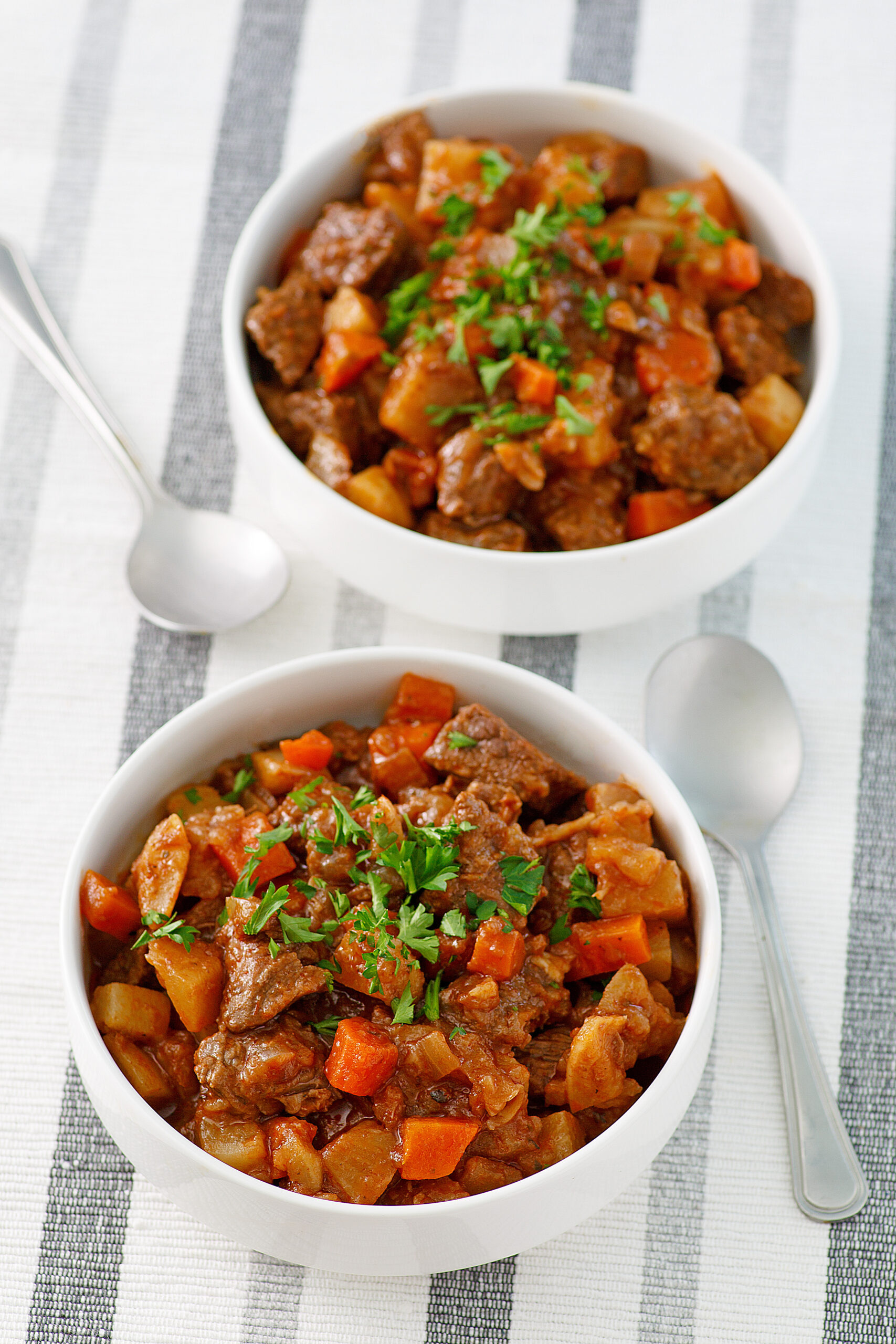 For hundreds of pure Paleo recipes be sure to check out The Real Paleo Diet Cookbook and The Real Paleo Diet Fast and Easy.
Details
Prep Time:

15 minutes

Cook Time:

4 hours

Total Time:

4 hours 15 minutes
Ingredients
1 1/2 tbsp coconut oil

2 lb grass-fed beef-stew meat

1 celeriac, peeled and diced

3 turnips, peeled and diced

3 med carrots, peeled and cut into large chunks

2 yellow onions, diced

3 garlic cloves, minced

1 tsp black pepper

1 bay leaf

1 tsp thyme

1/3 tomato paste

4 no sodium beef stock

1 tbsp arrowroot

1 tbsp fresh parsley leaves, chopped
Directions
Heat large skillet over medium high heat.

Rinse beef under cold water and pat dry with paper towels.

Cut beef into large pieces measuring about 2 in. by 2 in.

In a heavy skillet, brown the outside of 1/3 of the beef, taking care not to cook all the way through the meat.

Remove from pan and repeat browning until all meat is browned.

Place browned stew meat and all other ingredients, except the arrowroot starch, in a 6-quart slow cooker. Stir to combine.

Cover slow cooker and turn to high. Cook stew for four hours.

Add arrowroot starch and cook for an additional hour. Meat should be very tender when finished.

Garnish with parsley leaves just before serving.